The holiday season is a time to indulge and treat ourselves and what better way to do that than with a traditional festive afternoon tea at Banyan Lounge? A complete Christmas makeover featuring charming Christmas cakes and treats is set to spice up our favorite past time at the elegant setting of Banyan Tree. Warm and welcoming notes of wooden shades and interiors provide the perfect backdrop for guests wishing to linger for a much-needed break from the busy season's schedule. Take your time to unwind over a tantalizing mix of both sweet and savory treats, all exceptionally crafted for the special period that will be served throughout December.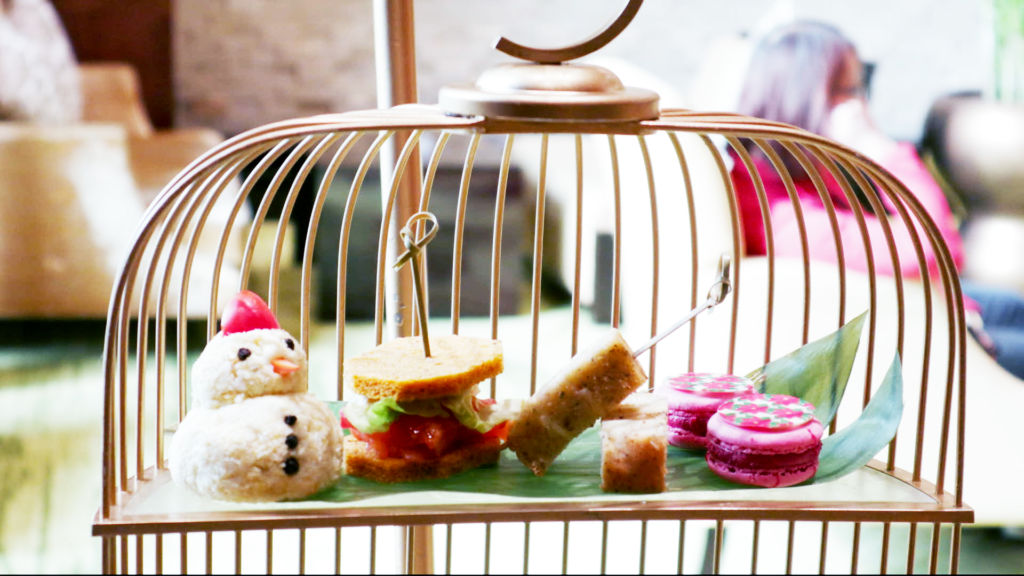 Mark your magical afternoon tea with smoked salmon finger sandwiches and salted egg snowman before tucking into a delicious array of sweet treats of macaroons with pulpy raspberry filling, butter cookies as Christmas wreaths, scrumptious fruitcake, buttercream snowman cupcakes, raspberry tartlets, and a real slice of Christmas cheer here would be their smooth and creamy chocolate cake. A heartwarming tradition to share with your mom, sisters, and friends, relax amongst the cozy surroundings while sharing a medley of sweet and savory delicacies. This way, you are slowly decorating your days with love and flavor ensuring memorable moments of the holidays.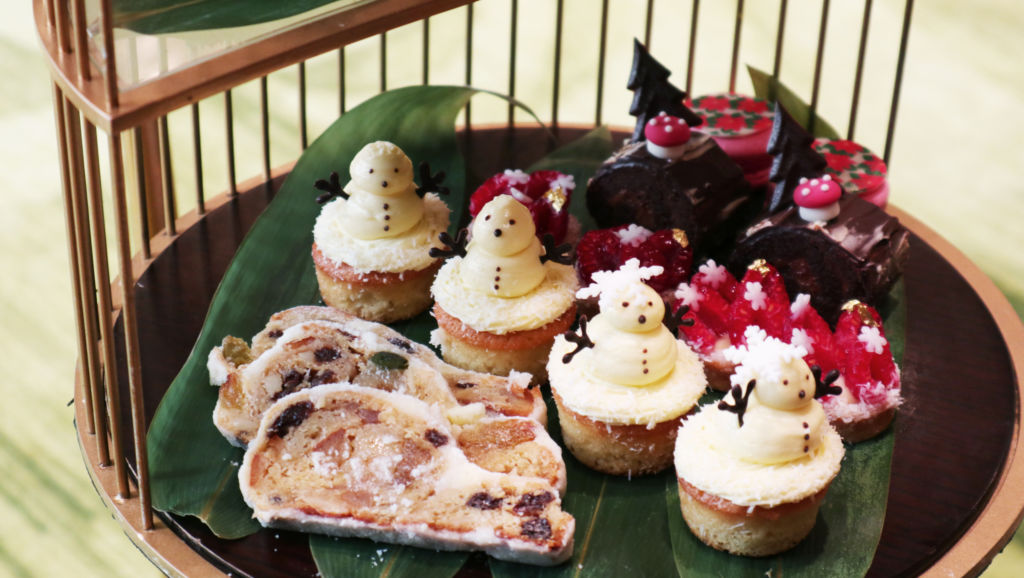 All accompanied with your choice of Tea Forte's premium loose leaf teas. We like their "monkey picked" tie guan yin. Legend says that monkeys were trained by monks to help pick farmers to pick the Oolong tea leaves. With its rich flavor with floral and buttery notes resulting in an extremely silky and thick textured mouth-feel with an insistently long-lasting finish. The perfect definition of a warm and cozy Christmas retreat from all the frenzy Christmas shopping. Don't forget to tag #banyantreemacau #AnotherReasonToComeToMacau and #MacauLifestyle to be featured.
---
When: 3:00pm–6:00pm, December 1–30
Where: GF, Banyan Lounge, Banyan Tree Hotel
How much: MOP $118 per person
For bookings please call +853 8883 6061 or visit Banyan Lounge website
Tags
Related Posts