Summery weather has finally arrived in Macau and there are lots of activities to share with friends and family this month! From a wonderful staycation at Mandarin Oriental, Macau, to dining offers, thrilling adventures with AJ Hackett, art exhibitions, an electronic music party, and even a women's festival, there's a bunch of stuff you can plan ahead this June! Here's our pick of the best things to do around Macau this June!
(See featured image above)
The Dragon Boat Festival (which falls on the fifth day of the fifth month in the Chinese Lunar Calendar) originally commemorated the ancient patriotic Chinese poet Qu Yuan, who protested corruption by drowning himself. Today, the celebrations revolve around the hugely popular Macao International Dragon Boat Races contested in late May or June on Nam Van Lake on the historic Praia Grande shorefront. Many local and foreign teams participate in various men's and women's divisions, making the medal haul wide and diverse in what has become one of the international sporting community's favorite outdoor parties in Macau.
When: Saturday, Sunday and Thursday, June 20, 21 and 25, 2020
Where: Nam Van Lake Nautical Centre, Lago Nam Van, Macau
How much: Free admission
For more information, call +853 2858 0762 or check here
Staycation at Mandarin Oriental, Macau
Mandarin Oriental Macau is already popular for having the best amenities, range of services, and quality of rooms. For a true "Macau Escapade", they have arranged a winning package for residents to enjoy. The package is available from now until August 31, 2020, with daily rates from HKD $2,638 for two persons.
The package includes a stay in a deluxe room with breakfast at Vida Rica Restaurant, round-trip private car transfers from home anywhere in Macau to the hotel, and guaranteed late check-out at 6:00pm. Make sure to sign-up for the Fans of MO program to receive two complimentary exclusive members-only offers.
When: Valid from now until August 31, 2020
How much: Starts from HKD $2,638 for two persons
Mandarin Oriental, Macau 945 Avenida Dr. Sun Yat Sen, NAPE, +853 8805 8888, www.mandarinoriental.com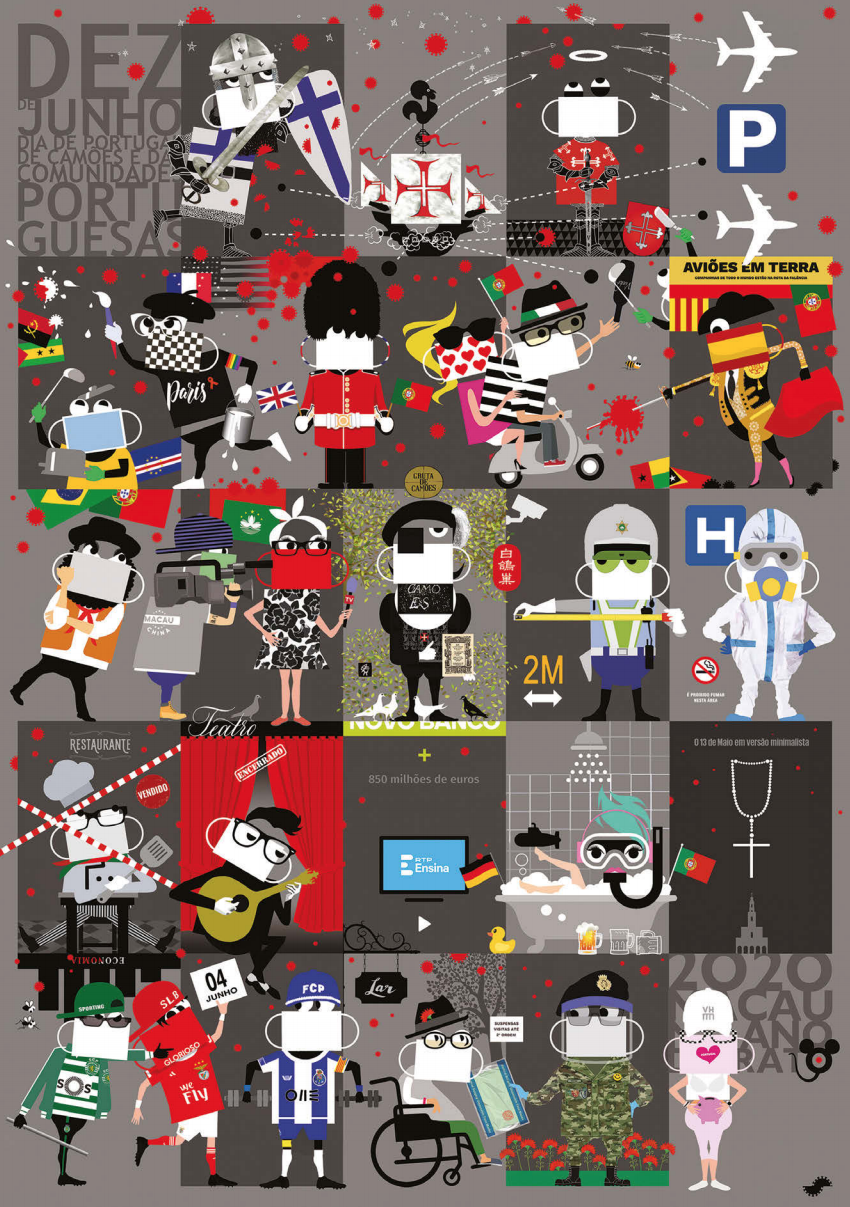 June is known as the Month of Portugal, which means lots of activities and cultural happenings to celebrate this date. June 10 is the Day of Portugal and the Portuguese Communities, bringing several events across different continents and places around the world to celebrate this country's culture and language. This year in Macau, there are cinema cycles, a concert, art exhibitions and much more to attend. The festivities start on June 4, with an exhibition of works by a Portuguese architect residing in Macau, Adalberto Tenreiro. Called "Days of Portugal", it's a graphic narrative of drawings the author made while traveling across the country, from north to south. It's open to the public until July 10, 2020. June 5 and 6 are reserved for a cinema cycle: Macau's own edition of Indie Lisbon. There's the chance to see a bit of everything: from documentaries to short movies, features and animations, there are Portuguese films, but also foreign ones. Past Perfect (by Jorge Jácome), Raposa (by Leonor Noivo), and many others. On June 6, head with the little ones to Casa Garden for "O Arraial", a puppets show. June 10 kicks off, as always, with the Portuguese flag flying, followed by an exhibition by Portuguese artist, Madalena Fonseca, at Tap Seac's Glass House.
The Tribute to Portuguese Music concert, with Casa de Portugal's own band on the stage, takes place on the night of June 12, so gather your friends and family to check out some lusophone tunes! The following weekend of June 13 and 14 are, once again, dedicated to cinema: NY Portuguese Short Film Festival and CPLP (Portuguese Speaking Countries) is an initiative by the Arte Institute and happens for the fifth time in Macau this year. Focused on Portuguese cinema made by Portuguese filmmakers all over the world, it first took place in the USA, 2011. The audience will be able to see more than 20 short films, at Casa Garden.
June 18 is the day photographer and artist António Mil-Homens presents his painting exhibition, Monochrome. June 24 and 26 are the celebrations' last days and are dedicated to literature. On Wednesday, Tap Seac's Glass House hosts the release of the book "Rio das Pérolas" (Pearl River), which is comprised of poems and verses about Macau written by 24 writers. At last, a literary night: Casa Garden is where this edition of the commemorations end, with local artists and authors declaiming poetry written by their favorite writers or themselves.
When: June 4–6, 10, 12–14, 18, 24 and 26, 2020
Where: Tap Seac Glass House (Tap Seac Square), Casa Garden, Passion Cinematheque and Portuguese Consulate
How much: Free admission
For more information, check the organizer's Facebook page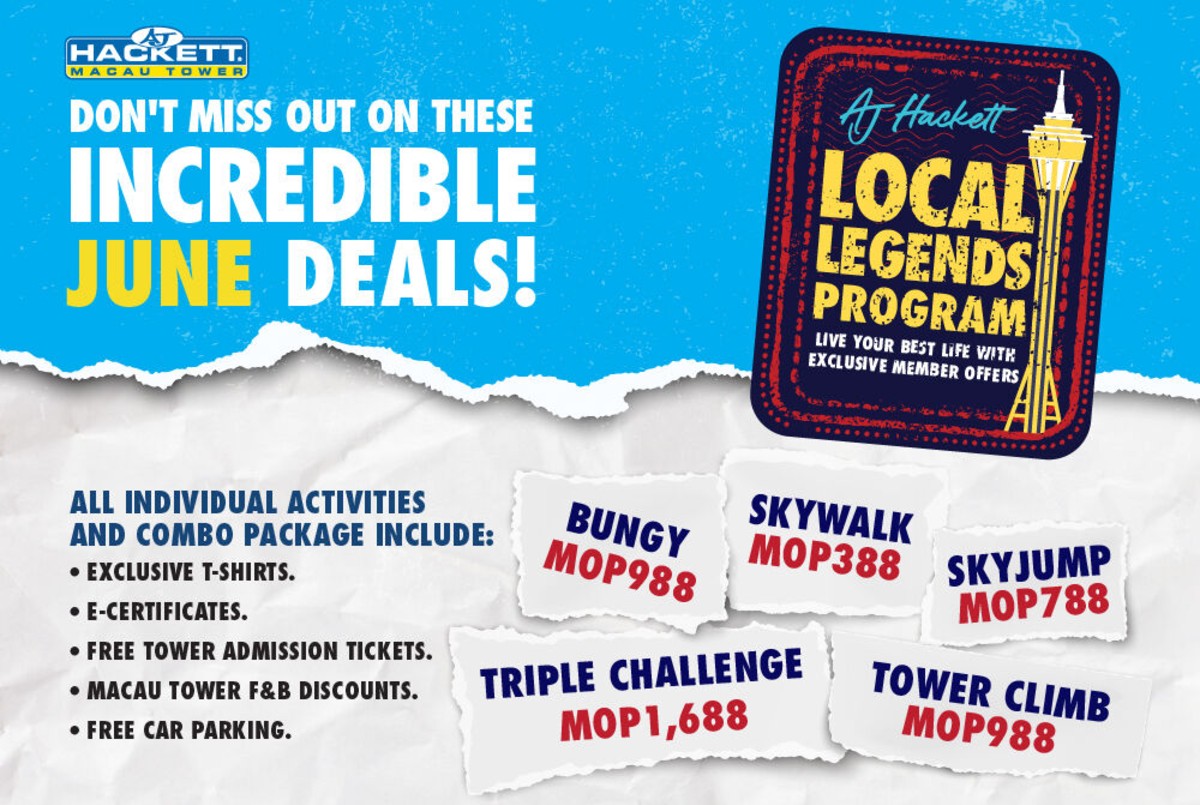 The Local Legends Program is designed for Macau and its local community. AJ Hackett Macau Tower wants to ensure everyone gets the opportunity to experience the activities they have to offer!
Don't miss their June deals with activities like Skywalk, Skyjump, Bungy Jump, and Tower Climb, all priced under MOP $988! These offers apply to all Macau ID, Blue and Green Card and, local students ID cardholders only. You can book and pay online and in order to enjoy these June special prices, you will need to use a promo code, depending on which activity you want to do. List of codes to buy online (only applicable for individual activity purchases):
BUNGY_LEGEND (65% discount)
TOWER_CLIMB_LEGEND (48% discount)
SKYWALK_LEGEND (35% discount)
AJ Hackett is also offering special prices for a combo package. The Triple Challenge Combo includes one experience of each: Bungy jump, Skyjump, and Skywalk. This combo, however, cannot be bought online.
All individual activities and combo packages include an exclusive T-shirt, an e-certificate, a free Tower ticket, a Macau Tower F&B voucher, three hours to unlimited hours of free car parking, depending on what activity or package you purchase.
When: 11:00am–7:00pm, June 1–30, 2020
Where: AJ Hackett Macau Tower, AJ Ticketing Counter at Level T1 – Adventure Zone, Macau Tower, Macau
How much: Individual activities – MOP $988 (Bungy Jump), MOP $388 (Skywalk), MOP $788 (Skyjump), MOP $988 (Tower Climb)
Triple Challenge Combo – MOP $1,688
Bookings for the June program are open from May 25, 2020 onwards.
AJ Hackett provides HD photos and video footage for all their activities. For the Bungy and the Skyjump, there is an additional MOP $299 payable for each activity media package. For the Skywalk and Tower Climb activities, the media package is included.
Skyjump and Combo Packages are not available for online bookings. Tower Climb activity has a maximum capacity of four people, per climb session. There are two sessions each day, one at 11:00am and one at 3:00pm.
For more information, call +853 8988 8656 or +853 2853 2116, send an email to [email protected] or check the official page
e-Consumption Card payment allowed at AJ counters, only!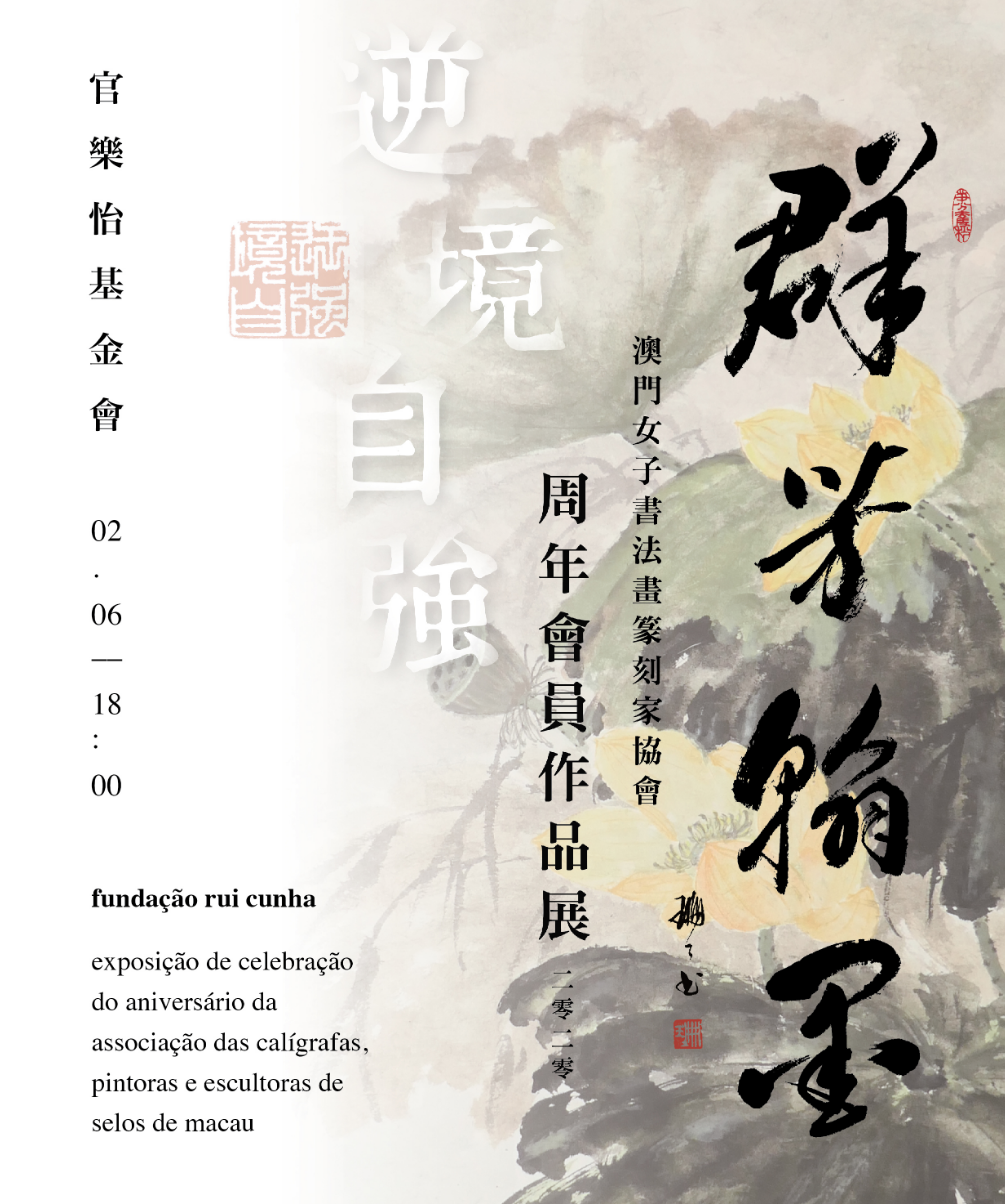 The Rui Cunha Foundation presents the exhibition "Artistic Calligraphy and Painting Works of the Women Associates", celebrating the first anniversary of the Macau Women Calligraphers, Painters and Sculptors Association, which took place on March 24. It brings together 34 pieces made by 33 female artists from Macau. The most recent works were even the subject of the association's first virtual exhibition – "Ode to the Heroes of the Fight against Pandemic" – held online on February 25, which paid tribute to the men and women who were on the front lines in defense of the health and safety of the population.
The Macau Women Calligraphers, Painters and Sculptors Association is a non-profit organization, founded in March 2019 by the current president, Hong San San. The basic principles for its constitution are the establishment of an exchange platform for women artists and the gathering of means for learning and researching the theory and the practice of such craft. The project also intends, through the constant consolidation of artistic techniques and the organization of various periodic events, to promote the dissemination and to contribute to the sustainable development of traditional Chinese culture, in terms of its preservation and diffusion among future generations. The current exhibition is open until June 13 at the Rui Cunha Foundation Gallery.
When: June 2–13, 2020
Where: Rui Cunha Foundation Gallery, GF 749 Avenida da Praia Grande, Macau
How much: Free admission
For more information, check the event's Facebook page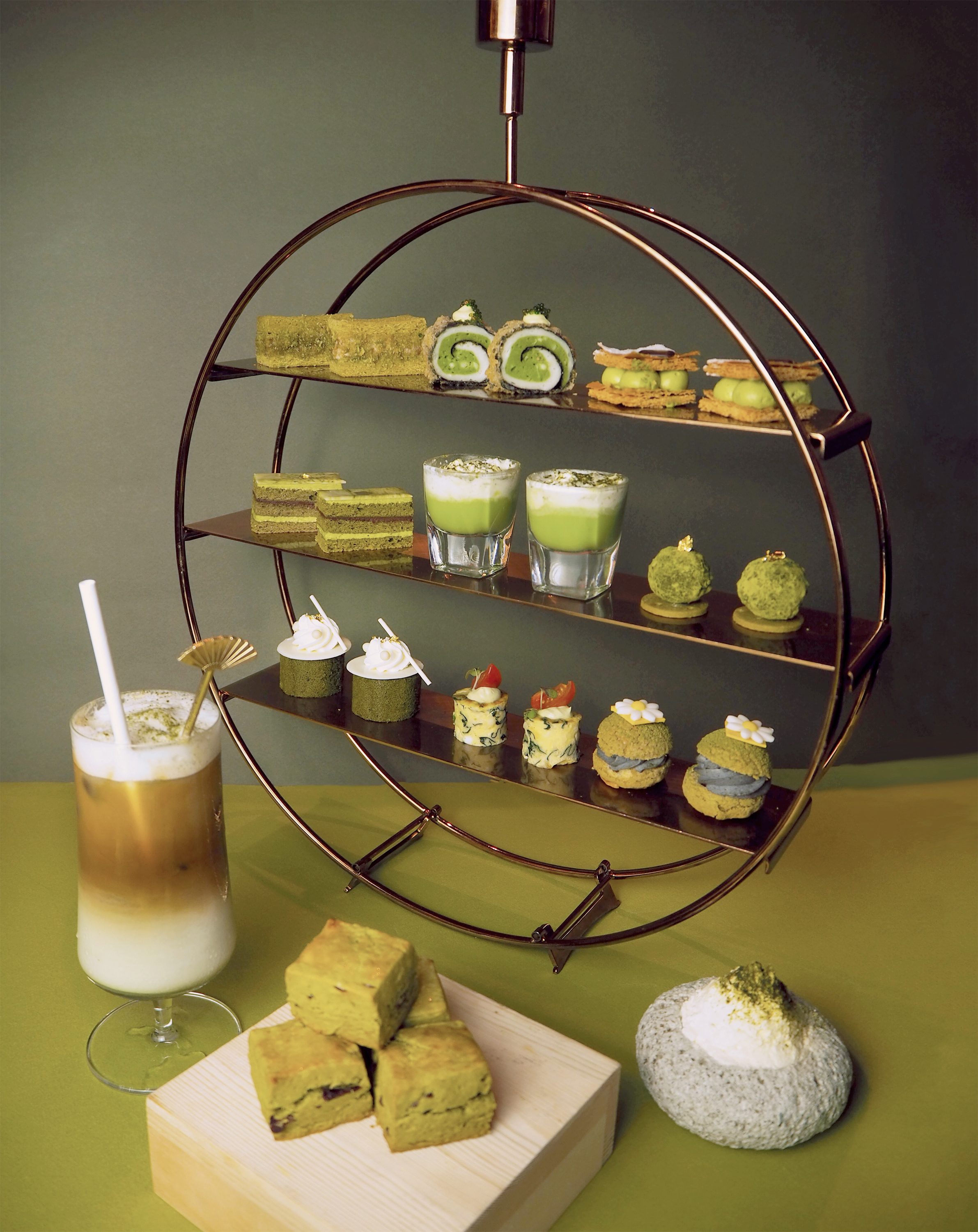 June arrives with fantastic treats for everyone at Mandarin Oriental, Macau! From festive opportunities to unmissable promotions, there's a myriad of things to try out. Their culinary team will take diners on a gastronomic tour with an exciting line-up of dining and drink specials. For an afternoon of sweet and savory delights, be sure to reserve the "Oh! My Glamorous" afternoon tea set at Vida Rica Bar, which is available every weekend! Vida Rica Bar is the ultimate gathering place where guests can look forward to a myriad of drinks, cocktails, and stylish bites.
And because snacks are an ultimate way of comforting the belly while hanging out with friends, Mandarin Oriental, Macau is also crafting a Matcha Afternoon Tea in the Lobby Lounge. What a perfect way to welcome summer, with delicious bites, served in a relaxing atmosphere! If you're looking for a one-time deal of dim sum in a glamorous setting, don't miss the premium all-you-can-eat dim sum at Vida Rica Restaurant available through June and July!
When: "Oh! My Glamorous" afternoon tea set – 3:00pm–5:00pm, weekends
Duan Wu rice dumplings takeaway – June 11–25, 2020
Matcha afternoon tea – 2:00pm–6:00pm, June 1–30, 2020
All you can eat dim sum – 12:00pm–3:00pm, June 1–July 31, 2020
Where: "Oh! My Glamorous" afternoon tea set – Vida Rica Bar, Mandarin Oriental, Macau, 945 Avenida Dr. Sun Yat Sen, NAPE, Macau
All you can eat dim sum – Vida Rica Restaurant, Mandarin Oriental, Macau, 945 Avenida Dr. Sun Yat Sen, NAPE, Macau
Matcha afternoon tea – Lobby Lounge, Mandarin Oriental, Macau, 945 Avenida Dr. Sun Yat Sen, NAPE, Macau
Dragon Boat Festival and pound cake offer – The Mandarin Cake Shop, Mandarin Oriental, Macau, Avenida Dr. Sun Yat Sen NAPE, Macau
How much: "Oh! My Glamorous" afternoon tea set – MOP $588 per set
Matcha afternoon tea – MOP $458 per set
The Mandarin Cake Shop pound cake – MOP $300
Dragon Boat Festival – dumplings starting at MOP $88; deluxe hamper – MOP $2,388
All you can eat dim sum – MOP $298 per person (when paid with Macau Pass, Consumer Card or MPay. Price inclusive of 10% service charge)
*These promotions are all payable with Macau Pass, Consumer Card or MPay
For more information, call +853 8805 8928 for Vida Rica Bar, +853 8805 8948 for the Mandarin Cake Shop, +853 8805 8938 for Lobby Lounge, and +853 8805 8918 for Vida Rica Restaurant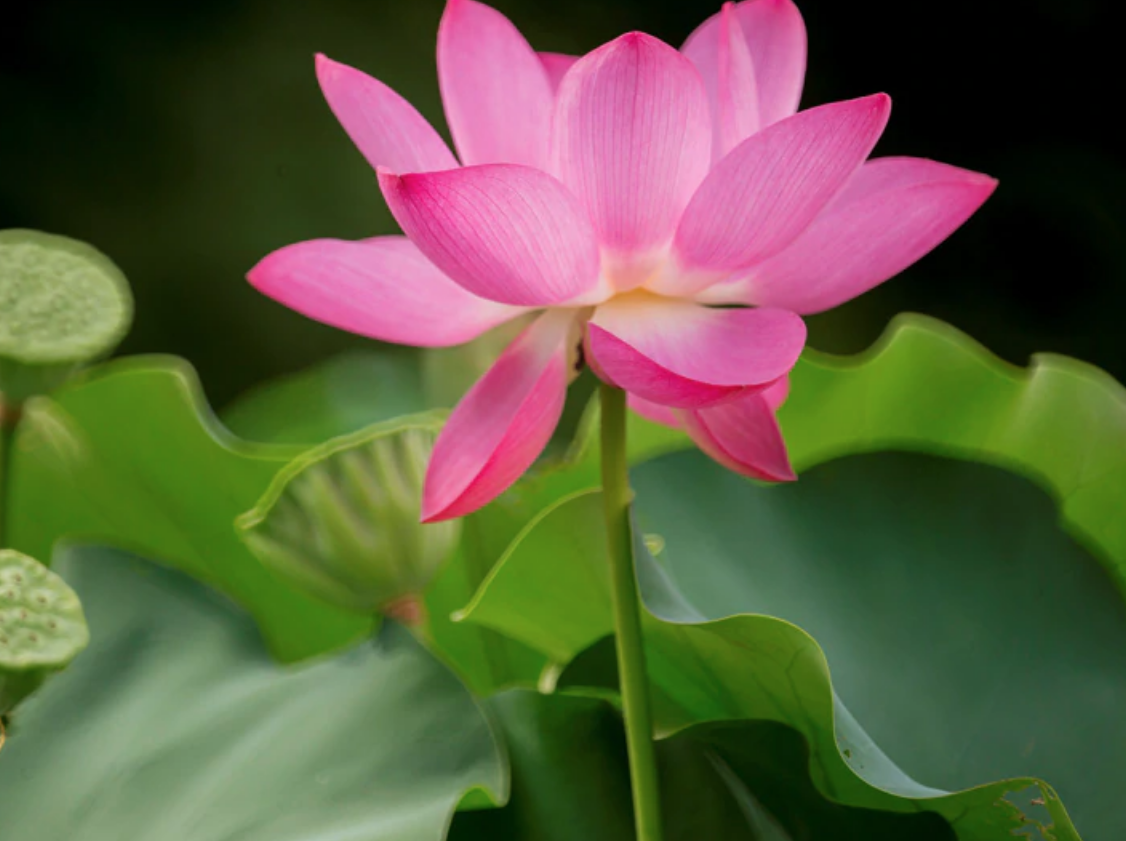 The Macao Lotus Flower Festival, falling every year in summer, showcases the beautiful perennial aquatic plant found far and wide throughout China. Every year, the festival highlights a particular lotus flower species, which admirers can see at the Taipa Houses-Museum and in the Suzhou-inspired Lou Lim Ieoc Garden among other places.
Potted lotuses can also be found in major parks, on many streets, and in popular sightseeing spots around Macau, a colorful and enchanting reminder of the centerpiece the lotus plays in the design of the Macao SAR flag. Seasonal lotus-themed cuisine also makes a tasty appearance in some local Chinese restaurants!
When: June 12–21, 2020
Where: Lou Lim Ieoc Garden, 10 Estrada de Adolfo Loureiro, Macau and Taipa-Houses Museum, Avenida da Praia, Carmo Zone, Taipa
How much: Free admission
For more information, check here or call +853 2833 7676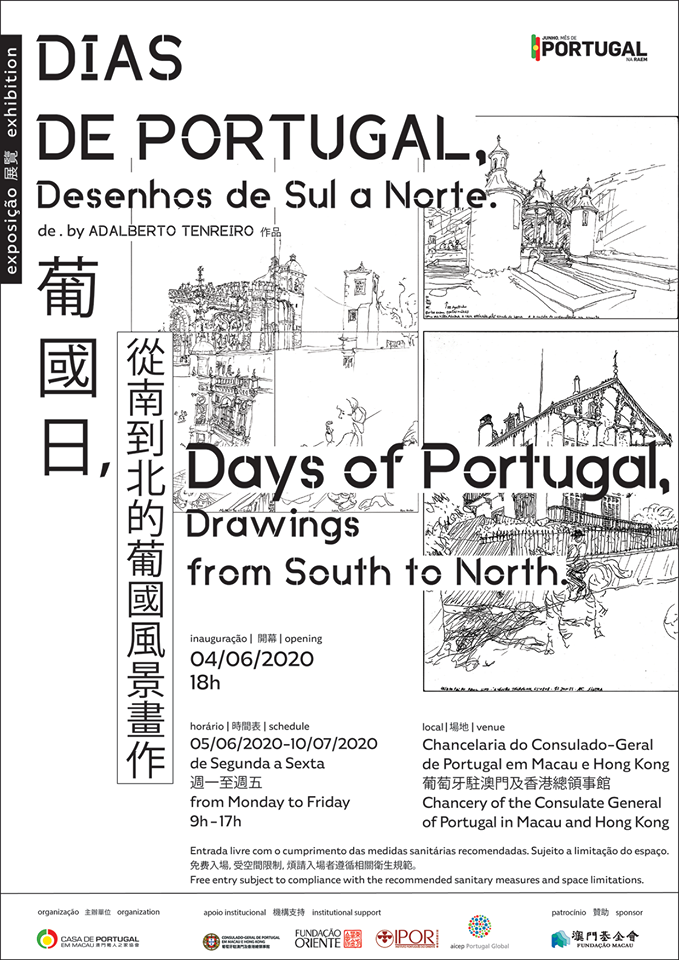 Days of Portugal, Drawings from South to North is an exhibition of drawings by Portuguese architect and artist, Adalberto Tenreiro. He was born in São Tomé and Príncipe in 1955, studied architecture in Lisbon at ESBAL and drawing at Ar.Co. Tenreiro has been living in Macau since 1983.
When: June 5–July 10, 2020
Where: Portuguese Consulate, 45 Rua Pedro Nolasco da Silva, Macau
How much: Free admission
For more information, check the organizer's Facebook page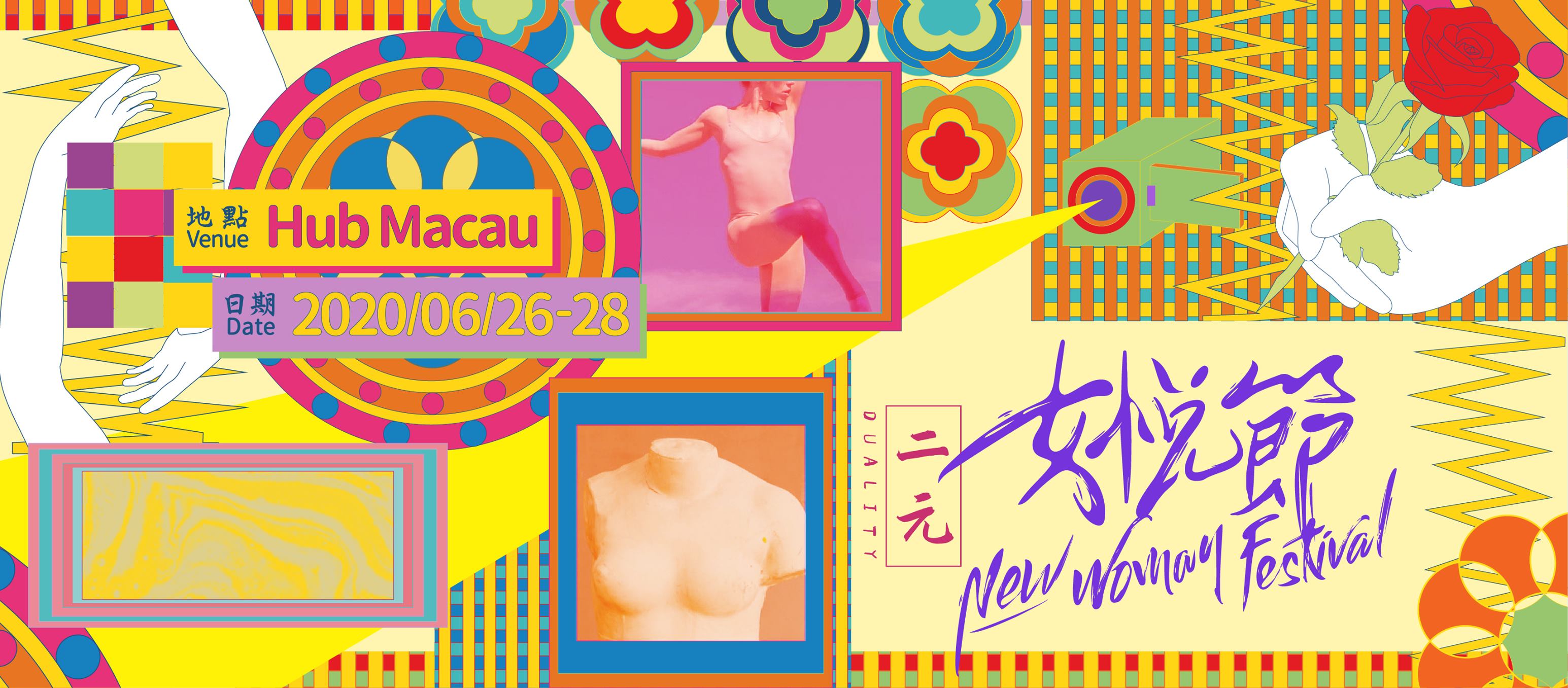 The《New Woman Festival|Duality》is dedicated to celebrating women's power and diversity, concerning women's physical and mental health, as well as actively presenting the unique beauty of each woman. The festival features three main series of art programs in three days. A collection of workshops and sharing sessions are presented by distinguished female artists and speakers from various sectors. Through the crossover of "Art x Experience x Body x Mind x Women x Celebration", together it starts the journey of mind exploring and liberating. With a series of programs, they embrace women's confidence, independence, and beauty together. All genders are welcome to take part in, so as to experience the core idea of the theme–regaining the physical awareness of one's own body as well as expressing emotions. This includes the "Listen to the Story of the Body: Dance Movement Therapy Experiential Workshop", the women's film screening and sharing panel "Macau Local Documentary: Marriage", the dance performance "All Those Friendly People Vol.II – The Agony Is Exquisite", amongst other activities.
Echoing the New Woman Development Association of Macao's mission, to promote women's development by organizing cultural and art activities, sharing and education, they aim to explore gender issues in a more interesting and interactive way with participants through this festival, so as to create a diverse and inclusive community.《New Woman Festival|Duality》encourages all genders with different ages and cultural backgrounds to take part in this three-day festival. In a collection of art programs held by our distinguished female representatives from various sectors, participants will experience the liberation of the mind together.
When: June 26–28, 2020
Where: Hub Macau, 201-207, Edificio Industrial Chun Foc 3A, Av. de Venceslau de Morais, Macau
How much: Workshop – MOP $100 (MOP $80 for early bird). Free tickets on a first-come-first-served basis for the other Events
Apply to the events here
For more information send an email to [email protected] or check the event's Facebook page

"Naughty Roll" is a Risograph studio composed of four graphic designers. The meaning of the word "shasha roll" in Cantonese mostly refers to sloppy and sloppy things but also has a quirky and interesting language. However, "Naughty Roll" is not so sloppy in design and printing in stencil printing. They believe that the design should be more than mud, and must constantly pursue the design ideas of sky-traveling, brain-opening, "play, play seriously, play with quality" to play and design while presenting high-quality products is their ultimate goal.
In addition to the flat display, this exhibition also displays and sells products. It will also deconstruct the illustrations printed by Risograph and split the color version to let viewers understand the printing principles and characteristics of Risograph, so as to promote and popularize Risograph, as well as the possibility of printing in Macau.
When: June 24–July 11, 2020
Where: At Light Hongyifeng Creative Club, 1 Pátio do Padre Narciso, Macau
How much: Free admission
For more information, call +853 6595 7203 or send an email to [email protected]
Live Music Association presents yet another electronic music party! Line up for this dancing night includes A Long +876 inaugurating the dance floor followed by Jahni +351, Duballistic +351 at midnight, Zuju hitting the stage at 1:00am and Faye finishing up till the end of the night. A Long is a local pyramid marketing tycoon and professional auto-biographer. Every year, before summer in the Northern hemisphere, A Long identifies as a Jamaican for one night. When he's not loitering in 7eleven, you can find him in his studio practicing static ballet.
DJ Jahni started DJing in 1997, back in the parties of old "Liceu of Macau", which he helped produce. In 1999, DJ Jahni returned to Portugal and in 2004, with the blossoming of the reggae scene in Lisbon, founded "Moviment'Arte" with a group of friends and started producing mainly reggae events with live bands, sound systems and DJ's. Duballistic is a designer and an audiovisual producer that is always occupied with his work. He always found some space and time to play records in order to free himself from Babylon. Music and art lover that likes to play Drum & Bass, Jungle, Reggae, and Dub Music. Finding his way into the early days of Drum and Bass back in 1999, Photon aka DJ Zuju was one of the first DJs to introduce the sounds of Drum and Bass as well as Breakbeat to the tiny scene in Macau.
When: 10:00pm–4:00am, Friday, June 5, 2020
Where: Live Music Association, 50 Avenida do Coronel Mesquita, San Mei Industrial Building 11B/F, Macau
How much: MOP $150 (including one drink)
For more information, check the event's official Facebook page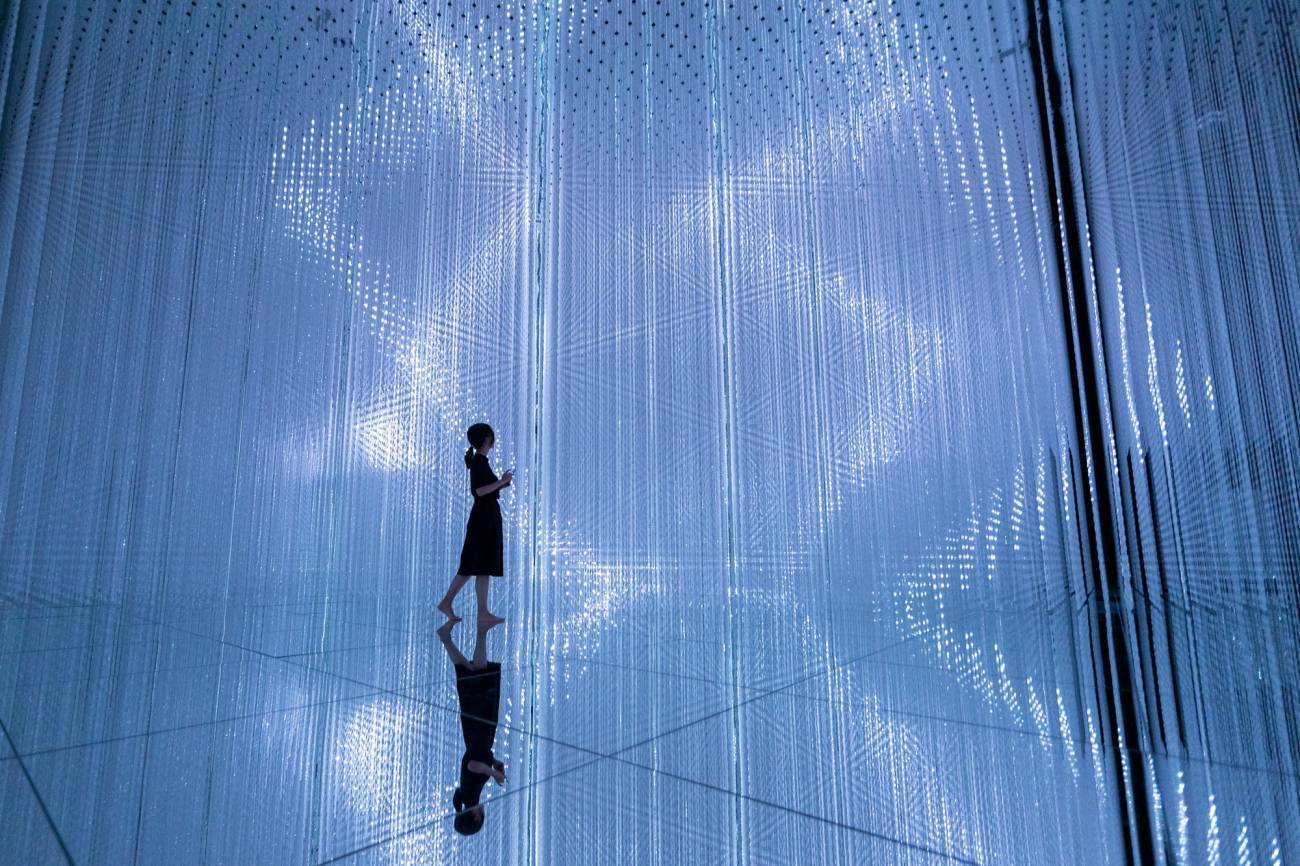 TeamLab SuperNature Macao is a groundbreaking permanent interactive experience opening at The Venetian Macao in June, 2020. Cotai Expo boasts 5,000 square meters of labyrinthine floor space. With eight meter-high ceilings throughout, the space is transformed by teamLab into an extremely complex, three-dimensional world across varying elevations, featuring immersive and compelling artworks.
This is a single, massive world comprised of works by art collective teamLab that aims to explore new perceptions of the world and the continuity between humans and nature. It is a "body immersive" museum centered around a group of works that blur the boundaries between people's bodies and art. In teamLab SuperNature, people immerse their bodies in art with others, influencing and becoming a part of the artworks themselves. People become one with the art, blurring their perception of the boundaries between the body and the artwork, and thereby recognizing the continuity between the self and the world.
When: Daily, 10:00am–10:00pm (last entry 9:15pm), June 15, 2020 onwards
Where: Cotai Expo, The Venetian Macao, Estrada da Baía de Nossa Senhora da Esperança, Cotai
How much: MOP $238 (adults), MOP $168 (children aged three to 12)
For more information, check the event's official website and buy tickets here
Tags