Legendary writers have inspired films, restaurants, and food—so why not cocktails? None other than the talented Ajit Gurung, the brilliant man behind the Stockton bar, could concoct such innovative drinks. He brings the magic to a memorable night in Macau only at the classic The Ritz-Carlton Bar & Lounge on November 2.
A splendid mid-week break on a Thursday—try these timeless drinks with special pairings of delicious fare in an evening of leisure. The extraordinary night pays tribute to writers that have captured our hearts and minds with their words. Awakening our senses to the exquisite decor, art, and styling of the bar are the main features of three extraordinary cocktails—this is an affair that shouldn't be missed. Ajit Gurung brings the Stockton's cocktail menu "Minds Undone" that is inspired by authors and writers who loved their art and drinking equally. Celebrate the art of work and play with these iconic drinks.
Hidden Lady
(Featured image above)
Inspired by Truman Capote, the author of "Breakfast at Tiffany's" and "In Cold Blood". The man who made us fall in love with Audrey Hepburn and Moon River struggled with drinking and drug abuse in his final days. Capote referred to orange juice and vodka as his "orange drink." Once quoted saying, "I'm an alcoholic. I'm a drug addict. I'm homosexual. I'm a genius," the Hidden Lady similarly breaks all boundaries in aroma and flavor. It cracks through our inhibitions and hypnotizes the senses.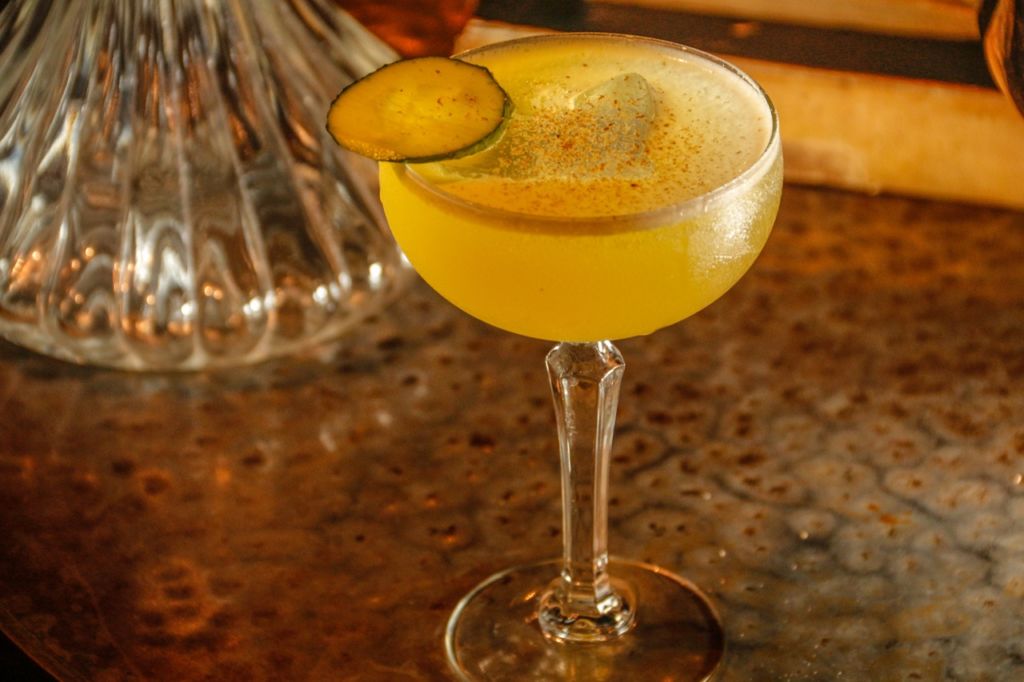 Cake Eater
Inspired by William Faulkner who was awarded the 1949 Nobel Prize for Literature, Faulkner took his writing—and his drinking—very seriously, usually mixing the two in order to compose novels and short stories. He once said, "There is no such thing as bad whiskey. Some whiskeys just happen to be better than others. But a man shouldn't fool with booze until he's fifty; then he's a damn fool if he doesn't".
With a fresh taste and take on whiskey, you'll be uttering these words by Faulkner after a sip: "Always dream and shoot higher than you know you can do. Do not bother just to be better than your contemporaries or predecessors. Try to be better than yourself". Beat that mid-week blues!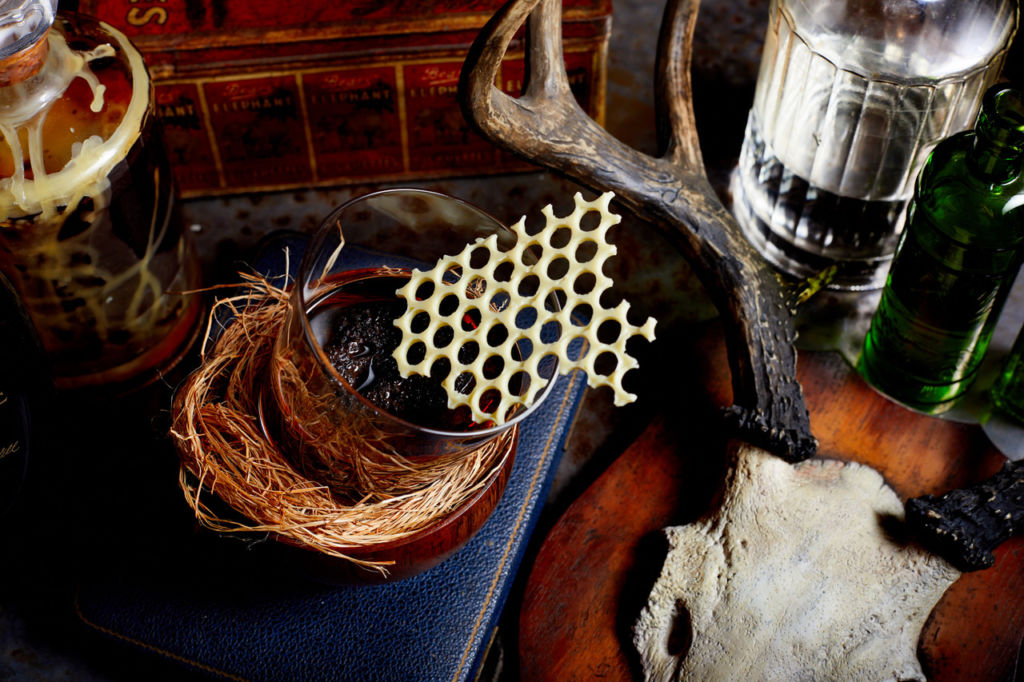 Macabre
Inspired by Edgar Allan Poe, who had a tumultuous relationship with alcohol throughout his life, the writer bore a dark character that is best known for his tales of mystery and macabre. Describing his journey, he said "I have absolutely no pleasure in the stimulants in which I sometimes so madly indulge. It has not been in the pursuit of pleasure that I have periled life, reputation, and reason. It has been the desperate attempt to escape…a dread of some strange impending doom". Take it from the notable poet and writer and wash out the bitterness and negative vibes with this incredible concoction.
---
Praised as one of the best bartenders in Hong Kong, Ajit Gurung from Stockton, Hong Kong heads to The Ritz-Carlton Macau for an exquisite evening of mixology on November 2.
Ajit developed his passion for cocktails at Lily & Bloom, a stellar start to his bartending career. The brilliant mixologist received "The Rising Star" award presented by the Bar Awards Hong Kong this year. He was also recognized and included on "Drinks World Top 25 Bartenders 2017″ and was a "Bacardi Legacy 2016 Top 8" finalist.
Stockton has been ranked 8th in Asia's 50 Best Bars in 2017. Mark your calendars as Ajit captivates our palates and senses during his takeover of the Ritz-Carlton Bar & Lounge.
Prepare yourselves for three special signature cocktail creations by the master mixologist himself for only one night in Macau! Discover the special flavors concocted on these cocktails labeled as Hidden Lady, Cake Eater, and Macabre.
When: 10:00pm–1:00am, Thursday, November 2, 2017
Where: The Ritz-Carlton Bar & Lounge, The Ritz-Carlton, Macau, Galaxy Macau, Estrada da Baía da Nossa Senhora da Esperança, Cotai
How much: Cocktails start at MOP $118
For more details, contact +853 8886 6706 or visit  www.ritzcarlton.com, www.facebook.com/events
Tags