We hope you made it through the cold in the last few days because weather says it's going to get warm this weekend! Happening this week are some interesting events that scale from CNY and Valentine dining promotions and shows. A cool mixologist is coming to town for only three days so catch him while you can, in other words, catch all these 10 events if you can!
Celebrate the prosperous Chinese New Year this spring at the Banyan Tree Macau with their premium banquet package dinner exclusive for your family, friends, business associates,  and partners. Participate in their special promotion of winning a lucky draw for a 60-minute spa or a one night stay at their pool suite. The event will be held at their ballroom which accommodates 10-12 persons per table.
When: January 28—March 31
Where: Banyan ballroom & Banyan room, 1st floor, Banyan Tree
How much: 12-course menu, featuring special appetizers of Banyan Tree, MOP $7,888 (per table of 10-12 persons)
12-course menu, featuring a roasted whole suckling pig, MOP $9,888 (per table of 10-12 persons)
Package includes:
12 glasses of soft drinks or beers
Free corkage for 1 bottle of self-brought wine or liquor per table
Complimentary mahjong with Chinese tea
Complimentary use of built-in audiovisual system
Fresh floral centerpieces for dining tables
Choice from an extensive collection of table linens
Personalized table menus
5-hour complimentary self-serve parking
* All prices are subject to a 10% charge
For inquiries and reservation, please call +853 8883 6888 or +853 8883 0123 or email [email protected]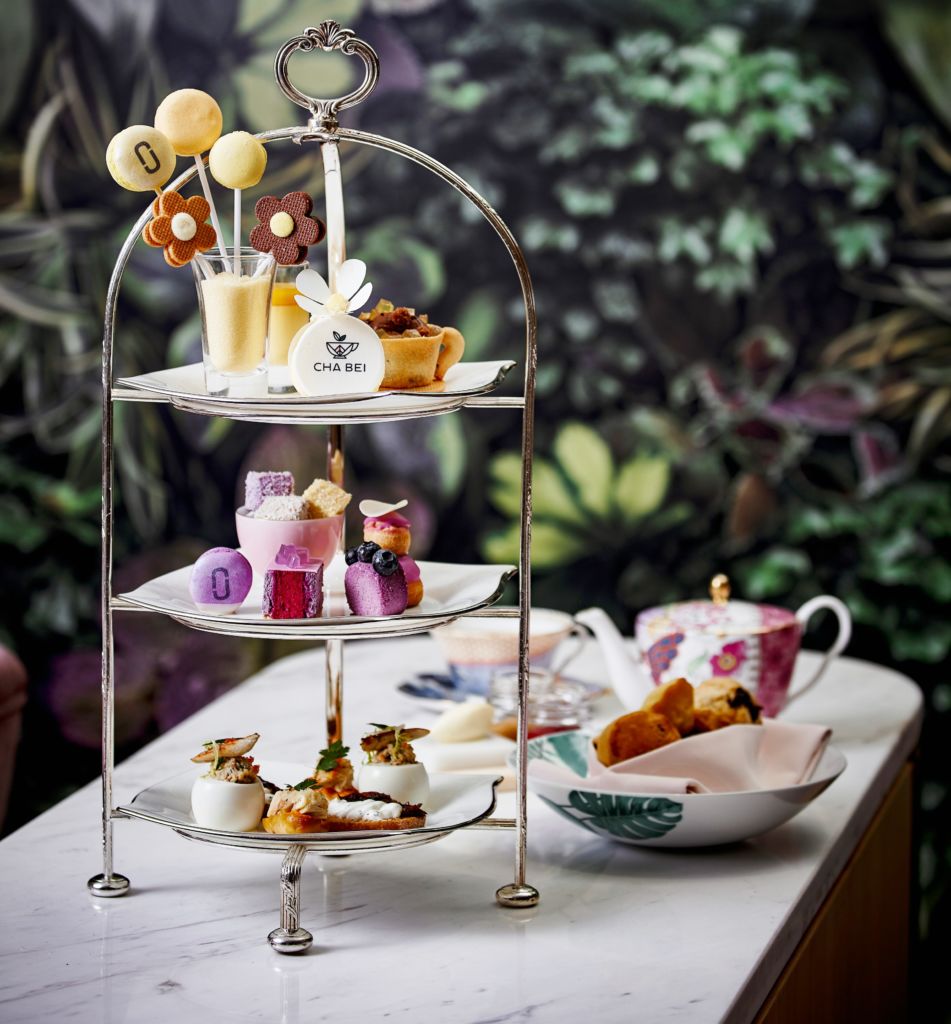 Popping with color, style and flavor, the limited-edition Cha Bei x Marc Jacobs Afternoon Tea is making its grand entrance at The Promenade Shops from 11 January to 8 March 2018. This exclusive tea and fashion experience takes inspiration from the 1960s charm of the Marc Jacobs 2018 Resort Collection.
The Afternoon Tea, comprises savories such as crabmeat deviled eggs, caramelized onion and feta cheese, and Hainanese chicken toast; and sweets such as signature cookie lollies, yuzu chiffon cake and mango lemon tart. A selection of scones and freshly baked madeleines will be served. To sip, guests may choose the special taro latte, loose leaf tea selection, hot chocolate or coffee.
When: January 11—March 8
Where: Cha Bei, Galaxy Macau
How much: MOP $328 (for two persons)
For more information please call +853 8883 2221, or visit their website.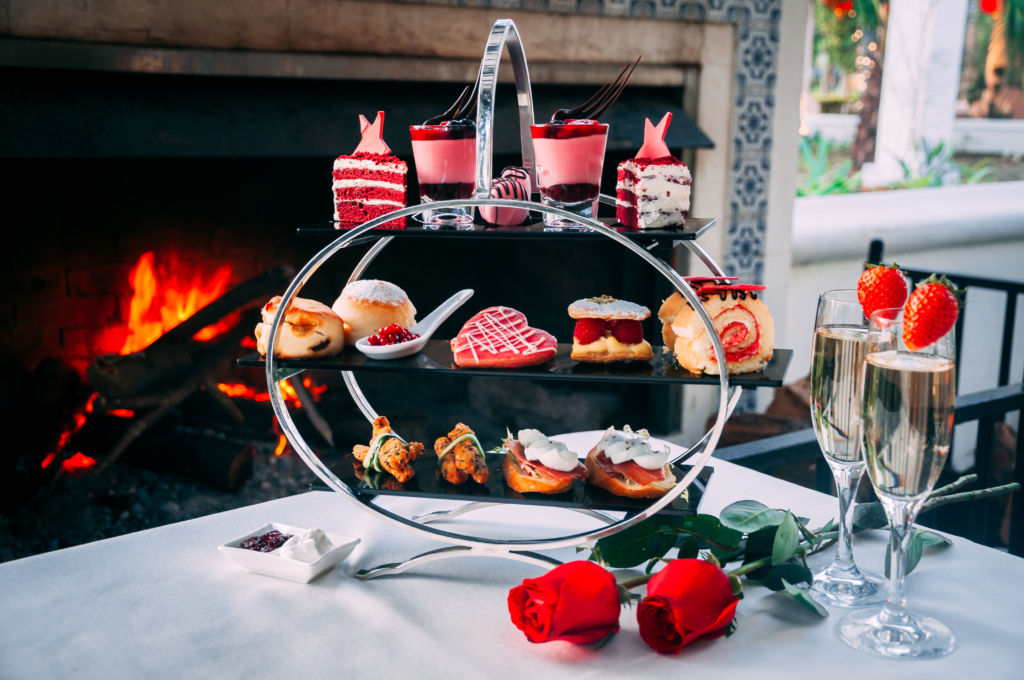 Inspired by the romantic vibe Valentine's Day brings, Grand Coloane's pastry team is proud to present a well decorated afternoon tea set with cute pink-themed treats at the Panorama Lounge located at the heart of the resort's lobby. Grab your partner or friend and enjoy this dreamy afternoon tea set far from the city surrounded by nature.
When: February 1—28
Where: Panorama Lounge, Grand Coloane Resort
How much: MOP $288 (for two persons) MOP $388 (for two persons including two glasses of champagne)
For reservations please call +853 8899 1020 or email [email protected]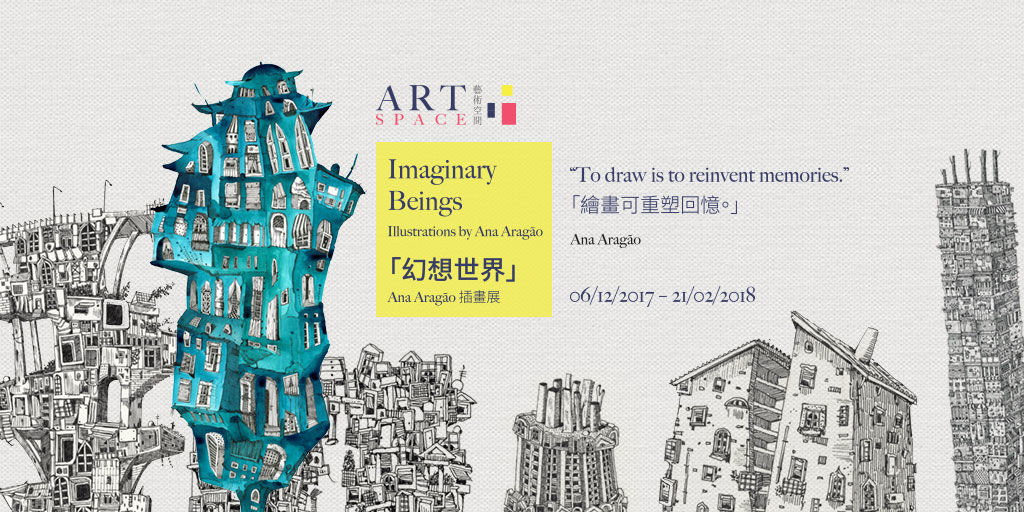 Taipa Village Cultural Association is proud to invite Portuguese illustration artist Ana Aragao to debut her solo exhibition in Macau. Her collection of artworks will showcase an array of building features in different forms and shapes that are drawn spontaneously.
She has an intensive background in architecture but builds her dream houses in illustrations and paintings. Fascinated with cities and their real or imaginary representations, Ana creates her own masterpieces. In 2014, Ana was selected as one of the 200 best illustrators worldwide by Lurzer's Archive. The talented artist often takes part in exhibitions, lectures, and workshops.
When: 12:00pm–8:00pm, December 6, 2017–February 21, 2018
Where: Taipa Village Art Space, 10 Rua dos Clerigos, Taipa, Macau
How much: Free admission
For more details, visit www.taipavillagemacau.com,  www.anaaragao.com or +853 2857 6118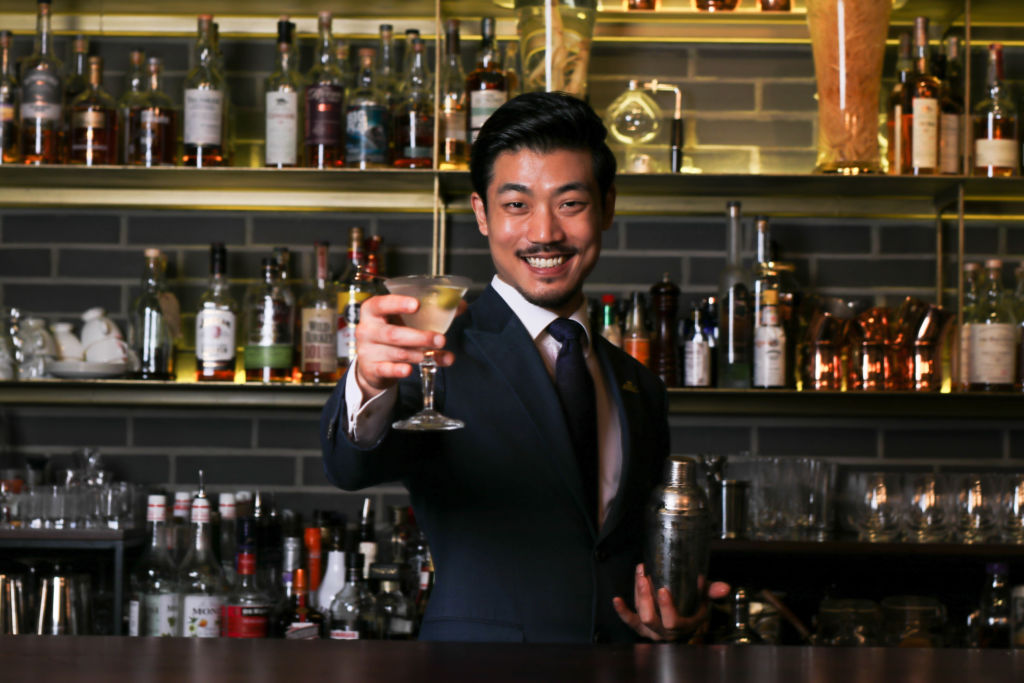 Le Chamber is one of The World's 50 Best Bars and they are coming to Macau this February! Expect some magic mixology behind the counter at Vida Rica Bar. As a speakeasy bar in Seoul, Le Chamber will craft their incredible creations that are mixed to perfection by resident mixologist, Joe Duui Hong.
When: Sunday to Tuesday, February 11–13
Where: Vida Rica Bar, Mandarin Oriental Macau, 945 Avenida Dr. Sun Yat Sen, Nape, Macau
For more details, contact +853 8805 8928 or email [email protected]m; visit www.mandarinoriental.com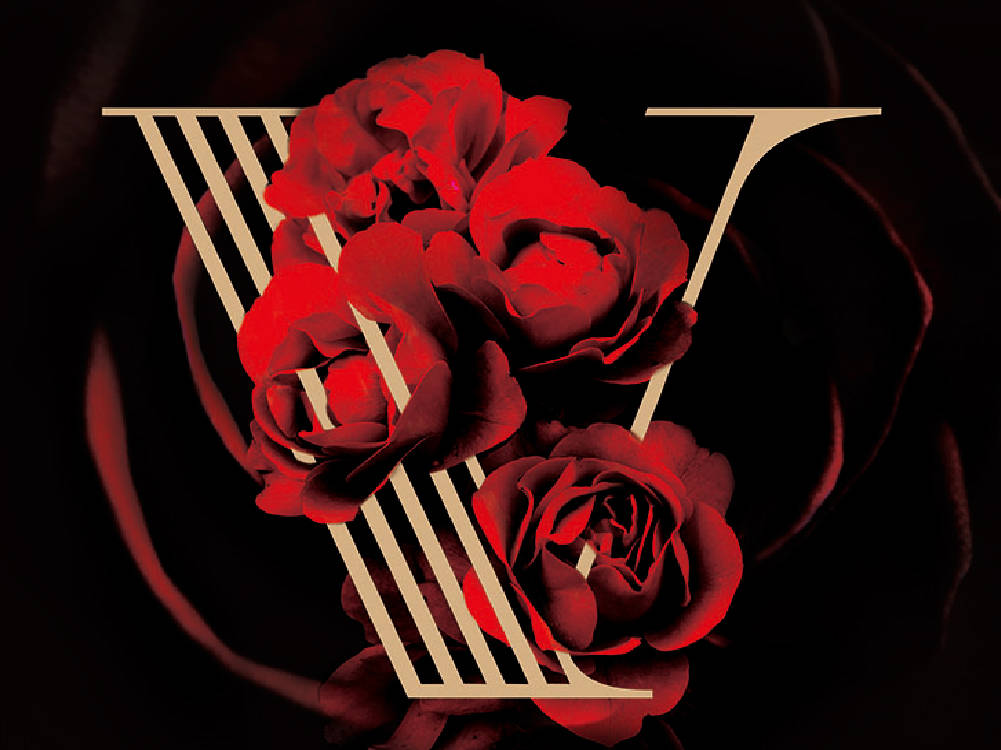 This Valentine's Day, ride on Aladdin's magic carpet, in a wonderful musical journey. Through the captivating The Sound of Music, dance to rhythms of My Fair Lady, while lamenting the impossible love in West Side Story, and shedding tears for the soul-stirring The Phantom of the Opera. All in one so join and enjoy these timeless classical scores and recall the many shades of love!
When: 8:00pm, Saturday, February 10
Where: The Venetian Theater, The Venetian Macao
How much: A Reserve MOP $300, B Reserve MOP $200, C Reserve $100
Ticketing inquires please visit www.cotaiticketing.com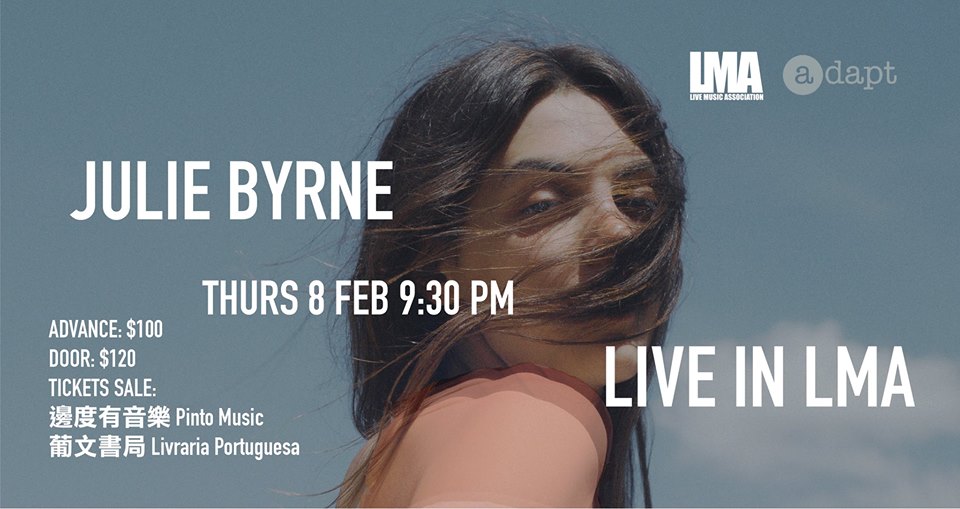 Julie is a talented songwriter and musician with an enchanting voice that leaves the audience mesmerized by her warm presence, where many find a real connection with Byrne's intimate songs. She quotes "The most magical thing about performing these songs is that afterwards, so many of the conversations I have escaped all small talk."
When: 9:30pm–12:00am, Thursday, February 8
Where: Performance Arts Theater
How much: MOP $120 (at the door), MOP $100 (advance tickets)
For more information please visit their website or contact +853 2875 7511 and [email protected]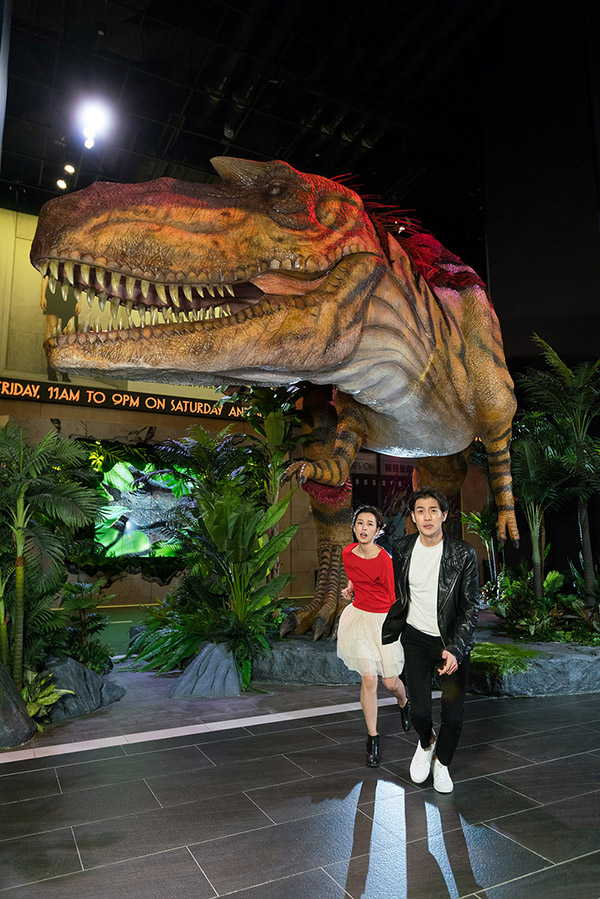 Enter a virtual reality traveling dinosaur exhibition featuring a series of up-close encounters with dinosaurs using state-of-the-art augmented reality stations. You will be flown over a virtual prehistoric landscape, and challenged to escape from a horde of pursuing dinosaurs. Together with the ultra-realistic creatures, you will be sure to have a fun and educational adventure!
When: January 10–April 15
Where: Studio City Macau
How much: Free admission
For more information please visit their website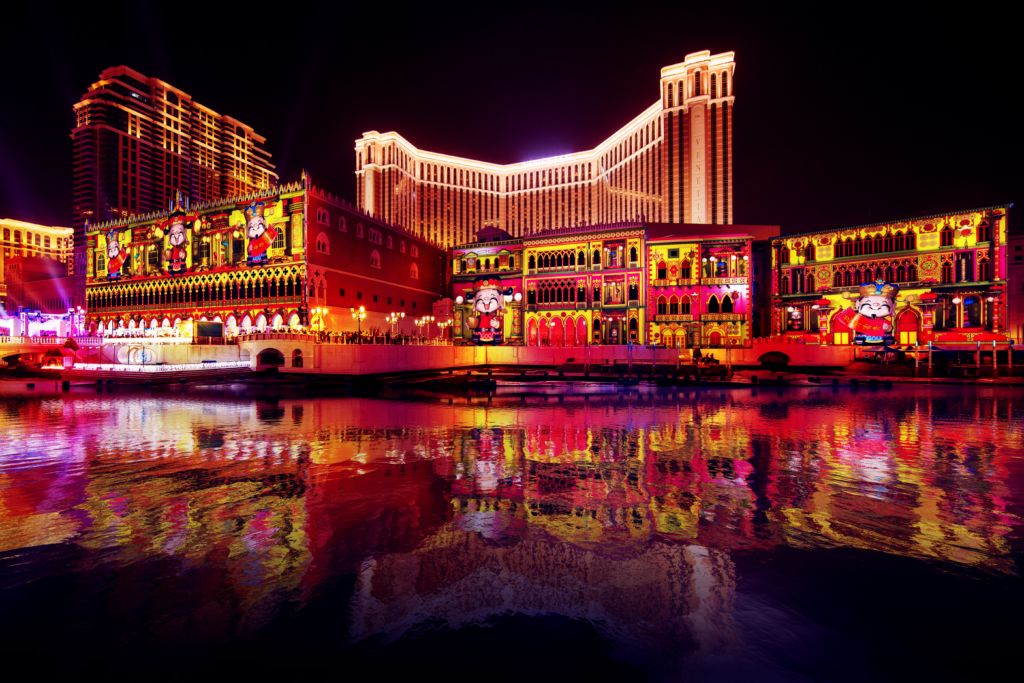 Tags