The spookiest day of the year is almost upon us and the city is about to be filled with ghoulishly good parties! Prepare your costumes, gather your gang and check out this epic lineup of Halloween events in Macau. Discover the best spots for an unforgettable Halloween evening with the coolest cocktails, great music, and pure fun and entertainment!
Goa Nights
(See featured image above)
This quirky gem of a bar is the place to be on Halloween. Tucked away in Taipa Village Macau, Goa Nights has become known for top-notch food and cocktails. With a warm ambiance that's not too overwhelming, you can celebrate Halloween in style without the fuss of sweaty revelers and ear-banging music. You can just simply enjoy divine drinks and appetizing food. Make sure to dress up and you just might win the best Halloween costume award and grab yourself an awesome dining voucher. There will be special Halloween cocktails creatively crafted by master mixologist Chetan Gangan to celebrate All Hallows' Eve.
Goa Nights No 118 Rua Correria da Silva, Taipa, Macau, +853 2856 7819, www.goanights.com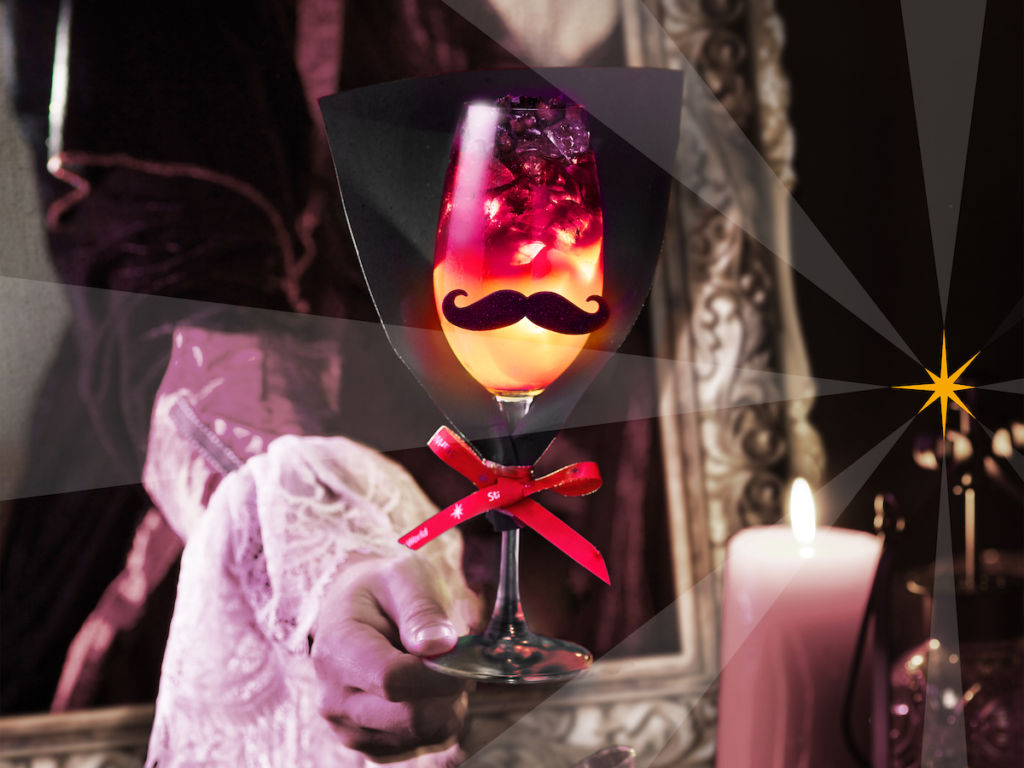 StarWorld Hotel Macau
One of the city's most happening nightlife hotspots is nestled in StarWorld Hotel Macau. Whisky Bar's Vampire Party is the perfect place for Halloween revelers to enjoy a thrilling evening of live entertainment, eerie décor and themed cocktails. Located on the 16th floor of StarWorld Hotel, the party will feature a spectacular live dance show as well as musical performances from the live band Supernova. A phantom magician will make appearances throughout the evening, interacting with guests and entertaining them with incredible magic performances. There will be games throughout the night that will keep the excitements rolling, with special prizes for winners and exclusive offerings for the best costumes. Sip on Halloween-inspired cocktails like 'Dracula's Blood', featuring a festive blend of red wine, gin, Cointreau, orange and raspberry. Whisky Bar will no doubt be one of the most Instagrammable Halloween events in the city on October 31 so make sure to book your tables.
Whisky Bar 203, 2F, StarWorld Hotel, Avenida da Amizade, Macau, +853 8290 8698, www.starworldmacau.com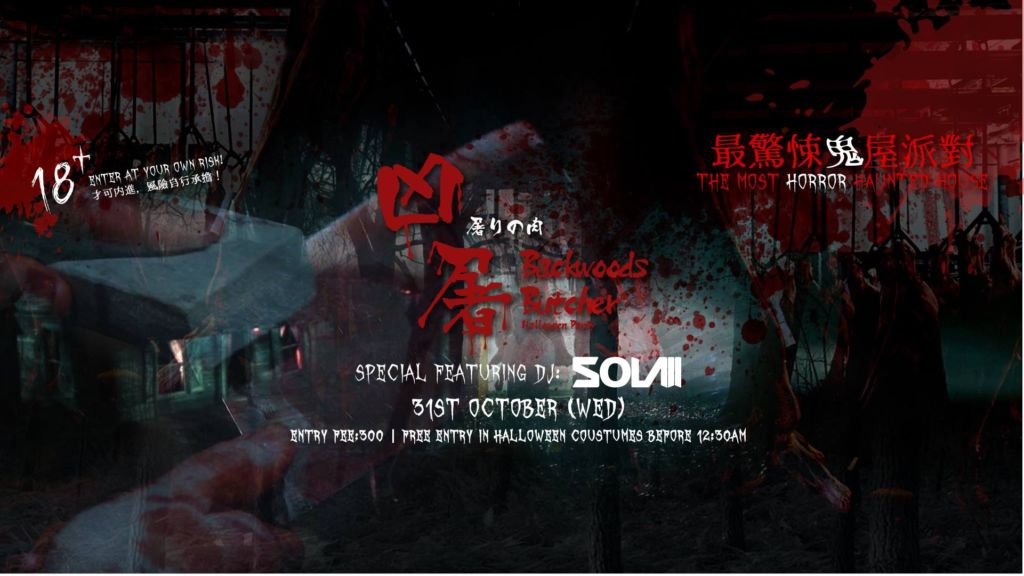 Club Cubic
Club Cubic's annual Halloween Party is always legendary. This year they've taken the scary festival a step higher with spine-chilling and a real-life haunting setting for the wildest party in the city. Guests don't get just one, but two haunted horror houses to bring revelers a wildly scary evening of exciting entertainment. Take inspiration for your outfit from the backdrop of a camp where thousands of undesirable outcasts and prisoners are trapped for biological and chemical warfare research at the Backwoods Butcher House. Admission on the door is MOP $300. This is bound to be the hottest party in the city you don't want to miss.
Club Cubic City of Dreams, Estrada do Istmo, Cotai, +853 6638 4999 or email [email protected]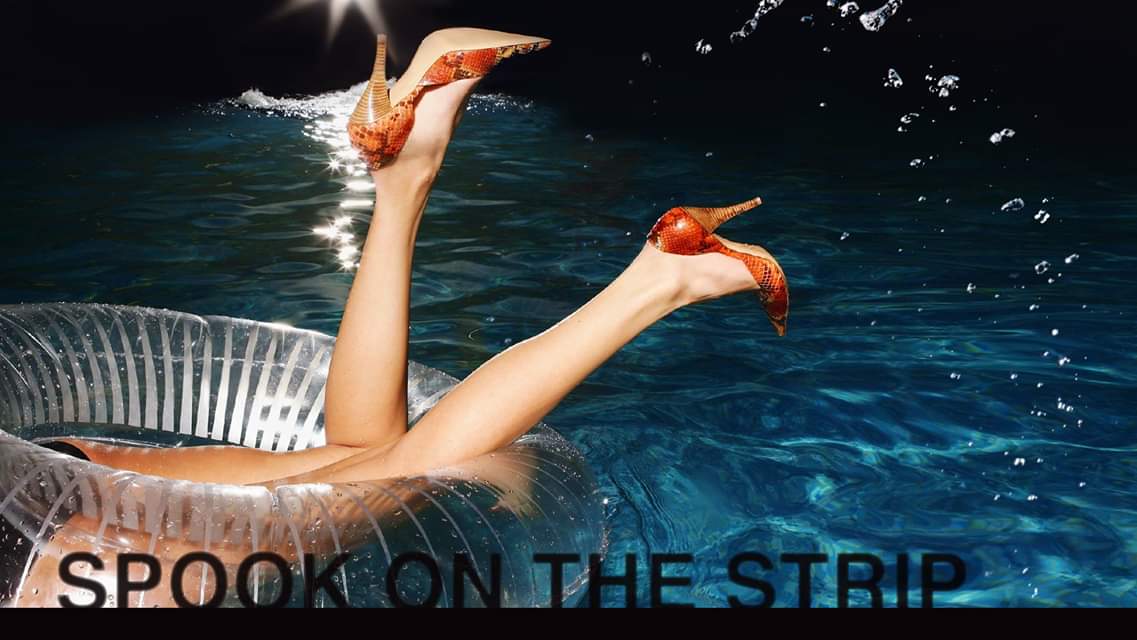 Four Seasons Macao
Bring your friends to the Four Seasons Macao Lobby for a splash of Halloween fun at Spook on the Strip. From the gathering point, you'll be led to a stunning scene at the hotel pool deck where the Halloween party will take place on October 27. Enjoy the best beats and breathtaking views overlooking the vibrant Cotai Strip as you sip delicious drinks and dance the night away. It is sure to be a chilled-out evening without chaos – an evening of relaxed entertainment. Early bird tickets are MOP $150 each, and it is MOP $250 each at the door. All proceeds will be donated to Four Seasons' annual Run of Hope Macau charity event to aid cancer research and a local orphanage. That's one Halloween celebration for a good cause!
Four Seasons Macao Estrada da Baia de N. Senhora da Esperanca, Taipa, Macau, +853 2881 8888, www.fourseasons.com

The Roadhouse Macau
The Roadhouse Macau and Duffy's Bar, both famous in Macau for being happy hour institutions are hosting a Mad Max Apocalyptic Waste Land Party this Halloween! Prepare for a double dose of wickedness on October 26 and 27 at 7:00pm onwards. The party hotspot at Broadway Macau will offer Halloween cocktails and a special buy one and get one free promotion on a vast range of beverages. There are fabulous prizes to be won and tasty treats to sample. Dressed up partygoers will receive a free shot, and the talented Sara Figuera will be offering professional make-up services to help everyone rock the party in true style. One lucky winner will be crowned the best dressed and can take part in a costume parade.
Duffy's Irish Pub C-Go02–Go04 Broadway Food Street, Broadway Macau, Av. Marginal, Flor de Lotus, Cotai, +853 2884 5212, www.broadwaymacau.com.mo/duffy-bar
The Roadhouse Macau E-G016–G019 Broadway Food Street, Broadway Macau, Av. Marginal Flor De Lotus, Cotai, +853 2875 2945, www.broadwaymacau.com.mo/the-road-house-macau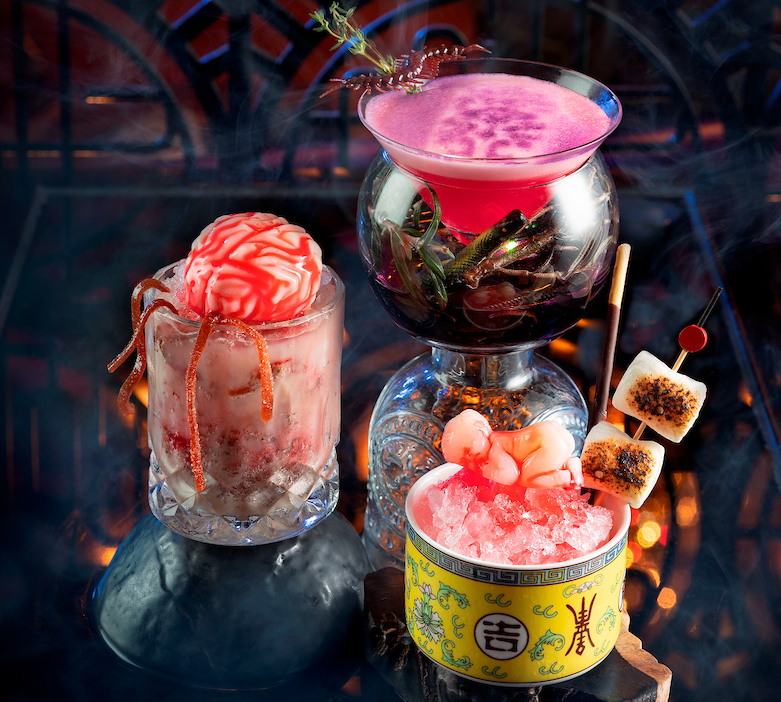 Chilling Thriller Night at China Rouge
We're big fans of creative cocktails. When the daily grind gets us down, there's no place to go but China Rouge in Galaxy Macau. Channel your inner zombie with Halloween-inspired beverages and thrilling entertainment. China Rouge is famous for exquisite drinks and on this special evening, they will have three exclusive and specially-crafted additions just for the party, a free make-up service and lots of fun. Join the celebration at 9:00pm on October 27. See you there!
China Rouge G/F, Galaxy Macau, Cotai, +853 2888 0888, www.galaxymacau.com

Take the whole family and friends to this exciting Halloween event. Have fun and rest assured it will be for a good cause as you will be donating funds to Orbis, an international NGO that cares for people's sight. Kids can dress up in their favorite costume and explore the St. Lazarus area looking for candies. The idea is to collect them all by saying "Trick or Treat" at participating stores. Those dressed up as little zombies can get extra candies and have the opportunity to participate in the Zombie Costume Competition to win prizes.
On October 28 from 12:00pm to 7:00pm, come dressed in whichever costume and you'll get a beautiful hand strap, treasure map, certificate of completion and a cute candy bag to collect candy. Those dressed as zombies get extra candies, medals and are eligible to participate in the Zombie Costume Competition, which has awards for Best Zombie Family and Best Zombie Costume. There will be a DIY make-up zone to enhance your zombie look. The fee is MOP $98 per child (accompanying adults will not be charged). Payments can be done either by Paypal or at Pastéis de Chaves Shop.
Albergue SCM No. 8, Calçada da Igreja de S. Lazaro, Macau
Tags