The agenda of sustainability is not just a particular topic for hospitality leaders and businesses around the world. It has become a priority for Melco not just because of the rise of sustainable tourism in the industry. It has become the company's moral ground and commitment to society and the environment. Reaching a milestone as Macau's first and only company to achieve the prestigious Green Key Awards is no ordinary feat. Moreso, when the award is for all of its hotels in Macau: Morpheus, Nüwa, The Countdown, Studio City Macau, and Altira Macau.
What is the Green Key award exactly?
It's the leading standard for excellence in the field of environmental responsibility and sustainability. This prestigious eco-label represents a commitment by businesses that the premises adhere to the strict criteria set by the Foundation for Environmental Education (FEE). It was launched in Denmark in 1994 honoring establishments' promises to guests in their dedication to making a positive environmental difference. The standards expected of hotels are maintained through rigorous documentation and frequent audits. To date, 3,000 establishments in 57 countries have been awarded the Green Key standard of excellence.
Among Melco's top-ranking properties, it is also noteworthy to mention Altira Macau as one of only five hotels in Asia to achieve 10 consecutive years of Forbes Travel Guide 5-star recognition for hotel and spa, that has also been honored with the Green Key standard of excellence in environmental responsibility and sustainable operations. This means that luxury and sustainability can blend together in perfect harmony in the right direction and leadership. This accolade reinforces Melco's commitment to sustainability as a core business philosophy, as reiterated in the "Above and Beyond" strategy recently published in Melco's Sustainability and Corporate Social Responsibility Report; to embrace responsible development as a catalyst for growth and change in a positive and sustainable way.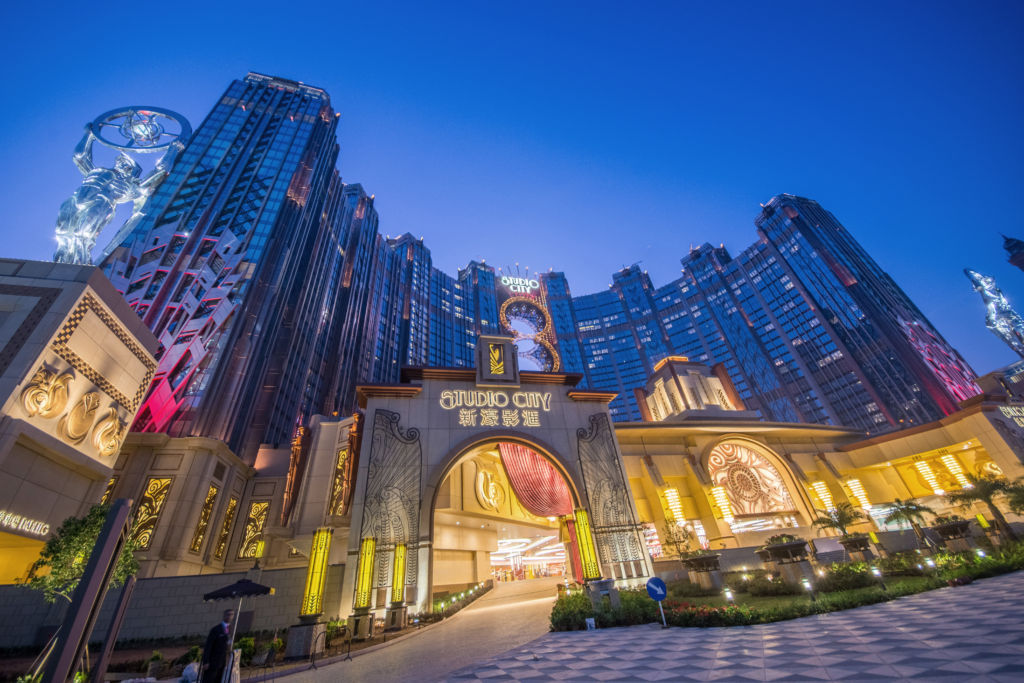 SUSTAINABILITY THROUGH MOTION
Melco has been gradually increasing the amounts of recycled waste in terms of paper, plastic, metal, glass, waste oil, and more every year. But, what are the small steps that Melco Resorts & Entertainment took to make environmentally conscious choices to minimize the impact of this year's Michelin Guide Hong Kong Macau Gala Dinner?
The seven unique dishes of the gala menu have been created with careful consideration of every aspect of sustainability, from the ingredients to production methods and sourcing.
Natural rice husk trays and repurposed wine bottles have been used to serve pre-gala dinner canapés.
Melco is making a conscious effort to procure certified sustainable seafood and will continue to increase sourcing sustainably.
Table centerpieces and plant decorations have been reused within the resort after the gala dinner.
Event booklets have been printed on recycled and FSC certified paper, sourced in a socially responsible and environmentally-friendly manner.
All event backdrops of the event have been shifted to LED walls.
Melco has reduced single-use plastic through replacing single-use plastic straws, take-out boxes and cutlery with sustainable alternatives, and eliminated single-use plastic bottles provided by the company in its heart-of-house areas. It has achieved four significant milestones to tackle single-use plastic waste.
Shark fin is no longer on the menu in Melco's self-operated restaurants.
Melco has the largest fleet of electric vehicles in Macau to date, taking guests from their arrival destinations to our resorts.
Melco is the first integrated resort operator to install the largest array of solar panels in Macau with the capacity to generate enough electricity for more than 1,500 average households in a year.
Mr. Lawrence Ho, chairman, and CEO of Melco Resorts & Entertainment was also delighted in sharing that Melco is the first integrated resort operator in the Macao SAR and Hong Kong SAR to attain ISO 41001:2018. The prestigious award of the International Organization for Standardization (ISO) was first established in 1947. It is an independent, non-governmental, international standards-setting organization that ensures products, services, and systems meet a level of quality, safety, and efficiency. This recognition proves beyond doubt that Melco's focus on improving safety, health, well-being, and productivity of its facilities while ensuring operations become more sustainable through effective environmental and energy management.
Tags