Macau is just overflowing with art this year, and for this month's art events check out Taipa Village's art space for an awesome film exhibition by a local Russian film director whose had his works premiered worldwide. Be sure to catch some exhibitions and festival performances happening around our city that you can witness for free.
(See featured image)
Taipa Village Cultural Association presents the first solo exhibition created by Maxim Bessmertny, a Russian film director based in Macau. This exhibition will feature a collection of films as well as his award-winning narrative film called "Tricycle Thief", which was premiered worldwide at the Toronto International Film Festival and has won the award for the best short film in 2015 and has been played continuously in Macau and in the Middle East. Bessmertny's recent projects will also be screened, such as "Death of a Parrot", "The Great Debt" and "Sampan".
When: 12:00—8:00pm, April 18—May 31 (closed on Mondays)
Where: Taipa Village Art Space, 10 Rua Dos Clerigos, Taipa
How much: Free admission
For more details and information please call +853 2857 6118 and email [email protected] or visit www.taipavillage.com and www.pontusmaximus.com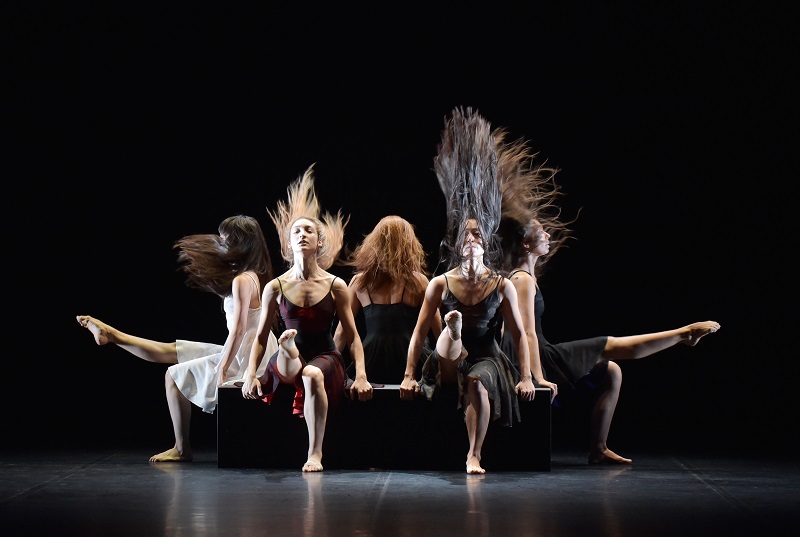 The largest cultural events in Asia is upon us once again with over 100 programmes happening in the next two months. Over the years it has become the iconic image of Hong Kong and also Macau's cultural scene reaching out to a million visitors each year. This May witness the rich bountifulness of French culture with encompassing visual arts, classical and contemporary music and dance along with a multi-art performance with cinema and fashion.
When: May 3—June 22
Where: Hong Kong and Macau
For more details about the program please refer to their official website or their Facebook page.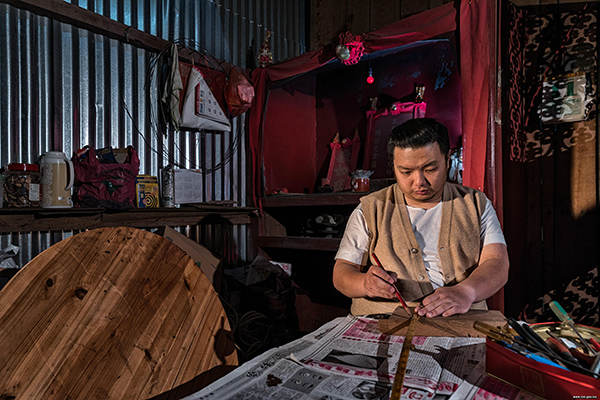 This year's Macao Arts Festival takes "Origin" as its theme, exploring this universal subject by means of different art forms with a total of 26 programmes in seven categories, gathering artists from Mainland China, Hong Kong, Macau, the Taiwan region and elsewhere.  With outreach activities that promote arts in the community, the festival presents more than 100 shows in total. For more information on shows and schedules, check out our article.
When: April 27—May 31
Where: Grand Auditorium, Macao Cultural Centre and other venues across Macau
How much: MOP $120—MOP $180
Bookings and inquiries, please call +853 2855 5555 or +853 8399 6699 and www.macauticket.com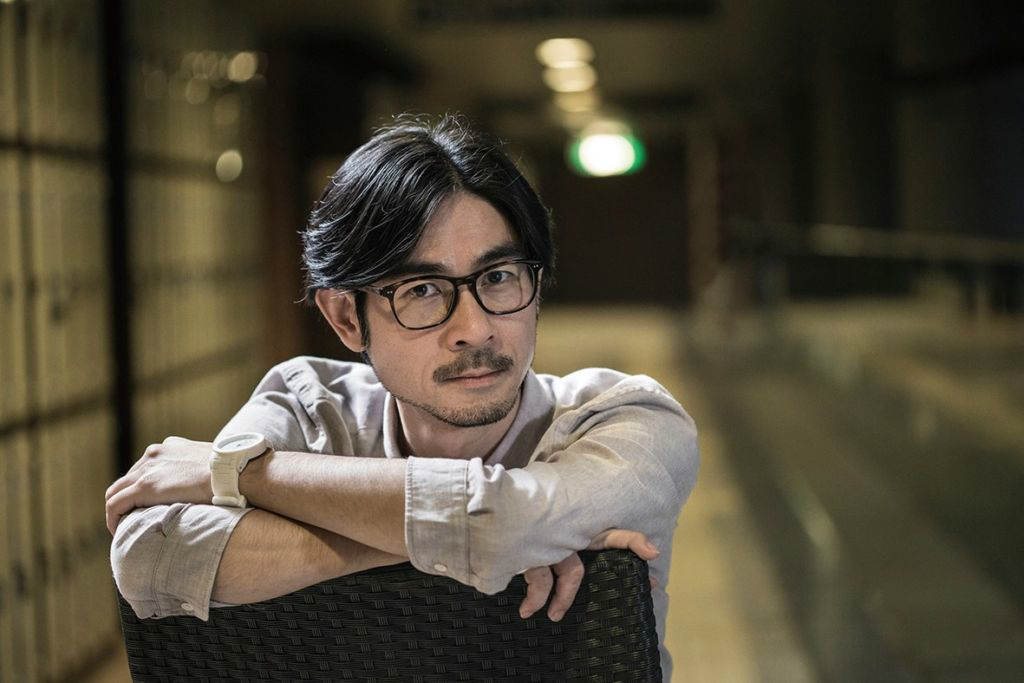 Adam Wong, the famous Hong Kong director, and filmmaker will be coming to Macau to meet audiences and will host a four-hour film workshop entitled "What to shoot? How to shoot?". In the talk, Adam will share his ideas and the processes of filmmaking from his creative experiences and tell us how to get ideas from daily life, figure out the stories, location scouting, shooting plan and casting to actual filming on the set; all for free. The workshop is a first-come-first-served basis so book now.
When: May 11—15
"What to shoot? How to shoot?" Workshop: 2:00pm—6:30pm, Saturday, May 12 (with intermission)
Please email [email protected] by Monday, May 7 for prior registration.
Screenings:
When Beckham Met Owen: 9:30pm, Saturday, May 12
The Way Out + Outstanding short films: 2:30pm, Sunday, May 13
The Way We Dance: 9:30pm, Sunday, May 13
She Remembers, He Forgets: 9:30pm, Tuesday, May 15
Where: Cinematheque-Passion, 13 Travessa da Paixão, Macao
How much: Free admission
For more information please call +853 2852 2585 or email [email protected] or visit www.cinematheque-passion.mo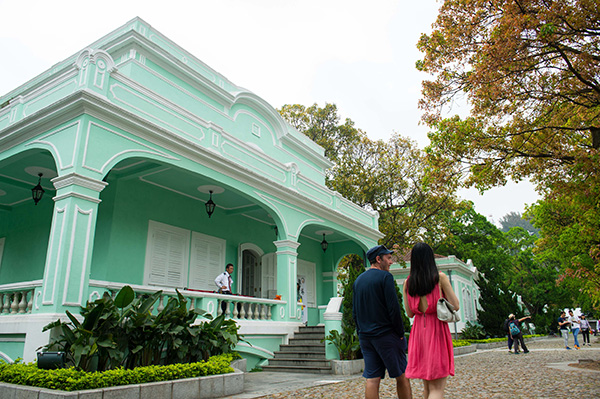 Since 1977, the International Museum Day has been going yearly and is organized worldwide in the month of May. The purpose of this event is to raise awareness concerning the importance of museums to society and human development. A number of local museums come together each year to help co-organise the event that highlights their work. Come and join the celebrations, exhibitions, workshops, and lectures for free.
When: 2:00pm—6:00pm, Sunday, May 13
Where: Taipa Houses Museum, Avenida da Praia, Carmo Zone, Taipa
How much: Free admission
For more details and information please visit www.museums.gov.mo or email [email protected]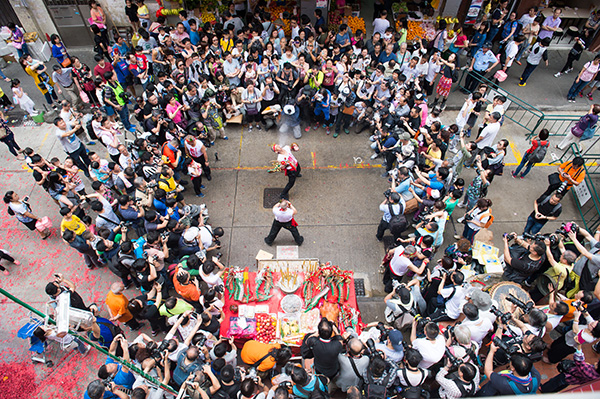 The Feast of the Drunken Dragon is a unique folk festival, celebrated by fishmongers and fishermen in Macau, the centerpiece of the celebration is the dragon and lion dance parade, which starts at Senado Square. It is one of Macau's most distinctive cultural traditions, featuring men in costume performing the drunken dragon dance while drinking wine and carrying a wooden dragon head and tail. Other highlights in the festival include evening folk performances and the distribution of "longevity rice".
When: 8:00pm, Monday, May 21, 9:00am—3:00pm, Tuesday, May 22
Where: Start point: Senado Square, Largo do Senado, Macau to Kuan Tai Temple, Rua Sul do Mercado de São Domingos, Macau
How much: Free admission
For more information, please call +853 6668 9719 or visit www.macaotourism.gov.mo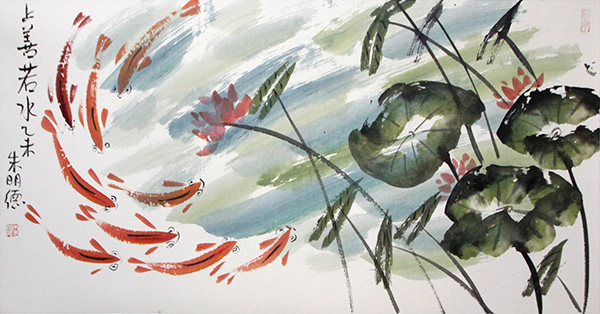 The exhibition will be featuring more than 30 works by Chinese artists Bian Baohua and Zhu Mingde, aiming to promote Chinese traditional culture and arts that enhance cultural and artistic exchanges between Macau and mainland China.
When: 11:00am—7:00pm, Friday—Monday, May 4—7
Where: Macau Military Club, 975 Avenida da Praia Grande, Macau
How much: Free admission
For more inquiries and information please call +853 2872 7066 or www.whatson.macaotourism.gov.mo
Tags