November brings Macau a refreshing breeze with blues skies and the sun shining on our faces. It also brings lots of cool and interesting events to attend in town; from pop-up dining deals to unmissable staycation packages, there's also an international food festival, exhibitions, and much more to enjoy! Read on and find out all there's to do this November in Macau.
(See featured image above)
November brings delicious food to the forefront in Macau, with the 20th Macau Food Festival gathering more than 100 local businesses to display Macau's unique cuisine culture, combining both Chinese and Western styles. No matter whether you come with friends or family, you are sure to find shared joy at the food festival. There are also cool games and fun booths to try out, especially for those looking to win prizes and surprises!
When: Monday–Thursday, 5:00pm–11:00pm, Friday–Sunday, 3:00pm–00:00am, November 13–29, 2020
Where: Sai Van Lake Square, Largo da Torre de Macau
How much: Free admission
For more information, call +853 2857 5765 or check their website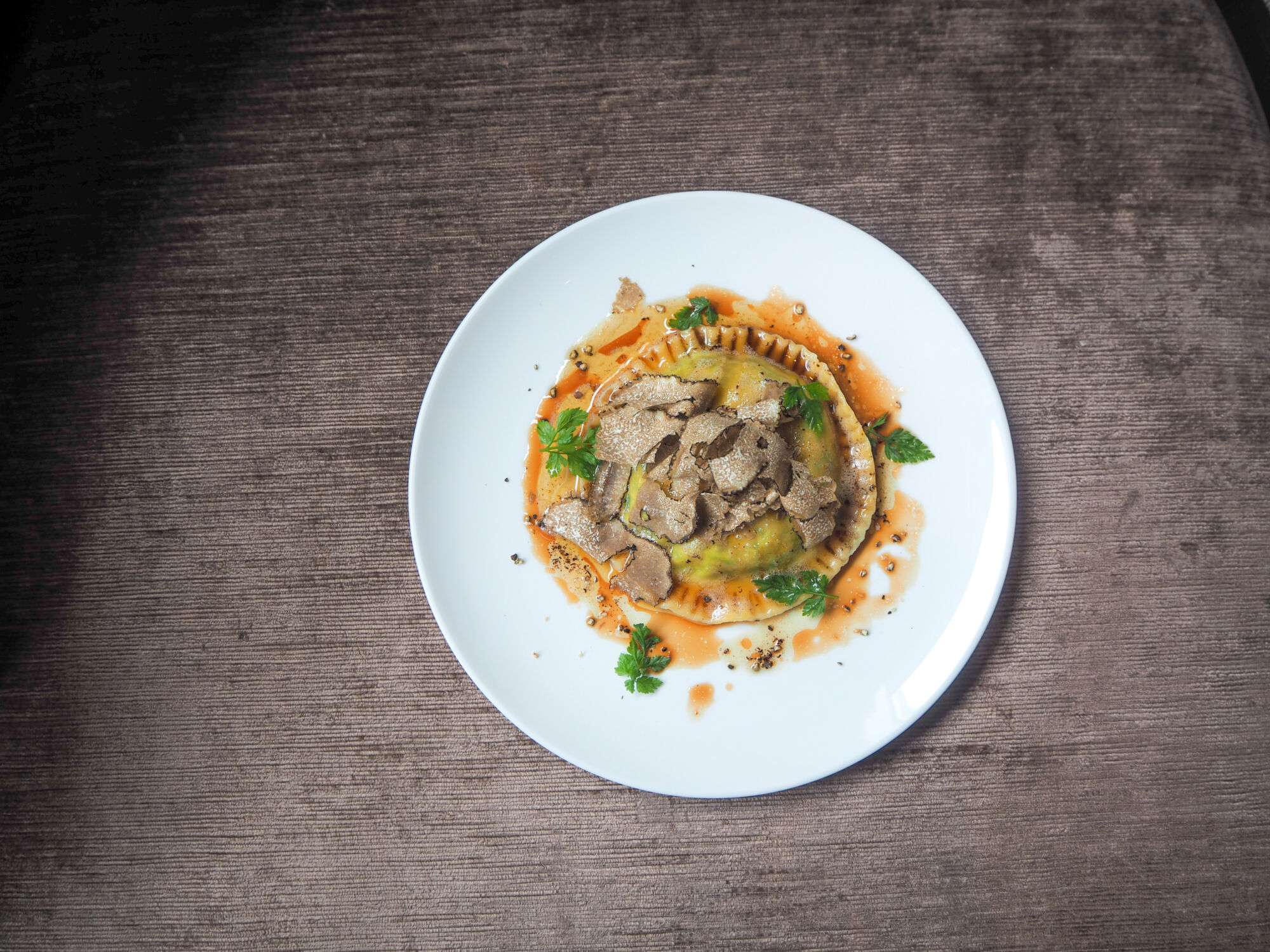 Looking for a place to enjoy as much homemade and traditional Italian fare you can have? Head to Mandarin Oriental, Macau as Chef Marco de Boni draws on the traditions and techniques of his ancestor's recipes, bringing the finest handmade pasta reflecting Italy's rich regional diversity at Vida Rica Restaurant. With breathtaking views of the city, feast upon original dishes by this chef, savor different types of pasta, and have a blast amongst friends and family.
When: Thursday–Saturday, November 1–30, 2020
Where: Vida Rica Restaurant, Mandarin Oriental, Macau, 945 Avenida Dr. Sun Yat Sen, NAPE, Macau
For more information and reservations, call +853 8805 8918 or send an email to [email protected]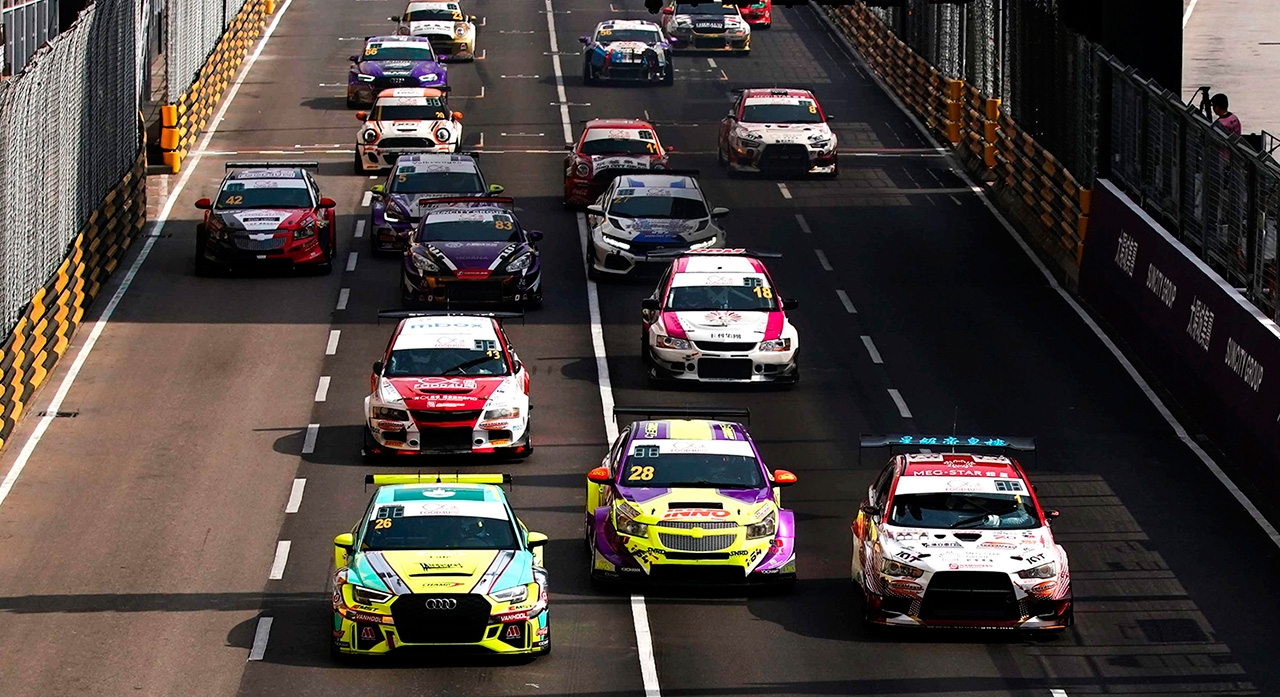 The 67th Macau Grand Prix is held from November 19 to 22, 2020. A total of 6-7 races are expected to take place this year, which include: Formula Macau Grand Prix, Macau GT Cup, Macau Guia Race, Macau Motorcycle Grand Prix – 54th Edition, Macau Touring Car Cup, and Greater Bay Area GT Cup.
The Macau GT Cup features GT3 and GT4 race cars, with drivers selected from China GT Championship and Asia Pacific GT to compete with local counterparts. The Macau Guia Race will be run in the TCR format, featuring selected drivers from TCR Asia Series and Asia Pacific Touring Cars 2.0T races as well as local drivers. The Macau Touring Car Cup will continue last year's format with the two classes of race cars "1600cc Turbo" and "Above 1950cc" competing on the grid. Arrangements for the other races will be announced in due course.
When: Thursday–Sunday, November 19–22, 2020
Where: Guia Circuit, Macau
How much: Practice days – MOP $50 per person
Races – MOP $400–1,000 (depending on the spectator stand)
For more information, check the event's official website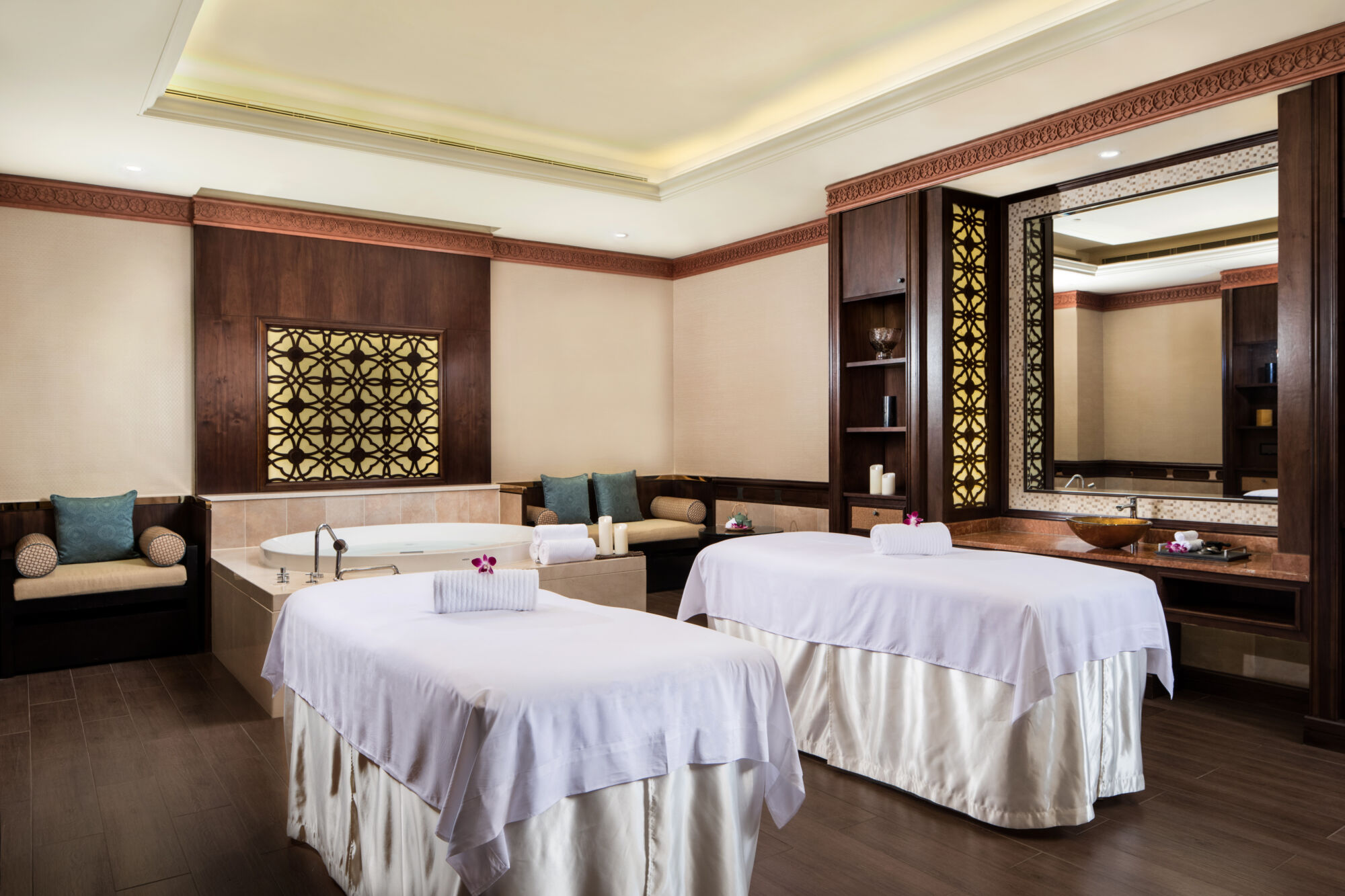 Discover relaxation and rejuvenation to revive your mind and body at Shine Spa at Sheraton Grand Macao with a new range of great value offers and treatment packages available now. Paying homage to the five elements of traditional Chinese medicine, treatments at Shine Spa spoil guests with Elemental Herbology products that incorporate the restorative benefits of the five elements of Feng Shui–wood, fire, earth, metal, and water–and focus on skin nutrition to increase vitality and youthfulness.
For a special weekday escape, guests can enjoy "Weekday Rejuvenation" 60-minute Shine Spa Signature massage to recharge the mind and body. Weekday Rejuvenation treatments are available from Monday to Thursday. Get a friend with you to enjoy a 50% discount on a second spa treatment. Planning a weekend getaway with the girls? The "Weekend Spa Getaway" is perfect for pampering yourself with your friends with relaxing and invigorating massages, using products tailored specifically to your needs and preferences. By bringing a friend with you, enjoy a 30% discount on the second a la carte spa treatment.
When: Daily, 12:00pm–8:00pm, from now until December 19, 2020
Where: Shine Spa, Level 3, Sky Tower, Sheraton Grand Macao, The Londoner Macao, Estrada do Istmo, s/n, Cotai, Macau
How much: Starting from MOP $588
Weekday Rejuvenation – From MOP $588 (Monday–Thursday)
Weekend Spa Getaway – From MOP $780 (60-minute treatment), MOP $980 (90-minute)
*Hair salon guests enjoy a 50% discount on spa treatments on the same day. Shine Spa guests also receive a special 30% discount on selected spa products–the exact products that are used in Shine Spa treatments
For more information, check their website. For reservations, call +853 8113 0222 or send an email to [email protected]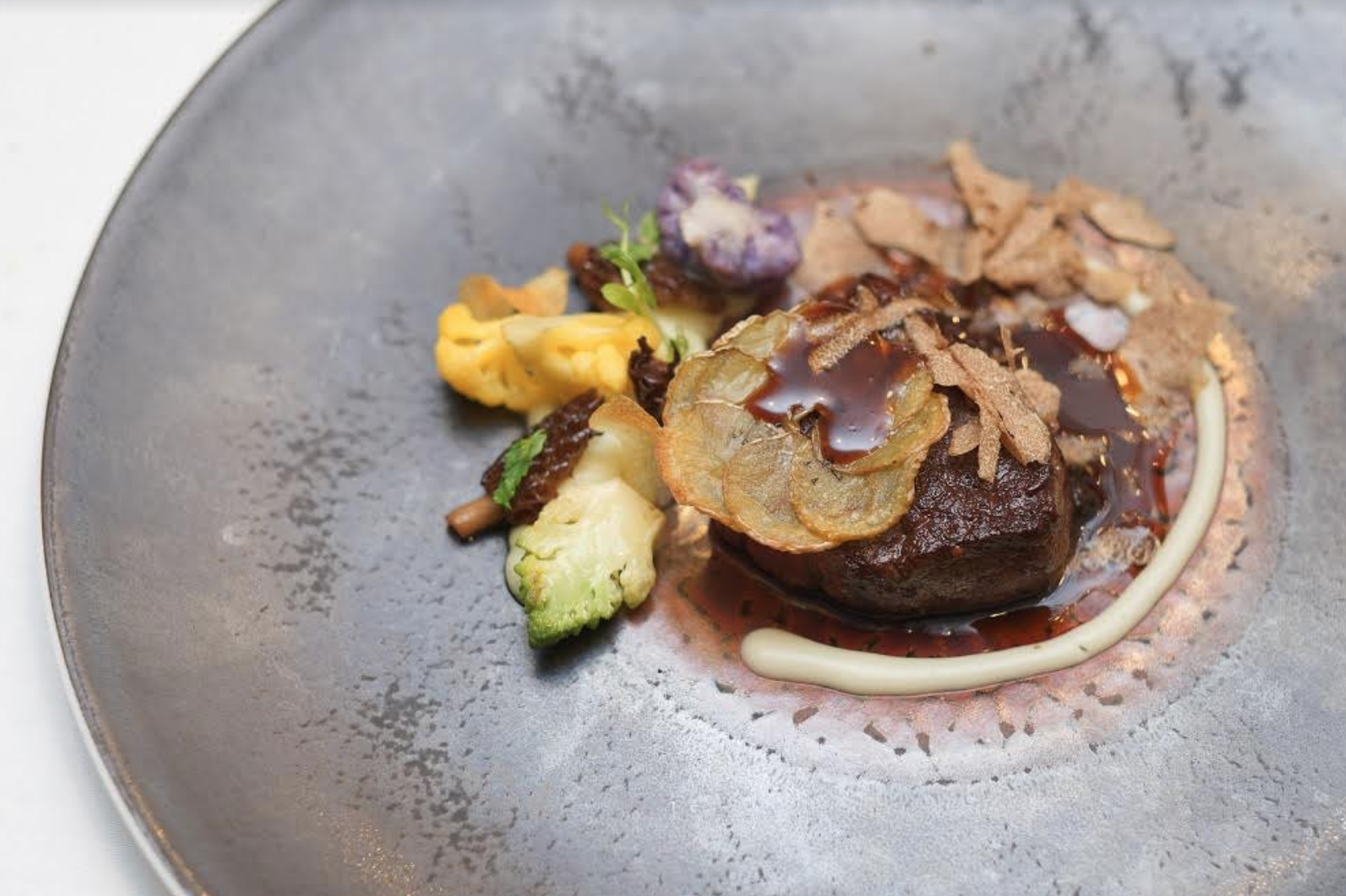 The Manor at The St. Regis Macao presents a limited-edition six-course menu of exquisite culinary fare featuring the rich, earthy flavors of white and black truffles from Italy until the end of November. Crafted by Executive Sous Chef, Michele Dell' Aquila, the special "Diamonds of the Kitchen" six-course set dinner menu sparkles with a selection of dishes showcasing the finest white and black truffles from Piedmont.
Highlights of the "Diamonds of the Kitchen" menu include Blackmore Waygu Beef MS9 carpaccio served with umeshu and yuzu jelly, foie gras torchon and dressed with shavings of white truffle, as well as a choice of classic northern Italian comfort food–house-made egg tagliolini with Bordier butter, porcini mushroom, and white truffle or Acquerello risotto with gold foil, artichoke, Japanese mushroom, and white truffle. For something more substantial, the "Diamonds of the Kitchen" menu offers Guinea fowl breast glazed with spices, served with salt-baked French carrots and black truffles, followed by an Australian wagyu beef fillet with Romanesco broccolini, potato galette, morel mushroom, and white truffle.
When: 6:00pm–11:00pm, from now till November 29, 2020
Where: The Manor, The St. Regis Macao, The Londoner Macao, Estrada do Istmo, s/n, Cotai
How much: MOP $1,588 per person or MOP $1,988 per person with the paired wine package
For more information, visit their website and for reservations, call +853 2882 8898 or send an email to [email protected]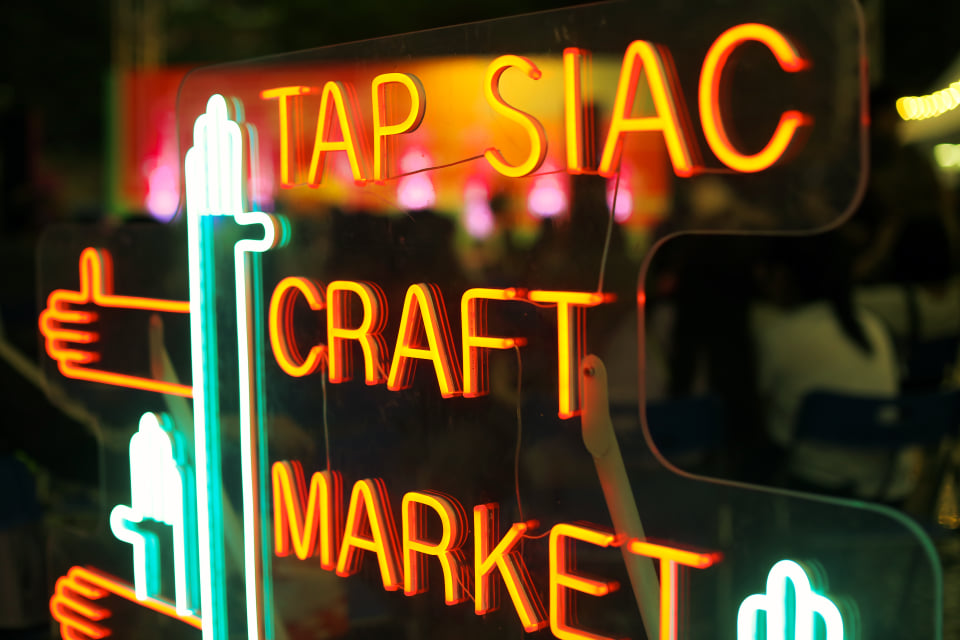 Little by little, the Tap Siac Craft Market has become a recognized creative market brand across Asia. Bringing together elements of creativity, music and gastronomy, and offers handicraft aficionados unique experiences every season. This year, the Tap Siac Market takes place on two weekends of November, 20 to 22 and 27 to 29. As in previous editions, this too features a series of music live performances, activities for the little ones, lots of booths with creative and craft items, and workshops as well.
Since 2008, the Tap Siac Craft Market is held twice every year in spring and autumn. It attracts both local and overseas creative talents to showcase their creativity and is now a major cultural and creative event featuring handicrafts in Macau and throughout Asia.
When: 5:00pm–10:00pm (Fridays), 3:00pm–10:00pm (Weekends), Friday–Sunday, November 20–22 and 27–29, 2020
Where: Tap Seac Square, Avenida do Conselheiro Ferreira de Almeida, Macau
How much: Free admission
For more information, check the official event's website

CUT Co. Ltd. partners with Goethe-Institut Hong Kong for the fifth time to present the popular German Film Festival – KINO Macau. Since the introduction to Macau by CUT in 2016, the German Film Festival has gained popularity over the years and attracted a large turnout.
KINO Macao, on the other hand, could continue to take place in physical form based on the situation of the city, featuring a total of 12 outstanding German films, six of which are the newest works covering a variety of topics. From an urban tale with stunning visuals to a refreshing German musical to a purposeful and powerful children's film, the films this year also pay attention to social and historical issues.
The program of KINO Macao 2020 continues to comprise the Director-in-Focus session, which presents three major films of Margarethe von Trotta in different eras, one of the significant directors and the only female auteur during the New German Cinema. There is also Wim Wenders 75 – Special Screening session this year, presenting the documentary Desperado for the 75th birthday of the director and Wenders' Faraway, So Close!, which won the Grand Prix du Jury at the 1993 Cannes Film Festival. Talks and post-screening sharing sessions are also highlights of KINO Macao 2020.
When: November 6–16, 2020
Where: Cinema Alegria, 85D-85E Estrada do Repouso, Macau and Macao Cardinal Newman Center for Culture and Performing Arts, 27 Calçada da Vitória, Macau
How much: TBA
For more information, send an email to [email protected] or check the organizer's Facebook page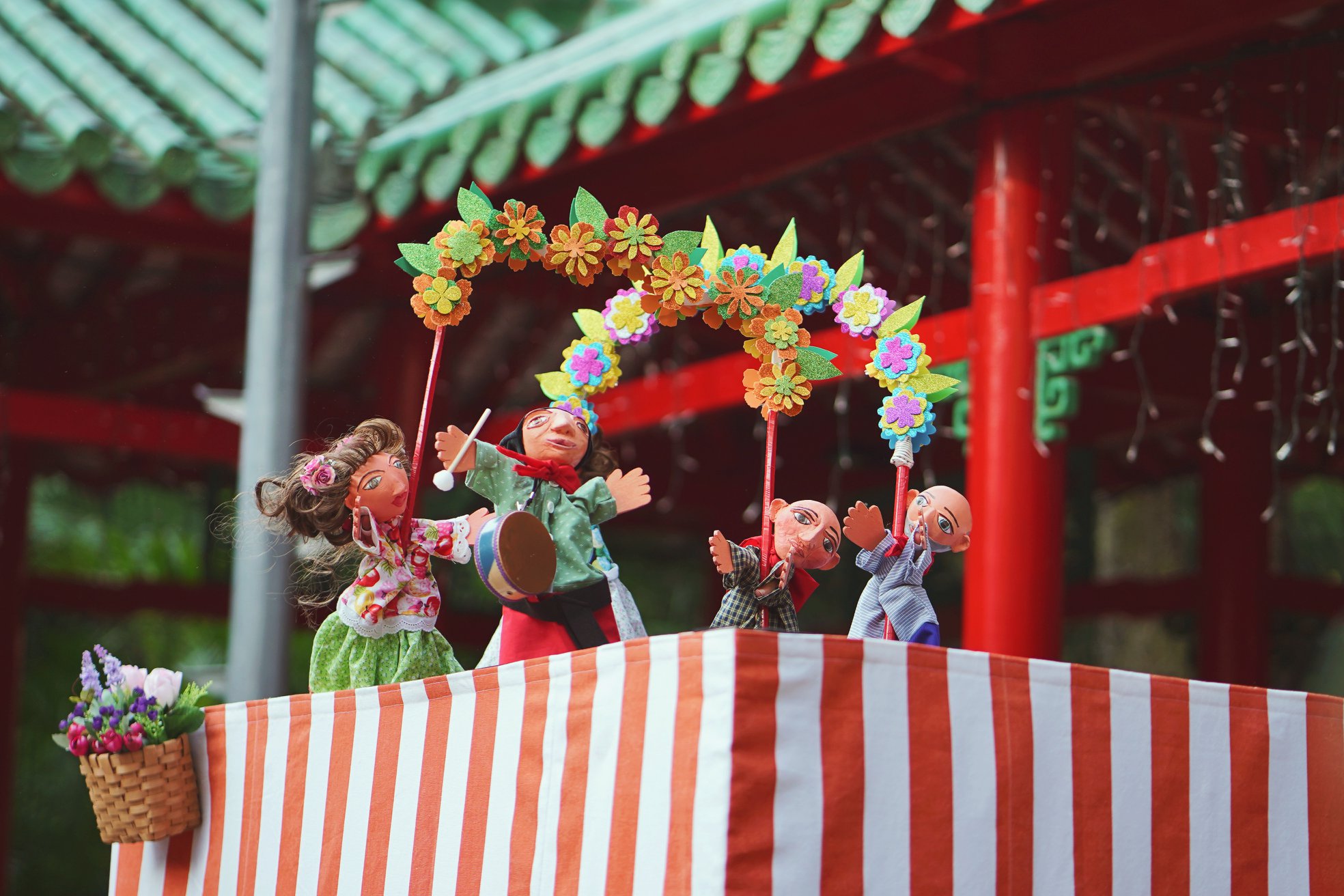 The Cultural Institute is promoting a series of activities and events this summer taking place at two major locations: in front of A-Má Temple and at the Taipa Houses-Museum. From July till August, everyone enjoyed concerts, theatre, performances, and urban wall painting in these areas. Due to the high popularity of this, the government is extending these free activities till mid-December, 2020. Featuring 84 sessions of seven different shows, it aims to entertain the population, from kids to adults.
In the Inner Harbour area, events include the tour "Dimensional space: a walk through the Inner Harbour with Auguste Borget"–inspired by this French artist's works–featuring ambient dancing performances and guided tours in the area of Patane Market. "Truz-truz, Quem Atracou no Porto Interior?", by the MW Dance Theatre dance company is a contemporary approach to dance, with "live paintings" happening live. "Returning by Boat", by the Ieng Chi Dance Association tells the story of the Inner Harbour throughout the centuries with a guided tour and detailed information, plus dance sessions close to Praça de Ponte e Horta. These events require booking, as they are limited to 20 people per session. As for happenings in the Taipa Houses-Museum, the following take place from October 24 onwards–Saturdays and Sundays: "Pedro and Inês Poem", by The Funny Old Tree Theatre Ensemble, explores these historic and cultural venues plus the Portuguese architecture and the works of a Portuguese poet. "The Stories Vendor" by the Teatro de Sonho Association–in Portuguese–got inspired by the old Macau street vendors to create a puppets show and teach the community a bit more about local history.
When: Saturdays and Sundays, July 25–December 27, 2020
Where: Largo do Pagode da Barra, Praça de Ponte e Horta, Patane Market and Taipa Houses-Museum
How much: Free admission
For more information, check their Facebook page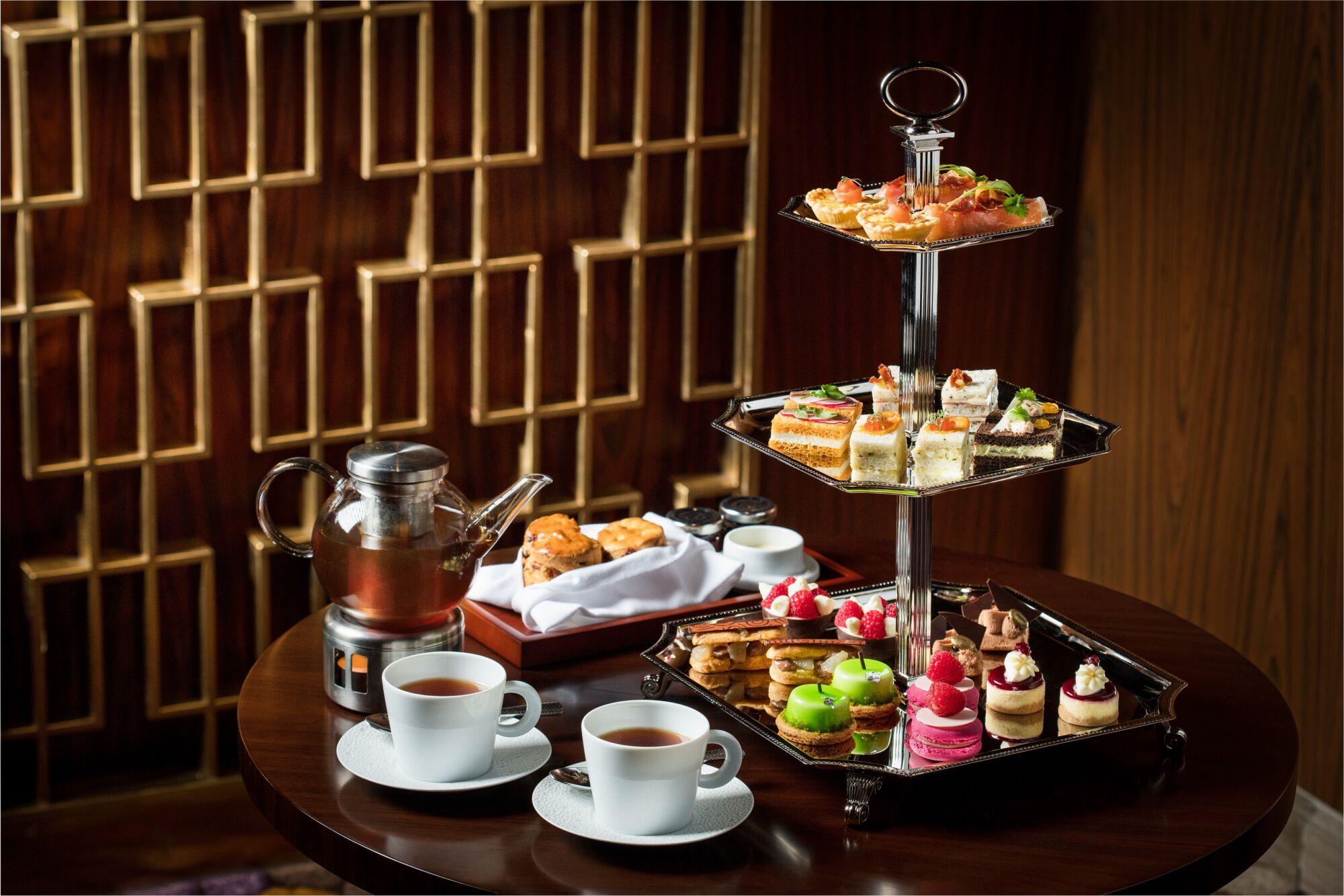 The St. Regis Macao is inviting travelers to experience the ultimate "all-occasion" package with "The Art of Celebration Package" offer as a perfect opportunity for friends to get together, unwind and celebrate with an exquisite getaway at Macau's premier hotel address. This package offers the opportunity for travelers including best friends, mothers, and daughters, or anyone looking for a luxurious getaway to pamper themselves in exquisite surroundings and experience the best of The St. Regis' signature rituals.
The package includes a one-night stay with breakfast for two in a sophisticated and stylishly appointed deluxe room where guests can immerse themselves in the luxury of The St. Regis' hospitality, including two complimentary signature cocktails–the Maria do Leste, their local interpretation of the classic bloody mary, as well as the renowned The St. Regis Afternoon Tea set to share.
When: Booking period – From now till January 2, 2021
Stay period – From now till January 3, 2021
Where: The St. Regis Macao, The Londoner Macao, Estrada do Istmo, s/n, Cotai
How much: Starting from HKD $1,688 (plus taxes) per night
(5% government tax will be exempted until October 31, 2020)
For more information and bookings, check their website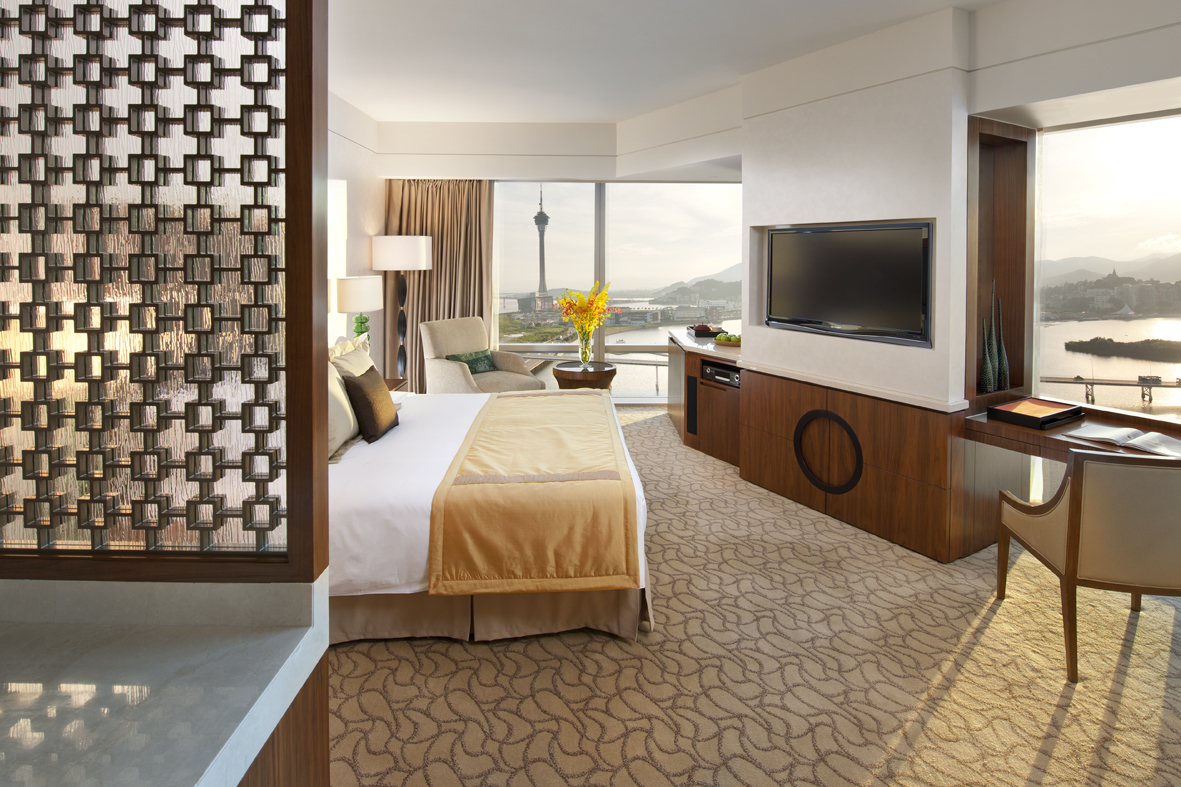 An Oriental indulgence awaits you this November at Mandarin Oriental, Macau! For incredible ocean and lake views to award-wining dining selections, experience the utmost in personalized service when staying at this spot with some of the best views of Macau. This staycation package includes accommodation in a deluxe room, a MOP $100 cash voucher from The Mandarin Cake Shop to enjoy their freshly baked delicacies, plus a 90-minute "endless dim sum" lunch at Vida Rica Restaurant–worth MOP $820–for two persons.
This fantastic package also includes a 25% discount at Lobby Lounge, Vida Rica Restaurant and Bar–including in-room dining and food served at the pool deck–25% discount for spa treatments at The Spa and complimentary access to their infinity swimming pool deck and fitness center.
When: Throughout November, 2020
For the dim sum lunch, choose between 12:00pm to 1:30pm or 2:00pm to 3:30pm
Where: Mandarin Oriental, Macau, 945 Avenida Dr. Sun Yat Sen, NAPE, Macau
How much: From MOP $1,488 per room
*A surcharge of MOP $200 for lake view room, MOP $600 for waterfront suite, MOP $800 for panorama suite, and MOP $1,000 for the deluxe suite. Price is subject to 10% service charge and 5% government tourism tax. Exclusively for Macau residents only (Macau ID and Blue Card holders)
For more information and reservations, call +853 8805 8822, send an email to [email protected] or click here
Tags