Who said March is boring? Chinese New Year has passed and Easter is next month, but there are lots of exhibitions, shows and dining experiences to try out! Read on and find what Jabbawockeez is all about, where to buy The Roadhouse Comedy Show tickets, or why is Madame Ching's cuisine so famous.
(See featured image above)
Celebrating its legacy of artistry and entertainment, MGM is proud to bring Macau locals and tourists a show like no other. MGM Cotai is bringing world famous hip-hop dance crew Jabbawockeez to have their first ever Macau residency show from March 2–31! Rising from humble beginnings, Jabbawockeez gained popularity after winning the first season of America's Best Dance Crew and they've been on the up and up since! Billed as one of the world's most influential dance crews, the Jabbawockeez will mesmerize and entertain audiences with their energetic mix of various contemporary choreography to deliver a show that's sure to blow your socks off at MGM Theater in Cotai.
MGM Macau is bringing the Jabbawockeez all the way from their current residency at MGM Grand Las Vegas! Working and performing with the likes of Bruno Mars, Taylor Swift, Pharrell, Black Eyed Peas, Tiësto and more, they are best known for their signature plain white masks and synchronized dancing. The Jabbawockeez wear masks to break through the barriers of race, gender and age believing that dance is a universal language. Jabbawockeez – true to yourself, will give the audience an up-close and personal performance with MGM Theater's state-of-the-art audio, visual and lighting technology.
When: March 2–31, 2019
Wednesday–Friday – 8:00pm
Saturdays – 6:00pm and 8:30pm
Sundays – 4:00pm and 6:30pm
Where: MGM Theatre, MGM Cotai, Avenida da Nave Desportiva, Cotai
How much: MOP $388, $488, $588, $988
Tickets can be bought here
For more information, call +853 8802 3833 or email [email protected]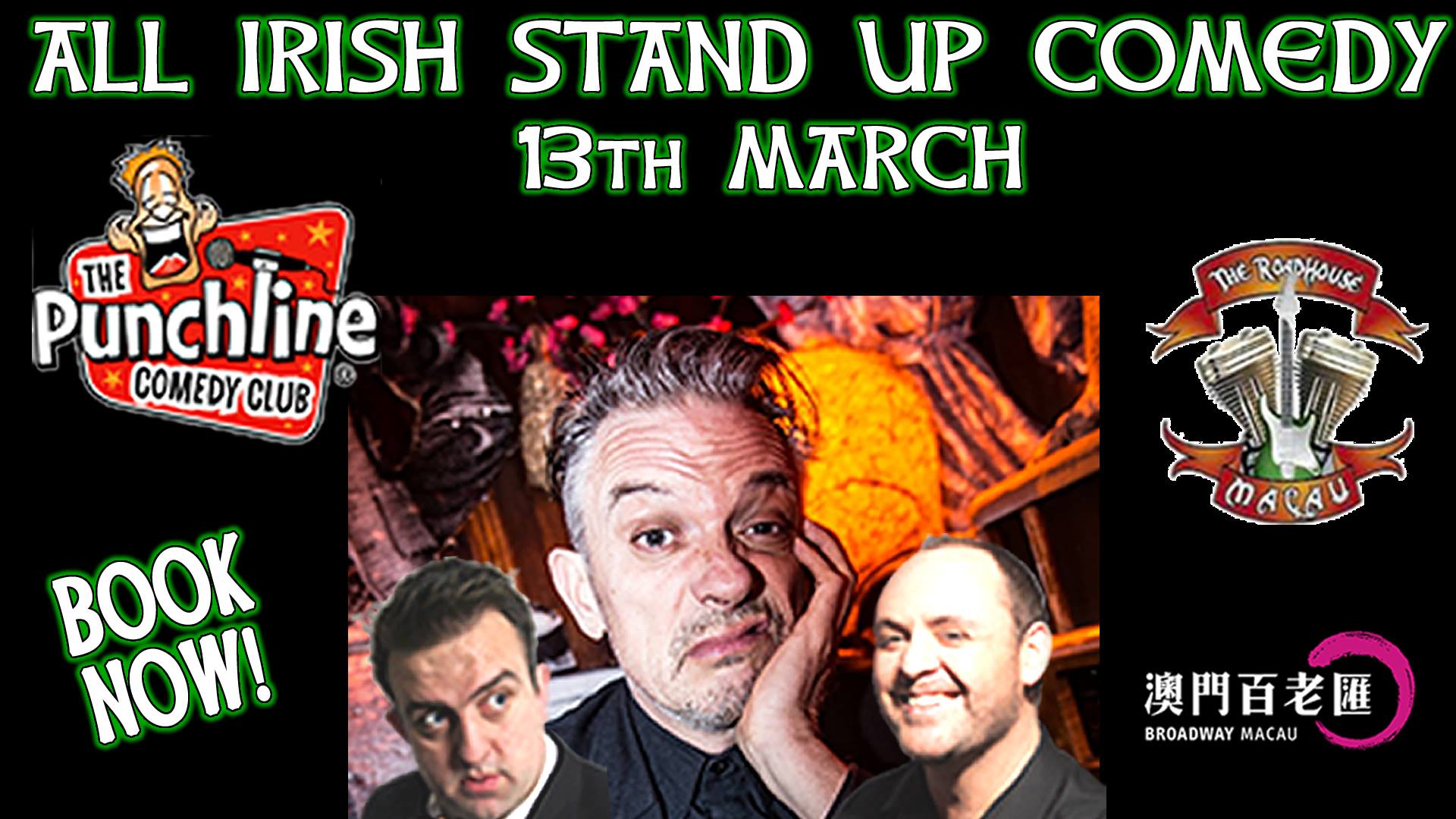 What a way to kick off St. Patrick's Day celebrations! If you enjoy a hearty guffaw and stand up comedy, you're in for a treat! The Punchline Comedy Club in Hong Kong has partnered up with The Roadhouse Macau to bring you the finest line up of Irish comedy artists. The funny men will be performing live for one night only at The Roadhouse Macau! Book your tickets now and don't miss this rare opportunity in Macau to enjoy some amazing stand up comedy, Irish style. What better way to get ready for St. Paddy's Day!
When: March 13, 2019
Doors open at 6:30pm for dinner and pre-drinks
The show starts at 8:00pm
Where: The Roadhouse Macau, E-G016-G019 Broadway Food Street, Broadway Macau, Avenida Marginal Flor De Lotus, Cotai
How much: MOP $290 including two drinks
Tickets available here from now on or by reservations directly at the bar
For more information, check the event's Facebook page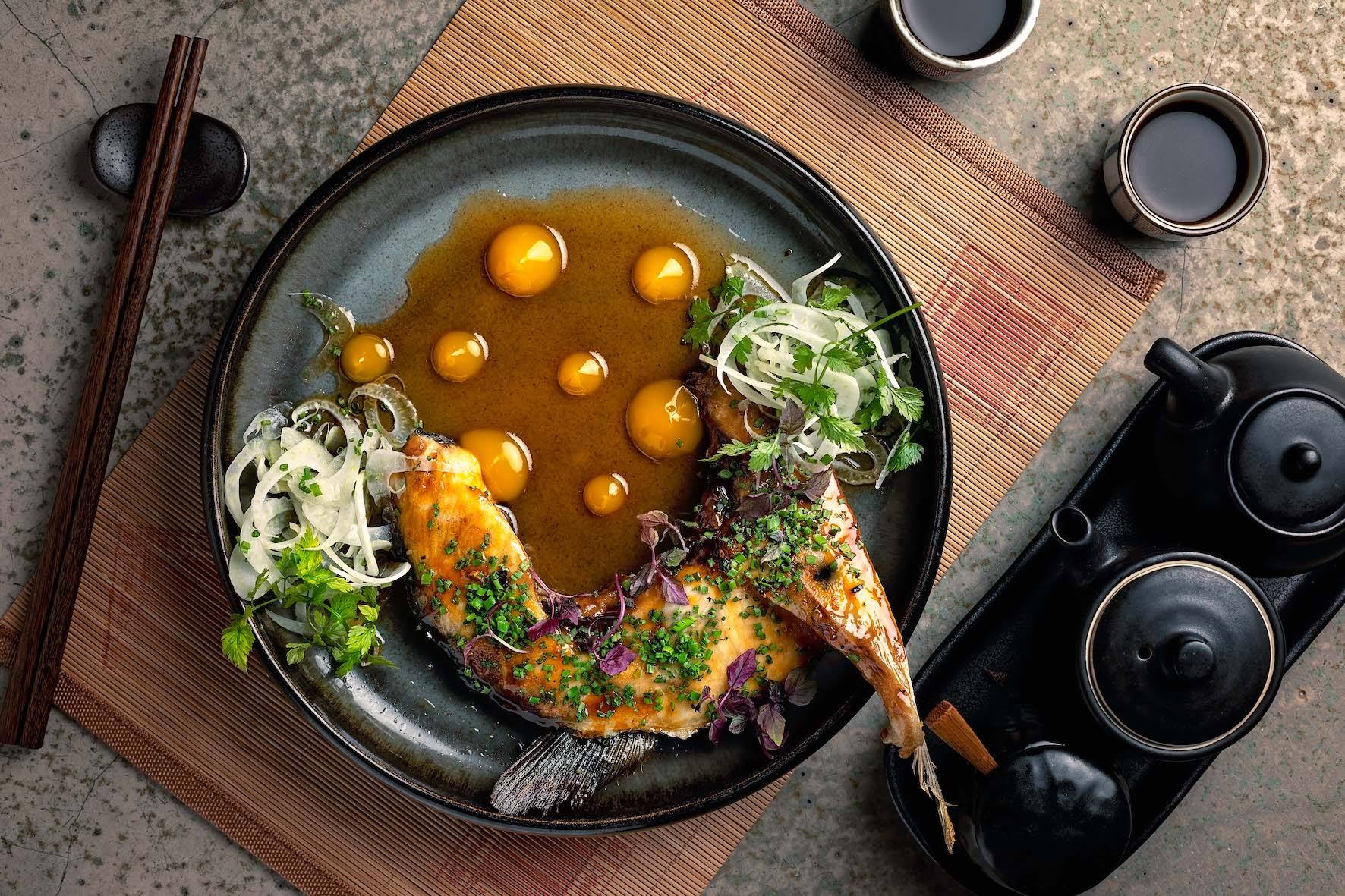 Madame Ching is a modern Chinese restaurant that embodies the exotic travels and adventurous spirit of its namesake. Influences of the formidable pirate's journey around the China Sea steer the menu, with dishes that are familiar at first glance reimagined to give a surprising twist. Sample these delights at Vida Rica Restaurant as the culinary team teases your palate with dishes with interesting variations by Madame Ching.
When: Saturday, 7:30pm, March 9, 2019
Where: Pop-Up Room, Vida Rica Restaurant, Mandarin Oriental, Macau, 945 Avenida Dr. Sun Yat Sen, Nape, Macau
How much: MOP $688 per person
For reservations, call +853 8805 8918 or send an email to [email protected]
For more information, check out their Facebook event page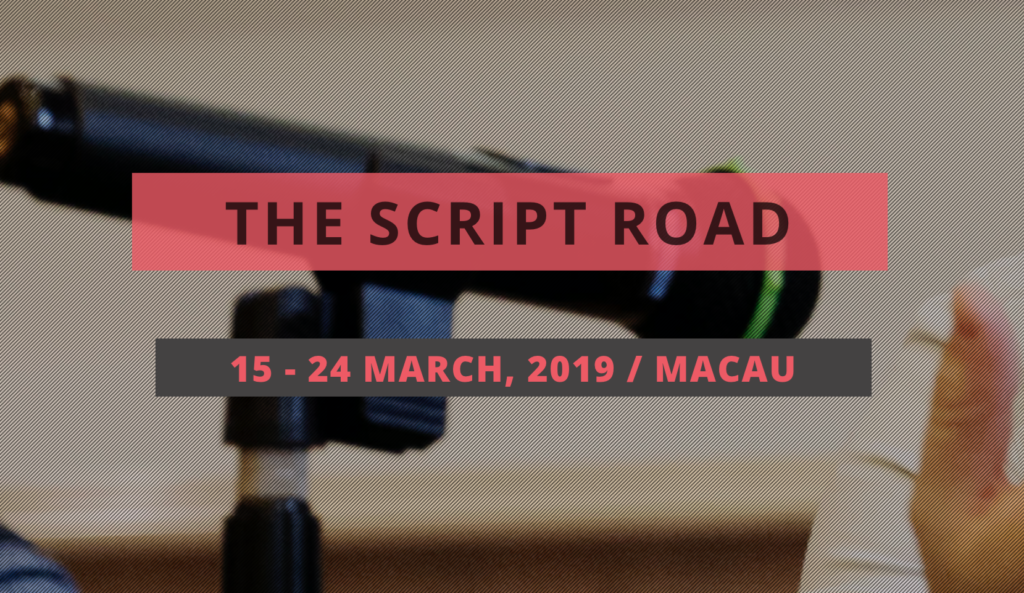 The next edition of The Script Road: Macau Literary Festival will take place between March 15 and 24, at Naval Yard 1 and other spots around the city. Its first confirmed performer is Portuguese singer and composer, Salvador Sobral, with more to be announced! The Festival began as the first and largest gathering of literati from China and the Portuguese-Speaking Countries ever organised in the world.
In recent years, the Festival has gained popularity, becoming an international event that welcomes renowned writers, publishers, translators, journalists, musicians, filmmakers and visual artists from various geographies and nationalities. The 2016 edition of the Macau Literary Festival brought together authors of 12 nationalities, including US writer Adam Johnson, who won the Pulitzer Prize for his 2012 novel The Orphan Master's Son. In 2017, the Festival gathers more than 60 guests from over 20 regions and countries, among them two Man Booker Prize 2016 finalists, Madeleine Thien and Graeme Macrae Burnet.
When: March 15–24, 2019
Where: Macao Contemporary Art Center – Navy Yard No 1, Rua de S. Tiago da Barra, Macau and other venues across the city
How much: Free admission for workshops and conferences
Concerts and movie screenings have paid entrance TBA
For more information, go to their website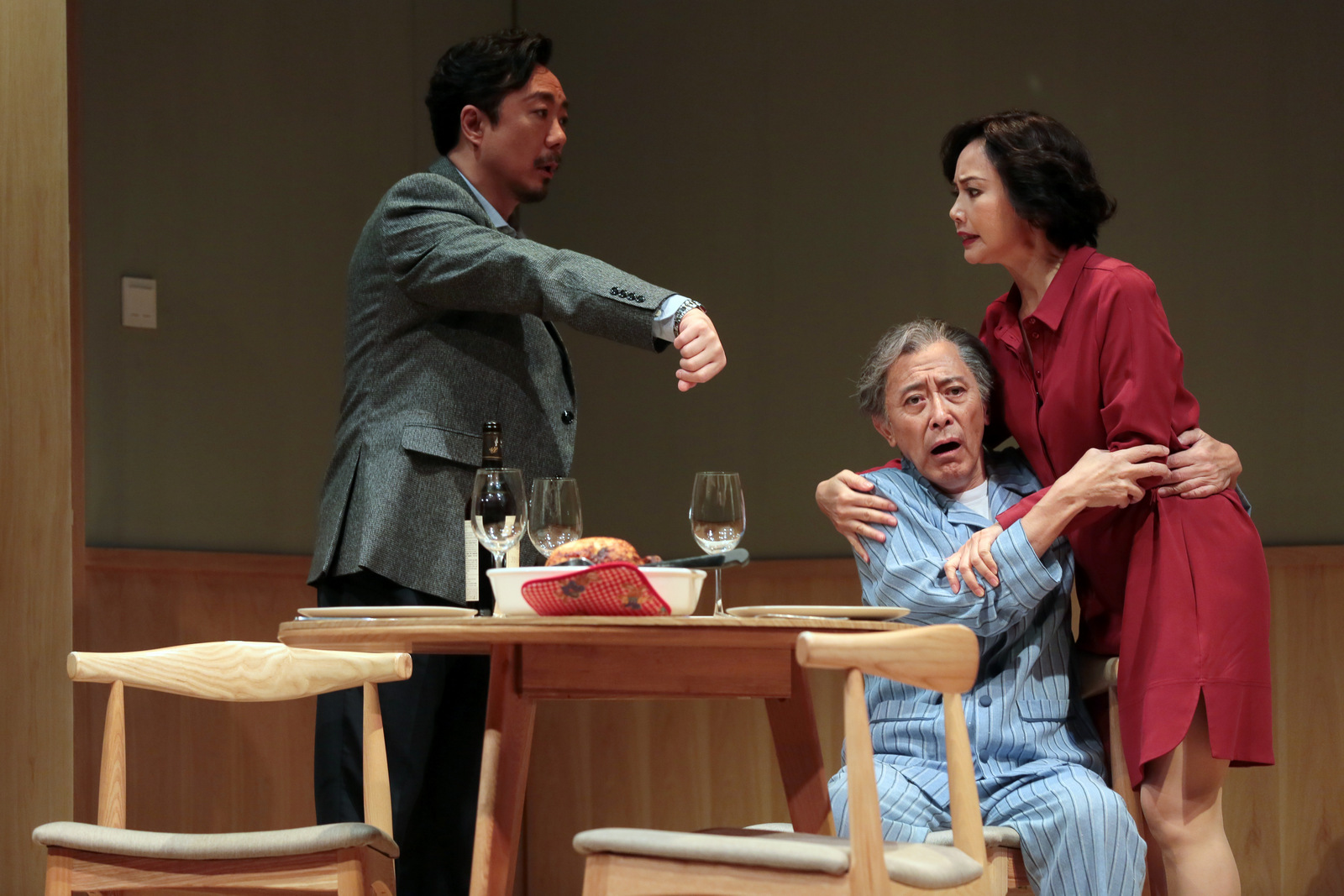 The Hong Kong Repertory Theatre brings us the touching and darkly humoured world of The Father, a play that has captivated the most celebrated international stages, from New York to London and Sydney, in top-notch theatrical productions performed by renowned companies. Penned by France's hottest literary talent and awarded playwright Florian Zeller, the play tells the poignant story of an 80-year old man who gradually loses touch with reality, afflicted by Alzheimer's disease. As he struggles hard for survival, his daughter Anne fights between familial duty and her new boyfriend's love.
Featuring the legendary artistic director Fredric Mao on the leading role, The Father's ambivalence confronts the audience with the emotional hues and inner turmoil stemming from an increasingly common condition in modern societies. Winner of the 2014 Molière Award for Best Play, The Father's accurate portrayal of dementia is conveyed through an intricately crafted and cleverly structured dialogue. A critically acclaimed production performed in Cantonese with English subtitles, brought to us by Hong Kong's top notch theatre company. A powerful contemporary tale that will make us all smile, cry and reflect on life as it is.
When: 3:00pm and 8:00pm, 26–28 March, 2019
Where: Small Auditorium, Macao Cultural Centre, Avenida Xian Xing Hai s/n, NAPE, Macau
How much: MOP $250 per person
For more information and ticketing, click here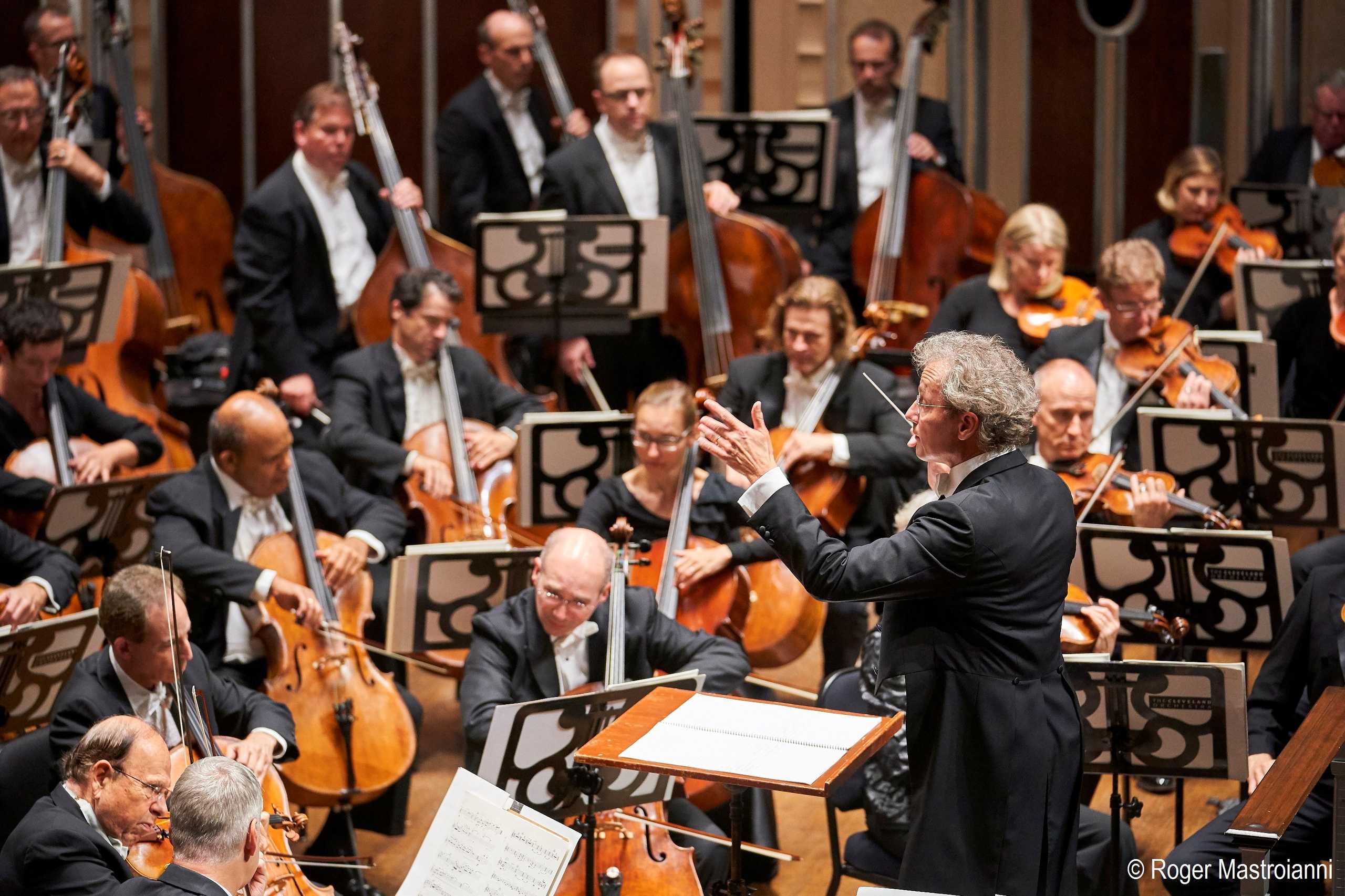 One of the most famous classical symphony orchestras in the United States, the Cleveland Orchestra with more than 100 years of history is famous for its extraordinary skills and elegant and diverse sounds. The orchestra will soon be headed by music director and famous Austrian Franz Welser-Möst. Bringing Beethoven's "Egmont" Overture and the Third Symphony Puluokefei Aliyev for performances in Macau, world-renowned Russian piano prince Daniil will be performing as well. Daniil Trifonov joined forces with the Cleveland Orchestra to present Beethoven's most popular Piano Concerto of the Emperor. Trifonov is the piano genius of today's classical music world. He was praised by the British "Times" as "the most modern pianist who looks at people."
The Cleveland Orchestra was founded in 1918. Since its inception, the group has served as its music director. There are countless internationally renowned conductors, and under their leadership, they have created unique styles and colors. Constantly in the world's major music festivals and famous concert halls debuted and captured the hearts of global music critics and fans. In addition to its brilliant musical tradition, the orchestra has also continuously innovated, planning new and innovative residency programs in North America and Europe, and is one of the most recorded orchestras in the world.
When: 8:00pm, Sunday, March 31, 2019
Where: Grand Auditorium, Macao Cultural Centre, Avenida Xian Xing Hai s/n, NAPE, Macau
How much: MOP $280–$880 per person
For more information and ticketing, click here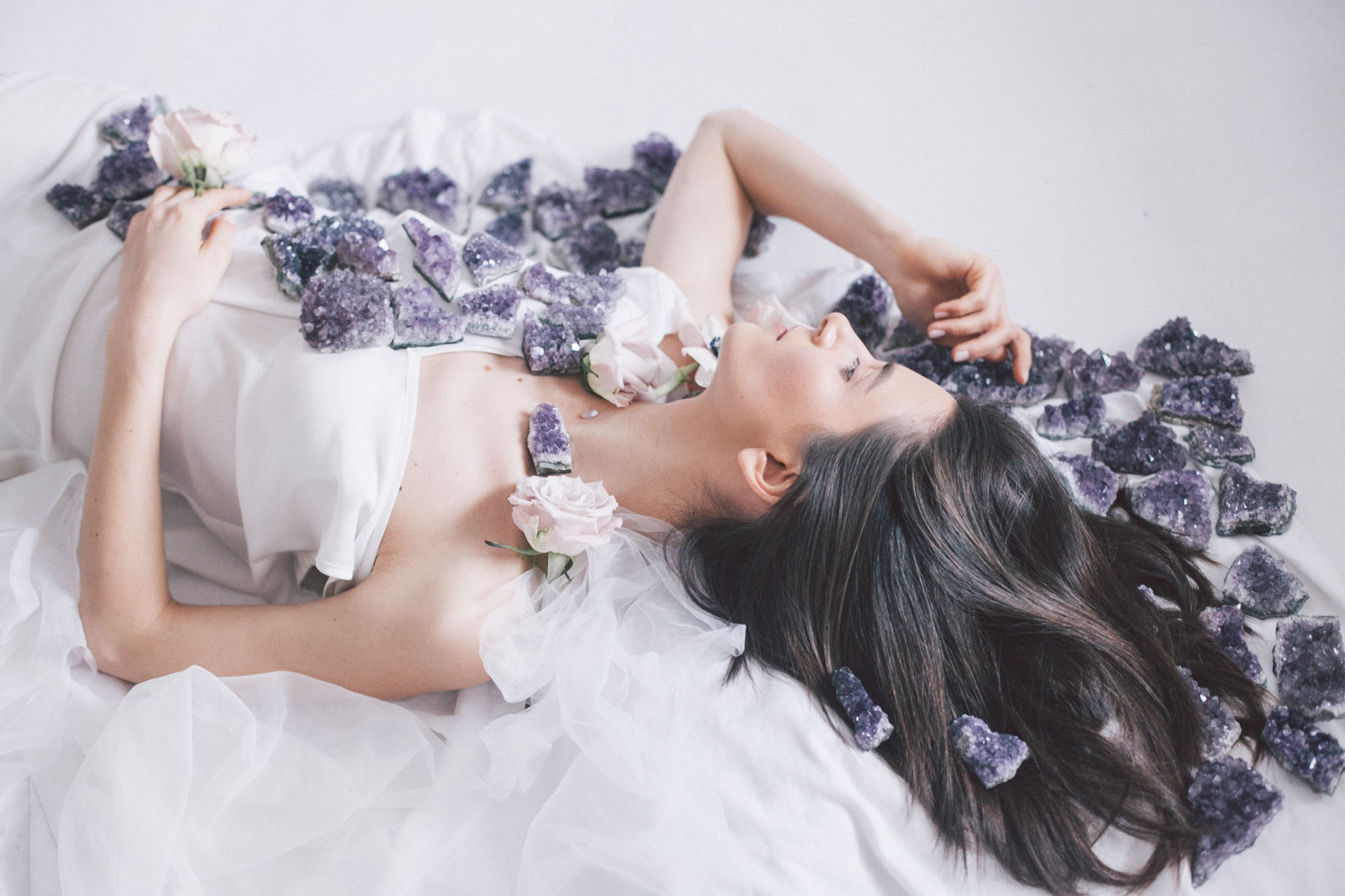 The Iridium Spa, at The St. Regis Macao is having a fantastic promotion until April, 2019. Refined Journey is an awesome spa package which includes a 60-minutes body mineral care, a 60-minutes signature massage or an Iridium Asian combination massage, and a complimentary Gemstone shower gel.
The Iridium Spa – the highest spa in all of Macau – is an inviting retreat with captivating views of the Cotai Strip. Featuring 10 suites inclusive of two couples' suites and a Thai treatment room, the chic, contemporary Iridium Spa is also the only spa in Macau to offer Gemstone therapy. You will also have access to their Wet Facilities at the Athletic Club and Swimming Pool on the treatment day, plus four hours self-parking complimentary.
When: March 1–April 30, 2019
Where: Iridium Spa, 38F, The St. Regis Macao, Estrada Do Istmo, Cotai
How much: 120-minutes treatment – MOP $1,880 per person
For more information and reservations, call +853 8113 4949 or send an email to [email protected]
---

You don't need to leave Macau to indulge in a decadent retreat. Grand Hyatt Macau is one of the city's most fabulous hotels and it's just on our doorstep! It offers an exceptional experience when it comes to accommodation, dining, and relaxation. Enjoy the stunning view of the Cotai skyline from your beautiful room with modern accents in a weekend escape.
The Grand Hyatt Macau is part of the City of Dreams urban resort where your options for entertainment, shopping, and other fantastic luxurious services are endless. There are amazing amenities in the hotel itself to explore such as the impressive pool, gym and remarkable treatments at their spa. Go on a culinary adventure at any of the award-winning restaurants at Grand Hyatt Macau taking your dining experience to another level.
With a total value of MOP $5,499, this is one amazing giveaway you don't want to miss. The prize is valid from March 1, 2019, to February 29, 2020. This giveaway ends on March 31, 2019, and the winner will be notified directly via email.
Tags