Hong Kong is considered the gateway to the Far East but it is definitely more than just a stopover. It has all the bustling, frenetic appeal of an urban, global city but its compact size makes it easy to navigate just like our very own Macau.
Travel to the other side of our sister SAR for a weekend getaway this March with our guide to places and events totally worth exploring.
ART BASEL 'TWENTY-FIVE MINUTES OLDER' BY HONG KONG ARTIST KINGSLEY NG
Kingsley Ng's 'Twenty-Five Minutes Older' will turn two of Hong Kong's iconic public trams into moving camera obscures, creating an altered reality and allowing passengers to experience Hong Kong in a new way – in reverse. Moving images of Hong Kong's city life will be accompanied by spoken extracts from Liu Yichang's popular novella 'Tête-bêche'. The project is free to the public and will be presented during the show.
When: March 20 – March 28, 2017
Where: Trams will run daily between Causeway Bay and Western Market, Sheung Wan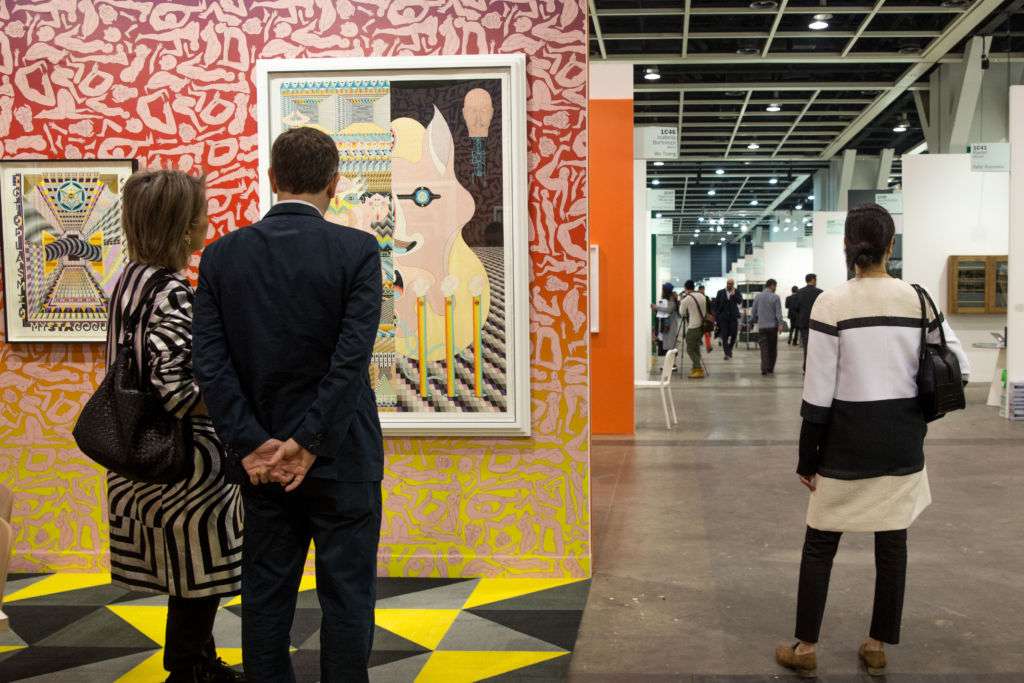 Art Basel is placing the Hong Kong show squarely in the center of Asia's international art scene – offering a premier platform for showing works from across the globe. Underlining its commitment to the region, half of the participating galleries once again have exhibition spaces in Asia and Asia-Pacific. The show provides an in-depth overview of the region's diversity through both historical material and cutting-edge works by established and emerging artists.
When: March 23 – 25, 2017
Where: Hong Kong Convention and Exhibition Centre

Celebrate wow-worthy women, learn about wine and try the best wines by women at Hong Kong's first Women of Wine (WoW) Festival. It's the chance to get inspired, celebrate, taste, discover, learn, meet and mingle, all in celebration of 2017 International Women's Day.
When: Friday, 10 March
Time: 5pm – 9pm
Where: HKGCC Chamber Theatre, 22/F United Centre, Admiralty
 OUR TOP PICKS FOR DINING OUT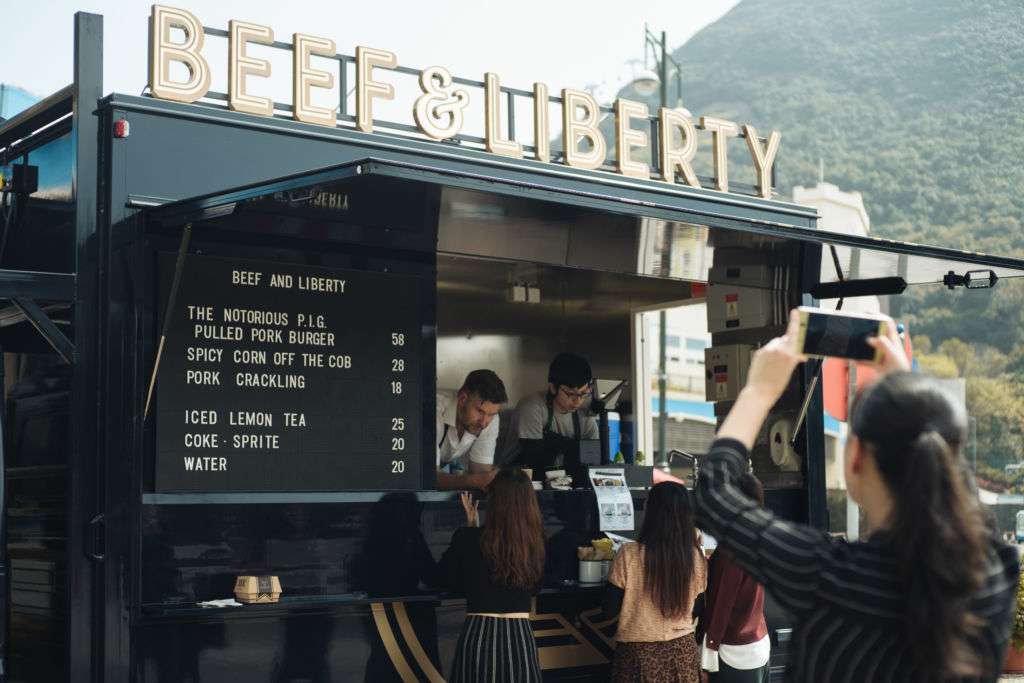 BEEF & LIBERTY
Beef & Liberty joins the Food Truck mania with a memorable dining experience for all kinds of discerning diners. Located at Ocean Park until March 19, enjoy mouth-watering burgers with the beautiful cool weather of the city. The exciting menu will vary from location to location as they hit more stops around Hong Kong throughout the year so stay tuned for more details.
If you fancy an intimate dining style, head to Beef & Liberty's biggest venue on the third floor of California Tower right in the heart of Lan Kwai Fong. The bright and beautiful space boasts an elegant atmosphere combined with Michelin-recommended hamburgers, live DJs and a stylish new cocktail bar.
Beef & Liberty 23 Wing Fung Street, Wan Chai, +852 2811 3009
3/F California Tower, 30-32 D'Aguilar Street, Central, Hong Kong, +852 2450 5778 G04
G/F, 23 Carmel Road Stanley Plaza, Stanley, Hong Kong, +852 256 32798
www.beef-liberty.com/hk, www.facebook.com/BeefandLibertyHK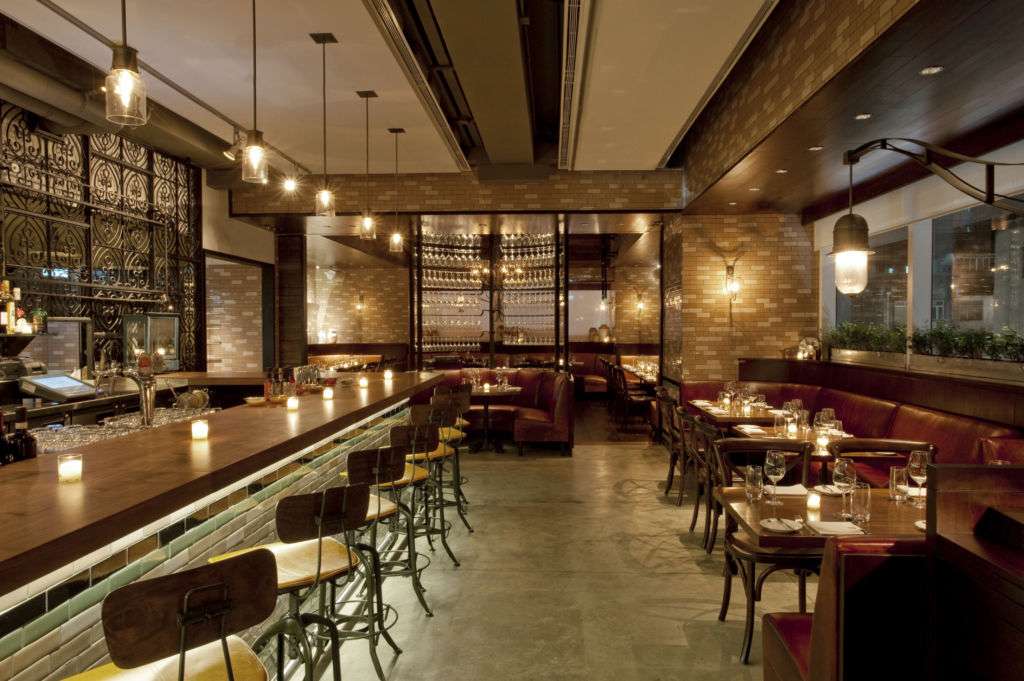 LILY & BLOOM
Lily & Bloom welcomes new Executive Chef Chris Grare as he presents a meticulously curated new menu. The contemporary American dining destination combines vintage and industrial elements contribute to imbibe the New York way of life. Walk in and feel the energy and warmth, the restaurant highlights traditional American favorites with a flair of European touch. It is open for lunch, dinner, late-night eats, and weekend brunch.
RESTAURANT REVIEW
Unless you are a regular at Lily and Bloom, one could be mistaken in thinking it's just a bar- at least that is what it's been primarily known for in the past. With a reputation for great cocktails, Chef Chris Grare takes over the kitchen reins with an outstanding menu which has been the buzz of the town.
The new menu is easy to understand and has so much to choose from. It is separated into three sections which make it easy to read but not easier to choose from! We enjoyed a lot of the dishes but our favorites included; the Lentil Crusted lobster with celery root purée curry from the small dishes and the Steak tartare from the medium sized dishes! With incredibly generous portions, the horseradish Creme was a very tasty addition to our palates. The Fois gois terrine was delicious but the standout course was from the Large dishes- the Steamed Grouper with sautéed water spinach and tempura prawns in a lemongrass broth. If you like seafood, fish or just food in general- then you must try this. The delicate presentation was truly impressive. The Deboned French spring chicken was packed with flavor and a shout out to the homemade bread and butter- quality from beginning to end.
Delve into their divine dessert offering – their giant chocolate chip cookie is what sugar dreams are made of. We dare you to finish it! Lily and Bloom has the charming ambiance that's ideal for date nights or gathering with families and friends. It also has a great weekday set menu. There really isn't any reason not to give it a try!
Lily & Bloom 5 – 6F, LKF Tower, 33 Wyndham Street, Central, Hong Kong, +852 2810 6166
www.buzzconcepts.com, www.facebook.com/LilyandBloom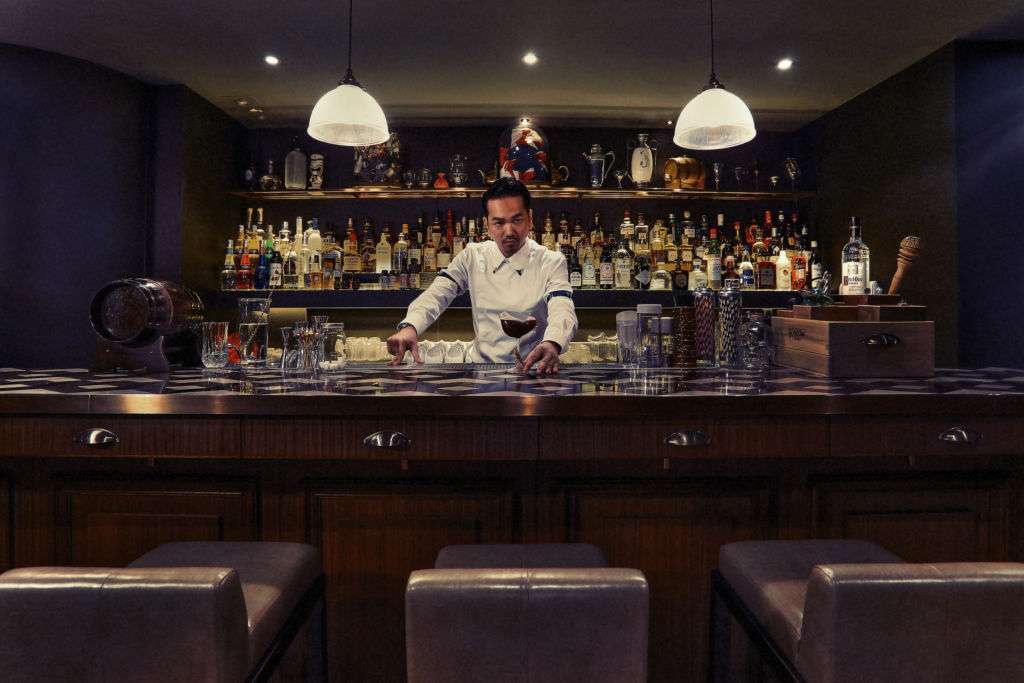 THE ENVOY
The Envoy is one of the best bars in Asia. Nestled at the Pottinger Hong Kong, the beautiful boutique hotel is located in the heart of Central. With an indoor and outdoor area to choose from, the Envoy's warm ambiance is a hideaway from the fast-paced city life. Try their incredible cocktail selection that infuses tea and spices. The Afternoon Tea menu boasts authentic Southeast Asian touches along with the Executive lunch menu and more.
The Envoy 3/F, The Pottinger Hong Kong, 74 Queen's Road Central, Central, Hong Kong, +852 2169 3311
www.theenvoy.hk, www.facebook.com/theenvoyhk
Tags