As Beef & Liberty heads to Mandarin Oriental's Vida Rica bar and restaurants this August, there's an air of anticipation for foodies in Macau—Executive Chef Uwe Opocensky proudly introduces his famous hamburgers that have already conquered the dining scene in Hong Kong and Shanghai.
Take your pick of Beef & Liberty's mouth-watering hamburgers specially made with hormone-free grass-fed reared in the heart of highlands within the Cairngorms National Park in Scotland. Embark on a burger adventure and try something different on each visit to the chef's table pop-up room in the Vida Rica restaurant, then continue the evening and head to the Vida Rica bar for some light bites and post dinner cocktails.
Prepare for a lively and interactive dining experience with Chef Uwe as he whips up a storm in Macau for only six days. Don't miss out on the opportunity to try these gourmet bites from Beef & Liberty.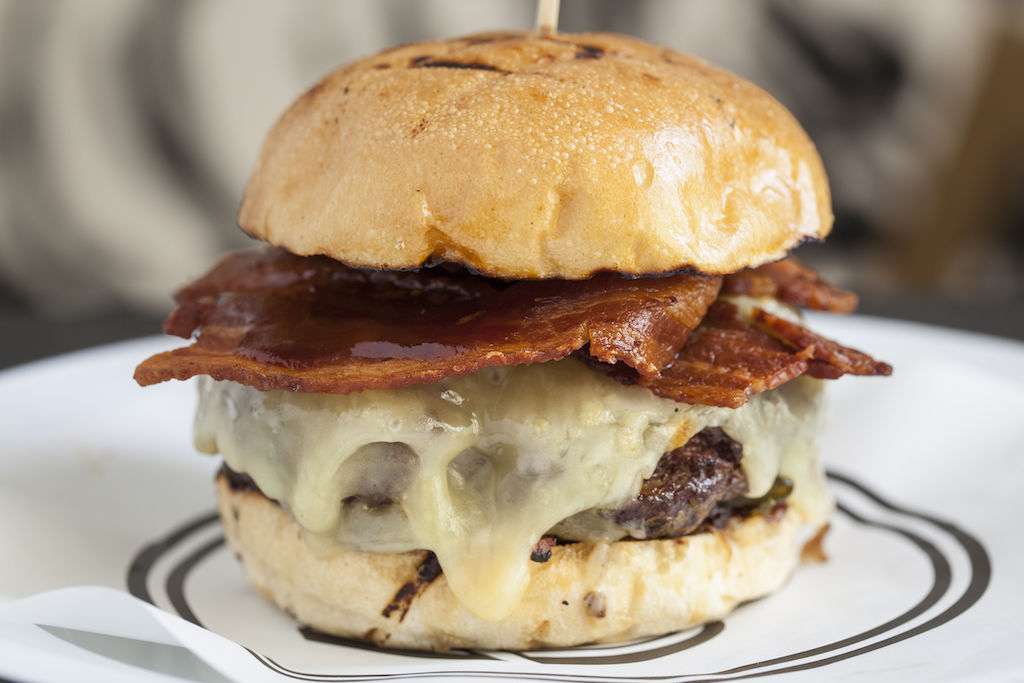 Bacon Cheese Burger
Beef & Liberty's best selling burger, the "Bacon Cheese Burger", is one not to be missed and it's no wonder why. A juicy beef patty layered with raclette cheese, Wicks Manor English bacon, and caramelized onions all make for a classic indulgence. The patty is cooked medium pink and retains the delicious flavors you would expect. This is not just "another cheeseburger" and we challenge you to find a better one.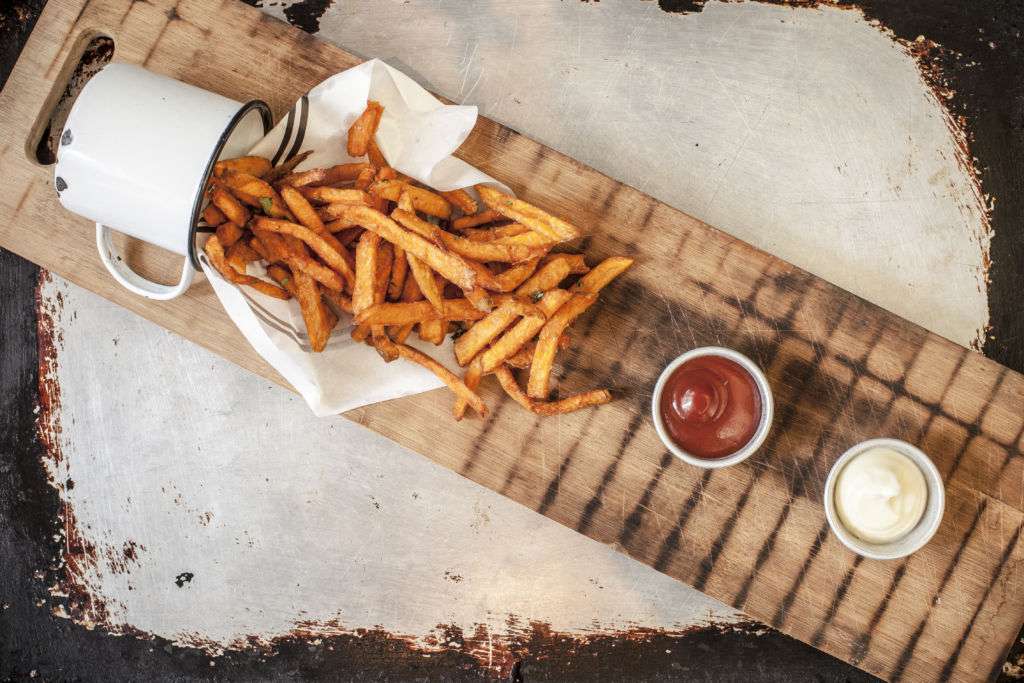 Liberty Fries
Beef and Liberty's signature fries are made from private reserve russet potatoes served with the house secret sauce. Liberty fries are always on point and seasoned just right.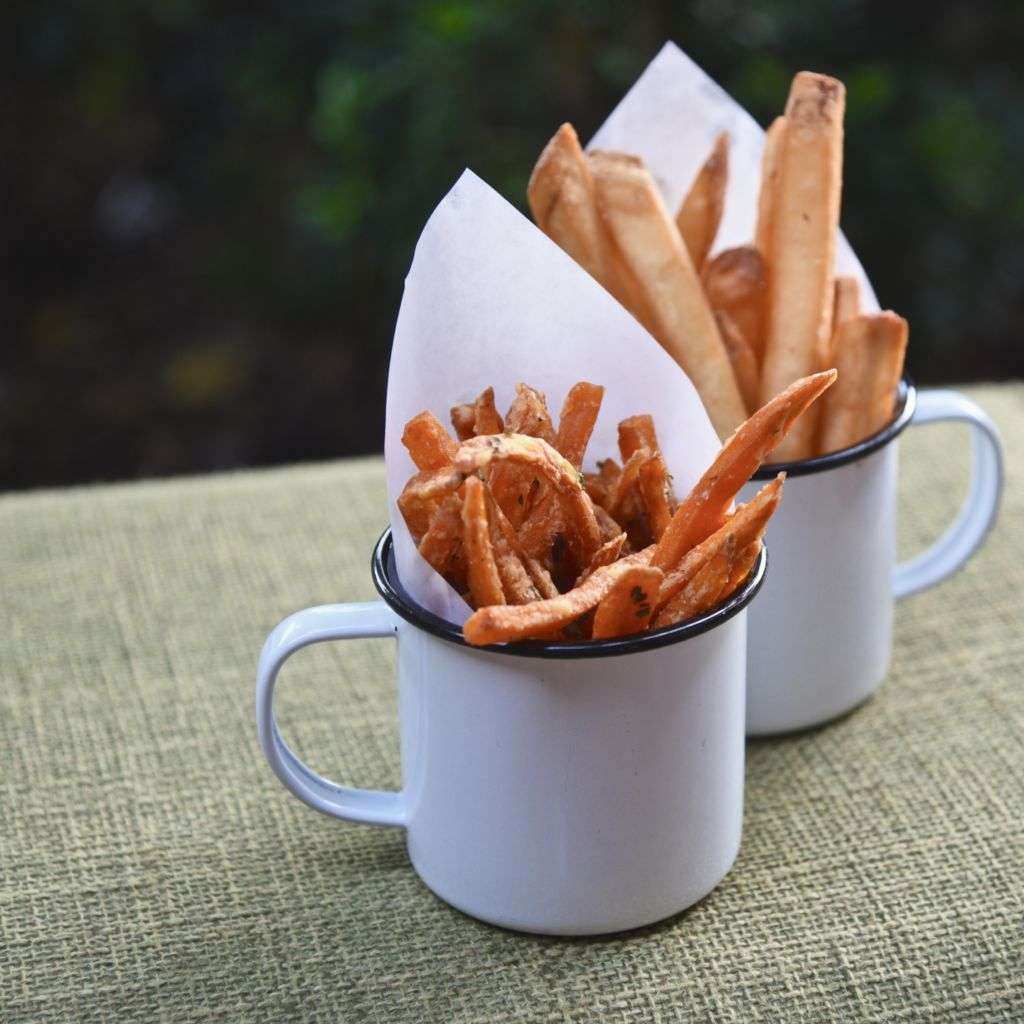 Sweet Potato Fries
To most serious burger eaters the true side dish is the french fry but for us at Macau Lifestyle, the sweet potato fry is king. It's often hard to get the right texture and flavor with sweet potato fries but Beef & Liberty's are just the right mix. Chef Uwe's are made with U.S. sweet potatoes and mixed herbs served with the house secret sauce. Whats not to love? Did you know that sweet potatoes are a non-starchy carb and contain more vitamin C than regular potatoes? Guilt free snacking never tasted so good!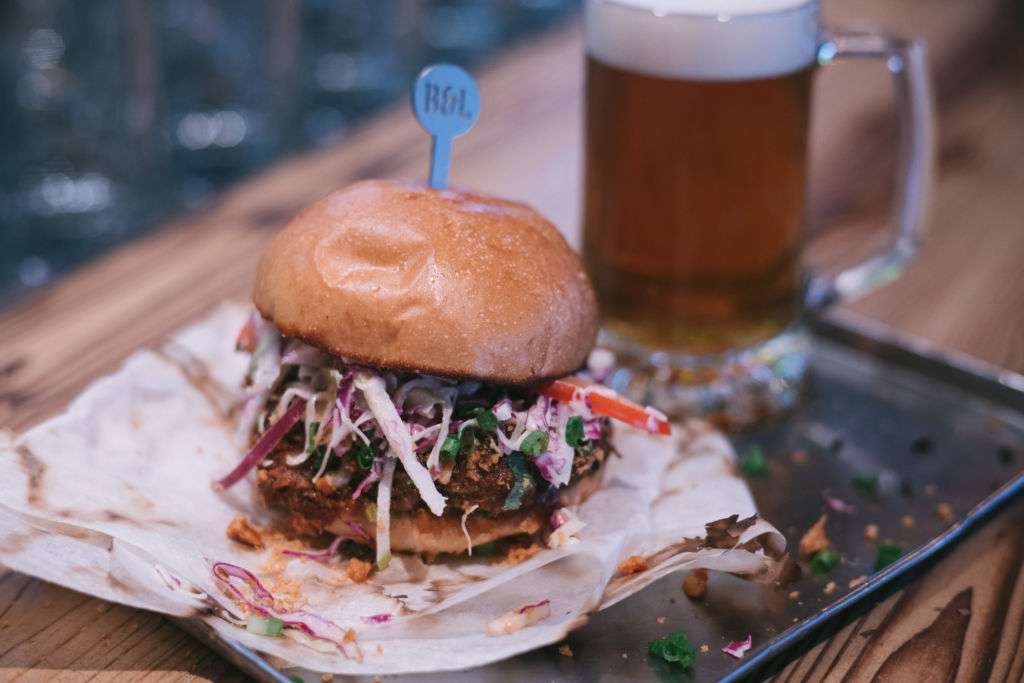 The Notorious P.I.G Burger
When you name a burger after a rapper, it better deliver. The Notorious P.I.G burger is everything a pulled pork burger should be. Served on a bun with Wicks Manor English slow braised BBQ pork, crackling, green apple slaw, and spring onion—just the right combination. The crackling and green apple slaw add a crunchy bite to the soft juicy pork layered on the bun. Your hands might get a bit messy eating this one but we're sure you won't mind.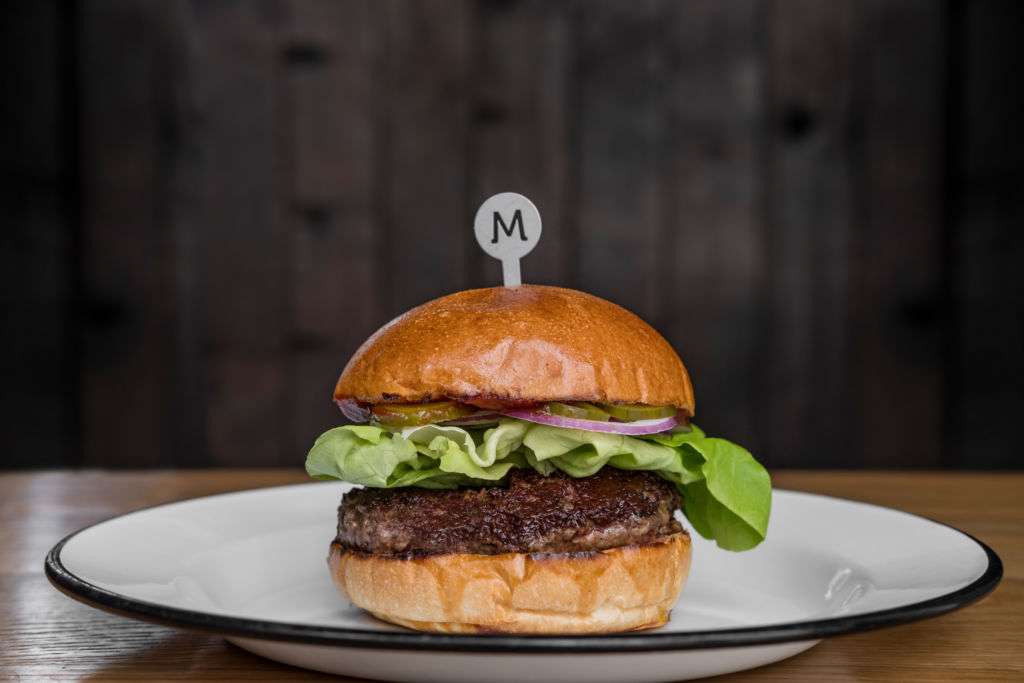 Signature Beef & Liberty Burger
Their signature burger is made from delicious beef, butter lettuce, Tiptree ketchup, red onions and house pickles served on the perfect bun. There are so many ways to mess up a simple burger and they never do.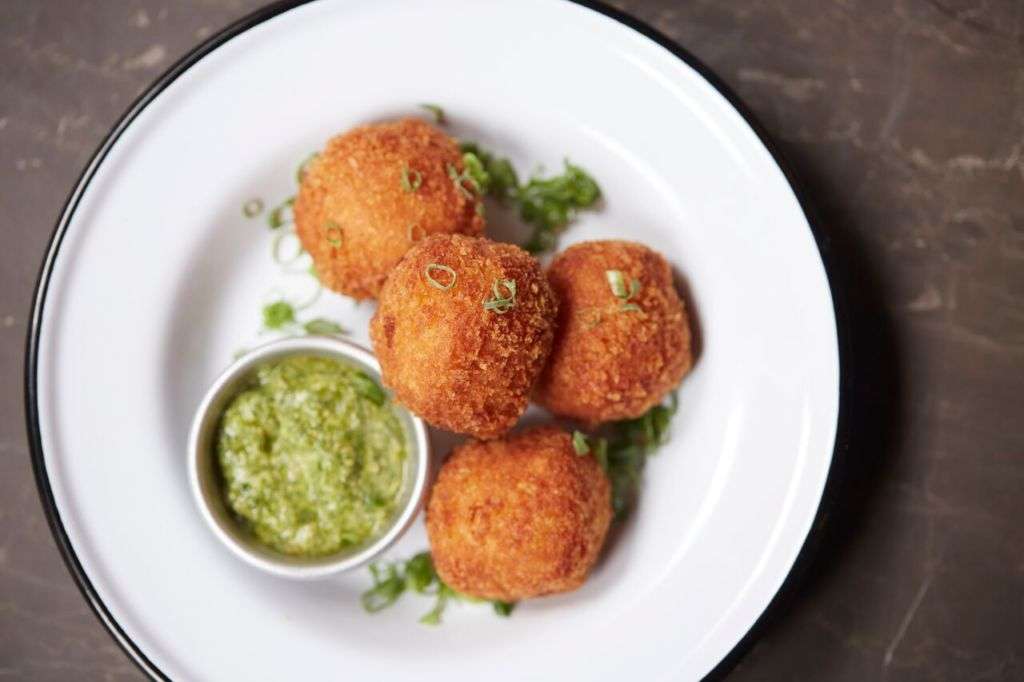 Mac N' Cheese Bites
If you love macaroni and cheese you will love these—crispy on the outside but soft, creamy and cheesy on the inside. Made with Elbow pasta, Isle of Mull cheddar, parmesan, then breaded, fried, and served with rocket pesto on the side. We can't get enough of these and they are great to share as a starter or snack at the bar.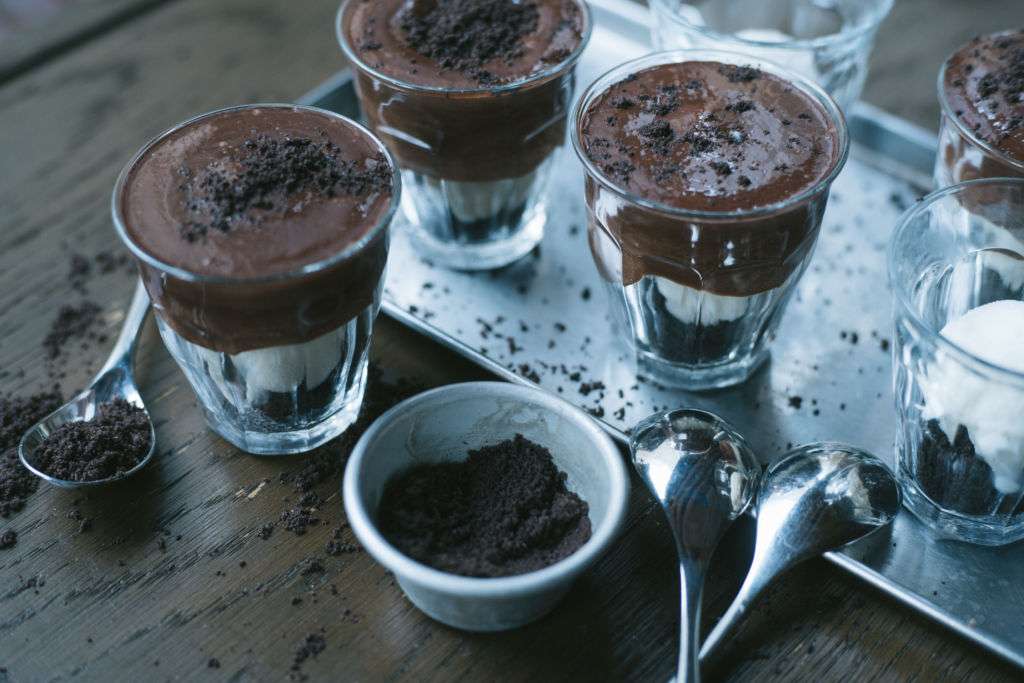 Oreo Shots 
No meal is complete without dessert and Beef and Liberty's Oreo shots are what dessert dreams are made of. Oreo crumbles, chocolate espuma, vanilla ice cream oreo and dark chocolate with lashings of thick cream—we just died and went to oreo heaven. For serious dessert eaters only, amateurs need not apply.
BEEF & LIBERTY HEADS TO MANDARIN ORIENTAL
When: 6:00pm-10:00pm, August 8, 9, 10 and August 17, 18, 19, 2017
Where: Vida Rica Restaurant & Bar, Mandarin Oriental Macau, 945 Avenida Dr. Sun Yat Sen, NAPE, Macau
For more details, contact +853 8805 8918, www.mandarinoriental.com, www.beef-liberty.com/hk, www.facebook.com/BeefandLibertyHK
Tags