This is a full weekend when it comes to events all over Macau, but also Hong Kong. Here, there are several gastronomic rides worth taking, like The Taste of Mirazur, a Walk Through Provence, or Asia's 50 Best Restaurants. There is also a theatrical performance and a classical music concert. In Hong Kong, art has taken over this month and catch the KAWS installation before it's gone! Read on and find events to check out this weekend and go on an adventure!
(See featured image above)
MGM is inviting Chef Mauro Colagreco to present the tasting menu of his three star Michelin restaurant, Mirazur, all the way from France to Macau. Without the hassle of travelling and long reservation waiting list at the top three of The World's Best 50 Restaurants, all gourmands can enjoy this finest dining experience with exquisite French flavors and Mediterranean essence, for three days only between March 27 and 29 at Grill 58 in MGM Cotai.
Chef Colagreco, who is also the celebrity consultant chef of Grill 58, MGM Cotai, received the 3-star Michelin nod from the latest Michelin Guide France 2019 for his acclaimed restaurant, Mirazur, in Menton of Southern France. Notable for dishes made with high-quality fresh ingredients, as well as the Mediterranean inspired cuisine, Chef Colagreco started his career in 2001 in France and worked with several Michelin chefs, including Bernard Loiseau, Alain Passard and Alain Ducasse, prior to the opening of Mirazur. The restaurant has been shortlisted in The World's Best 50 Restaurants for years and climbed all the way up to third place in 2018.
When: Wednesday–Friday, March 27–29, 2019
Where: Grill 58, MGM Cotai, Avenida da Nave Desportiva, Cotai
How much: 6-course special menu – MOP $1,388 per person (with wine pairing at MOP $1,888)
For reservation and enquiry, call +853 8806 2318 or check the event's Facebook page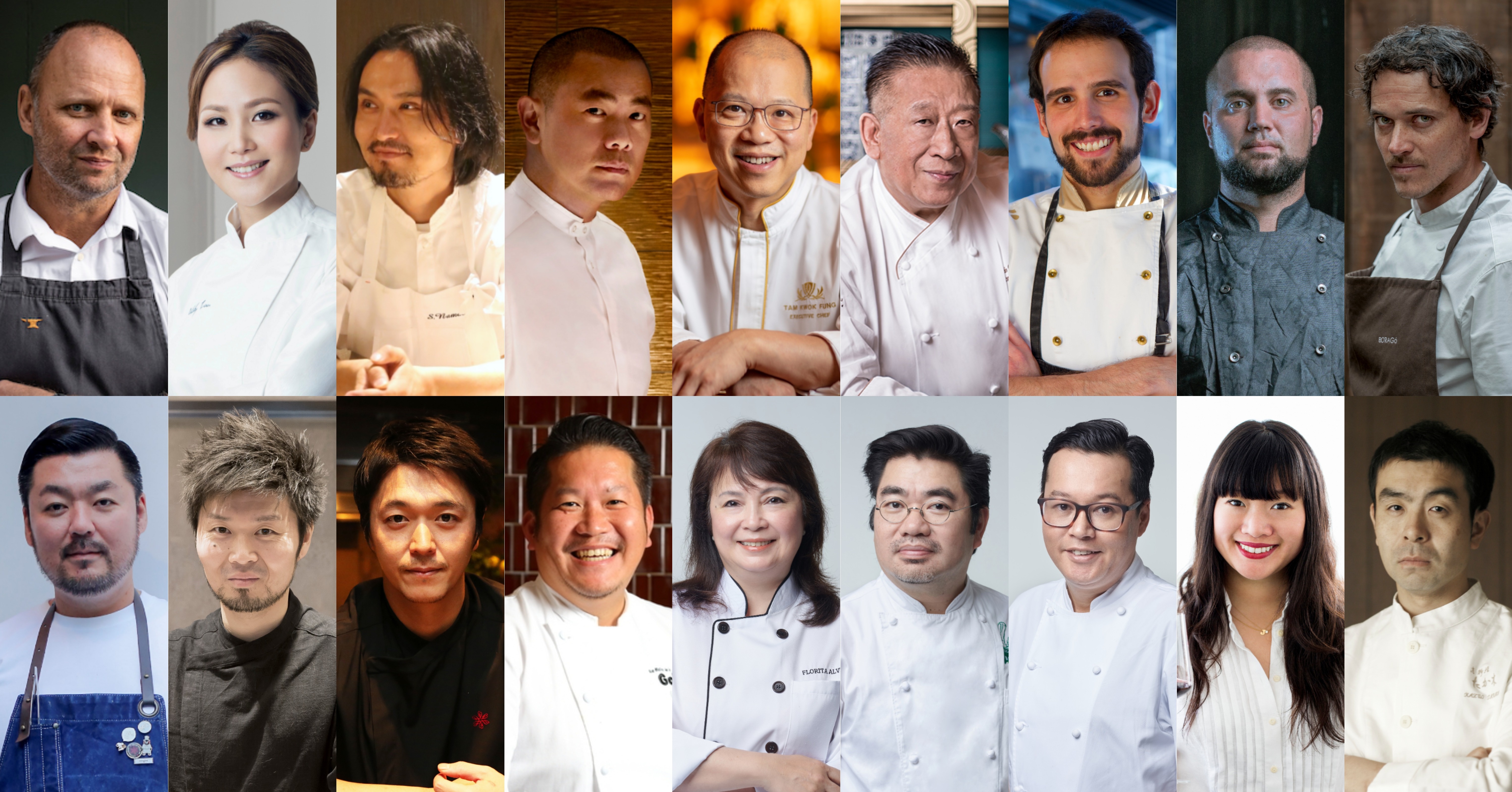 Macau once again plays host as the destination for Asia's 50 Best Restaurants Awards 2019, solidifying the city's reputation as Asia's leading dining destination. Wynn Macau and Wynn Palace Cotai, renowned for providing exceptional dining and outstanding service, has also once again been chosen as the official venue partner by Asia's 50 Best Restaurants Awards 2019 in this highly anticipated event for the Asian culinary industry.
Wynn will also be hosting its very own Wynn Chefs Dining Series, where a team of experienced Wynn chefs will be on stage for seven consecutive days. Additionally, Wynn will once again play host to the "Wynn Guest Chef Dining Series" featuring an impressive line-up of famous chefs from all over the world who will showcase the best of Asia's culinary scene and further the exchange between Macau and the international culinary industry. In a tribute to Macau's rich culinary heritage, three talented Macanese chefs–Anthony Sousa Tam of ROOT, Florita Alves of La Famiglia and Raymond Vong of Henri's Galley–will team up to present an extraordinary feast featuring local Macau delicacies paired with wine selected by Master of Wine, Jennifer Docherty. Together, they hope to present the true traditions and flavors of Macanese cuisine to the world.
When: March 23–29, 2019
Where: Several restaurants in Wynn Palace Cotai and Wynn Macau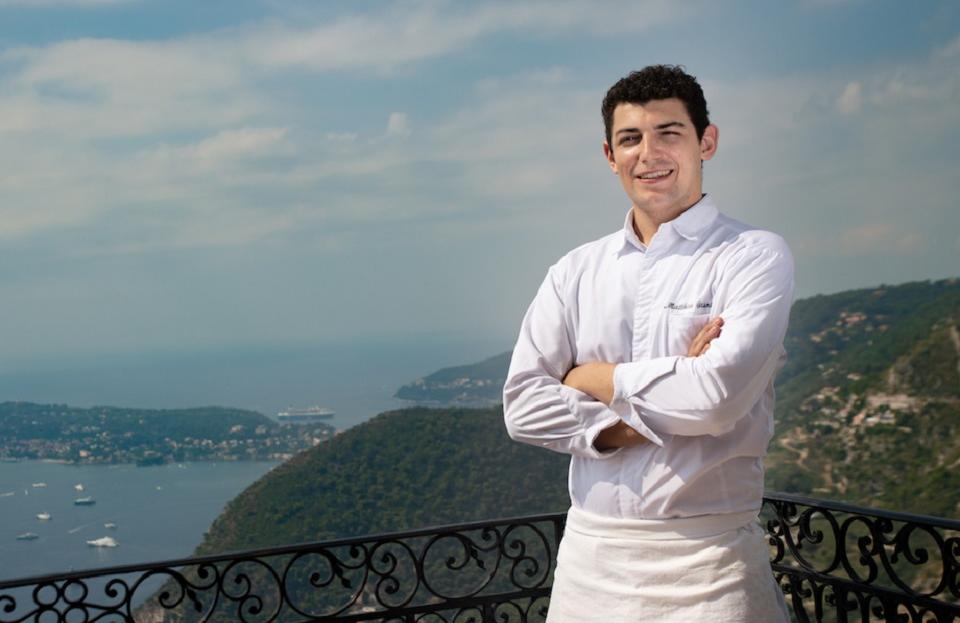 Young French chef Matthieu Gasnier is bringing his brand of flavor-packed Mediterranean cuisine to Café de Paris Monte-Carlo from March 27 to 29. Having honed his craft under the tutelage of Michelin-starred chefs such as Dimitri Droisneau and the Raimbault brothers, Chef Gasnier matured into a confident chef with a unique style.
At just 31, he took over the kitchen of Château Eza in France. His years working in sunny Provence have had a huge influence on his cooking, which comes through in his deft use of herbs, keen eye for local produce and flair for bold flavors. You are invited to go on a culinary tour of Provence through the set lunch and dinner menus Chef Gasnier has specially designed for food lovers in Macau.
When: 11:00am–11:00pm, March 27–29, 2019
Where: Café de Paris Monte-Carlo, G/F, G003, Galaxy Macau, Estrada da Baía da Nossa Senhora da Esperança, Cotai
How much: 4-course lunch or dinner – MOP $428
6-course dinner – MOP $538
For bookings and more information, call +853 8883 2221 or visit the event's website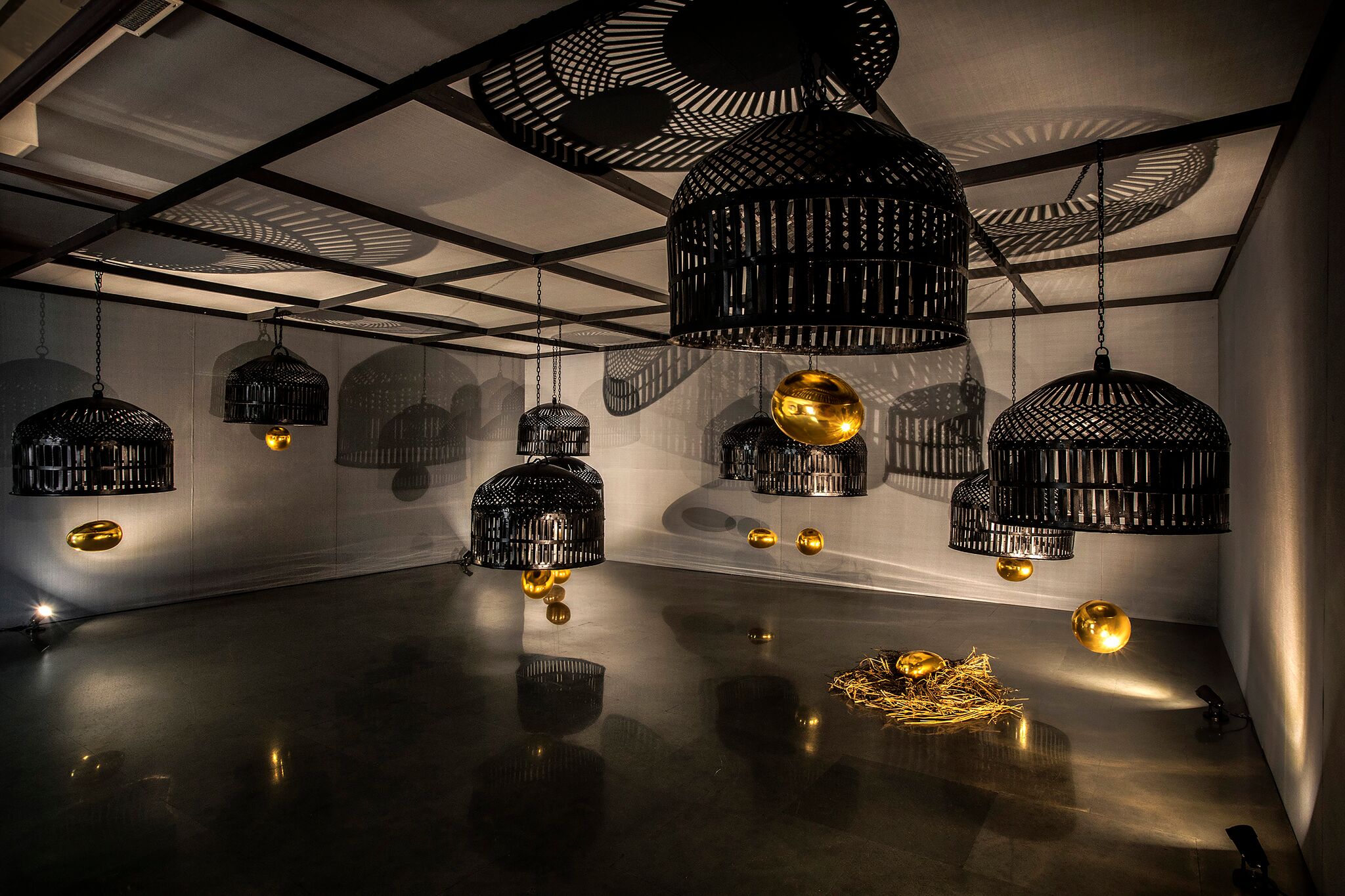 Art Basel 2019 will take place between March 27 and 31, and will be open to public during the last three days. From 36 countries and territories across Asia, Europe, North and South America, the Middle East and Africa, the exhibitors will present modern and contemporary works of the highest quality by emerging and established artists. The main sector of the show features 196 of the world's leading galleries presenting the highest quality of painting, sculpture, drawings, installation, photography, video and digital works. Insights section features presentations by one or two artists with exceptional historical materials and strong thematic exhibitions by 21 galleries.This unique sector illustrates Asian art history by presenting works of important artists from Asia and the Asia-Pacific region. Focused on solo shows by emerging artists, Discoveries section this year will feature 25 galleries, such as Sabrina Amrani presenting South Korean artist Jong Oh and Indian gallery Jhaveri Contemporary showcasing new work by Lubna Chowdhary.
Once again, Hong Kong will be strongly represented at the fair, with 25 galleries having exhibition spaces in the city. While galleries from Australia, India, Japan, Korea, mainland China and Taiwan will continue to have strong presence at the show, this year's edition will also feature great presentations by galleries from Southeast Asia, including Richard Koh Fine Art with spaces in Malaysia and Thailand as a first-time participant presenting 'Your Past is My Future' by Thai artist Natee Utarit; Nova Contemporary showing a new series of works by Burmese artist Moe Satt; and the Indonesian gallery ROH Projects presenting their program in the Galleries sector.
When: March 27–31, 2019 (including preview)
Public days – Friday–Sunday, March 29–31, 2019
Friday and Saturday – 1:00pm–8:00pm
Sunday – 11:00am–6:00pm
Where: Hong Kong Convention and Exhibition Centre, 1 Harbour Road Wan Chai Hong Kong
How much: Vernissage · 5:00pm–9:00pm, March 28, 2019 – HKD $850/$950
Single Day Ticket – Friday (March 29, 2019) – HKD $300–375; Saturday or Sunday (March 30 or 31) – HKD $400–475
Half Day Ticket – Friday (4:00pm–8:00pm) – HKD $250–300
Saturday (4:00pm–8:00pm) – HKD $350–400
Sunday (2:30pm to 6:00pm) – HKD $350–400
Two-day Ticket (March 29 and 30) – HKD $600–750
Three-day Ticket (March 29–31) – HKD $925–1,150
Evening Ticket (March 29 or 30 after 5:30pm) – HKD $200–250
Premier Pass (March 28–30, 2019) – HKD $2,880
For more information, check their website or their Facebook page
For online ticketing, browse check Hong Kong Ticketing website. You can also purchase tickets by calling Hong Kong Ticketing at +852 31 288 288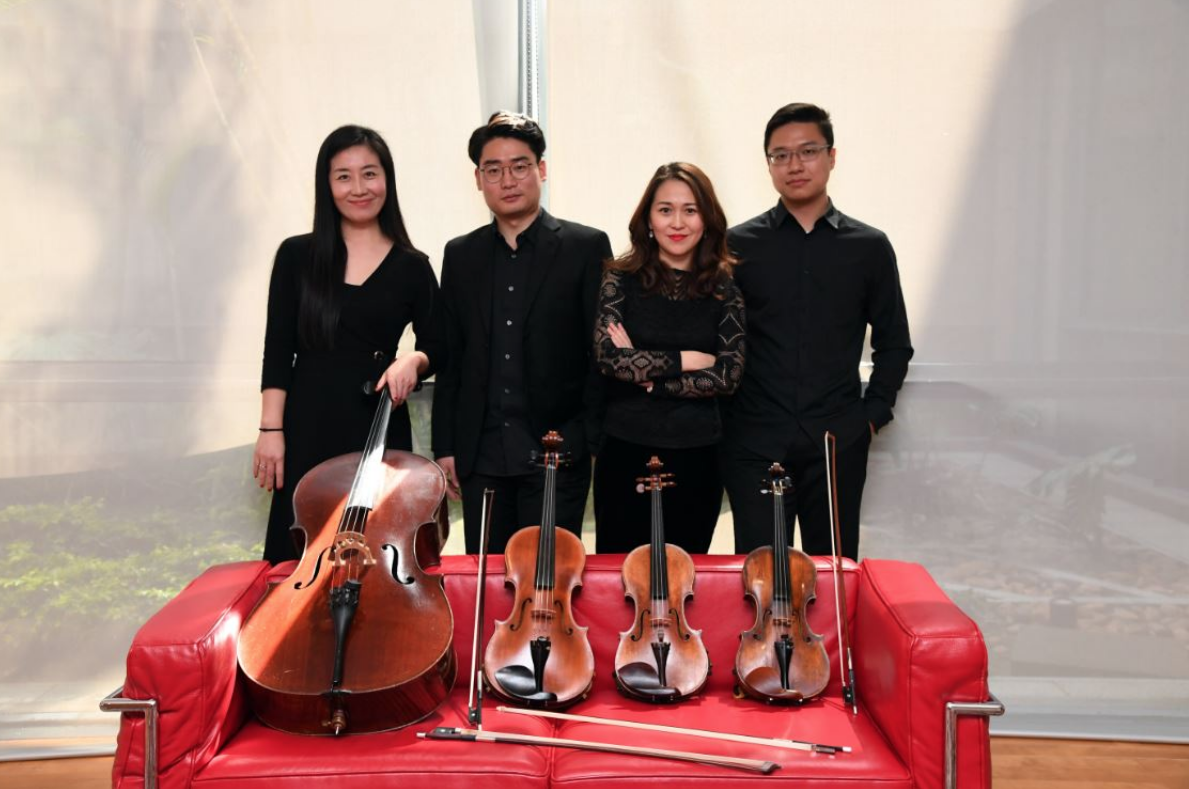 In the classical era (late 18th and early 19th centuries) of music history, chamber music marked its most important developments with different chamber music genres engaging through musical instruments. This concert will bring to us divertimento, string quartet and wind quintet by Haydn, Beethoven and Reicha, allowing us to feel the pure classical music style and appreciate the refined classical charm through the diverse instrumental dialogues.
Programme includes: Haydn: Divertimento No. 15 in D Major, Hob. V:15, Beethoven: String Quartet No. 9 in C Major, Op. 59 "Razumovsky", No. 3 and Reicha: Wind Quintet in E-flat Major, Op. 88, No. 2.
When: Saturday, 8:00pm, March 30, 2019
Where: Dom Pedro V Theatre, Largo de Santo Agostinho, Macau
How much: MOP $100–120 per person
For more information, click here

The Hong Kong Repertory Theatre brings us the touching and darkly humoured world of The Father, a play that has captivated the most celebrated international stages, from New York to London and Sydney, in top-notch theatrical productions performed by renowned companies. Penned by France's hottest literary talent and awarded playwright Florian Zeller, the play tells the poignant story of an 80-year old man who gradually loses touch with reality, afflicted by Alzheimer's disease. As he struggles hard for survival, his daughter Anne fights between familial duty and her new boyfriend's love.
Featuring the legendary artistic director Fredric Mao on the leading role, The Father's ambivalence confronts the audience with the emotional hues and inner turmoil stemming from an increasingly common condition in modern societies. Winner of the 2014 Molière Award for Best Play, The Father's accurate portrayal of dementia is conveyed through an intricately crafted and cleverly structured dialogue. A critically acclaimed production performed in Cantonese with English subtitles, brought to us by Hong Kong's top notch theatre company. A powerful contemporary tale that will make us all smile, cry and reflect on life as it is.
When: 3:00pm and 8:00pm, 26–28 March, 2019
Where: Small Auditorium, Macao Cultural Centre, Avenida Xian Xing Hai s/n, NAPE, Macau
How much: MOP $250 per person
For more information and ticketing, click here

The 37-meter-Companion, KAWS' largest reclined sculptural endeavor to date is docking in Victoria Harbour during "Hong Kong Arts Month" from 22 to 31 March! Following the massive excitement generated in Seoul and Taipei, the KAWS:HOLIDAY installation will be making its third stop in Hong Kong, at the iconic Victoria Harbour!
Working once again with longtime collaborator AllRightsReserved, KAWS:HOLIDAY in Hong Kong is a 37-meter long monumental Companion, a signature character of KAWS'. Made in the new grey colorway, in a relaxed and reclined position, the KAWS:HOLIDAY Hong Kong is set to be shown at the end of this month, coinciding with the annual "Hong Kong Arts Month" where the city is filled with many vibrant art and cultural events. Presented by Asia Miles and fully supported by the Hong Kong Tourism Board, KAWS:HOLIDAY welcomes all local and international collectors, travellers, art-lovers and the like. and invites them to slow down, relax and enjoy the moment.
When: March 22–31, 2019
Where: Hong Kong's Victoria Harbour, Hong Kong
How much: Free admission
To know more about this event, click here and about the artist, go to his website
Tags