It's holiday time again and it's all thanks to Easter! Round up the gang and enjoy these awesome activities taking place all over Macau this weekend! There are lots of Easter-themed events, of course, but there's also the Pici Pasta Bar Pop-UP at Vida Rica Bar, Japanese delicacies to sample at Palms Café and Bar, an exhibition of Italian Renaissance drawings from the British Museum and a theatre performance ideal for kids! Here're the top events to check out this weekend and we'd like to wish you a very happy Easter!
(See featured image above)
A neighbourhood pasta bar serving only freshly hand rolled pasta made daily, Pici Pasta Bar, Hong Kong will be delighting your palate at Vida Rica Bar on April 18 and 19 only. Lead by the talented Chef Andrea Viglione from Italy, Pici Pasta Bar is known to serve straightforward food that is perfectly simple yet appetizing as he combines his passions for quality ingredients, fresh ideas and rustic style while preparing dishes that are refined and full of flavors.
When: Thursday and Friday, 7:00pm–10:00pm, April 18 and 19, 2019
Where: Vida Rica Bar, Mandarin Oriental, Macau, 945 Avenida Dr. Sun Yat Sen, NAPE, Macau
For reservations, call +853 8805 8928 or send an email to [email protected]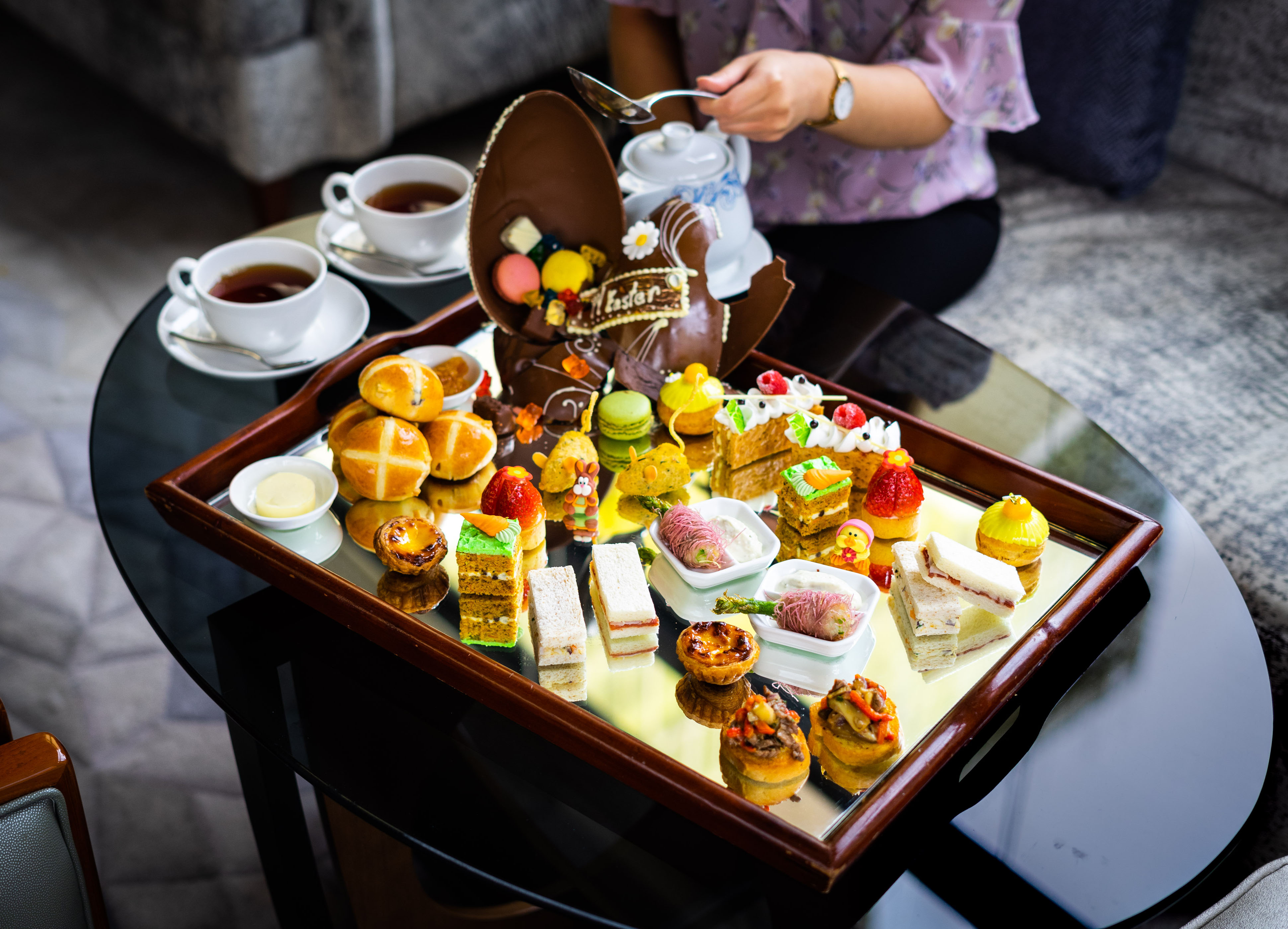 The smashing egg Easter afternoon tea set could not be clearer or simpler. Have the time of your life no matter your age, smash some Easter eggs and eat them with your tea set. The tea set includes: beautiful and artistic tray plating display, big chocolate Easter egg center piece for guests to smash open and then various desserts within the Easter egg will be revealed as a pleasant surprise. Get your phones ready for boomerangs and videos when the Easter egg is smashed! There is limited number of Smashing Egg Easter Afternoon Tea Sets per day so advanced booking is recommended.
When: Friday–Sunday, April 19–21, 2019
Where: Vasco Bar and Lounge, 2/F, Grand Lapa Macau, 956-1110 Avenida da Amizade, Macau
How much: MOP $388 – (two people) smashing egg surprise
MOP $588 – (four people) smashing egg surprise
Tea set prices are subject to 10% service charge and 5% government tourism tax
For more information and bookings, call +853 8793 3831
Café Bela Vista celebrates Easter in grand style by providing all foodies an Easter seafood buffet dinner for three whole days! The buffet includes fresh lobster, razor clams, oyster, abalone, scallop and more! Book your spot at Café Bela Vista to enjoy an amazing seafood feast while celebrating the holidays with friends and family.
When: 6:30pm–10:00pm, Friday–Sunday, April 19–21, 2019
Where: Café Bela Vista, Macau, 2/F Grand Lapa Macau 956-1110 Avenida da Amizade, Macau
How much: MOP $468 (adults), MOP $234 (children)
Until April 12, guests who reserve booking with full payment can enjoy 15% early bird discount. Also, all above prices are subject to 10% service charge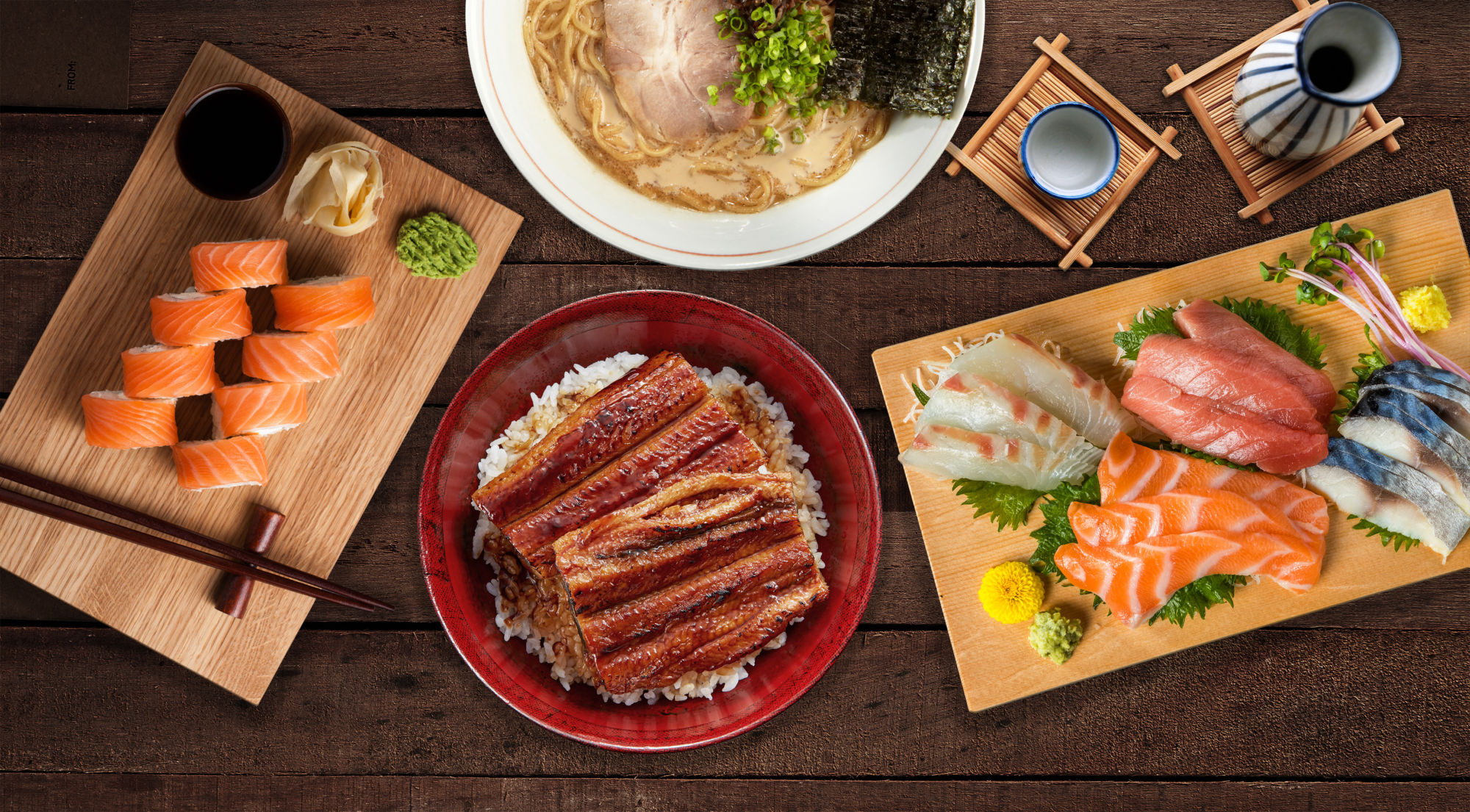 For Japanese food fans, head to the Palms Café and Bar for their Taste of Japan menu! From April to June, diners are invited to embark on a culinary journey of Japan with some of the best and most recognized authentic and flavorful Japanese delights on offer.
Highlights of the limited-time menu include a range of sushi rolls and fresh sashimi prepared by our masterful chefs daily, unadon–grilled eel rice donburi, baked lobster with spicy lemon garlic sauce, and okonomiyaki–a Japanese pancake with bacon, octopus, soba noodles, spring onions and bonito flakes. Guests can pair these special dishes with a selection of sake and special beverages such as Saketini, Tokyo night (Asahi beer, lemon juice with mixed syrup) and Tokyo float.
When: Daily, 12:00pm–3:00pm and 6:00pm–11:00pm, April 1–June, 2019
Where: Palms Café and Bar, Sheraton Grand Macao Hotel, Cotai Central, Estrada do Istmo, S/N, Cotai
How much: Each dish has its own price (MOP $78–148)
For more information please visit Palms Café & Bar website, call +853 8113 1200, send an email to [email protected] or visit Sheraton Grand Macao Hotel, Cotai Central's website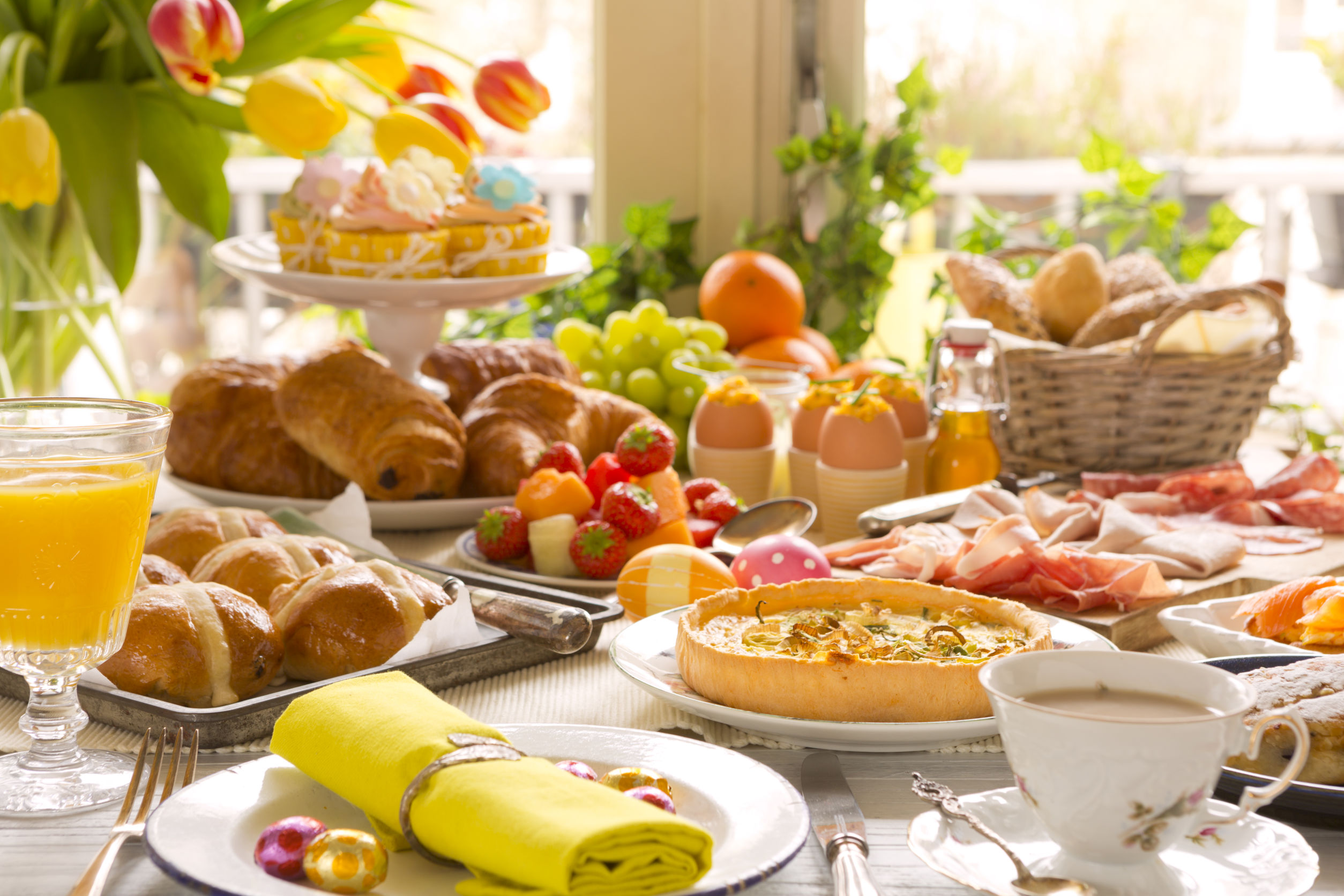 Grand Coloane Resort has several awesome activities for children and grown ups this Easter season! Whether for a festive family Easter brunch, or a themed afternoon tea, the holidays have arrived and here are a few things to check out. Café Panorama is having an Easter promotion on 21 April. Their family Easter brunch includes breakfast favorites, a seafood station (with Alaskan crab legs and freshly shucked live oysters), a BBQ station (fresh scallops, king prawns, prime beef short ribs and more), a carving station, a chocolate fountain bar, free-flow of beer, champagne and soft drinks.
There's also an Easter themed tea buffet taking place at Panorama Lounge and features assorted colorful candy bowls, sweet, beautifully decorated Easter delicacies, savory Easter foods and free flow coffee and tea. Come along with your friends and family and celebrate the holidays at one of Macau's most relaxing spots facing the beach and hearing the waves.
When: Sunday, April 21, 2019
Family Easter brunch – 11:30am–3:30pm
Easter themed tea buffet – 3:00pm–6:00pm
Where: Café Panorama and Panorama Lounge, Grand Coloane Resort, 1918 Estrada de Hac Sa, Coloane
How much: Family Easter brunch – MOP $438 for adults and MOP $168 for children
Easter themed tea buffet – MOP $288 for adults and MOP $128 for children
10% service charge at Café Panorama and 10% service charge + 5% government tourism tax at Panorama Lounge
For more information and details please contact +853 2887 1111 and [email protected] or visit www.grandcoloane.com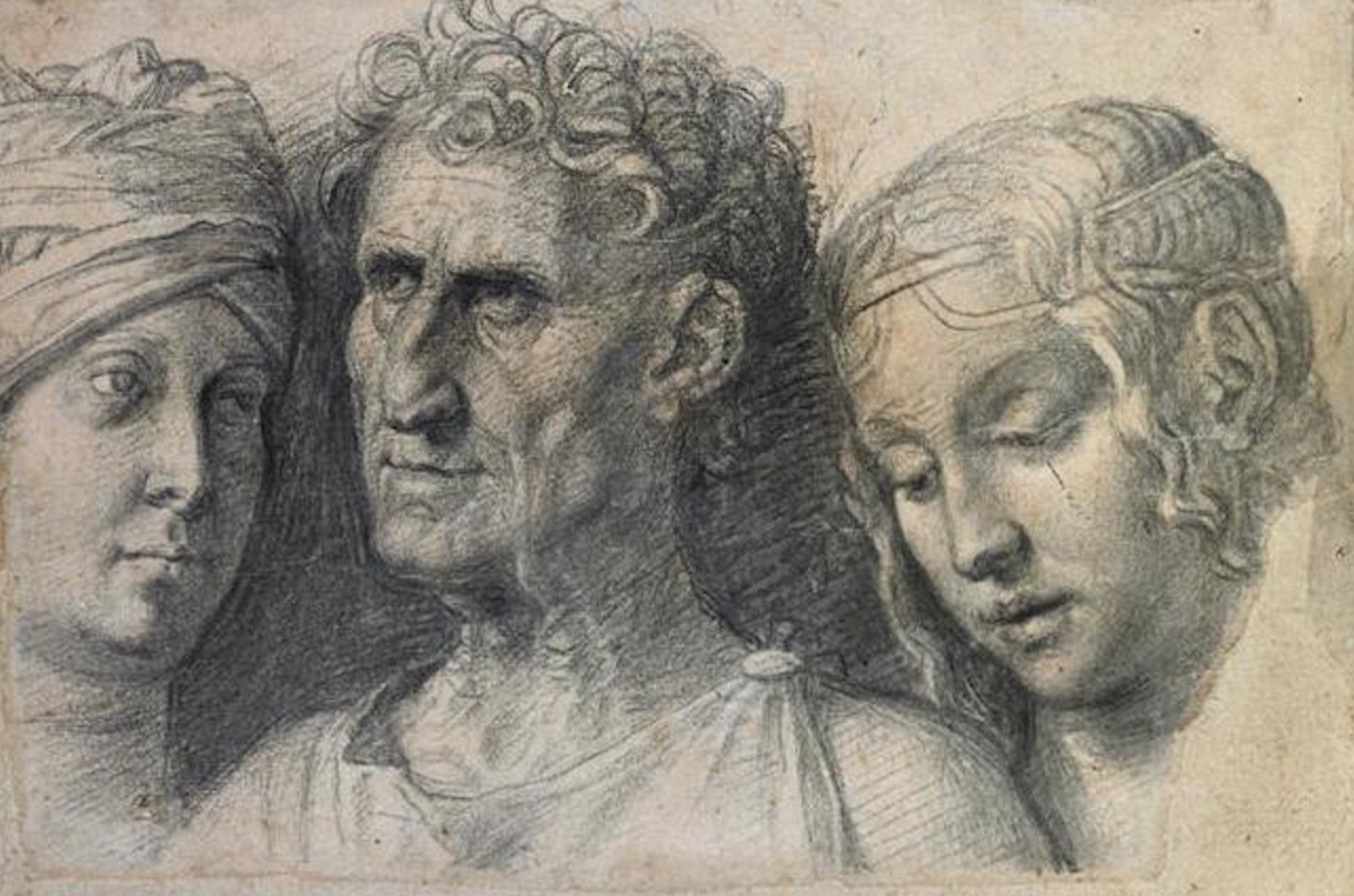 The exhibition "Italian Renaissance Drawings from the British Museum", to be held from 12 April to 30 June, features a total of 52 drawings by 42 Italian Renaissance masters, such as Mantegna, Correggio, Leonardo da Vinci, Michelangelo, Titian, Raphael and Rosso Fiorentino. This exhibition explores the important role of sketches in the work and thinking of the artists during the period between 1470 and 1580.
Part of the pre-launch events package of Art Macao mega-activity–by the Secretariat for Social Affairs and Culture–this exhibition features six different sections: The Human Figure, Costume and Drapery, Movement, Light, The Natural World and Storytelling. It explores some of the themes from Renaissance art, starting from the core study of the human body, to explore how artists brought life and dynamism to their compositions. The showcase is inaugurated in April, which coincides with the birth of Leonardo da Vinci (15 April 1452), creating significance to the pre-event. In the exhibition, 3D printing and relevant technology will be introduced for the first time in Macau to provide a tactile experience for people with visual impairments, thereby promoting cultural experience without boundaries.
When: April 12–June 30, 2019
Where: Macao Museum of Art, 3/F, Avenida Xian Xing Hai, NAPE, Macau
How much: Free admission
For more information, call +853 8791 9814, email [email protected] or visit Art Macao's website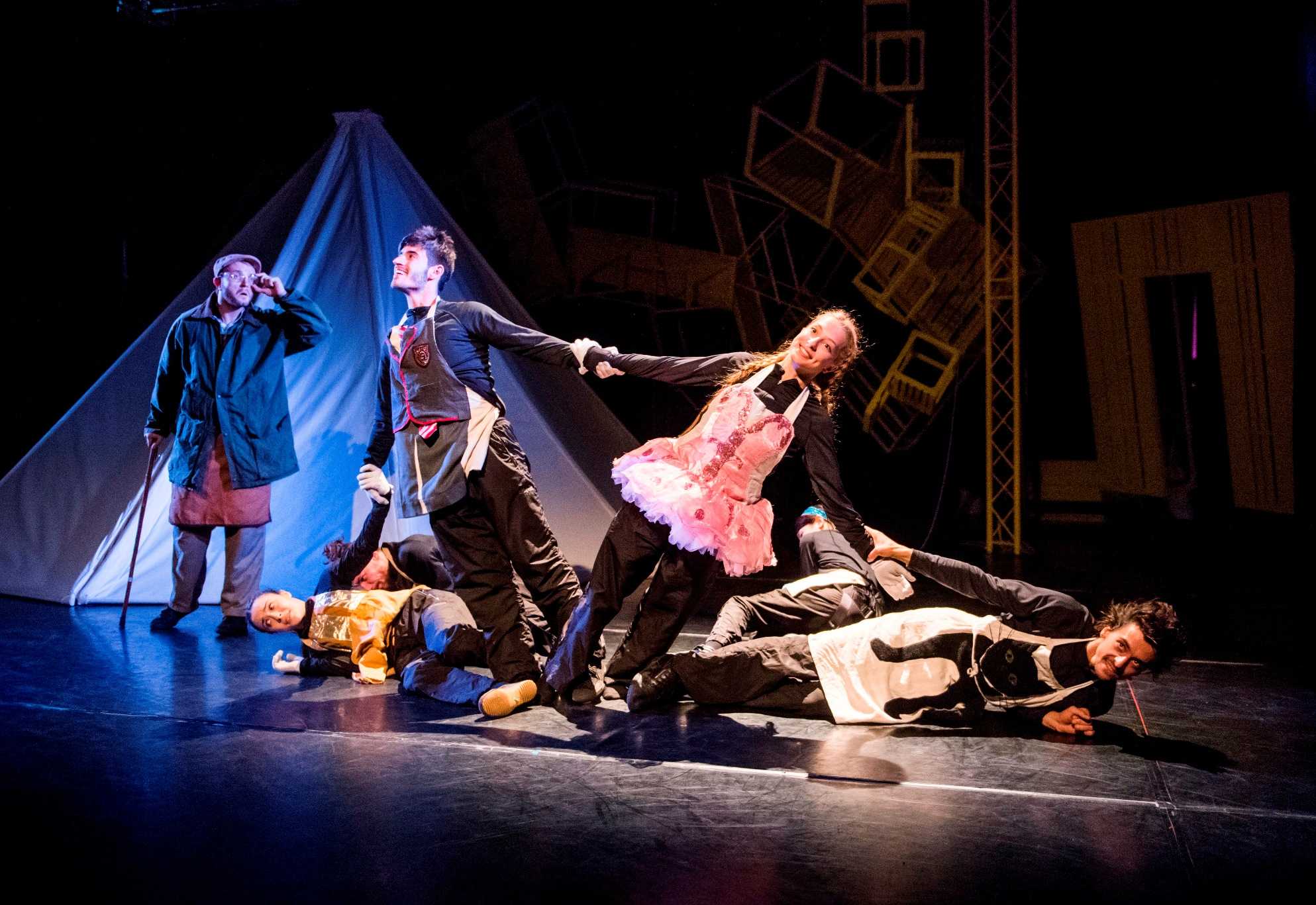 Little ones and their parents must watch what they say after attending this fantastic show, or their noses might grow! The charm of the world's best known marionette will take over our auditorium with Pinocchio, a contemporary dance and physical theatre for the whole family! Brought to life by the Jasmin Vardimon Company this tale of visual delight, takes us on a magical exploration journey as the little wooden boy discovers what it takes to become human. Interpreted by a breath-taking cast of dancers, the laughs and feelings throughout the show are illustrated by a delightful combination of colourful settings and fine design. Timeless characters like friendly Geppetto and the cunning Fox will turn this Easter into a sweeter treat!
When: Saturday and Sunday, 3:00pm and 7:30pm, April 20 and 21, 2019
Where: Macao Cultural Center Complex Theatre, Macao Cultural Centre, Avenida Xian Xing Hai s/n, NAPE, Macau
How much: MOP $100, $140, $180
For more information and ticketing, click here
Tags