One of the most significant cultural events in Macau held annually during the month of October is the Lusofonia Festival. Now, on its 20th year of merriment and festivities, the occasion will be marked by cultural booths, gastronomy, music, dance and games for the whole family at the Taipa-Houses Museum.
The four-day affair will be held October 19 to 22 this year in a journey for the senses. Highlighting the fascinating culture of the Macao Portuguese-speaking communities, the exciting event will see the surrounding areas of Carmo garden and Taipa-houses museum transform into an elegant location of lights and colors. With free admission for everyone welcoming tourists and residents alike, embark on an extraordinary journey of the senses exploring the beauty of the lusophone culture.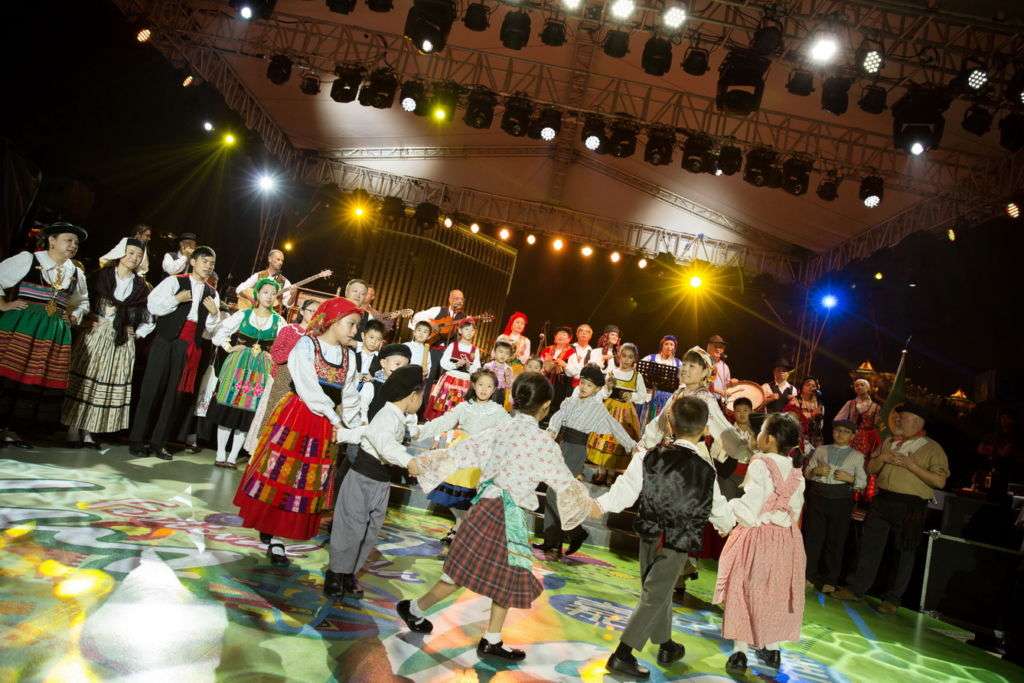 It was in 1998 that the first edition of the Lusofonia Festival was launched. It aimed to celebrate and honor the Portuguese-speaking members of the society who resided in Macau and contributed to the growth and development of the city. Each year revolves around a different kind of theme highlighting the different cultural booths of Macau Portuguese-speaking communities from ten countries and regions, namely Angola, Brazil, Cape Verde, Guinea-Bissau, Goa, Daman and Diu, Mozambique, Portugal, São Tomé and Príncipe, Macau, and East Timor.
With a variety of things to experience, expect a showcase of regional novelties, traditional music, photographs, arts and crafts, costume, literary works, and gastronomy, sharing with guests the diversity and unique aspects of the Portuguese-speaking countries and regions' culture.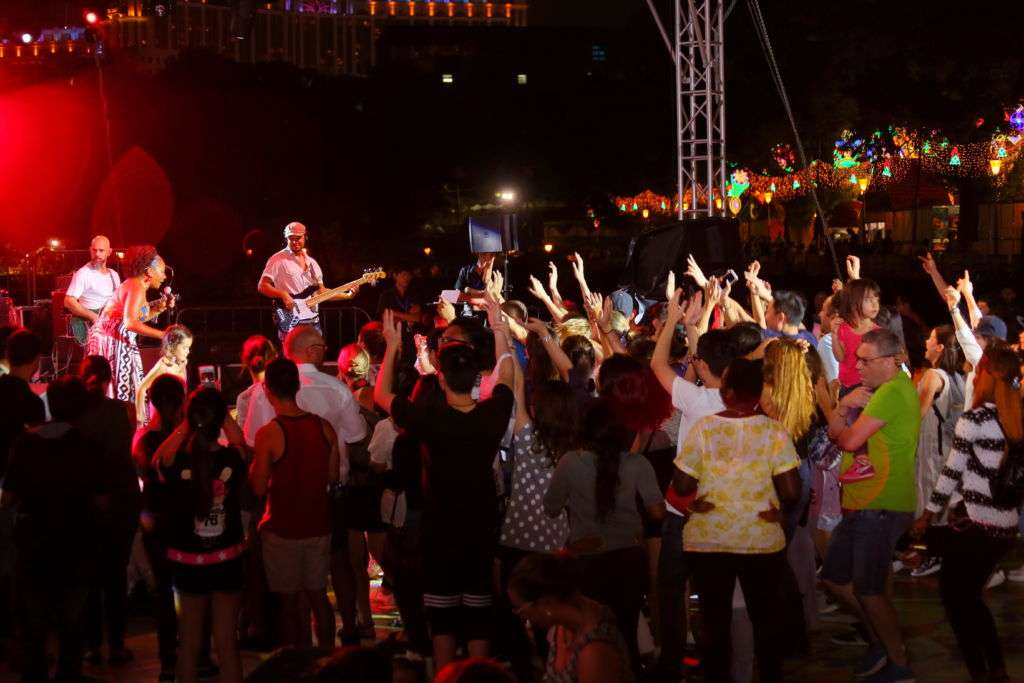 Things to See
A celebration of culture and heritage, prepare for wonderful performances and shows every evening as the beautiful backdrop of the Taipa-Houses, Carmo Square and Amphitheater of Taipa Houses complements the vibrant and festive mood of the Lusofonia festival. From musical acts of bands, special performances by dance groups, and a laid-back atmosphere, there are so many things to see for guests. Bask in the beauty of the Portuguese-inspired ambiance sharing chilled drinks with family and friends.
Stop by the Exhibitions Gallery for the painting exhibition of Guilherme Vaz de Carvalho—Sao Tome and Principe and Sculpture Exhibition of Pekiwa—Mozambique. Enjoy some lively music and dancing performance by Macau Artists; Band of Macao Portuguese School, Brazil Dance Group, João Gomes and Band, Js & I Band, Tuna Macaense, Associação de Danças e Cantares Portugueses "Macau no Coração", Macau Artfusion, 80 & Tal Band Amphitheatre of Taipa Houses, Youjiang Ethnic Dances and Songs Group of Guangxi Province, Rastapé, Klim Mota and more.
Things to Do
What highlights a festival? Food, of course! Eat your way around the best dishes influenced by the Lusophone culture. Visit the colorful booths and browse through handicrafts, novelty items, classical music, artworks, and souvenirs. Many of the participating exhibitors have collaborated with charitable institutions so you're making sure your purchase goes a long way for a good deed.
Gather the whole family and take the children for a face painting, table football matches, and other traditional games. The little ones are guaranteed to foster friendships which is the real essence of the festival. A Macau Grand Prix Simulator with the Guia Circuit raceway and Portuguese traditional games such as pole climbing, bigfoot game, tug of war and sack racing, as well as workshop activities for children are available at the venue. From parades, pony rides, and a wonderful play area, the children-friendly ambience is perfect for parents to relax, drink and dine. An array of Portuguese-inspired gastronomy restaurants will be providing daily dishes of Portuguese flavor. Have a taste of authentic and innovative recipes that originated from a rich heritage and history. Don't forget to try the famous Caipirinha cocktail from Casa do Brasil, the potent Catemba from Mozambique and all the delightful snacks and treats that are affordable and delicious.
---
When: Thursday–Sunday, October 19–22, 2017
Where: Taipa Houses Museum, Avenida da Praia, Carmo Zone, Taipa, +853 8988 4000 / 2882 7527 /8399 6699, www.icm.gov.mo
How much: Free admission
Tags
Related Posts