The Macao Science Center project started in 2001. The construction was launched in 2006 and it was completed 3 years later, in 2009. The MSC clearly tries to serve two different goals; provide Macau with a modern and state-of-the-art type of exhibition and planetarium center, without any direct connection to the gaming and hospitality industry as happens with most of the other architectural landmarks in Macau.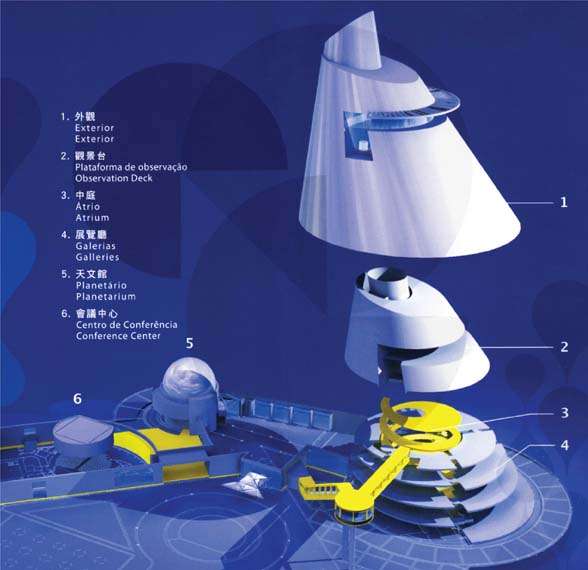 The inclined cone which is the tallest building of the complex comprises 14 galleries inside and is served by a spiral walkway, one that easily reminds the visitors of the Guggenheim Museum in New York. The MSC also includes a Planetarium, a Convention Center and an office building. As referred to the architect's website "The building's playful volumes consisting of a rhomboid, a dome and a tilted cone are designed to articulate the functional program, exploit its waterfront setting and become an instant and enduring landmark of Macao".  The truth is the area which before the opening of the MSC was not used by the Macau population. It became a regular visit for families and regular public during the week and especially during the weekends, making use of the facilities but also the outdoor open areas that were considered in the project. "The plan is organized around clear pathways and choices intended to orient and enliven the experience of scientific discovery and to encourage multiple visits", the PPA described.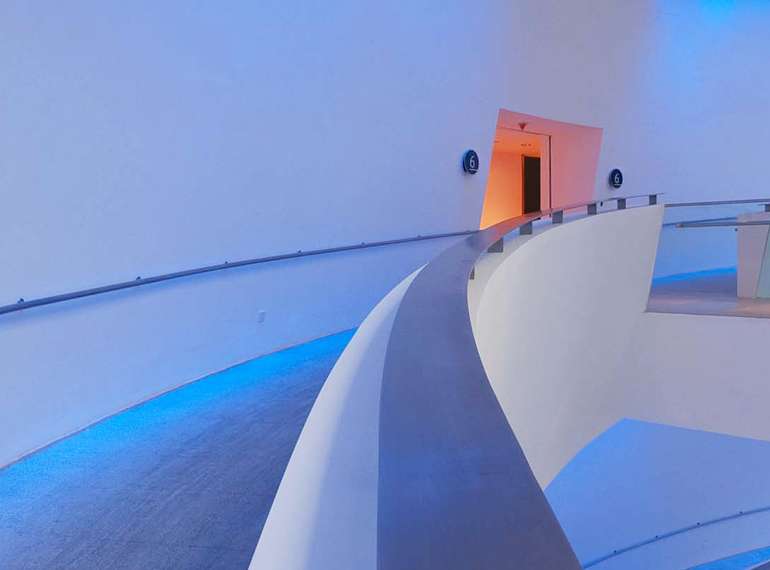 I.M.Pei is a Chinese-American architect who established his first design firm in 1955 in New York until it became Pei Cobb Freed & Partners later in 1989. One year after, Pei retired from full-time practice, becoming a consultant, mainly for his son's design firm Pei Partnership Architects which until today follow their father's footsteps and keep the worldwide known brand of the name Pei.
Some of Pei's most recognized projects are the Bank of China Tower in Hong Kong. In our opinion, it is one of the most interesting and charismatic skyscrapers in Hong Kong. The glass and steel pyramid for the Musée du Louvre in Paris, the Morton H. Meyerson Symphony Center in Dallas, and the Suzhou Museum in Suzhou amongst many others projects. Pei won the Pritzker award in 1983, a clear recognition of the importance of his work to the world of architecture.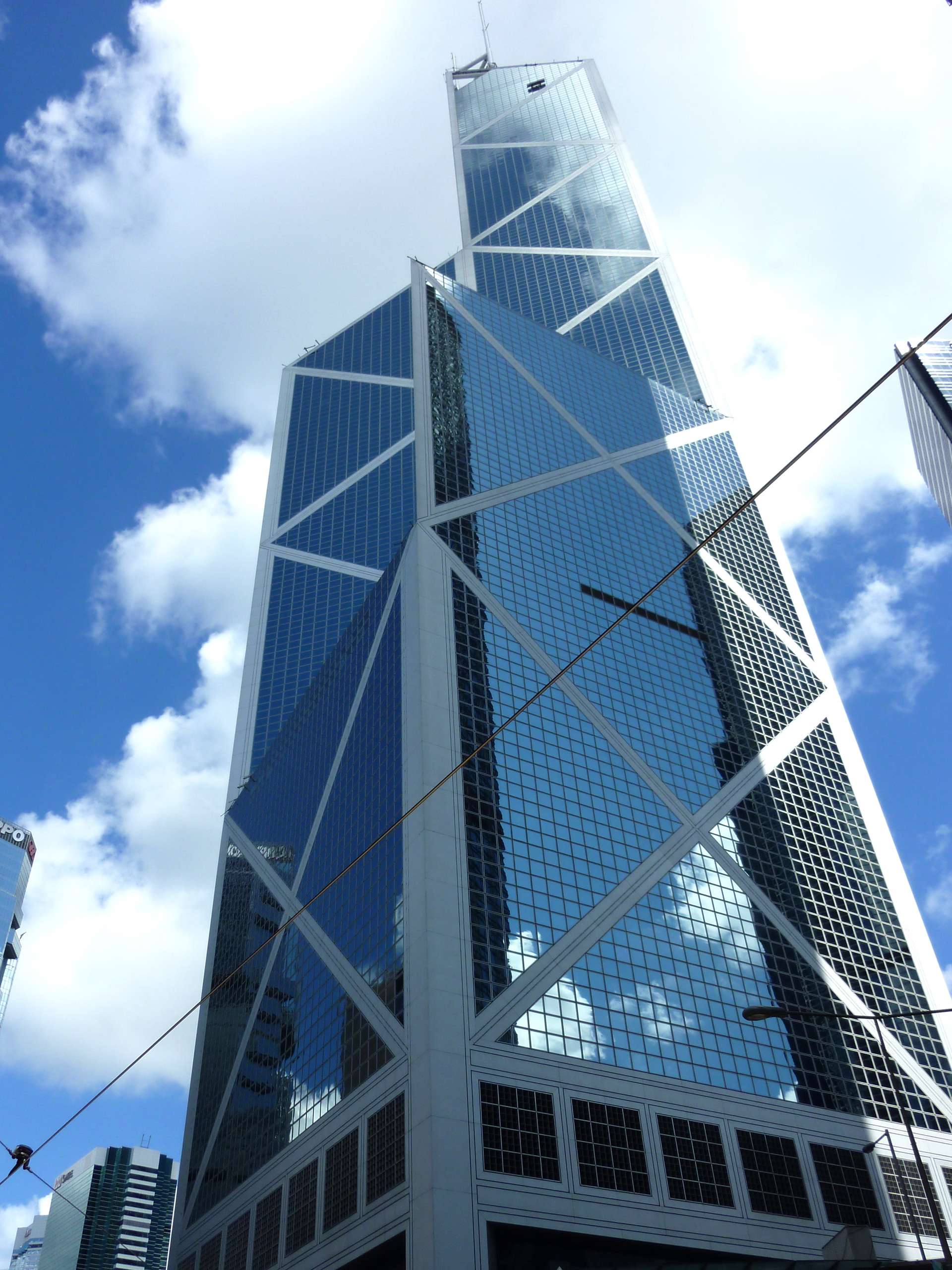 Macao Science Center Avenida Dr. Sun Yat Sen, +853 2888 0822, www.msc.org.mo
---
For any inquiries about interior design or fit-out works, don't hesitate to contact Rui Barbosa:
KPM Project Management Ltd. 14-02 Si Toi Commercial Bldg, 619 Av da Praia Grande, Macau, +853 6675 2499; [email protected]
*All views expressed are the author's alone
Tags
Related Posts