Lisbon is a blooming city and one of Europe's most visited these last few years. If you're thinking of reasons why you should visit, there are plenty, and the art spaces of Lisbon are certainly one of them! We've selected some of the best: ranging from old to modern and contemporary pieces, there is something for everyone in this amazing city. Read on and find where to go and what to see.
Museu Nacional de Arte Antiga (National Museum of Ancient Art)
(See featured image above)
This is the most relevant and important museum regarding art spanning from the 12th century all the way until the 19th. Housed in a beautiful building from the 17th century formerly known as the Alvor Palace, the museum was founded in 1884 and houses incredibly unique pieces, such as paintings, sculptures, gold and silverware, decorative arts from Europe, but also Africa and the far East.
With more than 40,000 items on display, it is a sight to see. Besides, it is located in a nice and breezy area of the city called "green windows" (due to the buildings in the area bearing green colored windows). With a breathless view of the Tagus river, there are coffee shops and places to visit as well.
Opening hours: Tuesday–Sunday, 10:00am–6:00pm
Museu Nacional de Arte Antiga R. das Janelas Verdes, 1249-017 Lisbon, Portugal, +351 21 391 2800, museudearteantiga.pt
Museu do Oriente
Macau is everywhere, or at least it seems to be! If you've never been, this is the perfect opportunity to learn a bit more about oriental costumes, traditions, but also participate in symposiums and buy gifts. Museu do Oriente, in Lisbon, has permanent art exhibitions featuring art and artists from India, Macau, China, Malaysia, and much more worth everyone's while. Founded by the Orient Foundation (in 2008), it aims to take oriental culture, religion, and anthropology to a new level. Located at the riverfront, it boasts a great view of the other side, with the city of Almada at the horizon.
The permanent collections are divided into two sections, with the first including over 1,000 pieces related to the Portuguese presence in Asia. The second part–Kwok On Collection–is the result of the donation of more than 13,000 artworks, by the Parisian Association do Musée Kwok, specializing in the history of performing arts from Turkey throughout Japan. Why not head there with friends and family to know more about these cultures? There are temporary exhibitions of photography, a bookshop with exclusive works, permanent exhibitions, but also new ones from time to time, conferences and more. There are also interesting tours with brunch included at their panoramic view restaurant.
Opening hours: Tuesday–Sunday, 10:00am–6:00pm
Tour with buffet lunch – €22,00; Tour with brunch – €27,00
Museu do Oriente 352 Av. Brasília, 1350-352 Lisbon, Portugal, +853 21 358 5200, restaurant reservations: [email protected], [email protected], +351 213 585 228, +351 912 190 320, www.museudooriente.pt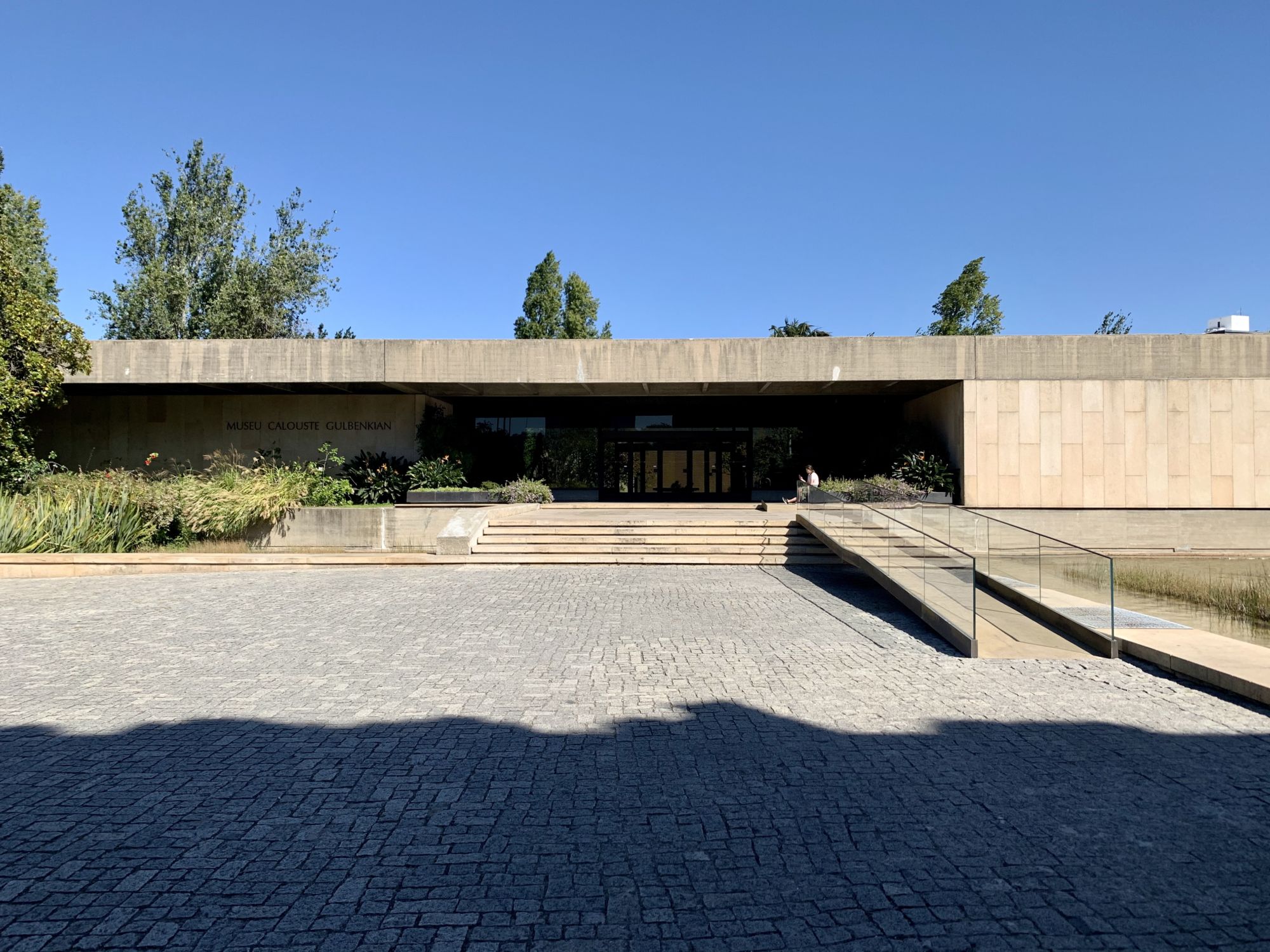 Calouste Gulbenkian Foundation
Located at the city center close to shopping malls, universities and main roads, it hosts not only permanent and temporary exhibitions but also gorgeous gardens of mazes, lots of benches and even more green areas! People can roam around, sit wherever they feel comfortable and even take a nap. You'll see lots of youngsters with books and studying in the outdoor coffee shop and restaurant, people sunbathing, and others coming out of the exhibitions.
The foundation was created in 1956 and named after his founder. Calouste Gulbenkian was a negotiator and played decisive roles in several international happenings, including in the oil fields in Iraq. He left an incredible art collection for all to see and share and that is permanently set at the foundation's museum. There are several other exhibitions curated throughout the year, so check their website to know more about what's going on.
Opening hours: Museum – Wednesday to Monday, 10:00am–6:00pm
Art Library and Archive – Monday to Friday, 9:30am–7:00pm
Calouste Gulbenkian Foundation 45A Av. de Berna, 1067-001 Lisbon, Portugal, +351 217 823 000, gulbenkian.pt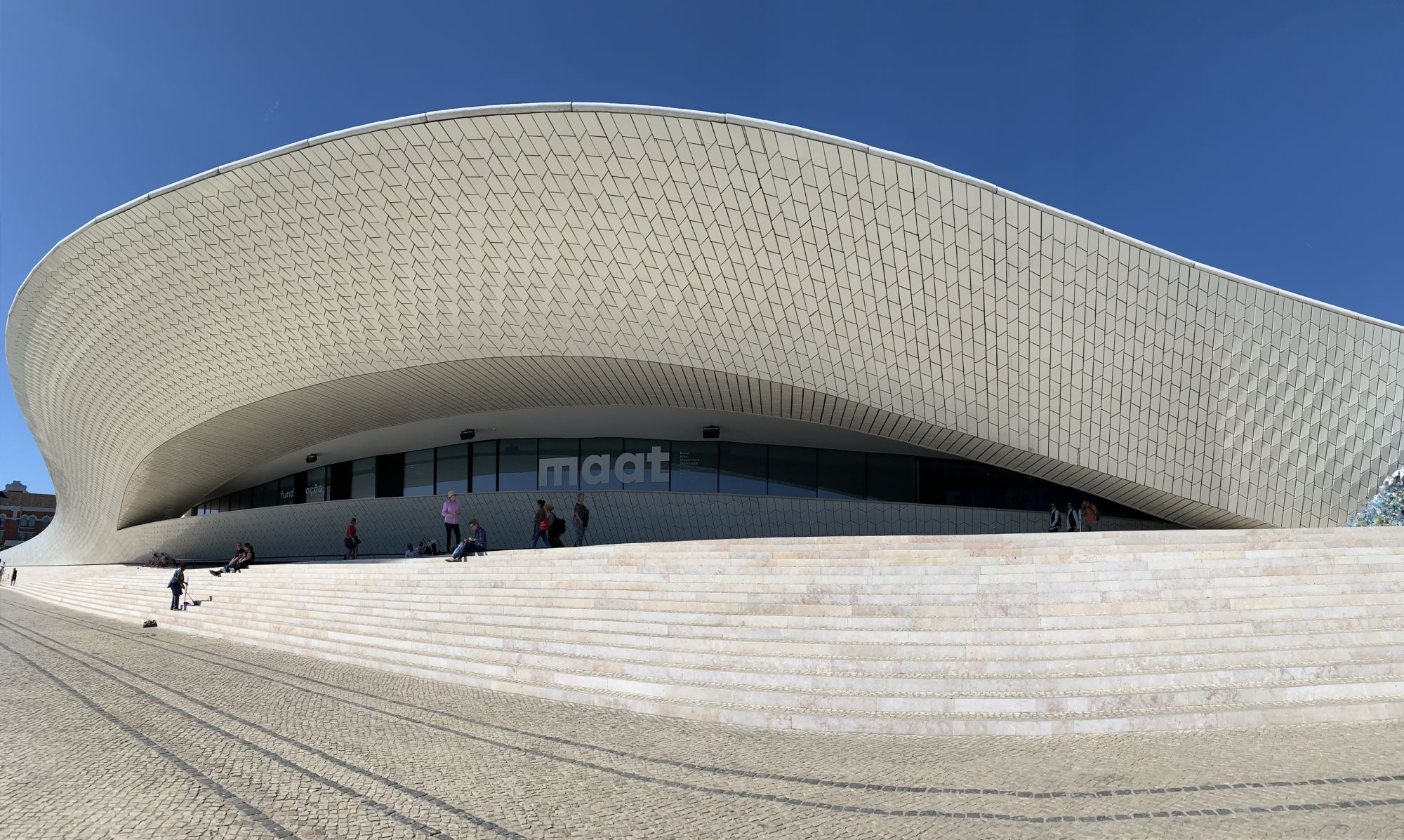 MAAT
One of Lisbon's most recent favorite spots, MAAT (Museum of Art, Architecture and Technology), its terrace and front views make up for the time you'll spend getting there. It's not easy to access, since it's on the other side of the train line, meaning you'll have to either walk and pass through a pedestrian path or take a ride there. Parking is scarce, but none of this matters when you arrive. The beautiful contemporary architecture project is embellished with white mosaics and a breathtaking view.
Well, you really gotta see it for yourself. In contrast to many other buildings in Lisbon, this one has perfectly clear and clean views of every side. With a paid entrance, it has lots to see: MAAT's permanent and temporary exhibitions are a must, but their bookshop is one not to be missed. With several titles of its own, the museum features architects, designers, artists, and thinkers. Find out more on their website.
Opening hours: Wednesday–Monday: 11:00pm–7:00pm
MAAT Av. Brasília, Central Tejo, 1300-598 Belém, Lisbon, Portugal, +351 21 002 8130, www.maat.pt
Underdogs 
Looking for something a bit more underground? Then Underdogs is the one for you! Founded by internationally known artist Vhils, it was built with lots of love and dedication to art, especially street, urban and contemporary. Featuring ever-changing exhibitions of artists with all kinds of backgrounds, it has a minimalist, very clean and light vibe to it. Most art pieces are for sale, so be sure to bring your wallet, since they're usually small in size and easy to take home.
Established in 2010, its set of goals includes showing people the city and the art that Lisbon breathes; being so, Underdogs also organizes city tours across several street art sites, namely on buildings, walls, train stations, among others. Contact the gallery to know more about their out-of-the-box programs.
Opening hours: Tuesday–Saturday, 12:00pm–7:00pm
Underdogs Warehouse 56 Rua Fernando Palha, 1950–132, Lisbon,+351 218 680 462, [email protected], www.under-dogs.net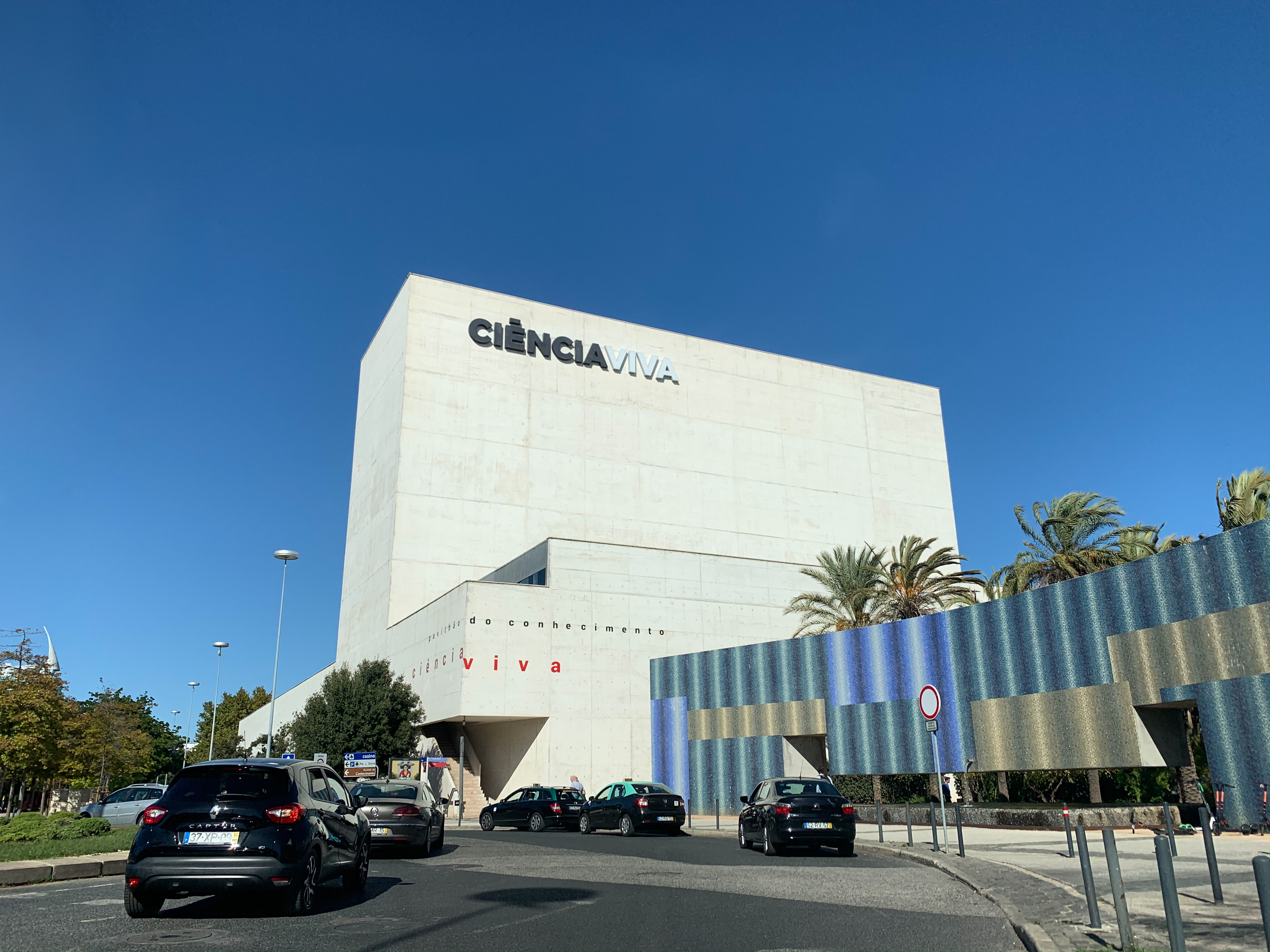 Centro de Ciência Viva
Perfect for a fun and relaxing afternoon with kids and adults, it is located close to the river, where Expo 98 took place. The area was refurbished, thus becoming a shopping, restaurant and culture hub for all to enjoy. Featuring residential areas and lots of places for people to ride their bikes and run, it's very nice on sunny days.
The Centro de Ciência Viva is comprised of several interesting exhibitions where everyone can experiment and be part of. Also known as the Knowledge Pavilion, it features exhibitions for kids, but also adults, with themes such as Women in Science or Mechanics. The thing with this place is that almost everything is worth experimenting with your hands, your nose or whatever there is to check out there. After visiting, take a stroll down Parque das Nações and have dinner at one of the area's exquisite restaurants. This is an interesting art space to visit especially if it's a family trip to Lisbon!
Opening hours: Tuesday–Friday: 10:00am–6:00pm, weekends and bank holidays: 11:00am–7:00pm
Centro de Ciência Viva Pavilhão do Conhecimento, 1 Largo José Mariano Gago, Parque das Nações, 1990-073 Lisbon, +351 21 891 71 04, www.pavconhecimento.pt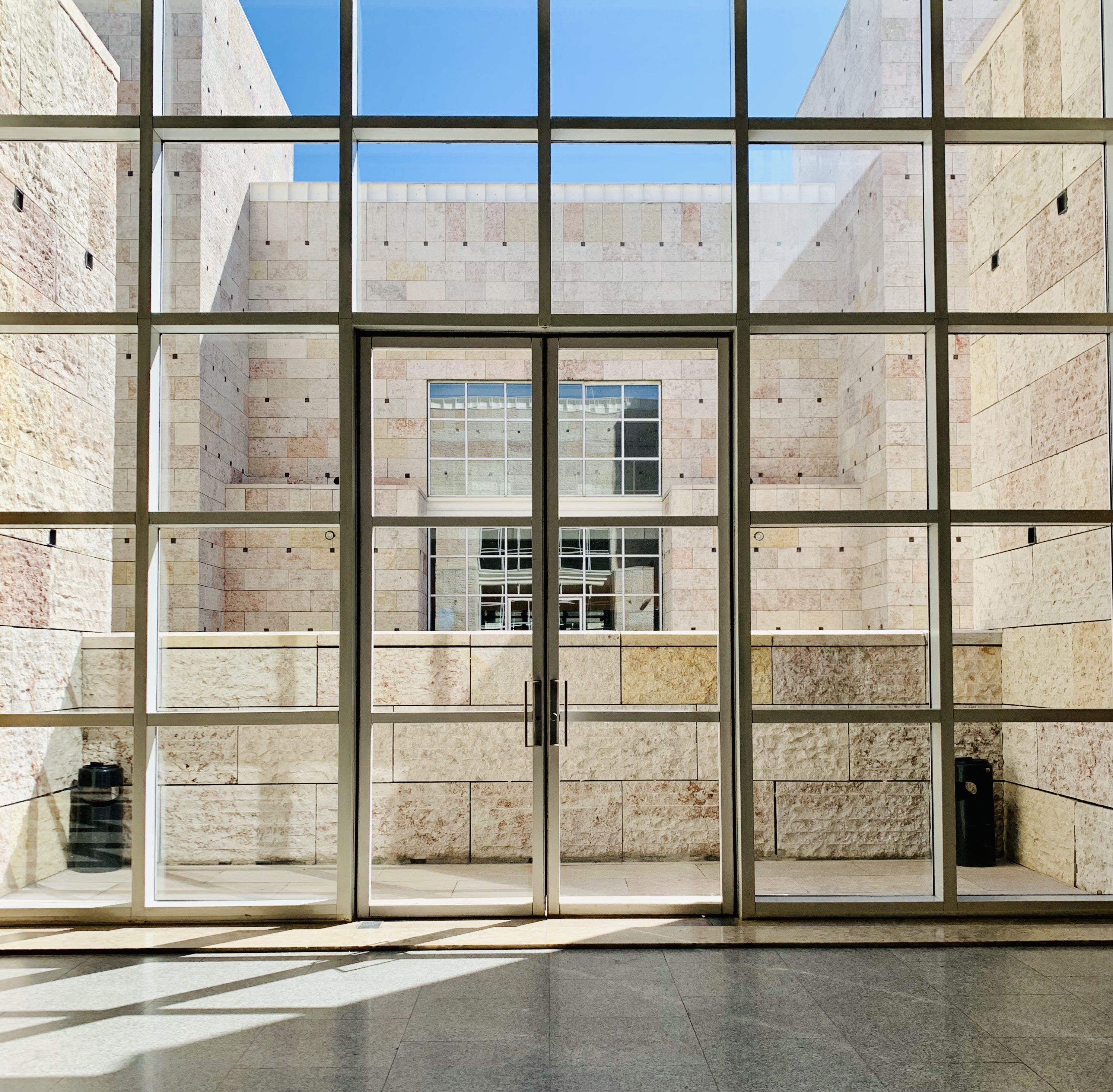 Centro Cultural de Belém (Belém Cultural Centre)
CCB (Centro Cultural de Belém) isn't just another ordinary building. It generated a wave of criticism–in the 90s, when it was built–because it didn't match the existing surroundings. However, it is now one of the city's most visited and acclaimed spots. With luxurious restaurants, lavish views, quiet and green gardens and lots of events every month, it is perfect to head to with friends and family. There are weekend markets, exhibitions, concerts with international artists and so much to do here, one will have difficulty in choosing! Start by having an espresso at their coffee shop, then check out their design stores, buy a ticket for the museum and save the rest of the day to appreciate the sunset under a shady tree. Have fun at CCB and schedule a visit to Jerónimos Monastery as well, which is located behind this institution.
Opening hours: Monday–Friday: 8:00am–8:00pm, Saturday, Sunday and holidays: 10:00am–6:00pm
Centro Cultural de Belém Praça do Império, 1449-003 Lisbon, Portugal, +351 21 361 24 00, [email protected], www.ccb.com
Tags
Related Posts