Ana Aragao steps into the limelight debuting her solo exhibition in Macau with "Imaginary Beings". All the way from Porto, Portugal, Aragao is an inspiring artist with an architecture background prominently featured in her artworks. Selected as one of the 200 best illustrators worldwide by Lurzer's Archive, we are humbled that she chose Macau as one of her stages to portray her moving masterpieces.
Can you tell us about yourself? Where are you from, where do you live etc?
I am from Porto, the city where I live and work. In fact, the city has a prominent role in my drawings. I studied architecture, barely worked as such, studied a bit more, and then I decided to dedicate myself entirely to my drawings. That was, for sure, the most important decision I ever made. Apart from that, I am an engaged mum, wife, daughter, granddaughter, among other roles.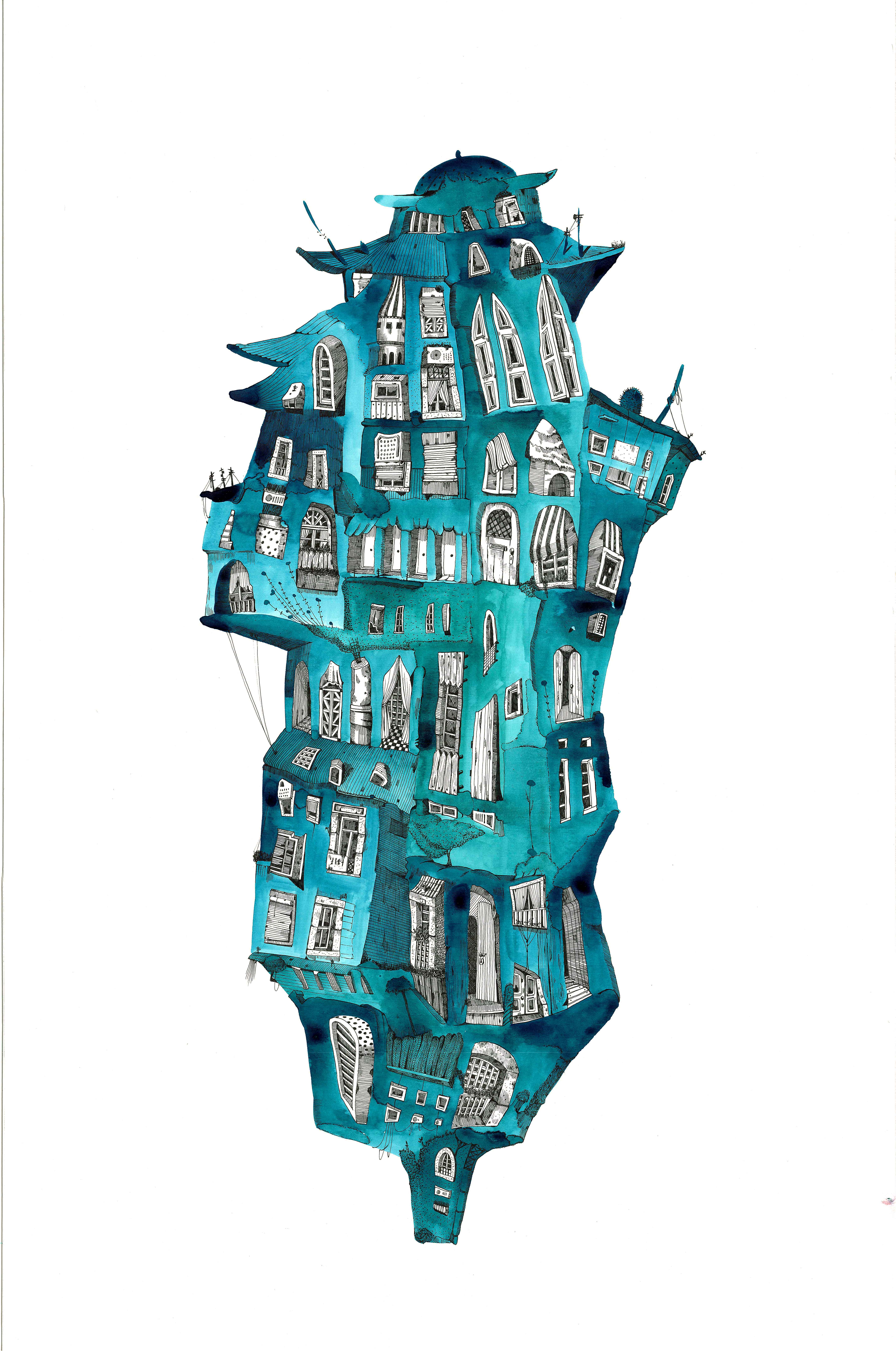 When did you discover your passion for drawing? How long have you been drawing? What has influenced your work?
Since I was small I loved to draw, but of course, I did it as a hobby. In the University of Architecture from Porto (FAUP) where I studied, a lot of emphasis is given to drawing, since it is perceived, deservedly, as an inextricable part of the process of thinking and designing a project. That was a great school to learn and a widening way of approaching drawing. The architectural drawings fascinate me, more than built projects; they have undoubtedly a big influence in my way of thinking and exploring representation. I turned drawing into my metier while I was doing the Ph.D. I used to draw in classes and those doodles caught the attention of my colleagues, who started to ask me for more. The drawings I found in those classes, somehow inadvertently, were the beginning of everything I am today.
What is the inspiration behind "Imaginary Beings"?
This collection of drawings is related to my readings of Jorge Luís Borges, my favorite writer. The idea behind this book, that gave origin to the exhibition's title, was revealing to me: to describe all the imaginary beings possible, and dispose of them in one book. I am drawn to the theme of the labyrinth and the inventory, inventarium. On the basis of the exhibition lies my desire to list all possible forms, all imaginable strange beings. So, and this is also very important to understand the show, all figures that appear in this collection are imagined by me, without direct external visual references. It is, therefore, and also, a praise of imagination. That's why they the beings are a mix of architecture and character, like personified buildings that come from nowhere and to nowhere return.
Has someone ever asked you to draw blueprints for their dream houses?
It is a very interesting question. In the literal sense: no, I was never challenged like that. In the metaphoric sense: all the time.
Do you have any plans in pursuing architecture as a profession?
I do not. For now, I must admit that I don't need to build real castles, the ones I build in the sky, without permission, are just what I want to be doing.
Why did you choose to exhibit your works in Macau? Is it your first time in Macau? What is your connection with Macau?
It is my first time in Macau, indeed. This project was born from of an invitation, that interested me right away, to come to Macau. As you probably can understand from my work, I have a great fascination with cities, especially densely populated and filled with information. So this opportunity couldn't have come at a better time: right when I was searching for new inspiration and references to my work's investigation.
Will you be creating any works about Macau? Or maybe an inspired artwork?
I did this exhibition in Macau, thinking I would come here and present it, so all of the works have somewhat to do with Macau, even if not at all obvious. Maybe one or two have a stronger formal relation with my destination. I leave it for you to discover.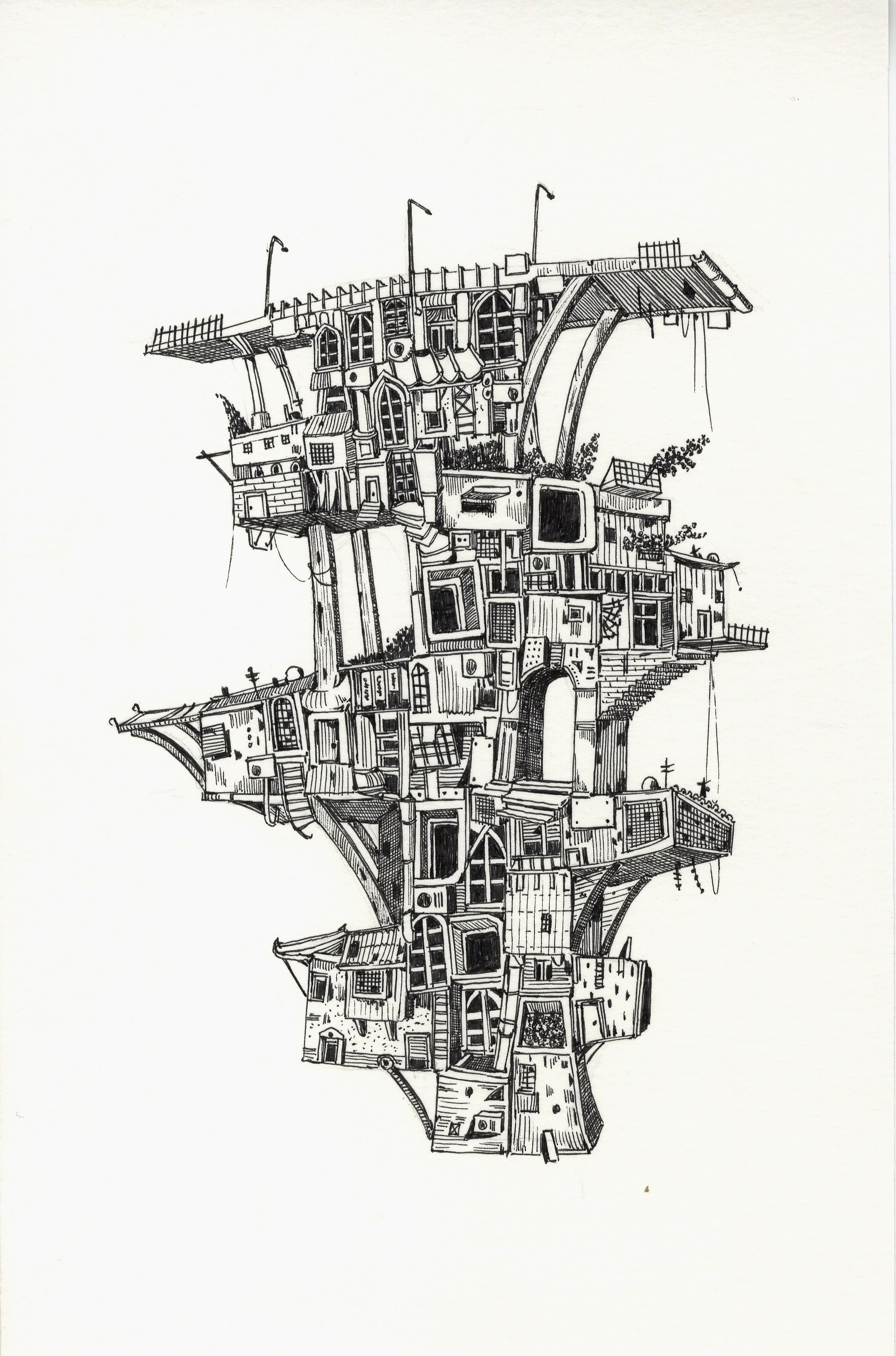 ---
When: 12:00pm–8:00pm, December 6, 2017–February 21, 2018
Where: Taipa Village Art Space, 10 Rua dos Clerigos, Taipa
How much: Free admission
For more details, visit www.taipavillagemacau.com, or to follow Ana Aragao www.anaaragao.com or +853 2857 6118
Tags
Related Posts