Eunice Wobble Wong known professionally as Eunice 茵茵 is an international indie artist, songwriter, and producer in New York and Macau. The talented young lady associates her love of music with Macau, the vibrant place she once called her home. Her initial foray into the music scene started at an early age and has withstood the test of time.
Eunice's sultry voice has a distinguishable influence of jazz and blues while the innovative execution of her music is truly something to watch out for. She oozes confidence and passion that is truly inspiring and motivating. She has written for major label artists and her music has been featured in a national commercial campaign. As she makes her way to the steps of success, we hope to learn from her voyage as she hopes to make an impact in the landscape of the music industry.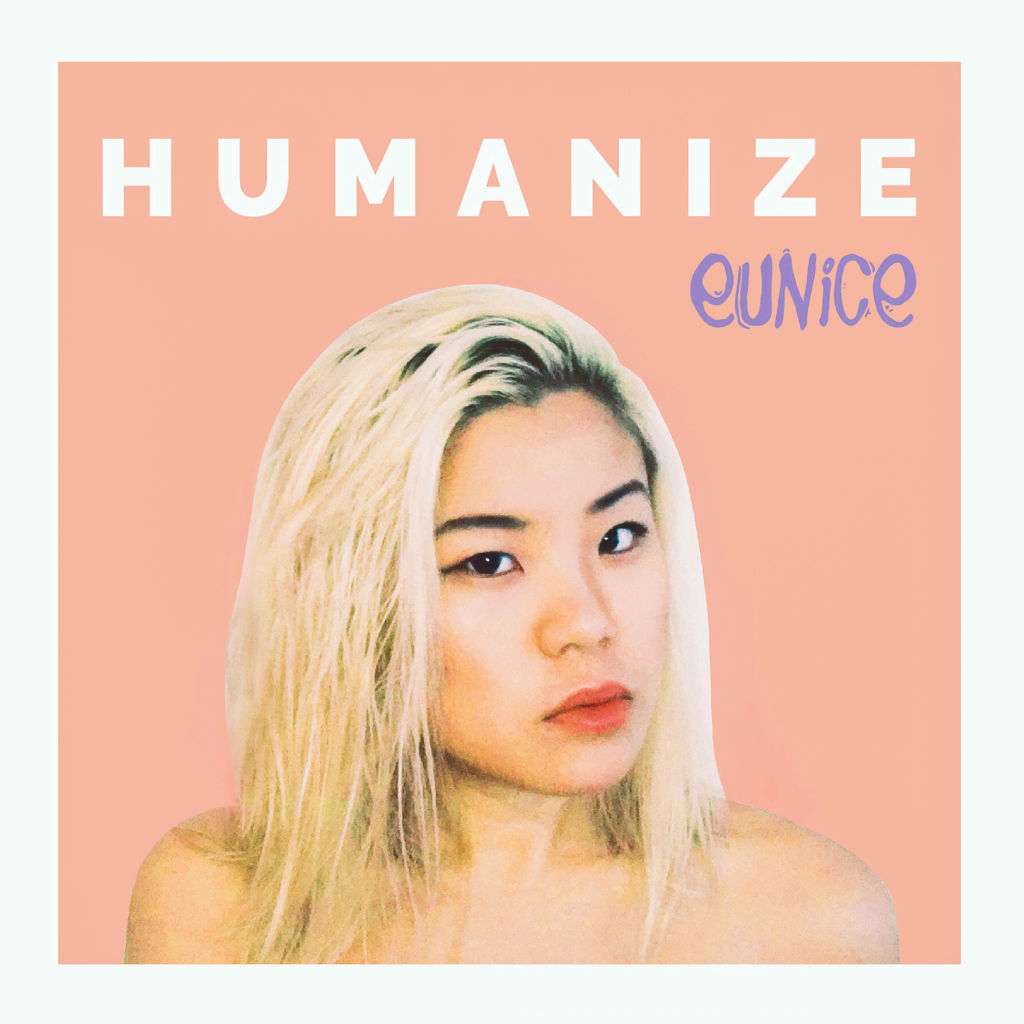 How long have you been in NY? Do you still visit Macau often?
I've been in New York for 16 years, but I grew up and lived in Macau until I was 9. This year I have been traveling to Macau often to promote my new album.
What do you love most about Macau?
I love how Macau has such a long history of over 400 years. It is a multi-cultural hub where different languages, cuisines, and architecture take roots here. I also love how it is very easy to run into a friend or someone you know, which makes for interesting encounters.
What's your all-time favorite spot in Macau?
When I'm in Macau you can definitely catch me hanging out at 2Legit Barbershop, with the homie Rocklee. His place is always filled with people from all over Macau and the world, such as local professional dancers and international DJs getting a shape-up. Even though it's a barbershop, I still go there just to catch up on what's going on and make new friends.
What's your favorite restaurant in Macau?
There are also some great Burmese restaurants located in Sam Chan Dang, where you can get fresh Mohinga (Fish stew and rice noodles) daily. It's a real treat because that's one thing I couldn't find in New York City. My family is of Burmese-Chinese origin, and I've also lived in Yangon for 5 years so it's great to get some amazing Burmese food while I'm in Macau.
What's the first you want to do or place you want to go the moment you arrive in Macau? Any memorable spots you want to visit again?
I always make sure to get one of those waffles with peanut butter and condense milk on the street vendor every time I'm in Macau. It's a simple recipe but it's hands down the best way to have waffles. A memorable spot in Macau would be Cunha Street in Taipa. I like to take a walk there on a quiet Sunday to admire the little colorful Macanese villas and to get some local snacks, and reminisce about the times I learned to ride a bicycle there when I was a kid.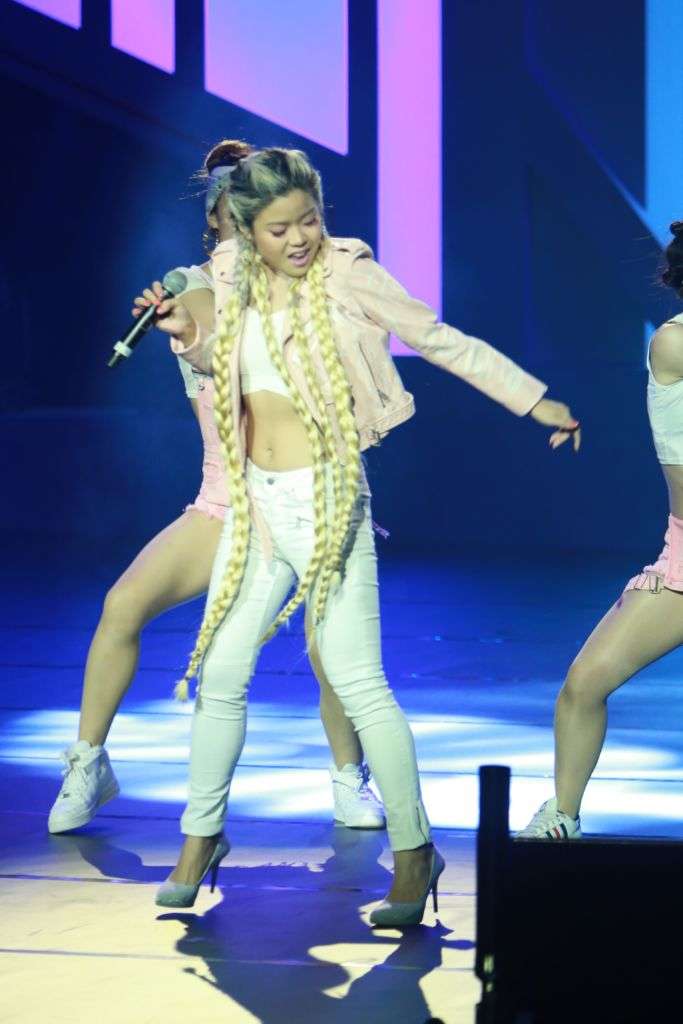 What did you want to do when you were young? Did you envision the path that you are in right now?
I've always wanted to sing, ever since first grade. As a kid, I envisioned being an artist as things were in the early 2000's, but most of us couldn't have imagined or have prepared for how the Mp3 and the internet revolutionized the music business, and as a result depreciated the value of selling a song. I think artists these days not only have to channel their creativity towards making great music, but we are also expected to come up with ingenious marketing and business strategies through theatrics and shock value. Is it exactly what I envisioned? I guess not but maybe as a kid, I was being an idealist and immersed that much deeper into music, which is what brought me to the now.
Who had the most influence in your life whilst growing up? Any heroic figures or inspiring characters that had any impact in the way you perceived and dealt with trials in your life?
Crayon Shin Chan is my hero! He's fearless, cheeky, and doesn't let anything or anyone censor him or ruin his good vibes.
Who is your all-time favorite artist? Why?
My all-time favorite artist is the UK band Garbage. No other band has really sounded like them. Their sound is so badass and original and the production was ahead of their time. Plus their music videos are so so amazing. Shirley Manson really inspired me creatively.
What's the most unforgettable party or concert you ever attended? Why?
The best concert I've ever seen was Gotye at Radio Music Hall in New York. He was hitting these high notes, playing guitar, drums and this vibraphone that he built.  A lot of people only know his song "Somebody I Used to Know". I'd actually highly recommend his first album "Heart's a Mess". I learned about him because I threw a house party and someone mysteriously downloaded his album onto my laptop. At that time, he only had 50k visitors on his website. It's so amazing to watch someone blow up into an international musician.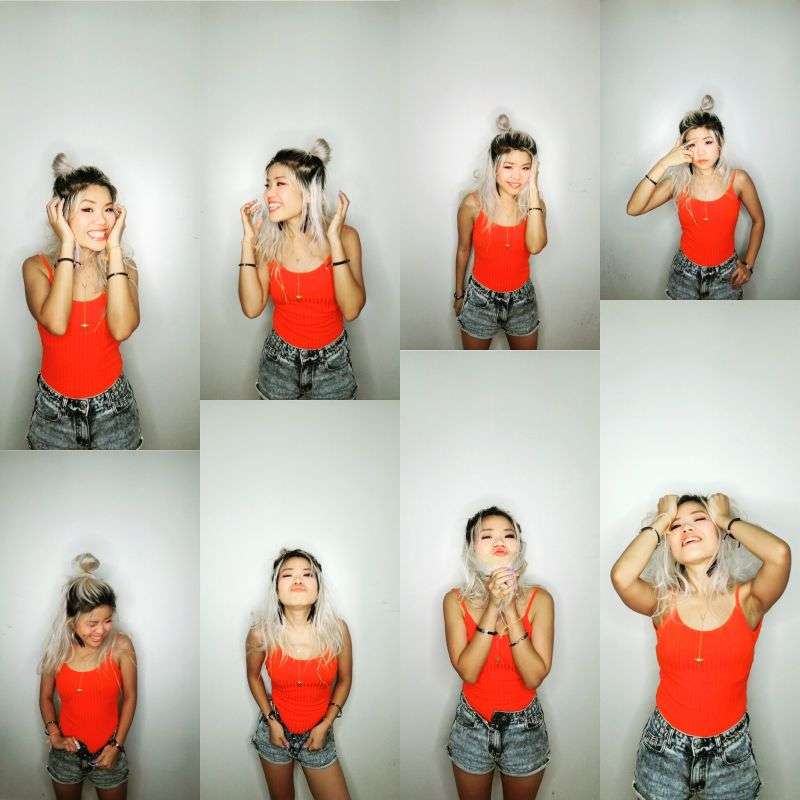 Do you have any memorable moments that inked a mark in your career/life?
It has been fantastic to be receiving such a warm response from my fans from Macau! I released my first album HUMANIZE through Macau Cultural Affairs Bureau this June, and it was amazing to see it reached Top 11 on the Macau iTunes chart on the second day. My first mandarin single "Let it Go" also reached No.1 on TDM radio,  and recently won a TDM Favorite Song award. It hasn't been easy performing and getting recognition as an indie artist, but in Macau, I'm definitely feeling the love.
What's the inspiration behind your new album? Tell us a little bit more about the production behind it.
"HUMANIZE" represents the yearning that we all have to be accepted by others simply as humans, and not as the labels – gender, race, assumed stereotypes, that we tend to put on each other. And as an Asian female singer/ producer in a male-dominated music industry, I've experienced quite a few incidences of misunderstandings. The album is produced by myself and NYC producer RIZR (Filly  'Felipe' Rodriguez), whom I've known for years. When the opportunity to produce this album through ICM  arose we dove into it head on. It was recorded and produced in studios in NYC, in my home studio, in studios in L.A., and even in hotels in Macau. Some of the songs were written years ago, such as "A High Fall" and "Come with Me", and with RIZR's help we were able to revive them. Some of my favorites on the album are "Follow my Heartbeat", "Running", and "Feel Our Fire".
Where would you like to perform in Macau? Where else in the world would you dream of performing?
Well, I definitely like to perform at the concert hall in the Venetian Theatre one day. I'd also like to perform in some music festivals around the world, in China and in the States.
What motivates you to pursue your passion?
It really motivates me when I get strong responses from my listeners who really relate to my music. I've also heard that music is a vessel for people who, for one reason or another can't physically express emotions freely. Since I'm naturally an emotional person, it motivates me to make music that may inspire and help others emotionally.
What advice would you give to a newcomer to Macau?
Don't be afraid to get lost while exploring, because in Macau you really can't get lost. You can walk in one direction long enough and you'll find your way again. It's a great city for just walking around and go where your feet take you.
You can check out Eunice on her official website. You can also purchase her album here or get physical copies at Hi Organics Macau.
My Macau by Eunice Wobble Wong:
2Legit Barbershop 1 Rua de São Miguel, Macau
Venetian Theatre The Venetian Macao Estrada Da Baia De N. Senhora Da Esperanca, S/N
Live and Love Macau features a glimpse into the world of Macau's most respected figures and inspirational characters while revealing all about their version and story of MY MACAU.
Tags