One of the strong points of Macau is its diversity–the fusion of different cultures and traditions. It's always fascinating to observe how talented people from around the world contribute to that. Victor Kumar is a professional Bollywood dancer and yoga instructor from India. He brought Indian dance and Bollywood to Macau and created V Studio, a cultural hub with a strong community. We had a chat with Victor about his path in Macau, his healthy lifestyle, and the battle of keeping it real.
How did you come to Macau? 
Since 2007 I've been trying to find a job out of India to explore more while sharing Bollywood dance and Indian culture. I came across an opening in Macau for a dance instructor in a studio so I auditioned in India, online. Then, I dropped out of university which was a big decision. When I arrived in Macau at the beginning of 2008, I was only 21. And now it's 2019 already, wow!  
I became the first Bollywood dance instructor in Macau and that keeps me going. At first, it took me a long time to adapt and when it came to my job, I had to explain a lot. Many people didn't know what Bollywood is and sometimes even mistook it for belly dance. So I felt like I needed to talk about the cultural aspect of the dance—to educate. It was a challenge to get integrated into the local market and took me a long time too. 
To break the language barrier I learned some Cantonese. Also, I used my smile and body language to communicate with students. Besides, it's a very important part of a Bollywood dance—nonverbal communication, joy, emotions.  
How did you become a dancer?
When I was three years old, I was watching Bollywood movies and moving to them. So my mom noticed that and encouraged me to learn how to dance. People around me said I'm a natural and that's what made me motivated. When I'm dancing I feel free. The energy flows, it goes in every direction. I'm passionate about it and I choose to dance, I want to be in this place.
Now, I have a 15-year professional dancing career.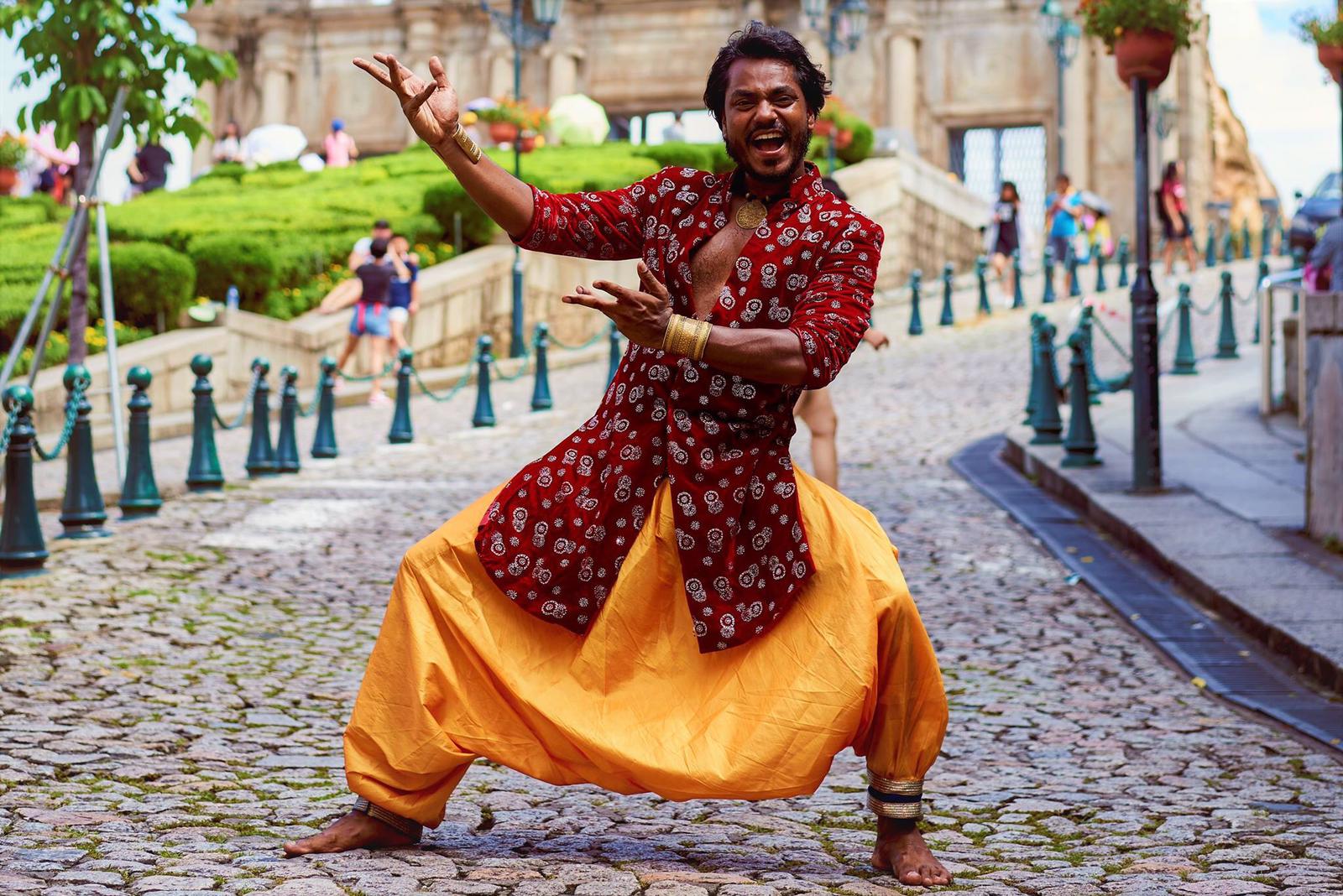 Have you always danced Bollywood or have you tried other styles?
I did Michael Jackson style, some freestyle choreography, hip-hop, and some commercial styles back in the day. Well, I would say I prefer Bollywood. It's my culture. To me, it comes naturally. 
Other than dance, you do yoga as well. How long have you been practicing yoga and what is it to you?
I've been doing yoga since 2010. Before, people often asked me "You are from India and don't do yoga?" Well, yes, I did, but not professionally. Then I got certified as an instructor where I went to India and Hong Kong to study. In Hong Kong, I studied for a year. Honestly, it was quite tough, something that I had to study hard. 
Yoga gives me clarity. Yoga is profound. I really enjoy practicing yoga that it's a part of my life. The first thing I do when I wake up is going to my mat and greet the sun with Surya Namaskar. Then I get myself some world-famous Indian chai.
Yoga is good for my body, my spine, it's good for my brain, my breathing. It's physically beneficial and I teach it that way. 
Moreover, I believe in practicing everything, be it learning, dancing, cooking, or yoga. Practice is the key, especially in the modern world. Of course, practice is very important for yoga. You need great concentration. Body, mind, and soul have to come together to properly practice yoga. Learning it is a difficult and ongoing progress. I'm still learning it! 
Tell us about V Studio and how it came about?
In 2013 I got back from Hong Kong where I worked for a while. I felt a need for a station, a place to share culture and dance. On our website, you can see "Arts and culture", so it's much more than a dance studio. 
In V Studio we welcome everyone. And it's not just about India. We have Brazilian, Chinese, Spanish teachers, and more because we encourage diversity. There's dance, yoga, and fitness, and anything and anybody is welcome. We believe in Sangha, which means community in Sanskrit. We wanted to create a  community that grows together, where everybody can feel welcome whether you are a professional, a beginner or simply have no idea what's going on. And when you walk out the door, you carry that feeling back home. 
V Studio is not just a business; it's a result of our battle of keeping it real. I try to take a profound approach in anything I do which takes a lot of emotional involvement and years of experience. 
Where else do you teach? 
At Heavy Metal Fitness, Warrior Fitness, Flex Fitness, and occasionally at some other yoga and dance studios around the city.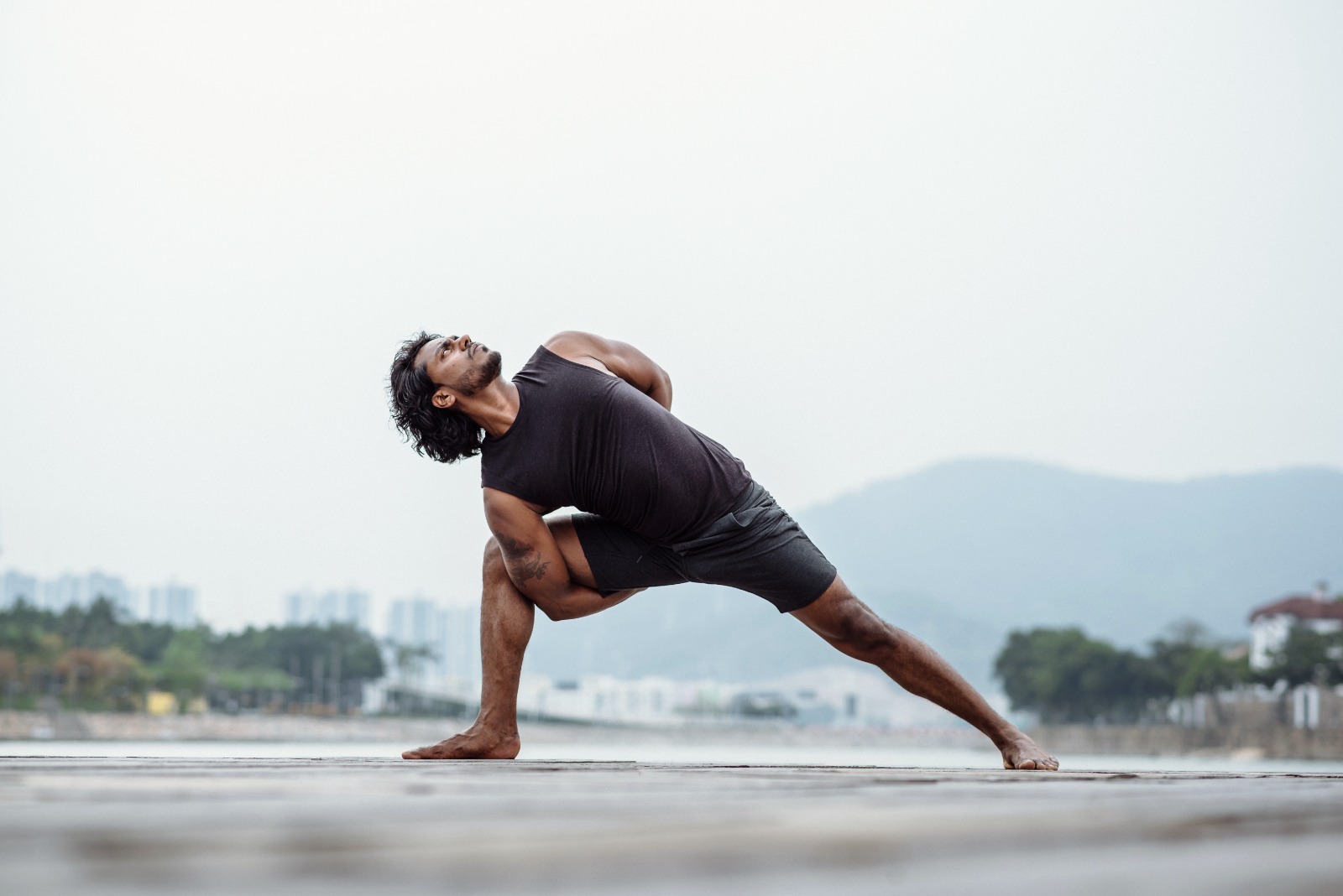 What does your regular day look like?
Well, I start my day at 6:30am with the sunrise. Firstly, I take maple syrup with lemon and water from a copper jar—it's really good for the body. Then I hit the mat and start with the meditation. I prefer morning practice because it's more effective for the mind. In the evening, your mind is wandering, unlike in the morning when it's still at peace. Then I practice yoga. Later, I have a banana or avocado for breakfast and milk chai. 
In the afternoon, I mostly teach classes. In V Studio, we have what we call corporate classes. Corporate because of the common problem that working people have. They are so stressed out and tired that their spines are rounded. So we created a customized class to fix that, to align their spines. When your spine is straight, that can give you clarity. 
Macau is a busy city with high levels of stress. Do you have any advice on how to cope with it? 
Macau has transformed a lot in the last few years. Stress levels are high with all the competition. It impacts your mind and creates pressure. Back in the day, I used to rest in quiet places but unfortunately, there are not that many left. However, we need to adapt because there's no choice. 
So take it as it comes, be prepared. Try to keep in good health and a healthy mind, less stress whatever your job is. I cannot say take it easy, because if you take it easy someone is going to take your place. It's hard. Do what you love, practice yoga, meditate. For instance, I still find my peace here by doing what I love. 
How do you like to spend your free time these days?
I go mountain biking, dance, learn Latin dance, run, and make insta360 videos to show the beauty of Macau. 
What is your favorite spot in Macau to unwind and recharge?
I go to the hills. Coloane has good trails and actually, I would advise anybody, local or tourist to go there.
Basically, I just take my bike and cross the bridge—you have to go far to find your peace. I take a walk to warm up or sometimes, I jog. You know, nowadays we don't walk enough. We just take transport everywhere, come home, go up in an elevator. Sometimes I get a book and read, I do different stuff in the fresh air.
That is a good escape for my mind as well. I'm happy that the government protects that place, otherwise, there will be no nature left. A human has to connect to nature to absorb energy from it. Did you know that spending time under a tree is good for your lungs and brain? It's a scientific fact.
Five tips to be on track with a healthy lifestyle?
Workout every day – running, walking, yoga, whatever you want.
Do what you love, whether you paint or cook.
Share, don't hold on, let go.
Eat well. You really are what you eat.

 

Sleep well. Sleep is the most important.
Sit back, relax when you can. Stay at ease, take it easy.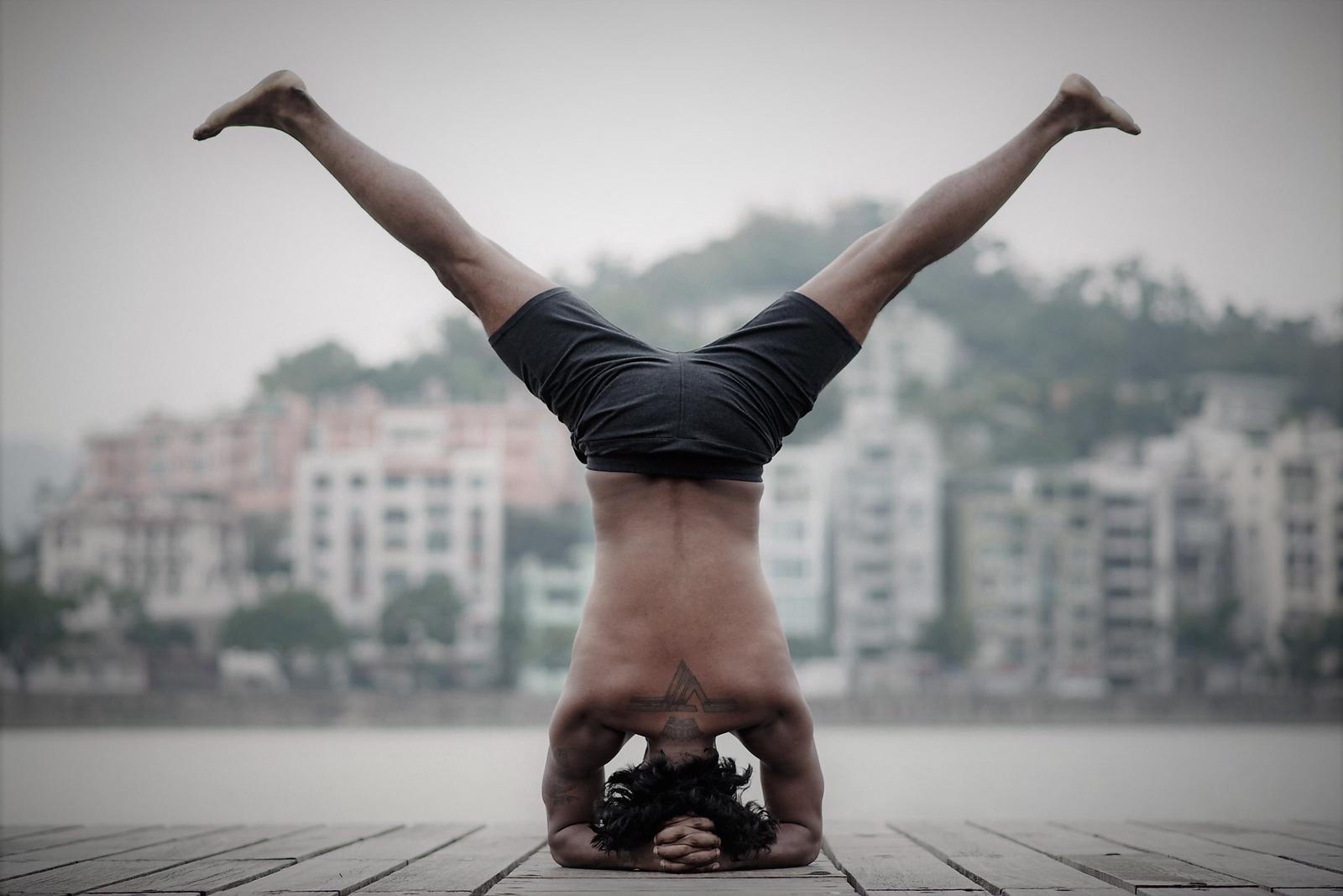 What are your professional and personal plans for the nearest future?
I'm launching a dance fitness program called Bollyfit Dance at Warrior Fitness based on high-intensity dance moves with fun choreography routines from Bollywood and popular songs. It's like Bollywood Zumba for those looking for nonstop cardio to burn calories and get fit. I plan to expand this masterclass with customized music that you won't hear anywhere but my class.
Personally, I have no major plans at the moment apart from doing my best to bring arts and culture to the Macau community with passion and love.
What changed at V Studio and for you as a business owner and teacher during the pandemic years?
There has been a lot of challenges to maintain and keep up with. It is not easy to sustain the business in the long term because a lot has changed since the pandemic started. And it impacted all kinds of business. I'm just focusing on remaining calm, staying strong, and letting the hard time pass. That'd be my advice: stay strong and don't give up what you love doing. Believe in yourself and do your best in any situation!
---
Follow Victor on his Instagram @victorkumarofficial
V Studio Rua do Patio da Concordia, no. 19, Fabrica Wang Kai, 13/B, +853 6393 2002, www.facebook.com/vstudiomacau
Warrior Fitness Macau Va Nam Bldg, Avenida Olimpica, Taipa, +853 6223 1511, warriormacau.com, www.facebook.com/warriormacau, www.instagram.com/warriormacau
This article was previously written by Ksenia Kuzmina in February 2019  and updated in October 2021.
Tags
Related Posts