Auguste Borget was a French painter back in the 19th century that embarked on a 4-year journey around the world. From the Americas to the Far East, Auguste fell in love with South China right before the British came and colonized Hong Kong. Over a year of travelling between Hong Kong, Macao, and Guangdong, it was in Macau that the painter stayed most of his time. Borget described the A-Ma temple, one of Macau's iconic landmark, as the best architecture he has ever seen.
Now, in 2016, from the 29th of June until the 9th of October at the Macao Museum of Art (MAM), Auguste Borget returns to Macau to take us back in time, into a China that we've never got the chance to know. The oil painting A-Ma Temple, Macao is one of the more than 40 Macau themed pieces.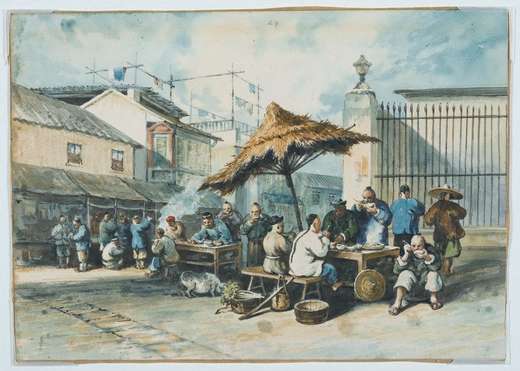 In total, there are 120 pieces on display loaned by nine cultural entities. The works include everything from sketches, watercolors, oil paintings to prints, and even antique books, truly showcasing Auguste's love of the South of China and the Pearl River Delta in the mid-nineteenth century. This exhibition is a journey, not only through ancient China but also through its costumes, culture, and architecture. It is, without a doubt, one of the richest and most important examples of the remarkable Sino-Western cultural exchange back in the day.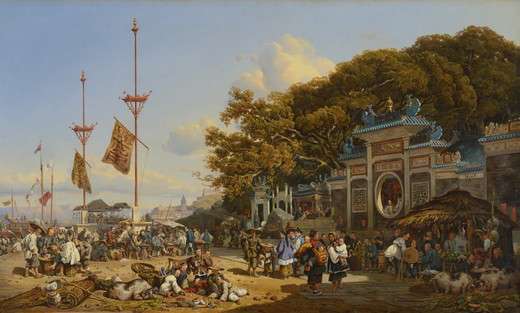 Get ready to enter in Auguste Borget's time machine and travel to South China a couple of centuries ago. Auguste Borget: A Painter-Traveller on the South China Coast can be seen at the MAM as part of Le French May, in collaboration with the Alliance Française de Macau and the General Consulate of France in Hong Kong and Macau.
Macao Museum of Art open daily from 10:00am – 7:00pm except Mondays, admission is free on Sundays and public holidays; tickets: adult: MOP $5, student card holders: MOP $2, free for children under 12, elderly over 65, members of "Friends of MAM"
Tags
Related Posts