Featured image: "Years of Macao" (2019), by directors Tou Kin Hong, Penny Lam Kin Kuan, Albert Chu Iao Ian, Emily Chan, Peeko Wong, Chao Koi Wang, Maxim Bessmertnyi, Mike Ao Ieong Weng Fong, António Caetano de Faria
The International Film Festival & Awards Macao (IFFAM) is getting better and better over time and 2019 marks the festival's fourth edition, which takes place from December 5 to 10 at several locations. Last year, one of the highlights was that renowned American actor Nicolas Cage hosted a masterclass in Macau.
This year, IFFAM's talent ambassadors include people from all cinema realms: French actress Juliette Binoche joins previously announced Hong Kong star, Carina Lau, and K-pop performer and actor Kim Junmyeon (SUHO).
Local quality
Macau has seen its share of cinema talents. Be it filmmakers or producers, there is a niche of incredible great professionals succeeding in this business in Macau. The fourth IFFAM acknowledges such talents by screening some local filmmakers' movies and combines this with the 20th Anniversary of the Establishment of the Macao SAR by having a Special Presentations dossier dedicated to films by locals. There are more than six Macau movies screening at this year's edition.
This section includes: "Ina And The Blue Tiger Sauna", "Years of Macau", "Let's Sing", "Patio of Illusion", "Strings of Sorrow"–all from 2019–among others. "A City Called Macau" appears at the Special Presentations area, alongside with US film "Dark Waters", Chinese "Flowers of Shanghai", "The Truth" from Japan, and "The Domain", all the way from Portugal.
Internationally Acclaimed Pieces in Macau
This festival wouldn't be international if there weren't some great names coming on screen from December 5 to 10. Scarlett Johansson and Sam Rockwell are the faces of this year's IFFAM opening film: "Jojo Rabbit", by director Taika Waititi is screened on December 5, at the Macao Cultural Centre.
Robert Eggers brings "The Lighthouse", a black and white masterpiece set on a remote New England island in the 1890s and featuring known actors Willem Dafoe and Robert Pattinson. Audiences will also be able to see Rupert Goold's "Judy"–featuring actress Renée Zellweger–and also Todd Haynes' latest work, "Dark Waters", with Mark Ruffalo, Anne Hathaway, and Bill Pullman.
Non-English movies are also highlighted in this edition, with works such as "The Platform", by Spanish director Galder Gaztelu-Urrutia, the co-production Bombay Rose (UK, India, France, and Qatar), by Gitanjali Rao, filmmaker Fyzal Boulifa's "Lynn+Lucy", Filippo Meneghetti's "The Two of Us", among many others.
Strong Mainland Presence
The expression Made in China makes more sense than ever. IFFAM 2019's lineup is proof of that: with great cinema being filmed, produced and released in the Mainland, great actors and grand filmmakers, this year's edition of this international film festival feature several big names from the country.
These include "Lucky Grandma", "Better Days", "Wet Season" in the New Chinese Cinema area (all released this year), "Balloon" and "Saturday Fiction" in the World Panorama, among others. "Flowers of Shanghai" (1998) and "Red Amnesia" (2014) is in Special Presentations.
Chinese hit movie "Better Days" director, Derek Tsang, producer Jojo Hui, and lead actress Zhou Dongyu will also be in town to present the film, which debuts on December 5, at the Old Court Building, a newly added venue for this year's festival. "Better Days" was selected in the Generation 14Plus section of the 69th Berlin International Film Festival and it's a Mainland China and Hong Kong joint effort. Chinese director Diao Yi'nan will also be in Macau, presenting his "The Wild Goose Lake" film
More than screenings
Besides a full-on screening program for about a week, Macau audiences will also be able to meet and listen to known actors, filmmakers and cinema professionals–from all over the world–speak. IFFAM's 2019 edition brings Juliette Binoche as an ambassador, but also South Korean director Kim Yong-hwa–who will host a masterclass, on December 7. "Along with the Gods: The Two Worlds" and "Train to Busan" made him a worldly renowned director.
In Conversation with Juliette Binoche takes place on December 9, at the Macao Cultural Centre. The French actress appeared in more than 60 feature films, won numerous awards and went on to win the Oscar in 1996 for her role in The English Patient. Entrance is free for both the masterclass and the talk.
Japanese director Takashi Miike will also be part of IFFAM 2019, attending the screening of his own action crime movie, "First Love", together with actor Masataka Kubota. Hailing from Japan as well, is "Dance With Me" comedy director, Shinobu Yaguchi, producer Chiaki Kusu and the veteran actor Akira Takarada. However, the guest list keeps going: the producer of "A Shaun The Sheep Movie: Farmageddon", Paul Kewley, "The Platform"'s director, Galder Gaztelu-Urrutia, Chinese director Li Shaohong, Portuguese producer Paulo Branco, German actress Barbara Sukowa, UK screen director Rupert Goold and Netherlands' Sacha Polak are also scheduled to be in Macau presenting some of the films of the festival.
IFFAM is organized by the Macao Government Tourism Office (MGTO) since 2016 and has been inviting strong names of local and international cinema sphere. It's also responsible for debuting, in Asia, several movies. For more information on the festival–programming, synopsis, pricing and schedule–check their official website and buy tickets here.
---
The 4th International Film Festival & Awards‧Macao (IFFAM) takes place from December 5 to 10, 2019. The IFFAM organizing committee vigorously gears up for the event, which features the "20th Anniversary Macao Special Presentations" as a special highlight of this year's program.
The IFFAM Organizing Committee stated that a brand-new section titled "20th Anniversary Macao Special Presentations" unfolds in the Film Festival this year to celebrate the 20th Anniversary of the Establishment of the Macao Special Administrative Region. A selection of local films will be screened in this non-competition section, to bring outstanding local film productions into the limelight on the international stage, showcasing the diverse dynamic of the cultural and creative industries in Macau while paying tribute to the city's film industry.
Local audiences will be drawn by a colourful and exciting programme, while international guests and industry will not only get to taste the excitement of Macau as a destination but meet the Chinese and Asian industries and explore the best of new films from Asia. The industry experts in the organizing team will help film-makers and industry from both sides of the globe to get to know each other in the informal atmosphere of Macau.
The festival will feature great directors and stars across its programme, but the competition will hone in on first and second time film-makers who are likely to attend and likely to remember Macau for their future films. By drawing attention to their work, the festival spotlight and cash prize become more meaningful than for more established directors. Looking back at the last year, you can see that there are many brilliant first and second films like Raw, Get Out, Son Of Saul, Embrace Of The Serpent, From Afar, The Witch, Lady Macbeth, Old Stone, Moonlight, The Hounds Of Love, The Girl With All The Gifts, Aquarius, The Bad Batch and The Rider, to name a few.
When: December 5–10, 2019
Where: Macau Tower Auditorium, Cinematheque Passion, Macao Cultural Centre Small and Grand Auditoriums
How much: TBA
For more information, check the official website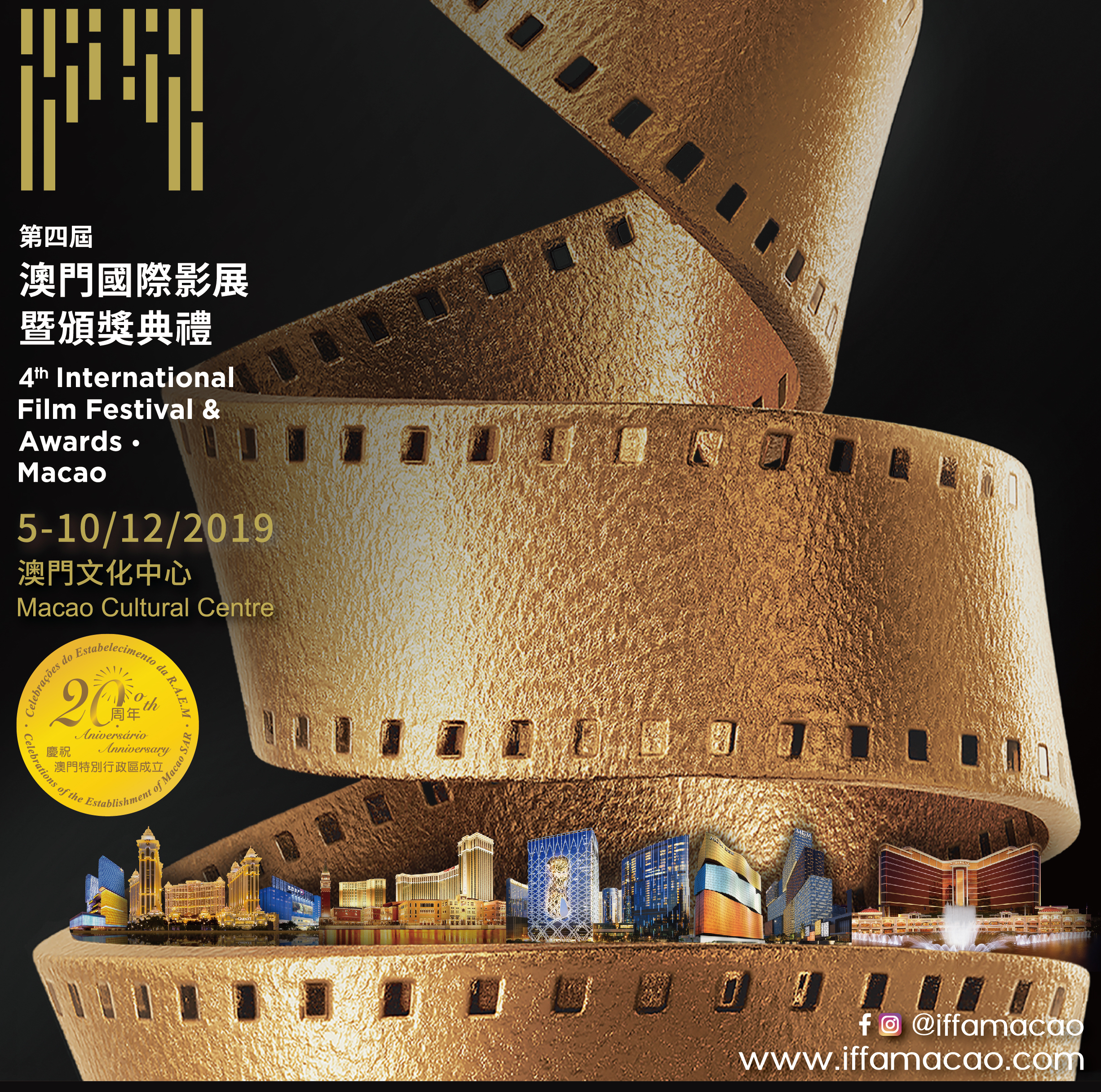 Tags
Related Posts