Macau might be small in size, but there are some pretty cool and interesting people contributing to putting the city on the cultural and intellectual map. Some are painters, others sculptors or thinkers. But there are also writers and that's what this is about. Linguistics researcher Wang Chun wrote a paper on the subject in the Review of Culture–it can be found online. The author explains "Literature is an art form which refers to the nature of society. As a Macao literary phenomenon Macanese literature reflects Macao's complex social structure and its living realities in many ways". We're taking you on a journey through some of the most interesting Macanese writers that lived, so be sure to read on and learn more.
Luís Gonzaga Gomes (1907–1976)
(See featured image above)
Born at the start of the 20th century, the Macanese researcher, professor, and writer Luís Gonzaga Gomes was strongly influenced by Portuguese writer, Camilo Pessanha (who lived in Macau for several years), also his teacher. The researcher studied translation. Gonzaga Gomes contributed significantly to keeping Macau's history alive by recording it. He was also crucial in the translation field as he published several paramount literary works from Portuguese into Cantonese, allowing access to these to people in Macau who didn't speak Portuguese, thus softening the language barrier.
His most remarkable work is related to that field exactly: a series of translation glossaries of specific expressions such as "Vocabulário Cantonense-Português" (1941), "Vocabulário Português-Cantonense" (1942), "O Estudo de Mil Caracteres" (1944), "Em Torno do Vocábulo Tou" (1951), "Citações Chinesas" (1953), "Vocabulário Português-Inglês-Cantonense" (1954) and "Noções Elementares da Língua Chinesa" (1958). Gonzaga Gomes also wrote essays on the Chinese culture in Macau–costumes, tales and traditions–as well as translated to Chinese and published, in 1955, "História de Portugal" (History of Portugal). As important is his contribution to Macau's cultural and artistic field; he was one of the former Luís de Camões Museum's curator and wrote for different news publications in Macau.
Also read: Macau's Most Famous Artists of Yesteryear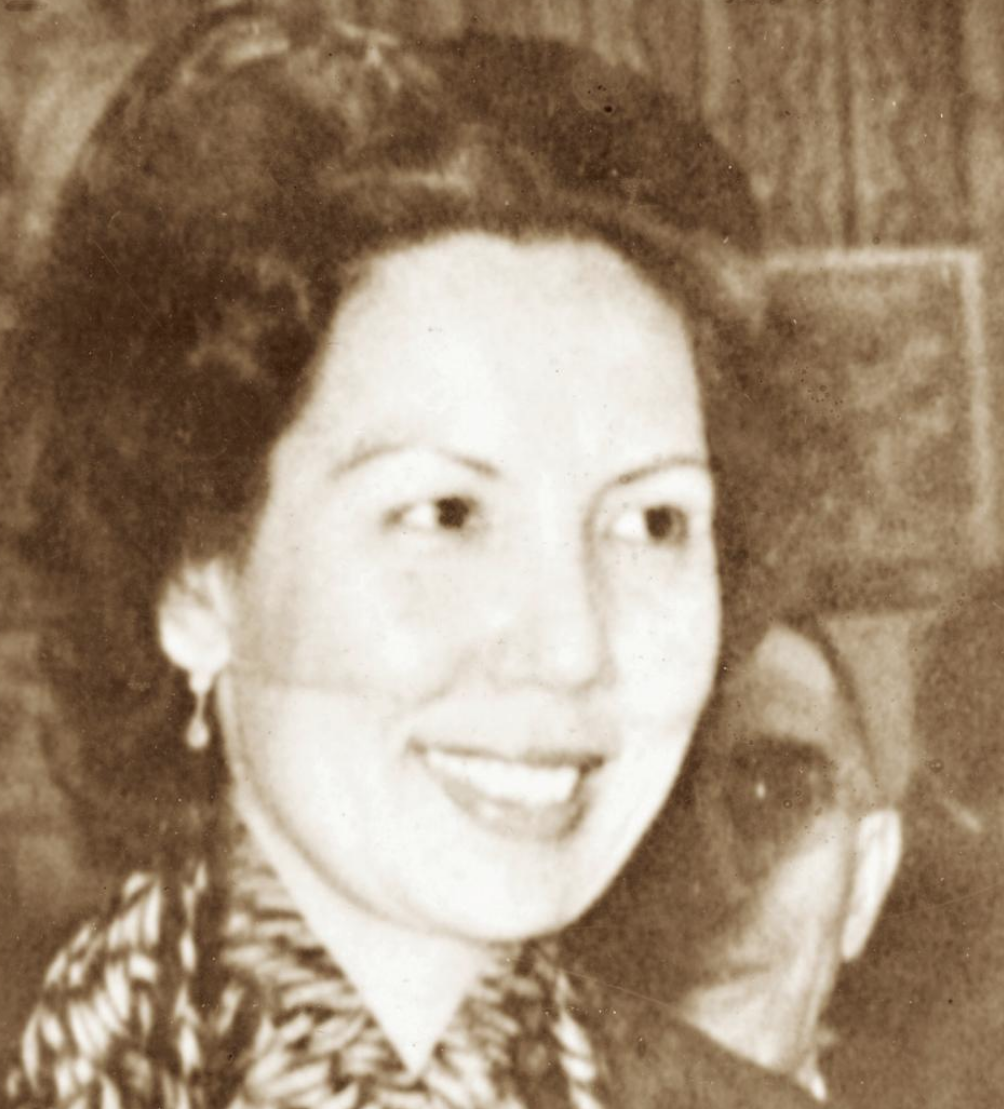 Deolinda da Conceição (1913–1957)
A strong figure in the 1950s, Deolinda da Conceição was an important writer and journalist in Macau, and one of the only women in this craft. The daughter of a Portuguese merchant and a Macanese woman, she got married in Guangdong, went on to live in Shanghai, from where she fled to Hong Kong during the Japanese invasion in 1937. However, things were also difficult in the neighboring region also affected by the Second World War. During this period, she taught Portuguese in a Hong Kong school and worked as a translator (English to Portuguese) for the Macau newspaper, "A Voz de Macau".
When the war ended, Deolinda da Conceição returned to her homeland, where she started working as a secretary and writer for the local daily newspaper, "Diário de Macau". From chronicles to literary reviews, essays, and short stories, her writing was prolific. She also had a "feminine column" highly popular amongst female readers. At the same time, the scholar taught English Language and Stenography at a private Portuguese high school. Upon her first visit to Portugal, in the 1950s, Deolinda da Conceição published her one and only fiction book containing 27 short stories, "Cheong Sam – a Cabaia". Considered by many as a milestone of Macanese literature, the story tells the story of Chinese women and their struggles, describing mentalities and changes, be it economic or social. Her experiences during the Second World War are also very much present in the book.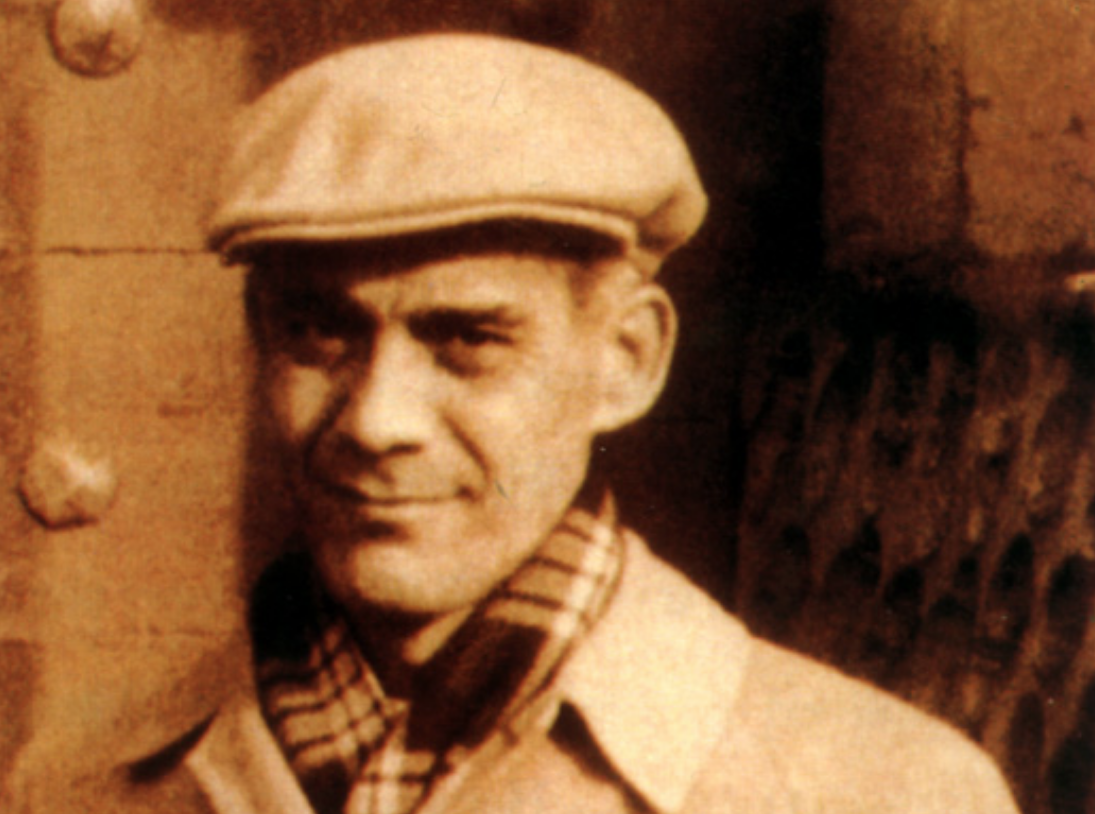 José Inocêncio dos Santos aka Adé (1919–1993)
Prolific poet and strong advocate of Patuá–Macau's creole–José Inocência dos Santos was mostly known as Adé within the local community. The public worker has a wide portfolio of works, with one of his greatest achievements being contributing to the resurrection of the rich Macanese dialect in the form of drama plays. He also wrote for Hong Kong's "China Mail", USA's news agency, Associated Press, and several local publications. The founder of Tuna Macaense–a musical group–he left a rich and important legacy when it comes to the local dialect: from operas to screenplays, poems, and recitals, Adé is a paramount figure relevant nowadays, especially for those studying patuá.
Adé released ten works, most of them written in the Macanese dialect. The first, however, is a travel book recounting his journey across Scandinavia–"Escandinávia, Região de Encantos Mil" (1960). Most of his later books are filled with rich poems in patuá with an ironic twist very common to this dialect.
Also read: Patuá: Macanese Creole Facing Extinction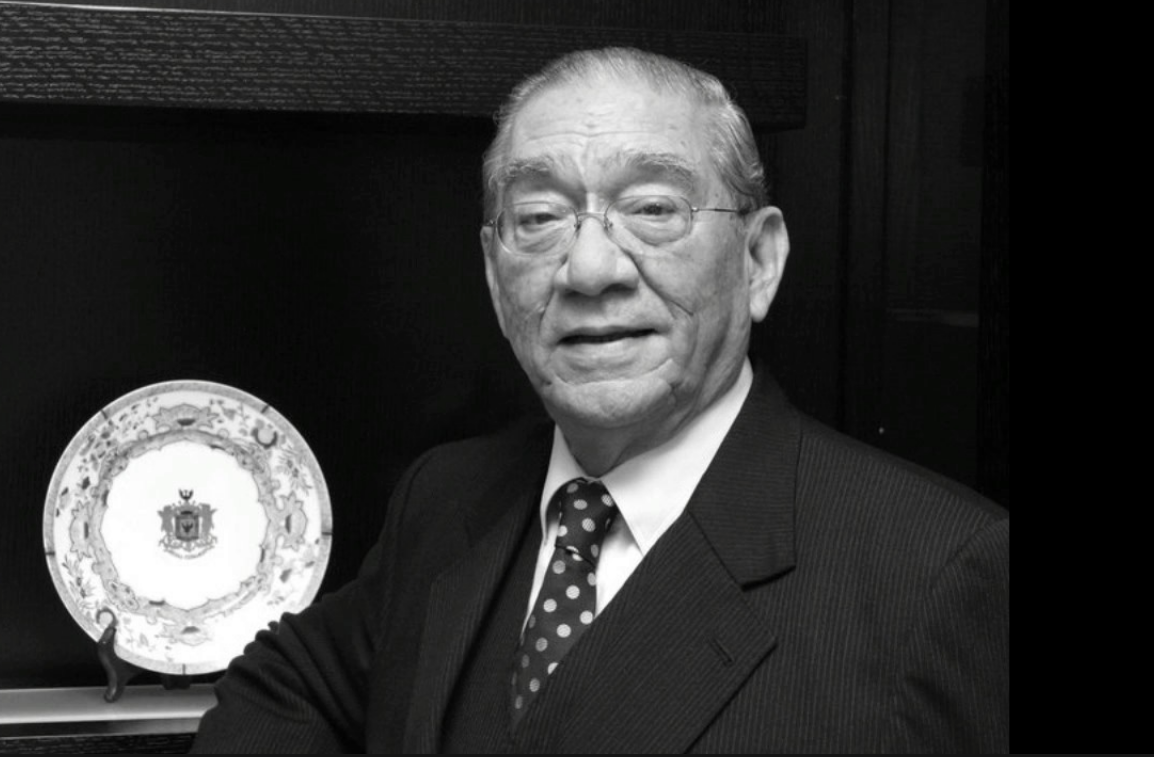 Henrique de Senna Fernandes (1923–2010)
Henrique de Senna Fernandes descends from a Macanese family with a history of more than 250 years. His family too was impacted by the consequences of the Second World War, when his father lost the family money in the Hong Kong Stock Exchange. However, the writer never lost hope and tried hard. One of 11 siblings, he studied Law at the University of Coimbra (Portugal) before returning to Macau.
Like Deolinda da Conceição, Senna Fernandes also explored the relationships between the different communities in Macau and the hardships of it. His six published books evoke specific Macau times–1930s to 1950s–teaching readers about traditions, costumes, and particular ways of life of mixed people and generations, as himself. Amongst his portfolio of books is "Amor e Dedinhos de Pé" and "Pai das Orquídeas"–both translated into English as "Love and Tiny Toes" and "Father of the Orchids". Both "Love and Tiny Toes" and "A Trança Feiticeira" were adapted into cinema.
Besides publishing these works of fiction, he also frequently collaborated with local newspapers and magazines, such as "A Voz de Macau", "Notícias de Macau", "O Clarim", "Gazeta Macaense", "Mosaico", and "Review of Culture" (some of his essays in English can be found online). For "Confluência"–a local publication–he wrote several articles in cinema.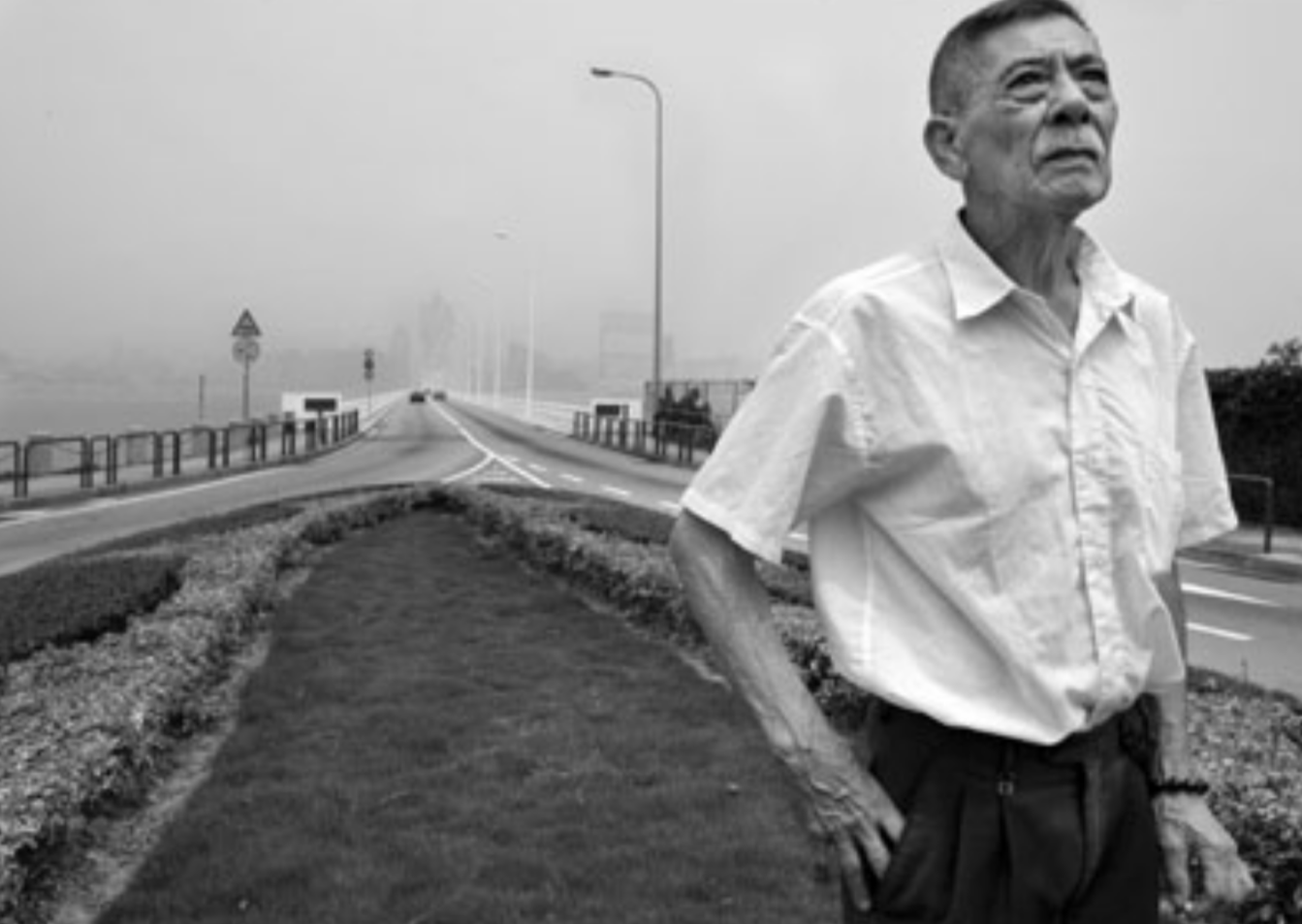 Leonel de Barros (1924–2011)
A painter, musician, activist, researcher, storyteller, and writer, Leonel de Barros is a paramount figure when talking about Macau's history and culture. Born in August 1934 in Macau, the Second World War also took a toll on his family and he had to leave high school to enlist in the military. After becoming a public worker and keeping a job at CEM for 15 years, he graduated in Veterinary Medicine, becoming one of the only vets in Macau at the time. Highly popular amongst animal owners, Neco–how people called him–himself had 11 dogs in his terraced home.
When it comes to writing, he was a late bloomer, starting this craft at the age of 80. By combining his two passions (writing and nature), he started with books on plants and venomous snakes of Macau ("Ilustrações da Fauna e Flora de Macau" and "Guia Ilustrado das Cobras Venenosas de Macau") and went on publishing on temples, rituals and tales, nautical stories, popular traditions, his own account from the war, personalities of Macau and also Catholic churches and religious ceremonies in the city.
José Baptista de Miranda e Lima (1782–1848)
Mostly know for this teaching career, José Baptista de Miranda is an important figure in Macau's history. With relevant work as a poet as well, the regal professor never left the city where he was born. With a Portuguese father–a professor too–and a Macanese mother, Miranda e Lima, he was taught Latin, Italian, History, Classic and Modern Literature, but also Rhetoric, Theology, Physics and Maths, Fencing and Music.
In 1804, he followed his father's footsteps, taking his place as regal professor of Portuguese and Latin at Macau's St. Joseph College. His writings were relevant to establish some aspects of the history of Macau, to which he contributed with long essays and texts requested by people such as André Ljungstedt and several Jesuit priests from local missions. Macanese Miranda e Lima ended up publishing books in Portuguese and even one in patuá. "Diálogo entre 2 Pacatos na Rua Direita na Noite de 13 de Maio de 1824", "Ajuste de casamento de Nhi Pancha cô Nhum Vicente", "Solitário" and "Alectorea"–a poem from 1838–"Philomena Invicta", amongst others.
Tags
Related Posts