Featured image credit: Andy Leung
Enter Macau–a Chinese city with salient Portuguese characteristics. If you've been asking "Is Macau a country?", you've come to this page searching for answers to one of the list of Macau questions to get an understanding of this premium travel destination. We're up for the challenge so let's get educated with a quick Q&A of the most asked questions about Macau!
Is Macau a country?
No. Macau is a Special Administrative Region (MSAR) of the People's Republic of China (PRC). On December 20, 1999, Macau ended its history of some four and a half centuries of Portuguese colonial rule. It then began a new era following in the footsteps of its sister city Hong Kong (HKSAR), whose sovereignty was returned to China in mid-1997 two years prior.
Does Macau have its own passport?
Yes. It's easy to mistake Macau as a separate country because of its location and also that it does have its own passport. It also follows a separate basic law to China under the practice of "One Country, Two Systems". The latter refers to the formula designed by Beijing to solve the problem of ruling Hong Kong–and later, Macau–after its reversion to China on July 1997. It stipulates a 50-year transition period in which the capitalist system and way of life should remain unchanged for 50 years to maintain prosperity and stability.
Click here for more details on getting the Macau passport and here for visa information on Macau.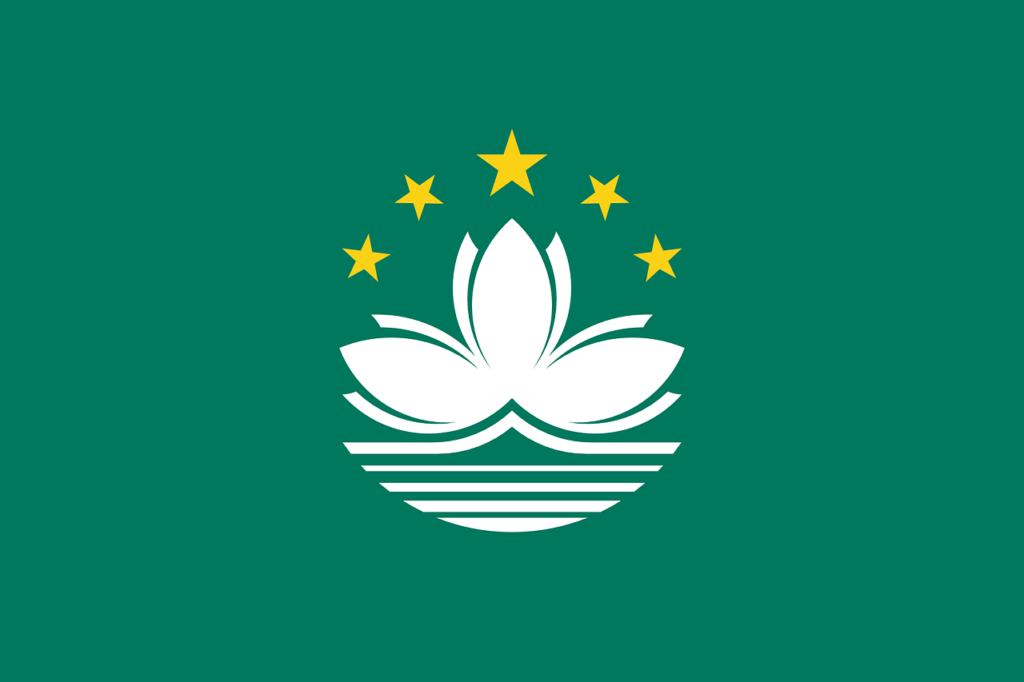 Is Macau a part of China?
Yes. However, Macao SAR and Hong Kong SAR both exercise a high degree of autonomy from the People's Republic of China and enjoy executive, legislative and independent judicial power to varying degrees.
Macau's return to China was first conceptualized after the 1974 Carnation Revolution in Portugal, during which Lisbon began its decolonization policy with the intent of returning Macau to the PRC. In late 1984, the Chinese and British governments signed a joint declaration on the return of Hong Kong's sovereignty to China. The Sino-Portuguese negotiations began shortly after in mid-1986. This led to an agreement in 1987 that stipulated the "return resumption" of Chinese rule in Macau in 1999.
Therefore, Macau is set to be absorbed back into China by 2049, although neither governments have explicitly stated what that means exactly.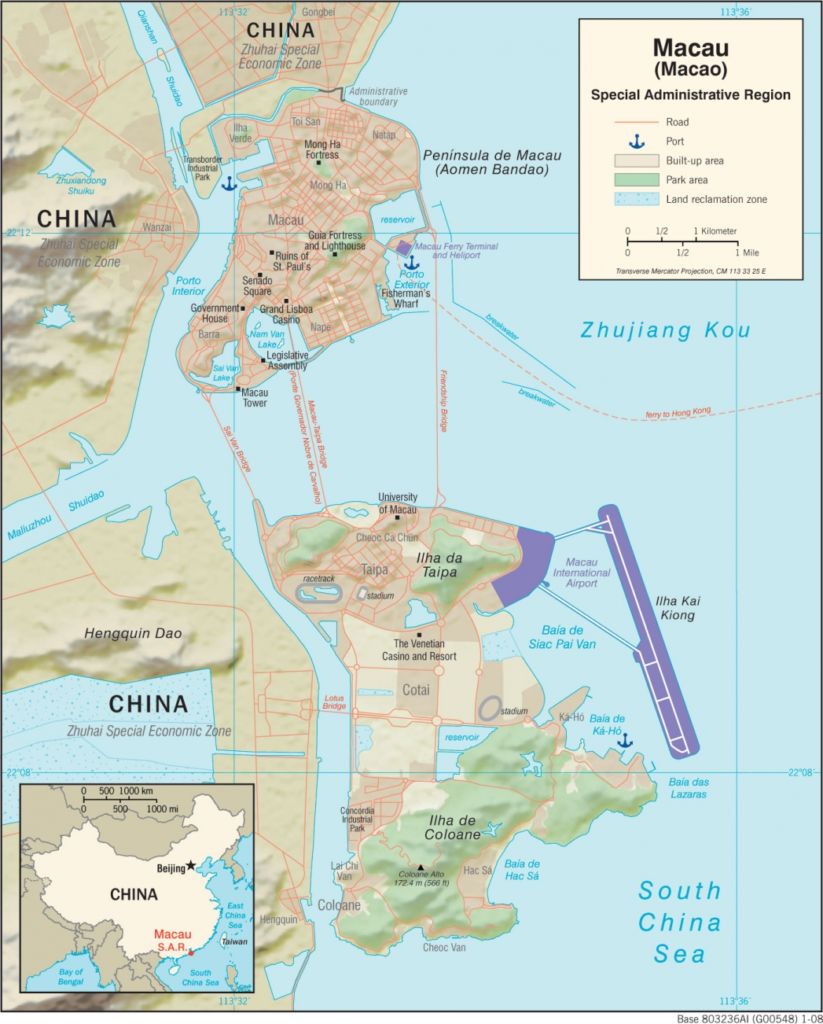 Is Macau in Hong Kong?
No. However, it does share proximity and history with its sister city just 64km (40 miles) away.
Is Macau an island?
Technically, no. Macau began as a tiny peninsula with two adjoining islands on the southern coast of China. Macau and China share a border to the north, where the territory crosses over to the mainland Chinese city of Zhuhai. During the turn of the 21st Century, the little territory of 450,000 people expanded in size through land reclamation. It grew in area from 10.28 sq km (3.97 sq miles) to 32.9 sq km (12.7 sq mi).
After this growth, where Macau was located shifted. The Macau islands of Coloane and Taipa–south of the peninsula–were connected with a strip of reclaimed land called Cotai (a portmanteau of Coloane and Taipa). The latter holds a concentration of new casino complexes the likes of The Venetian Macao, Studio City Macau, Sheraton Grand Macao Hotel, Cotai Central and more.
What is Macau in Chinese?
Traditional Chinese: 澳門
Simplified Chinese: 澳门
What is Macau's currency?
It's the Macau Pataca, abbreviated as "MOP $" –hence the confusion with "Macau dollar"!
Macau or Macao?
It's "Macau" in colloquial English and Portuguese, official Macau languages. However, its official name uses the old Portuguese spelling "Macao Special Administrative Region of the People's Republic of China".
Macau's official language is Chinese (more commonly used) as well as Portuguese. It is explicitly stipulated in Article 9 of the Macao Basic Law: "In addition to the Chinese language, Portuguese may also be used as an official language by the executive authorities, legislature and judiciary of the Macao Special Administrative Region."
What is the Macau population?
622,567 people as of 2017, according to the World Bank. This makes it the most densely populated region on the planet with 21,340 people per square km.
We hope we've been able to answer all the salient questions relating to Macau! If you've got more, do send them to our Facebook page. Happy planning and enjoy your trip!
Tags
Related Posts