For those of you considering a move to Macau, Suzanne Watkinson of Ambiente Properties offers up some welcome home search tips! Read on to find out more.
Location
On the whole, public transport in Macau is pretty good, and almost everywhere is within a ten-minute ride, so you don't necessarily need to live close to work. Some like high-rise living in shiny new tower blocks, while others prefer experiencing a bit more of Macau culture and live in low-rise areas on the peninsula, the lakes, in the world heritage areas, or in the older village areas in Taipa or Coloane.
Research
Go online and start looking at some Macau real estate agent websites to get a feel for what's available.  To test out which agents you'd feel comfortable working with, start communicating with a couple; the level of English is variable. See how quickly they respond to your questions, and judge them by the quality of questions they are asking you–do they really have your interests and needs at heart?  Do they appear to be prepared to work on sourcing appropriate homes to fit these needs, or are they just pushing properties that they already have on their listing?
Things to Consider
Do you prefer brand new properties (and these tend to be smaller) or larger but older properties? All properties, new or old, will be provided with the basics: air conditioners, refrigerator, cooktop, and washing machine. But what are your other essentials? Is a balcony a must? What about a view, high or low floor, in-house clubhouse, bath or shower, car park?
Note that many of the apartments in Macau don't provide ovens because Chinese cooking is almost entirely steamed or fried so ovens for baking facilities are mostly not needed. It's very rare to find a dishwasher too. Most of the new builds provide a combined clothes washer-dryer, but do you prefer to have these two as separate machines?
Finances 
Landlords require two months security deposit and one month rent in advance. Agency commissions are the equivalent of one month's rent. Getting funds transferred from one's home country to Macau (especially it seems from Australian banks), can be a lengthy process and if you see a property you really want, you need to have ready cash to put down as a deposit to secure it. Few real estate agents and no landlords will accept credit cards. Come to Macau with sufficient access to cash that will cover at least an initial one-month security deposit.
Rent is nearly always quoted in Hong Kong dollars. Some landlords prefer receiving Hong Kong dollars, but others accept the local currency, the Macau pataca.
Other Documentation
Landlords will also want to have a copy of your passport, a copy of your business card or business address, and some want to see proof of permission to live or work in Macau–so a copy of your blue card, or at least the application for one that your company's HR department will have gotten on your behalf.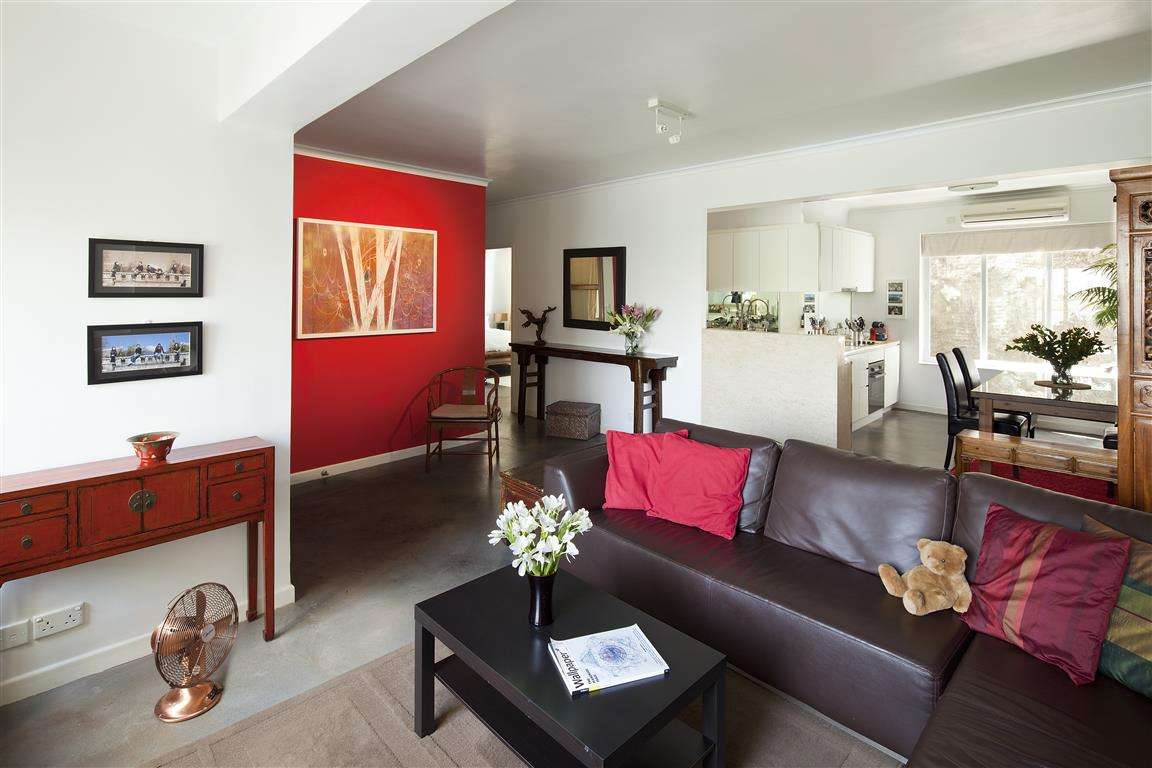 Furnished or Unfurnished? 
We get asked this a lot; shall I bring my furniture with me or are there good furnished places? Generally, our experience shows that landlords are not particularly house proud or caring of their tenants and the furniture provided can be cheap and not exactly pleasing to the eye. If you intend to be in Macau for a two-year contract, offered sufficient relocation costs from your company, and enjoy living with the familiarity of furniture you care for, then look at bringing in your own–we certainly would.
On the other hand, many new arrivals who opt to take an unfurnished property enjoy the process of buying new things. Macau has several furniture stores, and there's IKEA in Hong Kong that offers online ordering, delivery, and installation in Macau. The Macau IKEA store should open in Central Taipa soon. Hong Kong has some fantastic furniture stores which we can direct you to as well. And besides, this time in Asia may be a good opportunity for you to buy a few Chinese pieces–cabinets, altar tables, side pieces, chairs, dining and coffee tables. Ambiente takes our clients over to China on regular buying trips and some beautiful "antique" pieces can still be found.
Utilities
Once you've settled on an apartment, you as a tenant will be expected to assume the responsibility of paying for the day to day expenses of the place. Your real estate agent will ensure that you are all set up with utilities (usually these stay in the landlord's name), and where necessary will help you apply for cable television (some buildings have it included in the management fees) and internet access.
Building Management Fees
These are almost always paid by the landlord.  Some buildings have clubhouses which do not require any payment, use is included in the management fees, for example, One Central Macau and The Manhattan – Macau. Others have to be paid for separately, by the tenant on an optional basis, for example, One Oasis and Ocean Gardens.
Parking
It's a running joke in Macau that the cost of buying a parking space will be for sure more than the value of your car and often as much as the cost of an apartment. This is why parking spaces, if even available in your building, can be expensive, and are nearly always rented separately from the apartment. On-road parking meters are relatively inexpensive (MOP $6 per hour) but it's the nuisance factor of having to top up the meter every two hours that can be off-putting. Government-provided multi-story car parks rented by the hour are an option, but the price of these keep going up. Many people give up the idea of having a car, and some tell us they feel that it's a liberating experience without one!
---
For any queries on these tips, Suzanne welcomes you to contact her and don't forget to invite us to your housewarming party!
Ambiente Properties 2F Comercial Infante Building, 17a Rua do Dr. Pedro Jose Lobo, Macau, +853 6622 8541, www.ambiente.mo, [email protected]
Tags
Related Posts