Looking to brush up on your language skills? We've been wondering about the best places to learn languages in Macau and if you're thinking about it, this list might interest you! Be it Cantonese, Mandarin, Portuguese, English or any other languages, there is something for everyone at these schools, so read on to find out where and how to apply to start a language course in town. If you are a Macau resident, remember that the government offers MOP $6,000 for you to spend on education!
University of Saint Joseph (USJ)
(See featured image above)
This institution offers a wide range of Cantonese courses (among others). Whether it's their Conversational Club, a beginner's or an advanced course, there is a course for every learner here. Aided by materials, practical exercises and classes, this is a great place to get started on practicing the local dialect! Check out their beforementioned Club, but also Cantonese for Foreigners – Basic I, which is great if you are struggling to communicate with your colleagues in your workplace.
USJ is one of the best places to learn languages in Macau as it has so many other languages available as well. Be it English (beginners, intermediate, advanced, business and others), Mandarin, Portuguese, Spanish, German, Korean, Japanese, and even Latin, Greek or Hebrew, there is a wide range of languages to choose from! Levels are diverse, so be sure to opt for one you are comfortable with, while still being able to learn new things.
University of Saint Joseph 14-17 Estrada Marginal da Ilha Verde, Macau +853 8592 5600, [email protected], www.usj.edu.mo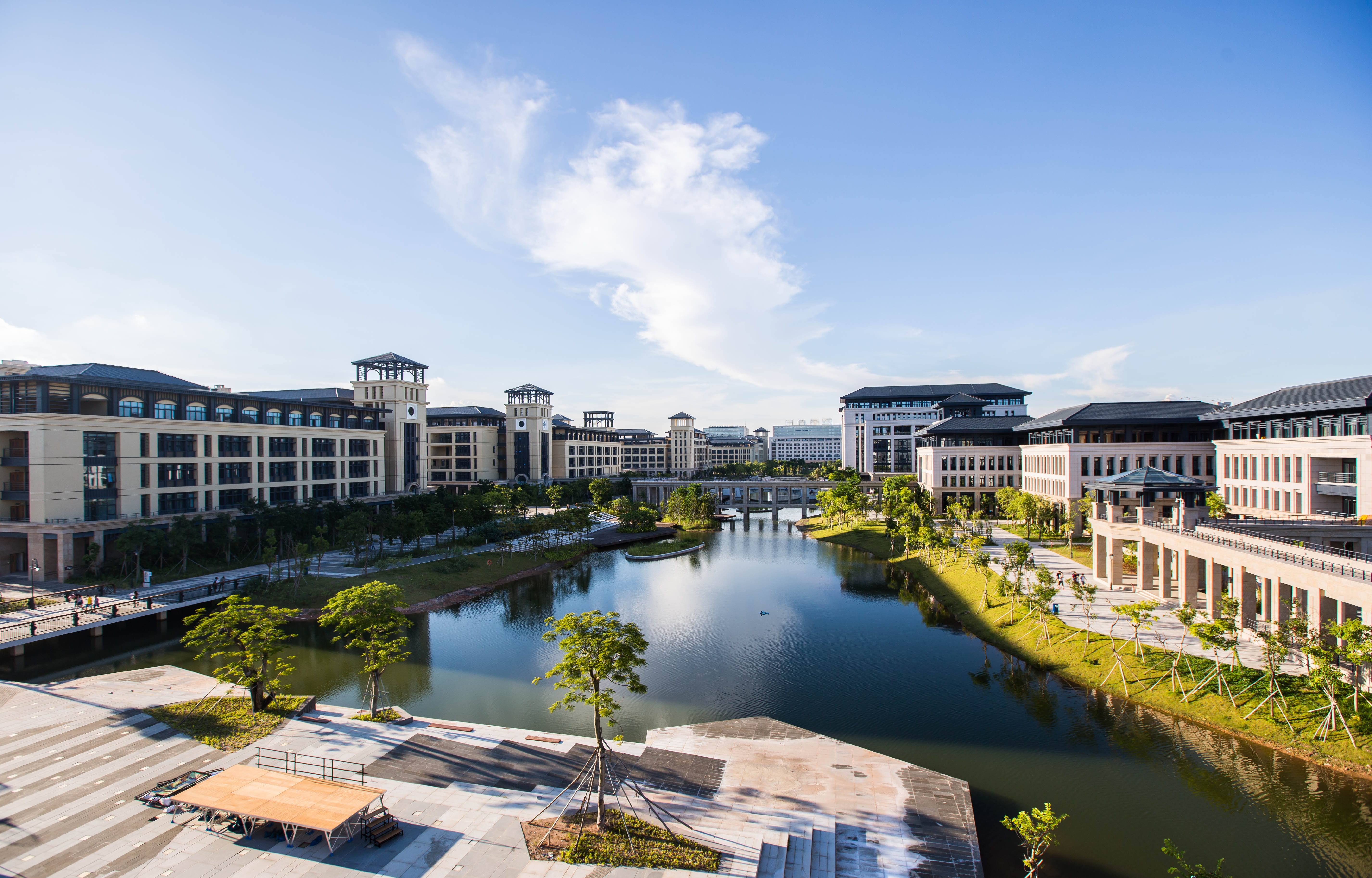 University of Macau
At the University of Macau's Confucius Institute, they specialize in Mandarin classes. Free of charge, there are two levels: starter and intermediate. Created with learners of Chinese as a foreign language in mind, it also includes a bit of history and traditions in China. Although it encompasses all four skills (listening, speaking, reading and writing), it focuses on listening and oral skills–the easiest to learn. With the biggest Portuguese department in Asia, the University of Macau is a great option for those looking to brush up on their Portuguese!
There are also other classes at the University of Macau such as French, Korean, German and Spanish. Upon completion of three consecutive courses (FREN100–FREN200) of French, students should be able to sit for the A1-level CEFR (Common European Reference Framework) exam. For the Spanish one, there are several levels and students can choose to take one of the three exams of the Diploma in Spanish as a Foreign language (DELE), offered by the Instituto Cervantes. The Center for Japanese Studies also offers Korean. Courses KORN110 and KORN120 teach writing, reading, oral and communication skills, as well as a bit of Korea's culture. With a similar structure to the ones offered at the Goethe Institutes, UMAC's German course can be done separately or as a whole. By the end of three or four semesters, students should have the skills to complete important internationally accredited exams.
For Portuguese, German, French, Spanish and Korean language classes – fah.um.edu.mo
Mandarin classes – ci.um.edu.mo
University of Macau Avenida da Universidade, Taipa, +853 8822 4500, ci.um.edu.mo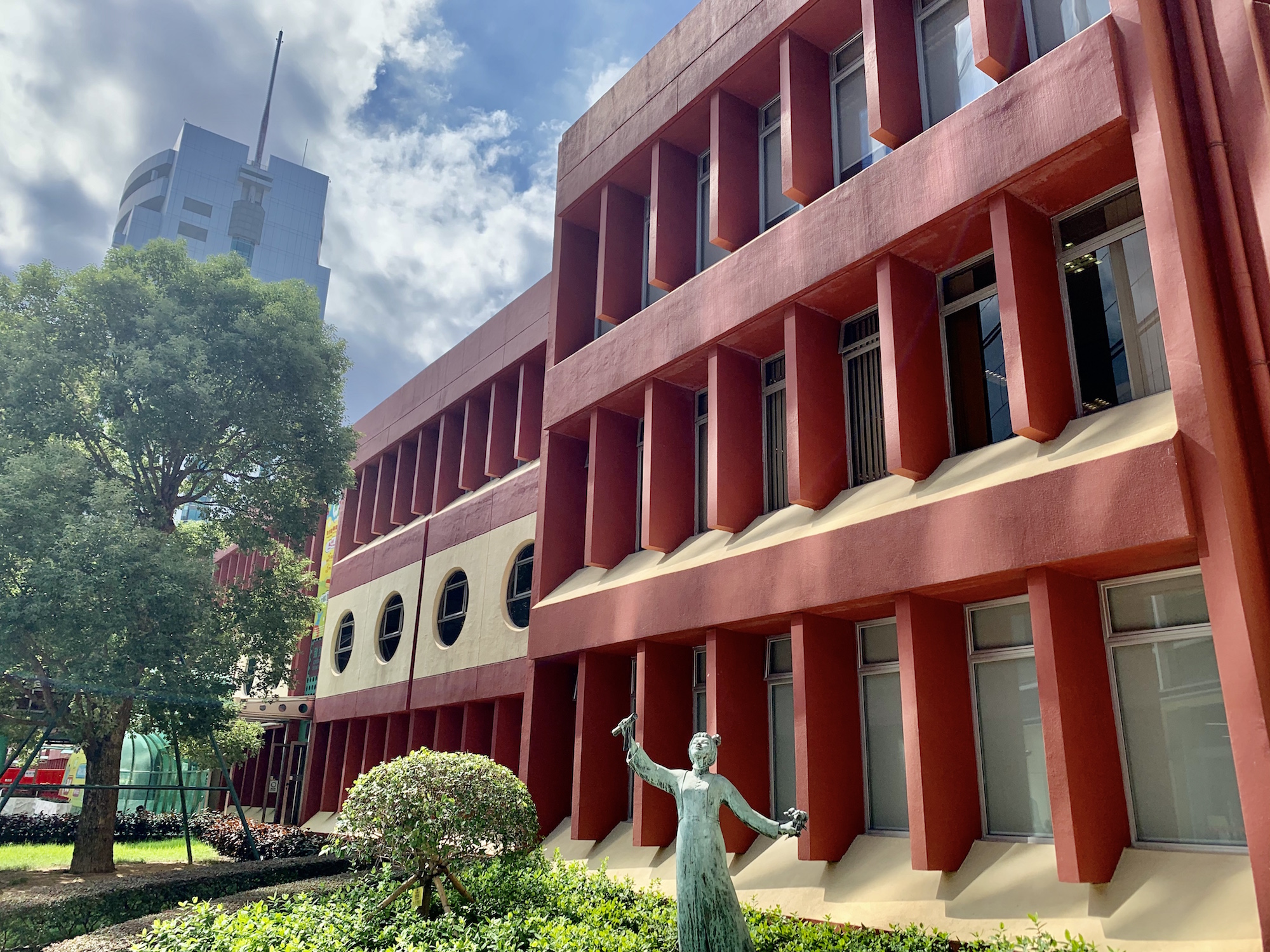 Macau Polytechnic Institute
If you want to improve your English, then Bell Centre of English is one of the most comprehensive institutes of English language teaching in Macau. The Cambridge English Qualifications (Business), for example, was designed for those looking to better their English and obtain a professional certificate that's internationally valid. There are others, such as six levels of general courses, but also IELTS exam prepping and other specific ones such as English for the workplace.
Macau Polytechnic Institute MPI-Bell Centre of English, 3/F, Meng Tak Building, Rua de Luís Gonzaga Gomes, Macau, +853 8599 3162/3163/3164, bellcentre.ipm.edu.mo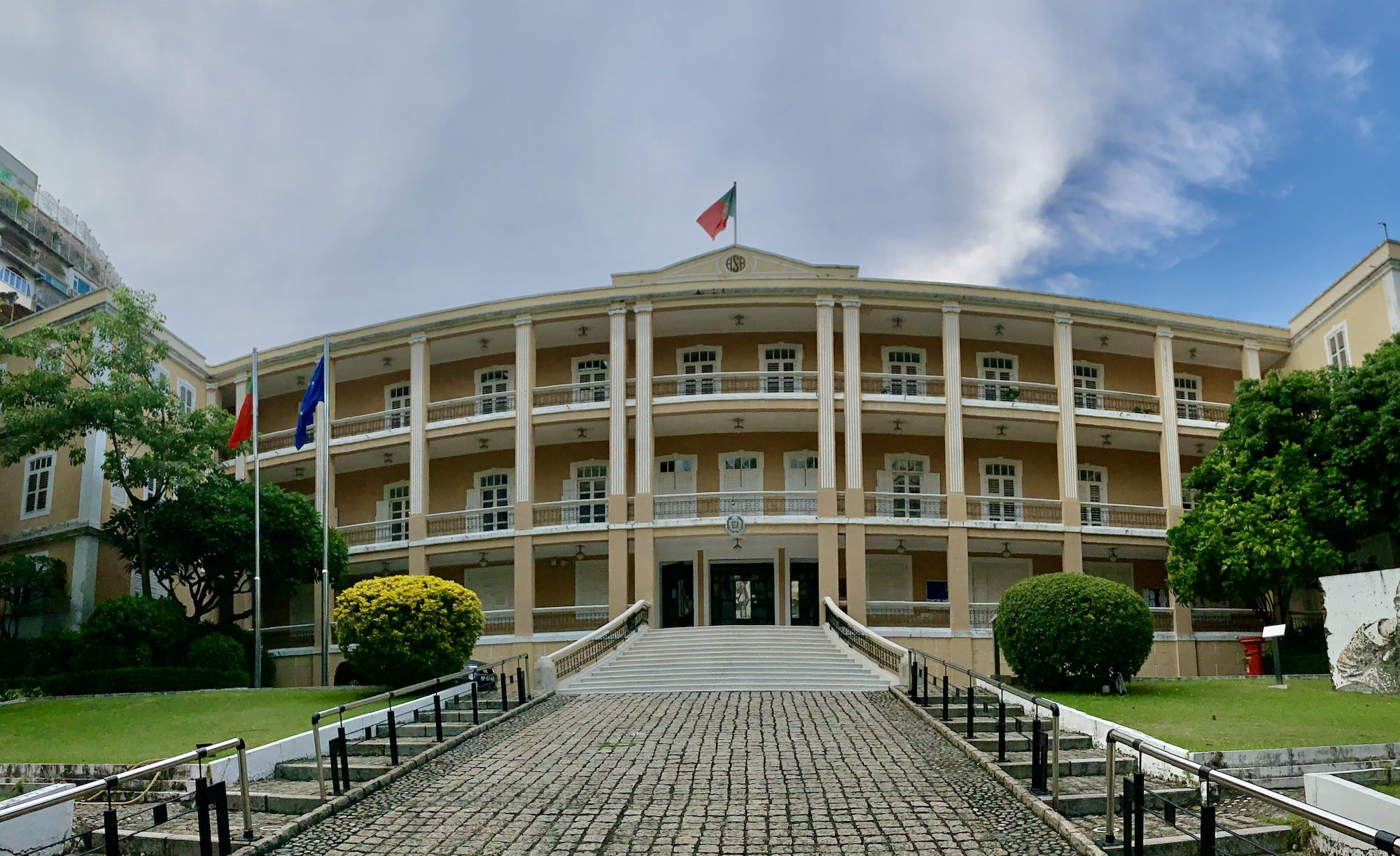 IPOR (Portuguese Language Centre)
IPOR is one of the best learning centers when it comes to learning Portuguese in Macau. Offering a wide range of courses, there are options for beginners, people with some knowledge already and advanced classes. Kids are also welcome, at these classes. The institute is located in a beautiful Western-style building which also hosts the Portuguese Consulate. There is a lot of history there, so be sure to explore it well and immerse yourself in all things Portuguese. Their library is quite comprehensive and there are always native Portuguese around to whom one can ask information from or clarify something. Portuguese classes are priced at no more than MOP $4,000 and can be subsidized by the government. This is one of our favorite places to learn languages in Macau.
Course for Children and Youngsters – ipor.mo/clp
IPOR 45 Rua Pedro Nolasco da Silva, 1/F, Macau, +853 2853 0887, [email protected], ipor.mo/clp, www.facebook.com/IPOR.Macau, apps.dsej.gov.mo/cesspublic/public/main.jsf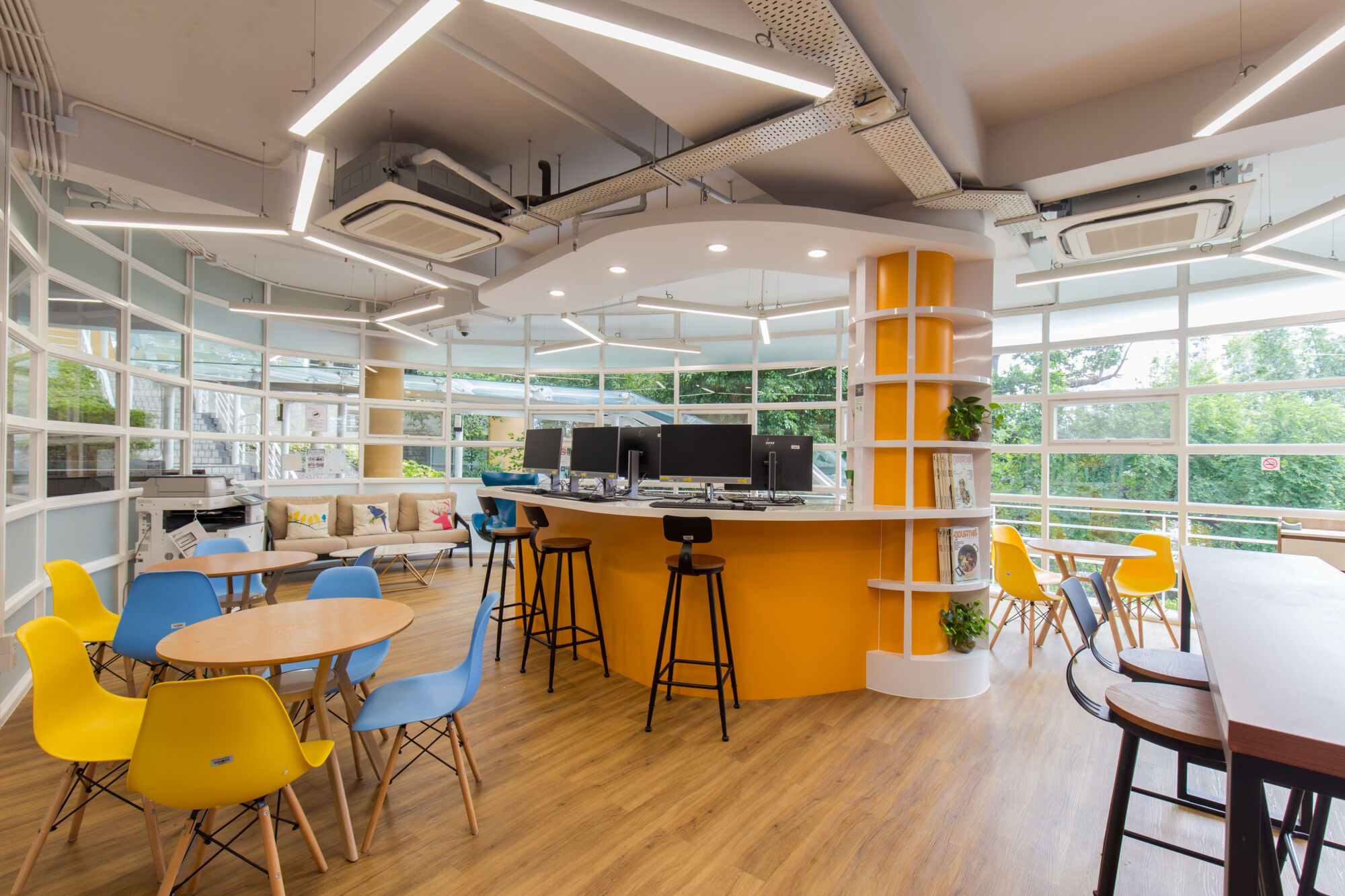 Institute for Tourism Studies (IFT)
The Institute for Tourism Studies has several courses available, some focusing on specific areas like cuisine or hotel service. Cantonese for Non-Chinese Speakers 2, English Language Skills for Beginners: Grammar 2, Practical Everyday English for Beginners: Self-Introduction, Spoken English for Workplace 1, Putonghua for Non-Chinese Speakers 1, Putonghua Pinyin, Portuguese for the Food and Beverage Sector and Portuguese for the Travel and Tourism Sector are just some of their language courses on offer. These are great deals since most are free and the paid ones are included in the Continuous Improvement and Development Program.
IFT Colina de Mong-Hà, Macau, online courses information, +853 2856 1252, [email protected]
DSEJ Language Diffusion Centre
This government center promotes the study of four languages: Mandarin, Cantonese, Portuguese and English. Each takes 30 to 70 hours to finish, with a completion certificate based on frequency and exams. These are wallet-friendly but cater more to Macau residents. Blue cardholders should look at higher education schools. DSEJ also sponsors a series of English and Portuguese international exam courses, including TOEFL (kids and grown-ups), TOEIC, TFI Test (Test de Français International), ITP Program (Test of English as a Foreign Language – Institutional Testing Program), several levels of Portuguese, among others. Check here to find out which courses are covered under the Continuing Education Development Plan.
DSEJ Language Diffusion Centre 31, 3/F, Rua Formosa, Macau, +853 28400211, www.dsej.gov.mo, [email protected]

Alliance Française de Macao
If French is more your thing but you are still unsure about where to learn it, worry no more! Alliance Française has an office in Macau and provides a wide range of French classes for kids and adults. Teaching the language and spreading knowledge about French culture in Macau since 1987, this institution has all kinds of courses. From beginners to advanced, intensive preparation for international French exams and private classes, there is plenty of courses to choose from here.
Not everybody likes to learn with classmates and require more concentration and attention so private classes can be considered. They even have classes for kids from three to six, with a duration of less than six months, and shorter lessons focusing on specifics, such as grammar. Courses usually cost between MOP $900 and MOP $3,000. See what fits you best and head there to check out their availability.
Alliance Française de Macao 4 Travessa do Bom Jesus, Macau, +853 2896 5342, [email protected], alliancefrancaisemacao.chez.com, www.facebook.com/alliancefrancaisemacao
Tags
Related Posts