There are so many factors that can make or break the perfect cheese plate. The amount of cheese, obviously, is the most important factor. But so much about cheese is enjoyment; sitting back, relaxing, savoring the taste and enjoying a glass wine.  These bars and restaurants have more than mastered the "art of the cheeseboard".
Aux Beaux Arts at MGM Macau
As expected, the cheese board ( pictured above) at the French restaurant Aux Beaux Arts is a triumph, served on your own large piece of wood. Part of the fun is choosing your cheeses from their special trolley, wheeled to your table and expertly explained to you. There are twelve cheeses on offer and all are French, with a nice assortment of smells and colors along with a range in texture and flavor. Some traditional French cheeses such as la Marotte from Larzac were on offer as well. Served with fresh bread, fig jam and fruit. Their standard serving is MOP $120 for a selection of five cheeses.
Aux Beaux Arts MGM Macau, Avenida Dr. Sun Yat Sen, Nape, Macau, www.mgm.mo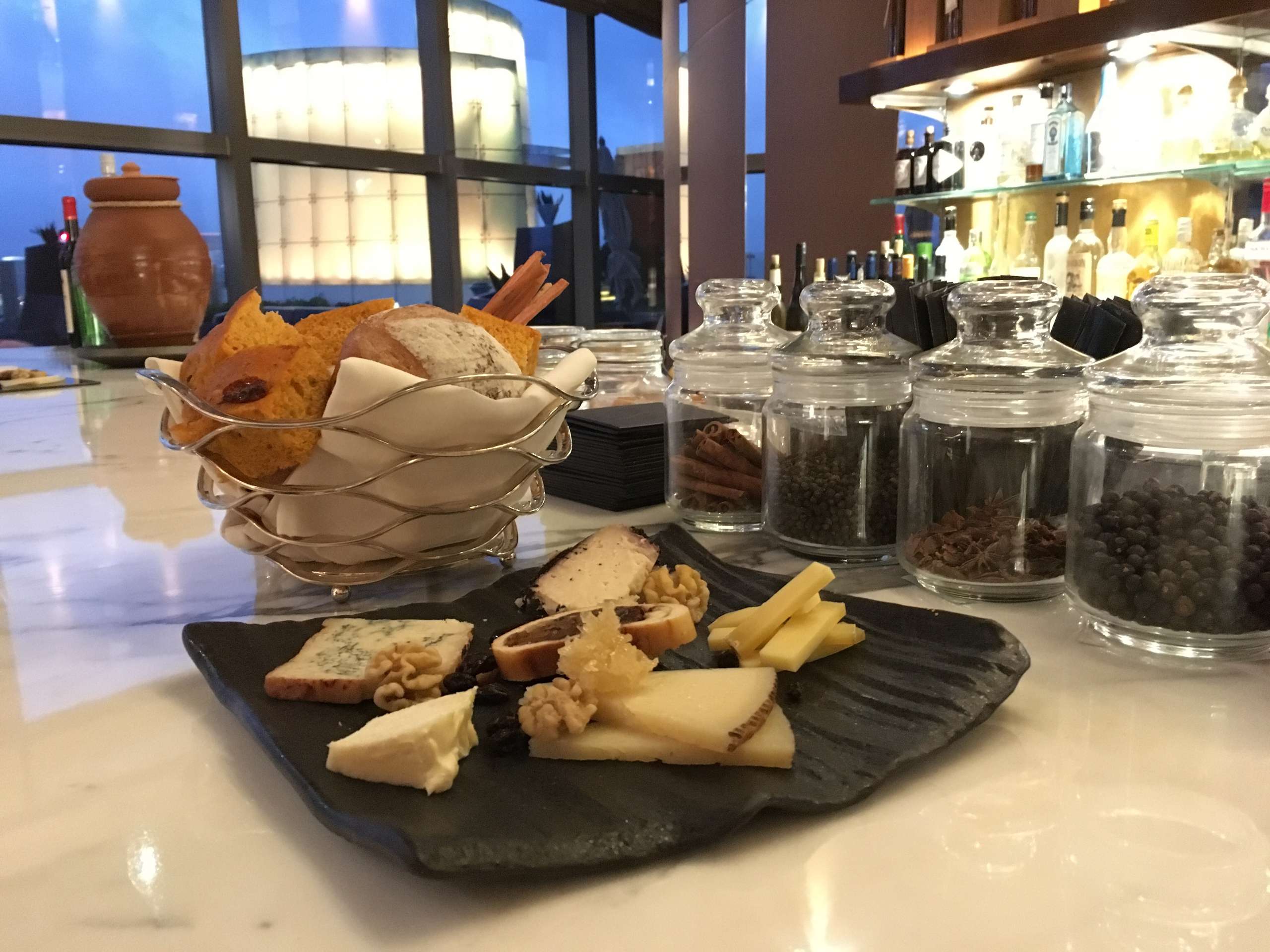 Aurora at Hotel Altira
Cheese "addicts" can get their fix here, with a wide assortment of cheeses accompanied by a glass of wine or one of the bar's many signature cocktails.  Curate your very own three or six cheese platter from their collection. A nice balance of different cheeses is on offer from Spain, France and Italy. We allowed Chef Helder to pick our selection. One that stood out and we had never seen before was the ubriaco, from a local Italian producer and made with a crust of crushed grapes. The mix of the grape surrounding the cheese and the fermentation of the milk give it a real explosion in your mouth. Some homemade jams, bread and some fruits depending on the season also accompany the cheeseboard. A salute to the fresh and tasty bread basket is also in order. Three cheese platter MOP $108, six cheese platter MOP $198.
Aurora Level 10, Altira Macau Avenida de Kwong Tung, Macau, +853 2886 8888, www.altiramacau.com/aurora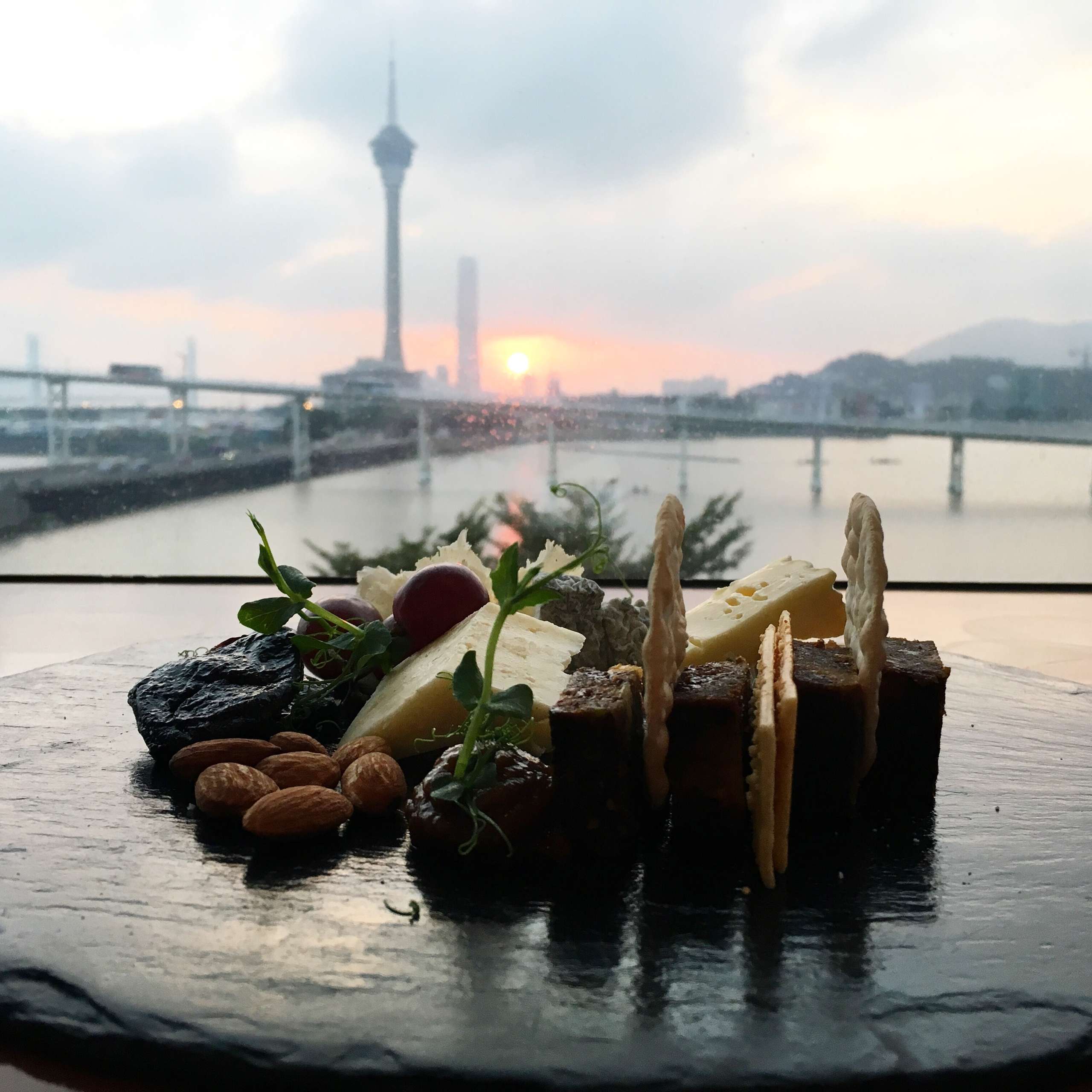 Vida Rica Bar at Mandarin Oriental
Vida Rice Bar has a view that rivals many in the city. The beautiful waterfront location creates a cozy yet classy atmosphere. Their cheese plate is a more modest serving than offered elsewhere, but equally delicious. Four cheeses are served with fruits, nuts, figs and crackers all beautifully styled on a black slate board. We like a window table to better enjoy the stunning views out over the water. MOP $218
Vida Rica Bar at Mandarin Oriental Macau, Avenida Dr Sun Yat Sen, NAPE, Macau, +853 8805 8888, www.mandarinoriental.com/vida-rica-bar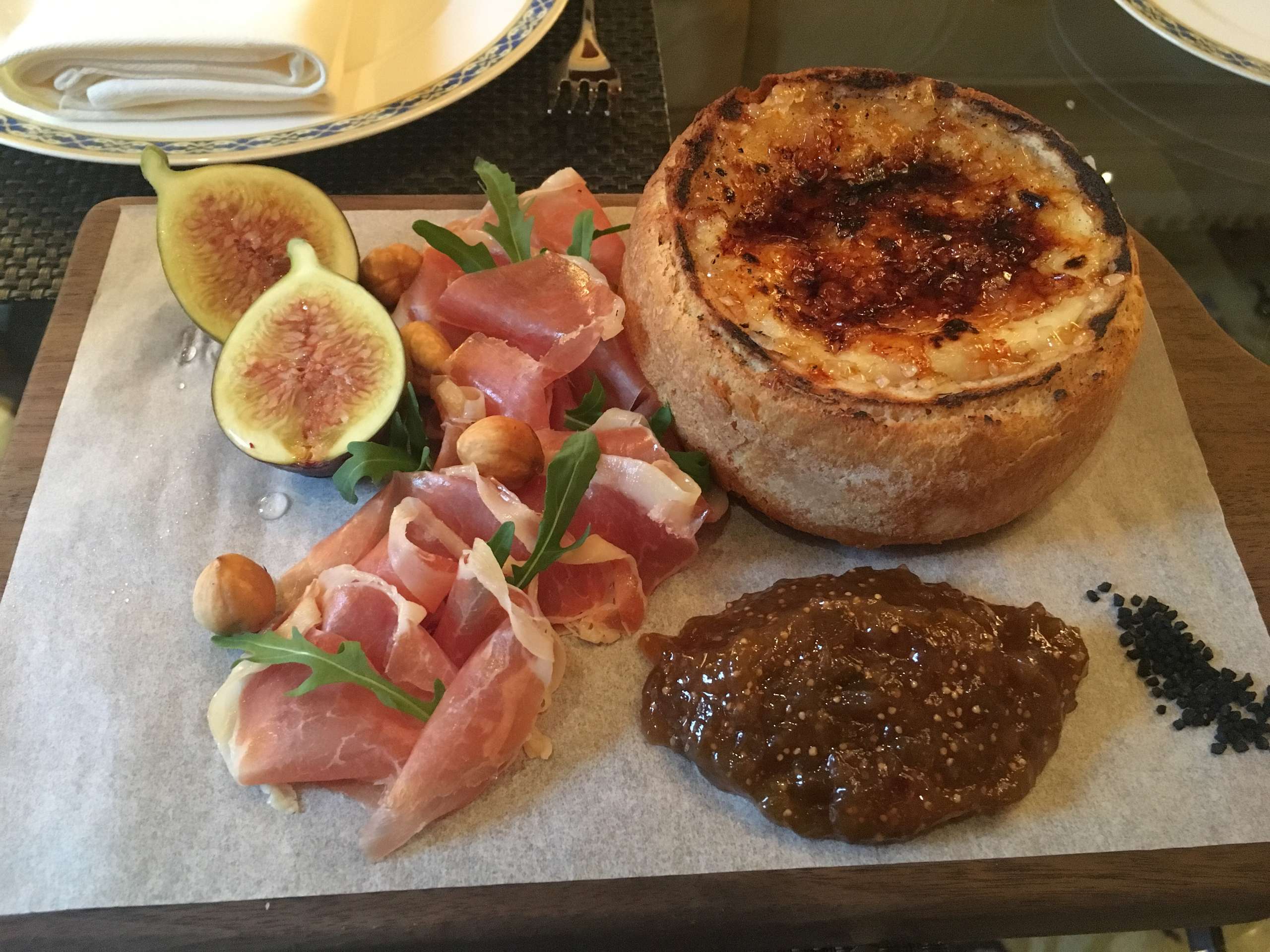 Windows at Four Seasons Macao
Four Seasons is synonymous with style and their cheeseboard featuring just one cheese is no exception. A new item on their menu, it's a Portuguese azeitao cheese baked inside a bread crust. This was a delightful surprise as we hadn't seen a cheeseboard presented this way before. Mr Gil Santos explained that their cheeseboard is all about "balances and contrasts". The mix of hot cheese, toasted crust, parma ham, fresh figs and nuts all paired with the white wine served is the perfect range of contrasts. The setting of windows makes for a very relaxing and cozy afternoon and the melted cheese on offer is a great change from a normal cheeseboard and perfect afternoon snack to enjoy during the colder months. MOP $198
Windowsa Four Seasons Macao, Estrada da Baía de N. Senhora da Esperança, Taipa, Macau, +853 2881 8888, www.fourseasons.com/windows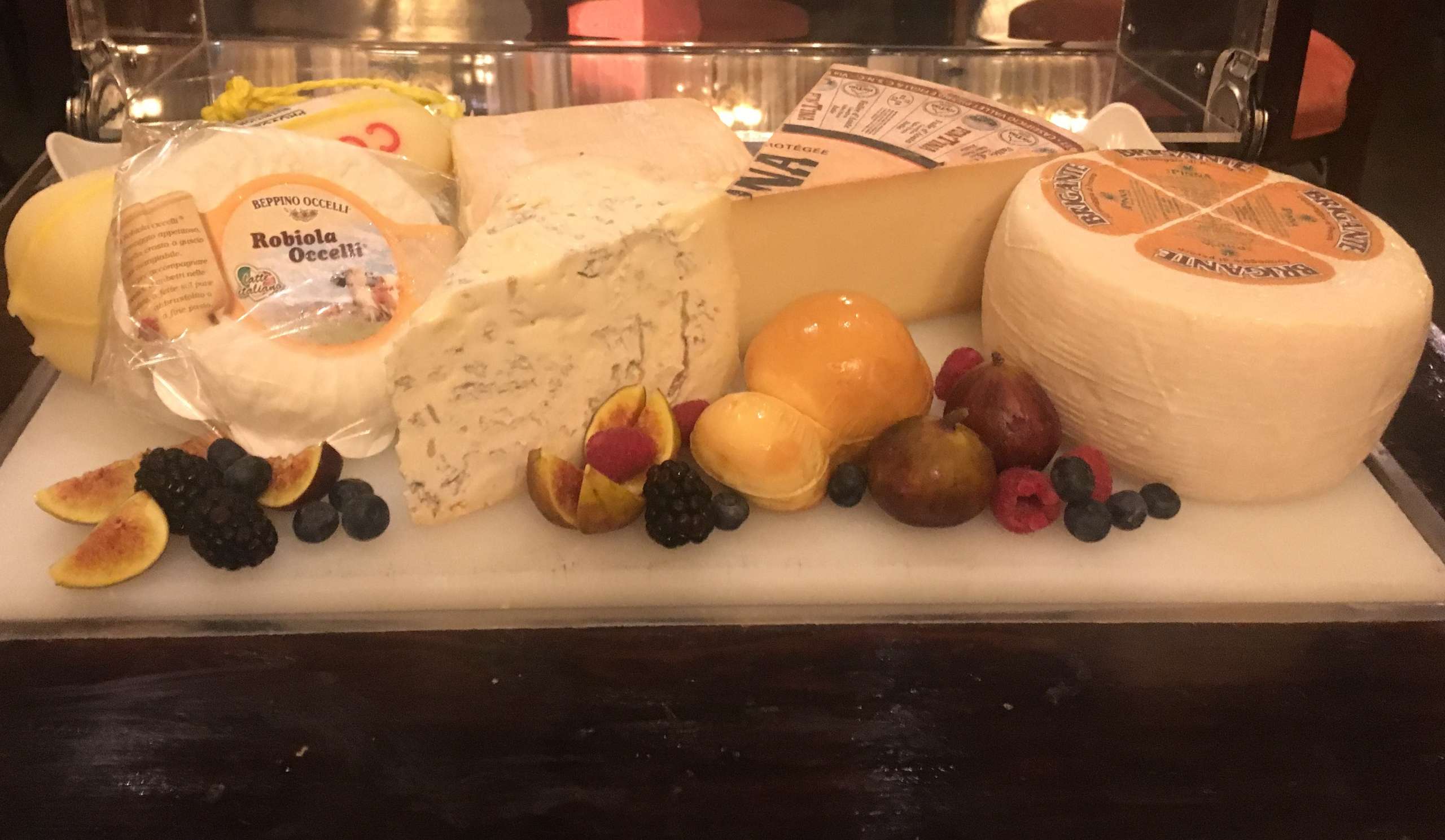 Bene at Sheraton Macao
Bene's generous Italian cheese board is a cheese lover's heaven. The trolley stocked with different varieties is wheeled to your table and you are expertly led through what is on offer. We enjoyed a selection of six cheeses served with a generous amount of fruits, breads, and spreads. We settled on a selection of six cheeses served with generous amounts of fruit, bread and spreads. There were soft, semi hard and hard cheeses among our selections. We had the talegio which is a mild tasting soft cheese but melts in your mouth; the gorgonzola which was amazing and my personal favorite; the robiola was not my personal favorite but clearly popular as there wasn't much left of it on the trolley; the pecorino, which was more of an acidic saltier cheese and fit well on the cheeseboard as a whole. The last two were the provolone and fontina- a stronger, richer flavored cheese to end with. MOP $138
Bene Sheraton Grand Macao Hotel, Cotai Central, Estrada do Istmo, Macau, +853 8113 1200, www.sheratongrandmacaohotel.com
Tags
Related Posts