Entering Feast is going into a paradise of all-things-Asian. Food wise, of course. This Sheraton Grand Macao Hotel, Cotai Central restaurant boasts an incredible family-friendly atmosphere, which is now shining even brighter with a strong focus on Malaysian cuisine. For those not so familiar with it, the cuisine from this Southeast Asian country is a very happy and original result of the combination of different cultures that includes Malay, Chinese and Indian cuisine.
Exotic might be the adjective that best describes Malaysian dishes. At Feast, you can now try a little bit of everything, choose what you like and have as many entrées, mains, but also side dishes, drinks and endless desserts! There is also something you'd hardly find anywhere in Macau: their highlight, a durian farm! Yes, you've read it right, "A Night in Penang" takes you back to this beautiful Malaysian state, but also brings a whole new world full of durians directly to your table.
Catering to families, there are enough seats to have everyone together at the table and this time, there is even an alfresco area featuring their authentic durian farm. With someone always present to open a durian for you, one can have their meal outside while enjoying the Cotai views. Kids and grown-ups will smile at the sight of beautifully painted artwork at the restaurant's entrance throughout this themed buffet. Penang is known for its artsy building walls and having art pieces scattered all over the city, with street art and galleries drawing curious guests. Feast greets everyone with one of these, recreating the city's vibe. The decor is also a warm welcome to what lies ahead.
But why try this buffet if Chinese and Indian food can be found all around Macau? "A Night in Penang" celebrates one of the most beloved Asian cuisines coming together in a vibrant melting pot, taking guests through a journey into the land of senses. Durian takes the center stage, with people enjoying, in all-you-can-eat mode, at Feast's specially crafted open-air durian farm. Musang King durians are a sight to see for this fruit's lovers, who need no other enticement to join this feast.
Good, Old, Classic Noodles
Noodles play an essential role in Asian food and Malaysian cuisine is no different. Rice is a central piece of this puzzle, but it's hard to decide which one wins the prize. Made in the most amazing shapes, with different flavours and ingredients, noodles go with almost everything in here: congee, chicken and spring onion soup, stir-fried with beef and spices, and so on.
Macau has several restaurants offering all kinds of noodles, but not that many have Malaysian dishes available. We suggest the Air Itam Mee Kari, but also their Asam Laksa (see featured image) made with a rich mix of exotic flavors such as torch ginger, mint and sliced pineapples, the relationship between noodles and soup gets seriously intense.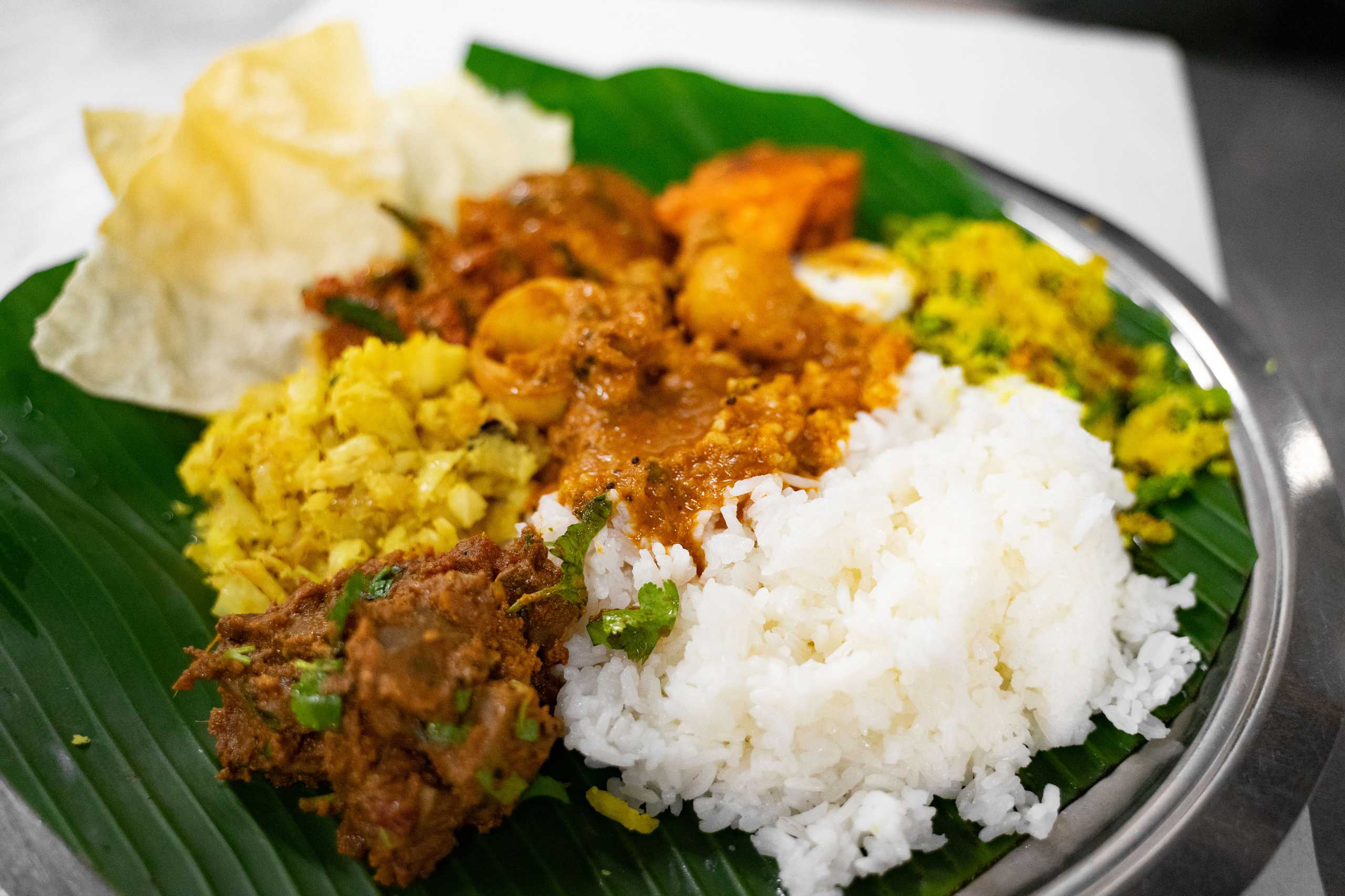 Many Shades of Curry
If you are a fan of Asian food, you've surely tried curry before, since it's in almost every cuisine from this part of the world. However, some countries are best at it and India is undoubtedly one of them. Feast is offering several options for diners to greatly appreciate it. Whether you prefer your curry subtly spiced, heavy on the chilli or with the full creamy taste of coconut milk, there's an array of options to try out!
If you start from the left side of the buffet, be amazed by all the shades Air Itam Mee Kari. Between the dark and light green vegetables to the fish and soy add-ons, you choose your favorite kind of noodle–egg or rice based and fall in love with the simplicity with which the chef prepares such a complex dish. A strongly flavored and thick, hot soup is poured onto the noodles, which then starts absorbing all the flavors and spices. With a clear hint of chilli and the sweet aroma of coconut kicking in, this is definitely a must try for all curry lovers out there. You can then choose to have all the available add-ons (pig's blood, beansprouts, shrimp, fish cake) or, as we did, added some mint leaves and let it sink in.
The list of available curries includes some of the most famous in Penang and most delicious at Feast's buffet. We also recommend the Penang Nasi Kandar (Indian curry rice) and some other dishes which will take your love for curry a step further. Mains such as squid, chicken and fish are also in the equation. Curry is one of the best things to enjoy in Asia, with beautiful and attractive colors; bright green, yellow, red and even creamy white. It's a dish that goes well with almost anything. From rice to noodles, fish to beef, curry can be used to spice up almost anything. It is usually best served with plain rice to complement its flavor and keep it simple, but some people like having it with biryani rice, which is also available.

Durian Takes It All
This buffet's spiky star is clearly one of the most strongly scented and flavored fruits in the world: durian. With a spiky green exterior, its soft, white and flavorsome flesh is easily peeled from the shell to savor with no guilt at all, not even on a financial level. Durian is usually quite expensive where last June, a kanyao variety durian was sold in Thailand for USD $48,000. Feast's promotion is only a fraction of that but still so very worth it!
Besides being able to savor lots of different varieties for as long as you want for an extra MOP $200 per adult, for something extra special, Musang King durian is available for MOP $258 per kilogram. At Feast, you can experience other qualities and varieties besides Musang King, including D24, "Red Prawn" D175, XO, sweet D13, D101, among others.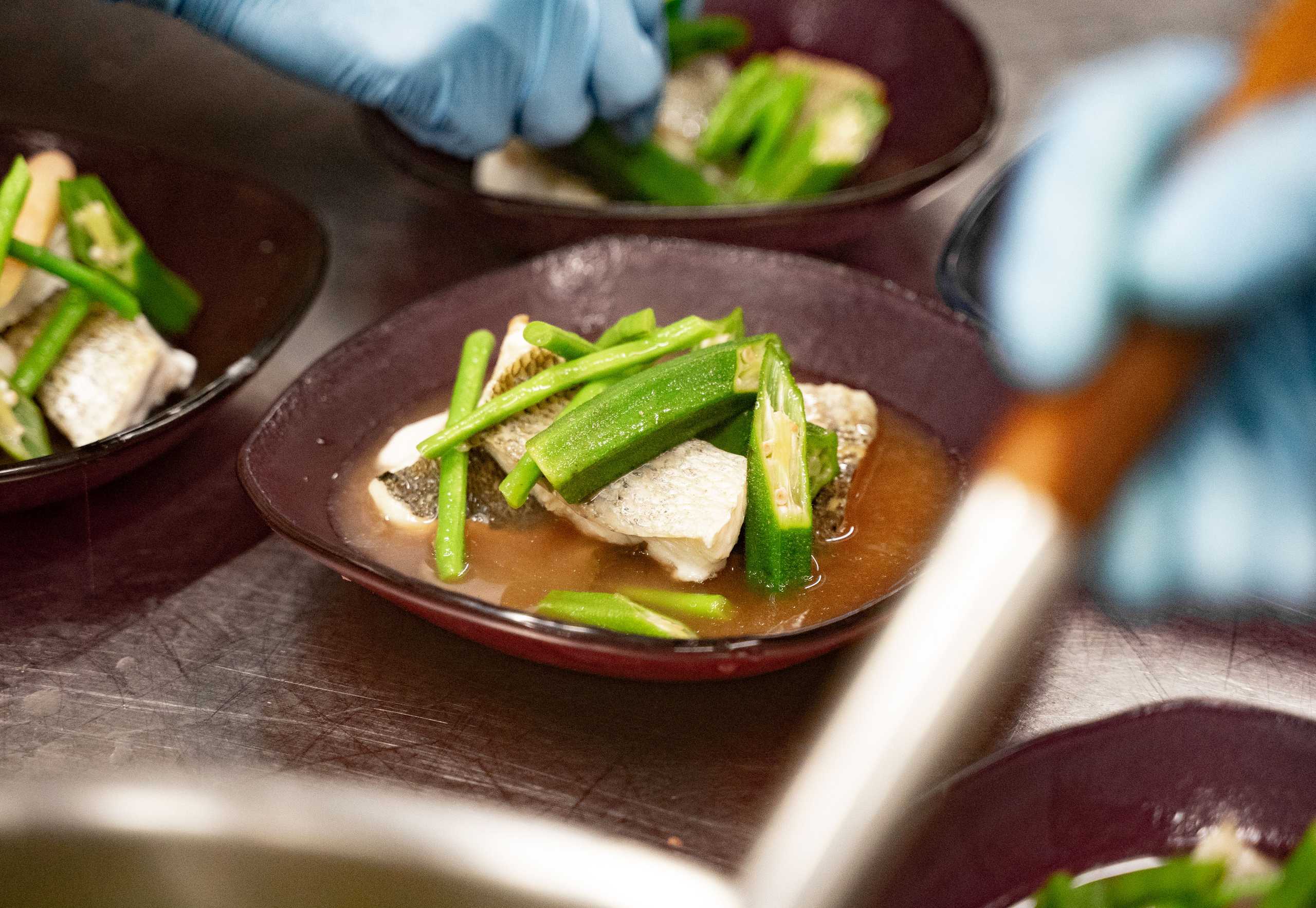 A Corner for Each Liking
There is magic in Asian food where you could roam for instance through China and experience dozens of different cuisines across a single country; the same for Malaysia. There's a strong focus on curry, spices, coconut milk and lots of vegetables like okra, which isn't that common in Europe, for example. Taking inspiration from the Chinese (especially Cantonese) and Indian dishes, Malaysian food arrived in Macau to amaze all. At Feast, there are laid out sections dedicated to specific cuisines, with a corner for Chinese dumplings and noodles, an array of curries and rice at the Indian corner and so many other specials directly from Penang. The kitchen's team is all Malaysian and is in Macau until August 11 to present guests a very special buffet.
Malaysian Desserts: a Sight to See
First and foremost, we must say Malaysian dessert are a great source of photographic inspiration! Painted blue, bright pink, strong green and so many other colors and textures are also something to watch out for. If you are a foodie and someone who loves experimenting new things, this buffet is for you. Their beautifully laid out dessert spread makes it difficult to choose just one or two. From the multi-layered pudding made from rice flour, sago and coconut milk, Kuih Lapis–meaning "layered cake" in Malay –to Kuih Ketayap, there is an array of sweets to take in. Sago pudding with gula Melaka is yet another delicacy that must be tried.
There are lots of pudding-like choices, but also warm sweets, such as the flavorsome and scented durian and coconut with sago soup. The durian's distinctive taste is combined with the coconut's exotic aroma, while tiny sago balls bestows the dish some texture and fun. Asian desserts are known for being very refreshing and not that sweet, giving guests the chance to balance their meal of strong flavors and spicy mains to then finish with something fresh and invigorating.
---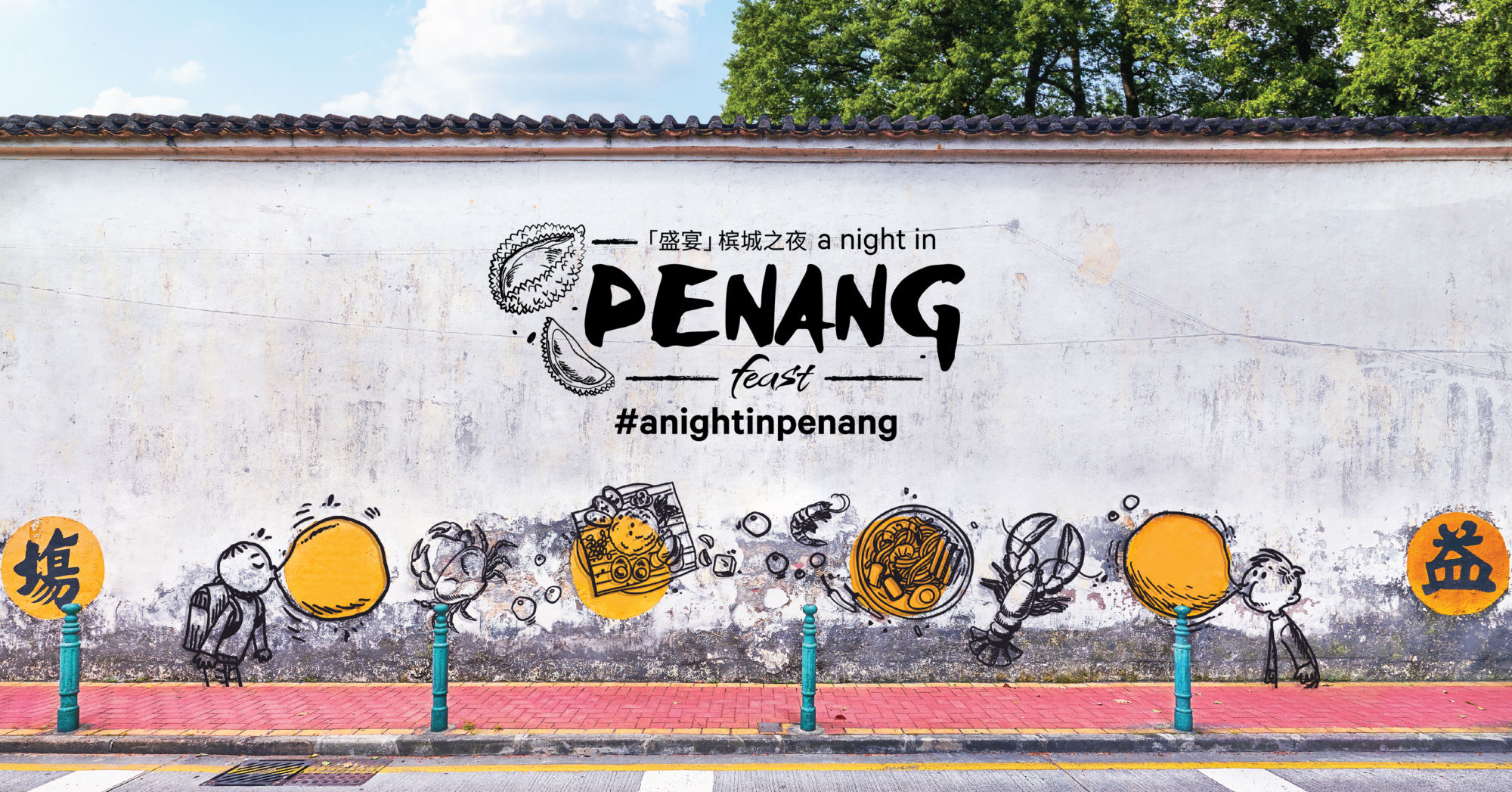 Penang, a state in the northwest of the Malaysian peninsula, has a colorful heritage with British, Indian and Chinese influences, and is renowned for its streets peppered with colorful murals and sculptures on the walls of many colonial buildings. That melding of cultures has made its way into the vibrant local cuisine. To further immerse diners in Penang's rich heritage, Feast is decorated with artwork inspired by the street art and eclectic architecture that is synonymous with the region, and creating a truly Penang-inspired atmosphere. Don't miss out the chance of 'A Night in Penang' exclusive at Feast International Buffet Restaurant.
When: 6:00pm–10:30pm, daily, July 12–August 11, 2019
Where: Feast, Level 1, Sheraton Grand Macao Hotel, Cotai Central, Estrada Do Istmo, Cotai
How much: Dinner buffet (Monday–Thursday) – MOP $438 per adult; (Friday–Sunday) – MOP $488 per adult; MOP $200 per child
All-you-can-eat durian – Add-on MOP $200 per adult; MOP $318 total per child
Extra Musang King durian – MOP $258 per kilogram
Loyalty members enjoy special discounts on buffet prices, excluding extra order of Musang King durian
For more information and bookings, call +853 8113 1200 or send an email to [email protected]
Brought to you in partnership with Sheraton Grand Macao Hotel, Cotai Central
Tags
Related Posts