We asked and they heard us: this summer, Palms Café and Bar at Sheraton Grand Macao Hotel is bringing back their handpicked Belgian favorites menu for their special Belgian Nights! This time around, this is available every evening until September 30. With a fairly brief menu, we suggest you indulge in each one of the Belgian classics that are available, ideal for sharing; by doing so, you'll be granted a proper–in addition to wonderful–culinary journey through this quaint gem of Europe!
Belgian black gold
(See featured image)
Did you know Belgians consume almost 60, 000 tons of mussels per year? The delicacy is in such high demand that it is often referred to as "black gold". Mussels are Belgium's undeniable national dish, therefore it comes as no surprise that the Palms Café and Bar's approach to this delicacy is flawless. Diners are invited to choose between live New Zealand green lipped or live northern sea blue mussel and one of four sauces–à la marinière, à la crème, à la jardinière and à la Tintin in the Congo. Once you have happily devoured each and every mussel in the pot, do not waste the heavenly sauce they were coated in. Soak up the rest of the sauce with the provided garlicky buttered toast and enjoy every last drop!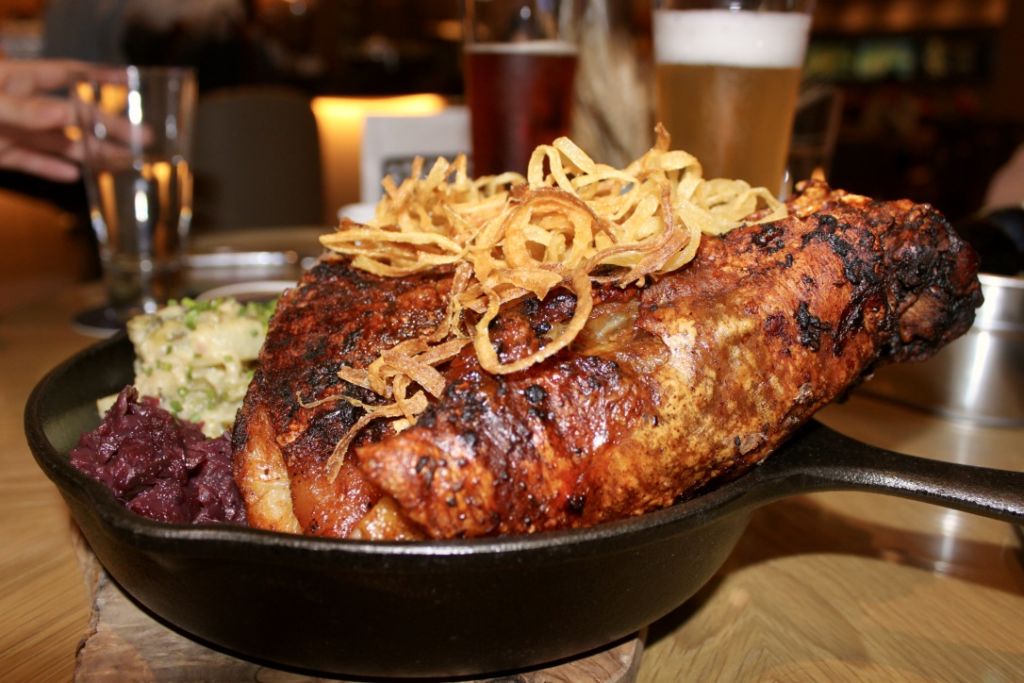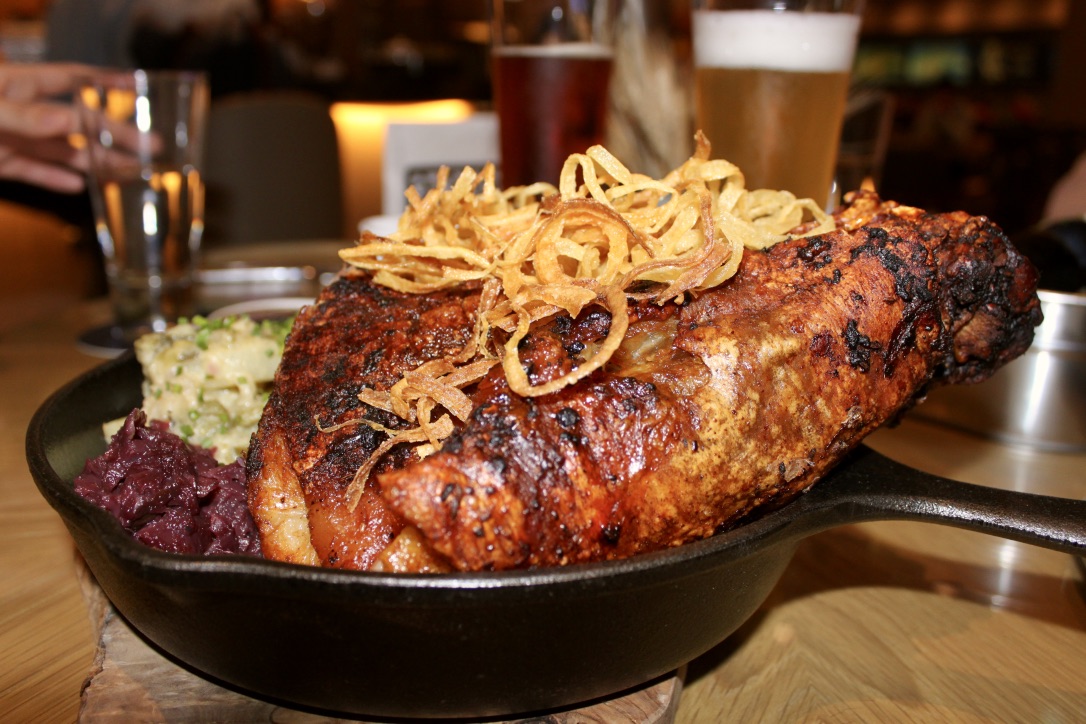 The ultimate comfort food
Comfort food is by definition one that provides a feeling of well-being, often associated with home cooked meals. For their much awaited Belgian Nights, Palms Café and Bar took it to the next level with their pork knuckle and beef carbonnade.
Crispy on the outside, tender on the inside, the pork knuckle is slowly roasted to keep the moisture and flavor in the meat. This tasteful fare is a worldwide crowd pleaser and you'll be served an exceptionally authentic version here. It comes with braised red cabbage and apple, adding some freshness to the dish, and a slightly sweet, meaty gravy that we generously poured over our meal, as one does.
The lesser known beef carbonnade is something we need to shout about. Picture this: a fragrant beef stew cooked in dark beer (Belgian beer, naturally), its flavor boosted by slowly caramelized onions, sprinkled with fresh herbs before serving. The meat–cooked to perfection and outstandingly tender–is plated along creamy mashed potatoes and three large buttered pieces of toast. These pieces of toast are crucial as the perfect vehicle for the mouthwatering gravy.
Craft beers–Belgians do it better
Your Belgian experience wouldn't be complete without a bottle of craft beer to be paired with the national food offerings available at Palms Café and Bar. Believe us, it's a match made in heaven! The range of imported beers was carefully curated, offering diners the best beers brewed in Belgium, such as Leffe, Hoegaarden and La Chouffe. These beers make up an inescapable part of Belgian identity and culture and undoubtedly play a major role in bringing people together to enjoy life's simple pleasures. We went for the La Chouffe, a honey colored, malt flavored beer with a foamy white head that was good to the last drop.
Last but not least, waffles
For diners with a sweet tooth, the waffles at Palms Café and Bar should not be skipped, as no Belgian ever would. With a crispy and golden exterior with a light fluffy filling, these are just the perfect level of sweet. Alongside them, patrons will find banana, strawberry, Belgian chocolate sauce and a scoop of vanilla ice cream. If there are strawberries and bananas, it's kind of healthy, right? Do not miss the chance to indulge in the best of Belgian cuisine this summer at Palms Café and Bar on their special Belgian Nights!
---
When: 6:00pm–11:00pm, July 1–September 30, 2019
Where: Palms Café and Bar, Sheraton Grand Macao Hotel, Cotai Central, Estrada do Istmo, S/N, Cotai
How much: A la carte menu – MOP $178 for a beer and 0.5 kg mussels combo in a flavor of their choice
For reservations or more information, call +853 8113 1200 or email [email protected]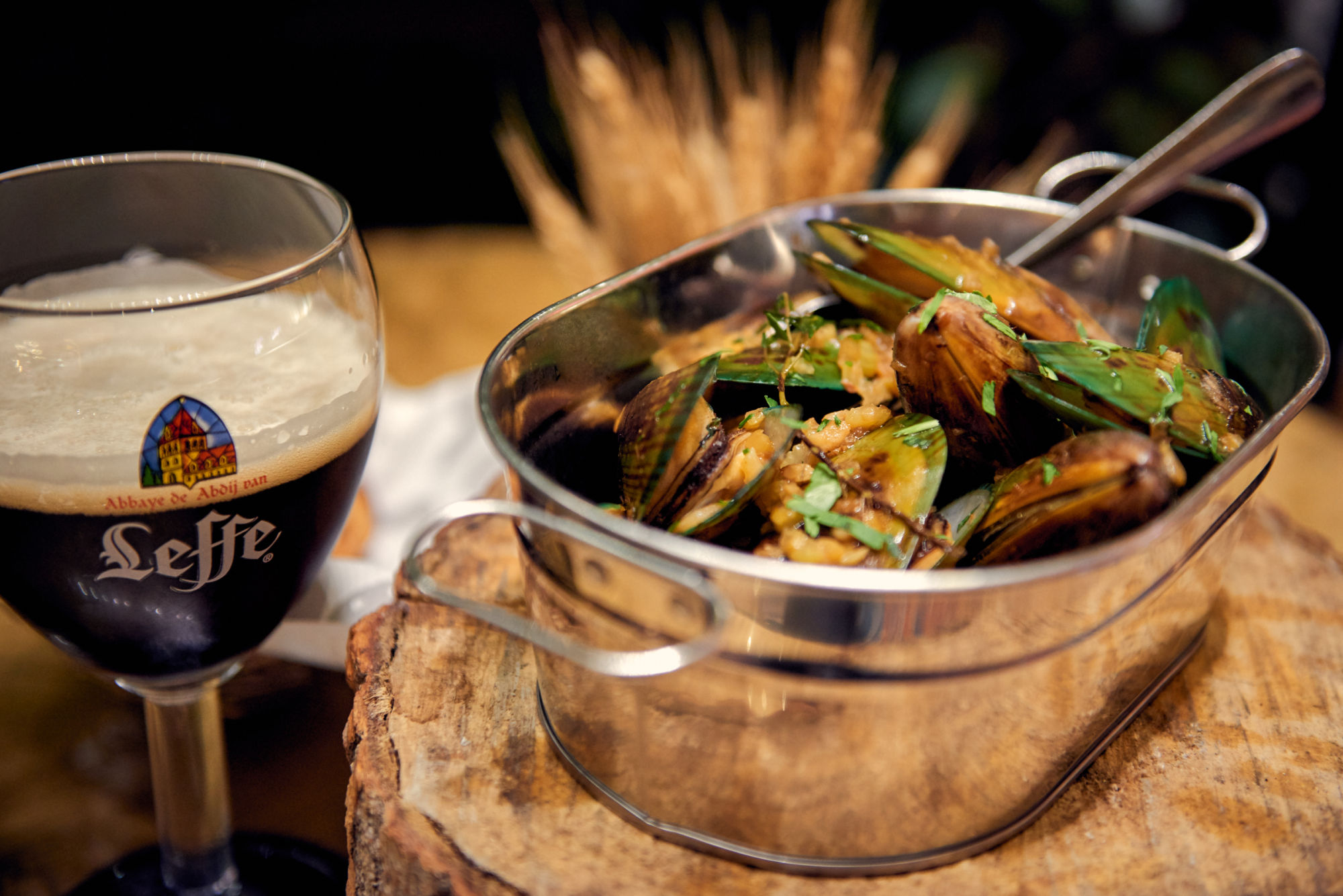 Brought to you in partnership with Sheraton Grand Macao Hotel, Cotai Central
Tags
Related Posts