Last year was a triumphant year for the dining scene of Macau after having achieved an honorable citation as a "Creative City of Gastronomy" by UNESCO. The city might be small compared to others in the same field but it's most certainly a foodie paradise with exquisite culinary creations to explore. And a testament to the recognition are these restaurants that are new and some just barely a year old since it's launch but are now making waves amongst the most discerning diners and critics.
Tapas De Portugal
(Featured image above)
This Portuguese tapas bar and restaurant might be attached to the prestigious name of Chef Antonio Coelho but it surely has its own character. Located at the historically rich destination of Taipa Village and just opposite Antonio restaurant, Tapas de Portugal offers a diverse and flavorful menu.
Boasting a creative range of dishes to suit all tastes, the Chef's recommendations include scrambled eggs with Portuguese bread sausage, codfish "à Braz", wet lobster rice, roasted suckling pig with homemade potato chips and mixed salad, and the popular Portuguese dessert serradura. You can round off a delightful meal with a generous selection of cocktails, Portuguese wines, and beers.
Tapas de Portugal Taipa Village, Rua dos Clérigos No. 9, Taipa, Macau, + 853 2857 6626, [email protected], www.facebook.com/tapasdeportugal, www.taipavillagemacau.com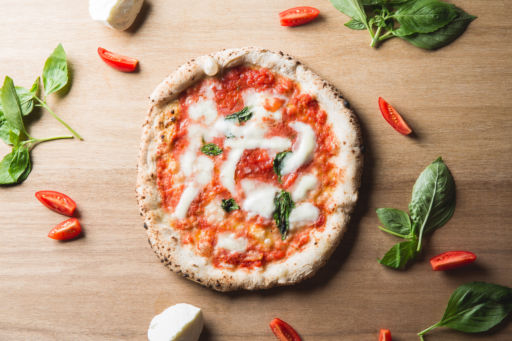 Casa Don Alfonso
Impressive is an understatement to describe Casa Don Alfonso. We feel like stepping into a different era with the restaurants decked in retro-ish colors transporting you to a European living room suffused with a warm and vibrant vibe. Nestled at the five-star hotel of Grand Lisboa, the menu consists of predominant flavors of Southern Italy. Chef de cuisine Claudio Favero having been under the tutelage of Michelin-Starred master chef Alfonso Iaccarino makes no room for disappointments.
If you're dining for the first time, sample the signature dishes of seafood risotto at MOP $200, white pizza with parma ham and arugula at MOP $160, braised beef Genovese style with candele spezzate pasta at MOP $280, and special desserts in the form of deep-fried banana and chocolate bignè with vanilla ice cream and Neapolitan puff pastry stuffed with cinnamon cream and sour cherry at only MOP $80. The restaurant also takes pride in an extravagant collection of wine exceeding 16,800 labels from the major wine regions in the world.
Casa Don Alfonso 3F, Grand Lisboa Macau, Avenida de Lisboa, Macau, +853 8803 7772, www,grandlisboa.com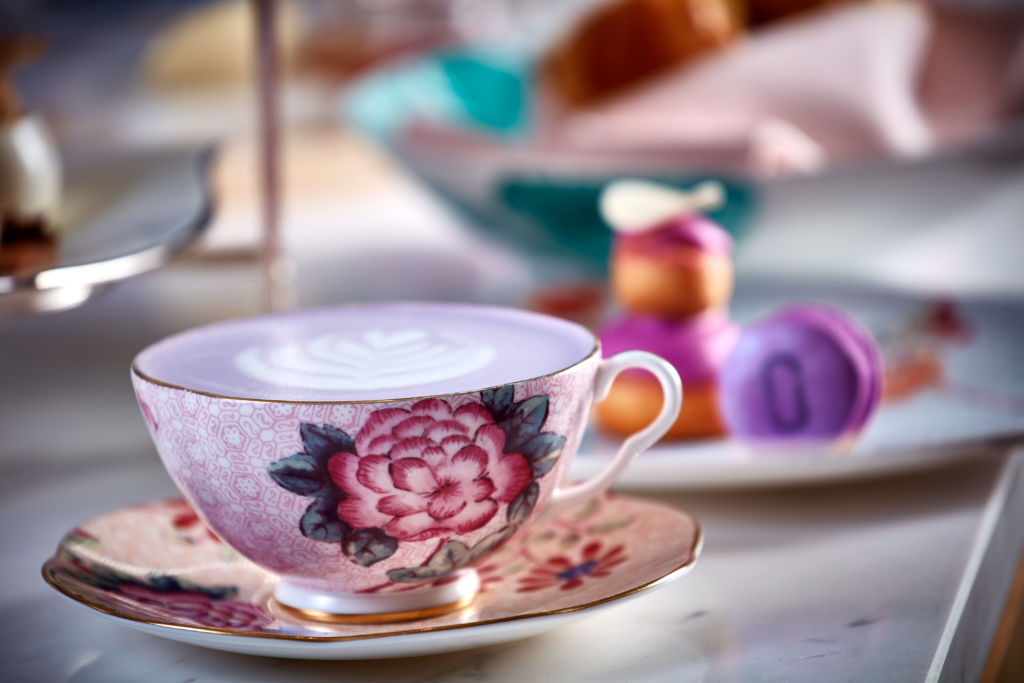 Cha Bei
Our ultimate go-to dining spot for a feel-good day, Cha Bei has changed our lives since it's launch last year. The brainchild of Joanna Lui is Instagram-friendly at every turn. With a sophisticated lifestyle concept manifested in its contemporary and stylish space matched with comfort food, high tea has never felt as fabulous as Cha Bei.
The contemporary open-space dining area features a café, an artisan patisserie and a gift gallery that is lusciously decorated in refreshing pastels and adorned with beautiful floral arrangements. Cha Bei's afternoon tea set is as picture-perfect as it is delectable. A few must-eats from the set are the crab meat with avocado and tomato, chocolate éclair, green tea opera, and mango chiffon with honeycomb.
Cha Bei at Galaxy Macau 1047, 1/F, Galaxy Macau, Cotai, +853 8883 2221,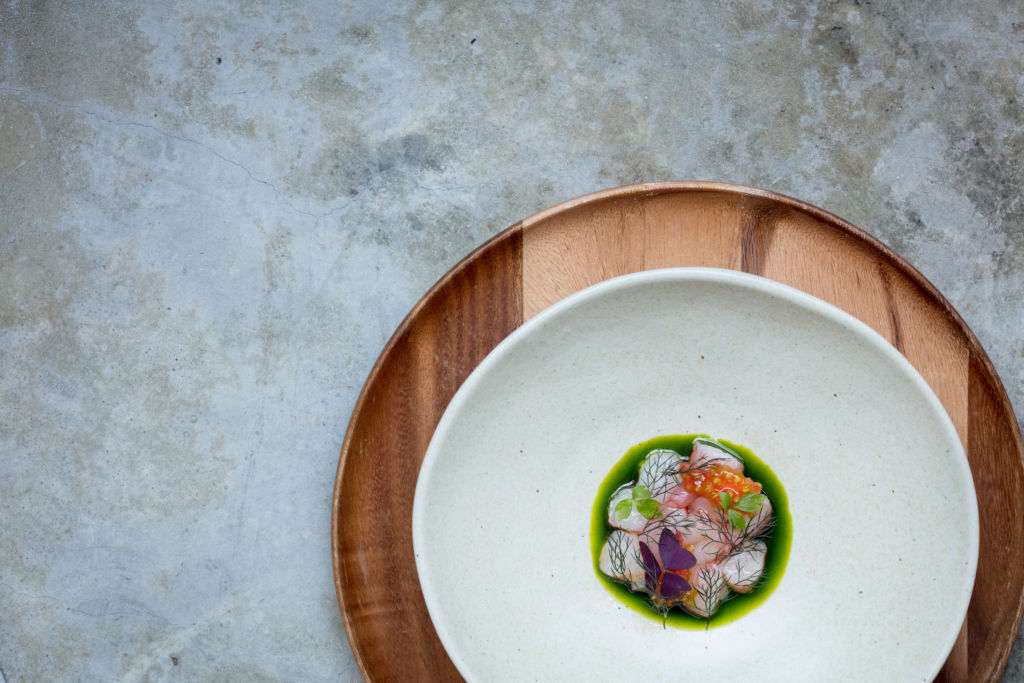 Root Macau
At the helm of Root Macau is a name and reputation that signifies excellence. Head Chef Anthony Sousa Tam has created a menu that displays contemporary culinary artistry in an innovative mix of Asian and European influence. Root focuses on a menu that changes seasonally offering only the freshest and most wholesome ingredients. There are only two set menus of eight courses to choose between (MOP $580 or MOP $880). Seafood takes the spotlight on the menus as with other dishes filled with fresh flavor and warmth. Chef Anthony continues to value traditional cooking with a modern twist when it comes to presentations.
Root 323 Av. Xian Xing Hai, NAPE, Macau, +853 2875 0085, www.facebook.com/ROOTMACAU323/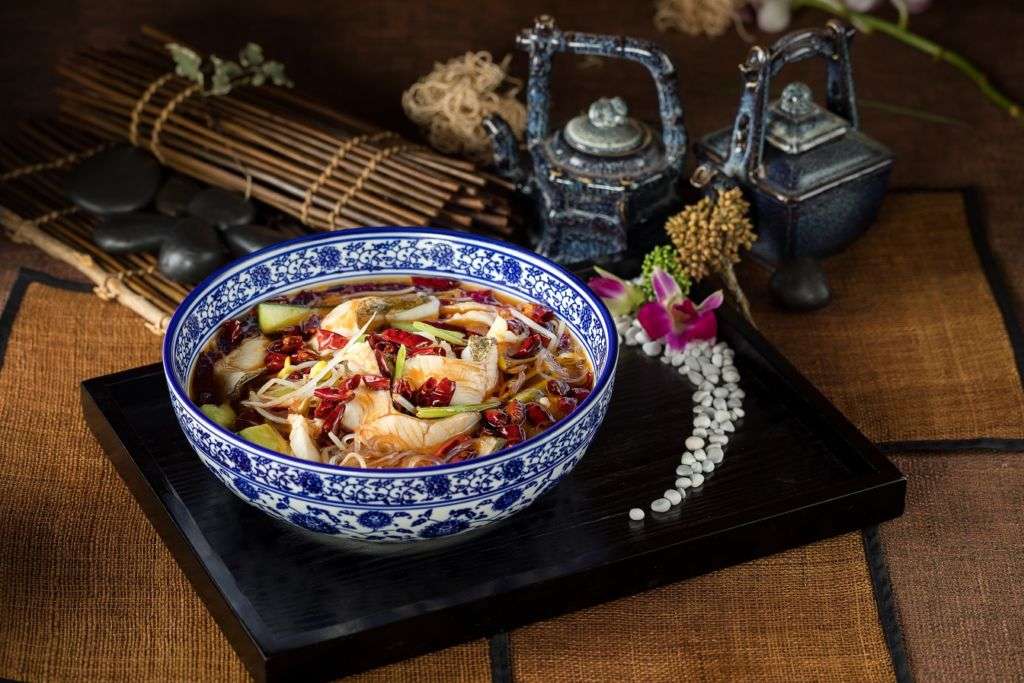 North by Square Eight
Taking your taste buds on a culinary journey to the northern parts of China, North by Square Eight at MGM Macau should be on your dining itinerary. Highlighting the authenticity of flavors from Beijing, Dongbei, Hunan, Shandong, Shanghai, Sichuan, Xinjiang, Zhejiang and more, the delicious and heartwarming dishes at North will also soother your souls and yearning. From cold appetizers, steamed buns, congees, noodles, pancakes, dumplings and specialty dishes, diners are guaranteed a reasonable price and wonderful ambiance.
North by Square Eight MGM Macau, Avenida Dr. Sun Yat Sen, Macau, +853 8802 2388, www.mgm.mo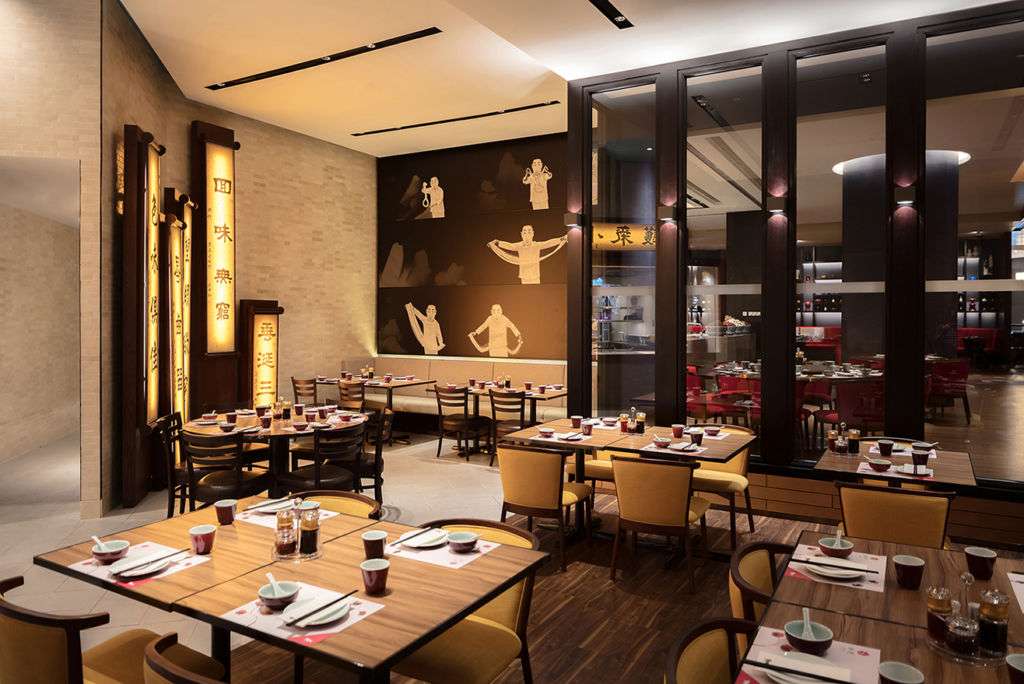 South by Square Eight 
Taking pride in the intricacy of Cantonese Cuisine, South by Square Eight complements the North by Square Eight as one of the innovative dining concepts at MGM Macau. A focus on dishes from Hong Kong and Guangdong, South offers a fresh and friendly atmosphere ideal for solo diners and small groups, with an extensive menu of delectable and traditional dishes available at excellent prices. Don't leave without trying the braised dishes such as tender beef brisket, dim sum, congees and hearty soups. There is also a roasted goose station and a semi-open wok kitchen where diners can watch chefs in action.
South by Square Eight MGM Macau, Avenida Dr. Sun Yat Sen, Macau, +853 8802 2389, www.mgm.mo
Tags
Related Posts