In the movie "Notebook", Ryan Gosling's character Noah asks his love Allie, played by Rachel Adams, "What do you want?" She replies "I don't know!" This reminds us a lot of our conversations whenever it's time to decide where to eat. We put together a list of our favorite fusion cafes on Macau side to make the decision process a bit easier.
Hidden Cafe
Discover exciting ingredients and flavor combinations at Hidden Cafe. A great place for steak or meat lovers as their focus here is on beef. We love their beef and cucumber salad accompanied by the chef-recommended cucumber ginger fizzy drink. If you're feeling fancy, try their minced duck and foie gras parcel with red wine jelly cubes. Another recommendation is their grilled Chilean sea bass with truffle mashed potato. If you're coming in during afternoon tea time, we suggest a combination of their strawberry pancake or chocolate fondant cake paired with hot homemade ginger milk tea.
Hidden Cafe GF-A Weng On Building, 31 Rua de Francisco Xavier Pereira, Macau, +853 2835 2561, www.facebook.com/Hiddencafemacau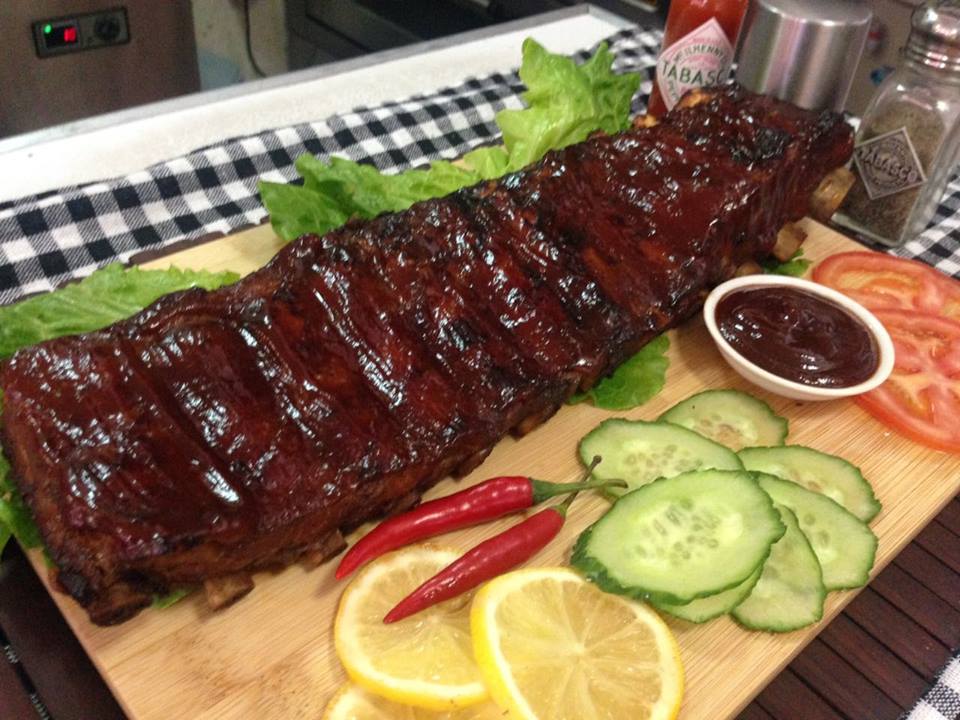 Giro Pizza
Looking for a crowd-pleasing Friday night feast to share with your friends? Giro Pizza offers Brazilian and Filipino fusion selections of Brazilian pizzas, Filipino classic dishes, pasta, and more. When drinking, Filipinos like to eat some small snacks or finger food called "pulutan" which literally means "something that is picked". We like their pork barbecue sticks as "pulutan" with their giro-style sauce. They also serve classic Filipino dishes called "log" meals. "Log" is a shortened term for "itlog" (meaning egg in Tagalog) that are rice meals always served with fried egg and side dishes such as tapsi log (signature giro-style sautéed beef), bangsi log (crispy milkfish), torta log (fried eggplant omelet) and more with a choice of plain rice, java rice or garlic rice. We also like sharing their full slab ribs marinated with thyme, rosemary, garlic, pepper, and lemon. The ribs are then oven-baked for up to four hours, giving you that buttery meat-off-the-bone texture and smothered in their special barbecue sauce. They also prepare family-sized dish selections, served in trays fit for groups of six to eight people—great for parties! Order online with a minimum of MOP $200. Free delivery to anywhere in Macau and Taipa from 10:30am–1:00am Sundays to Thursdays and 12:00pm–1:00am Fridays and Saturdays.
Giro Pizza GF 20 Rua Dos Cules, Macau, +853 2832 3314, www.facebook.com/GiroPizzaMacau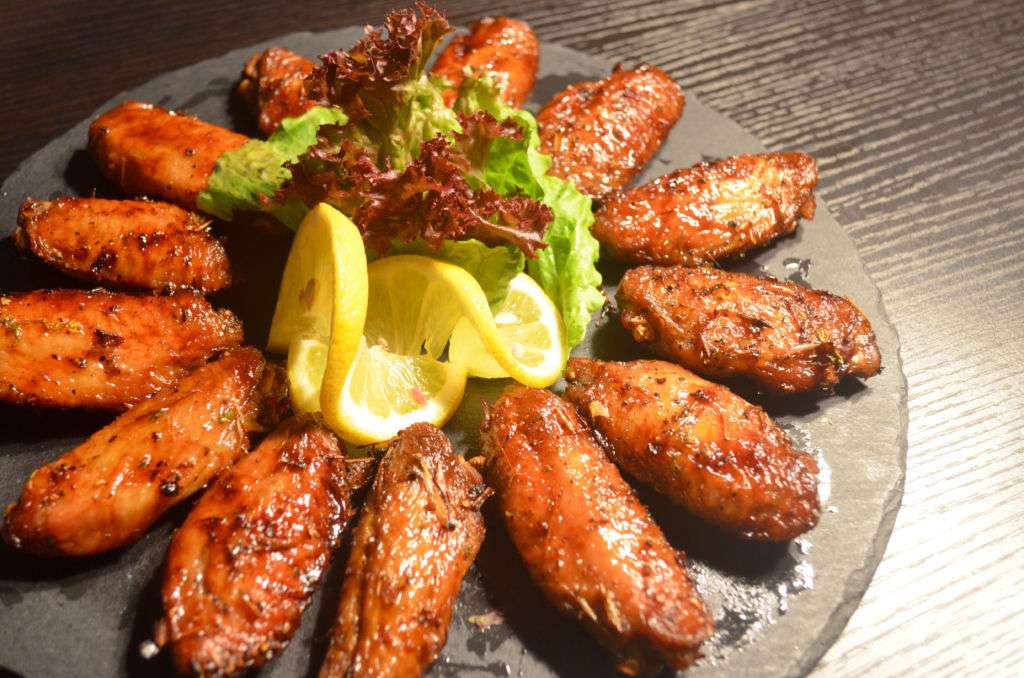 La One Kitchenette
If you're staying over at Hotel Metropole and you're looking for a bite to eat around the area, walk up a small slope around the corner and find La One Kitchenette. They have weekday lunch and dinner sets and there's always something to look forward to as they regularly come up with a new and exciting meal of the day. Craving Korean-style beef, green curry, or even seafood laksa noodles? You came to the right place. We like their chicken-stuffed purple yam, Macanese seafood rice, and the lemongrass chicken wings. They find ways to take ordinary chicken recipes from simply "meh" to absolutely memorable!
La One Kitchenette 8 Rua Central, Macau, +853 2856 5656, www.facebook.com/LaOneKit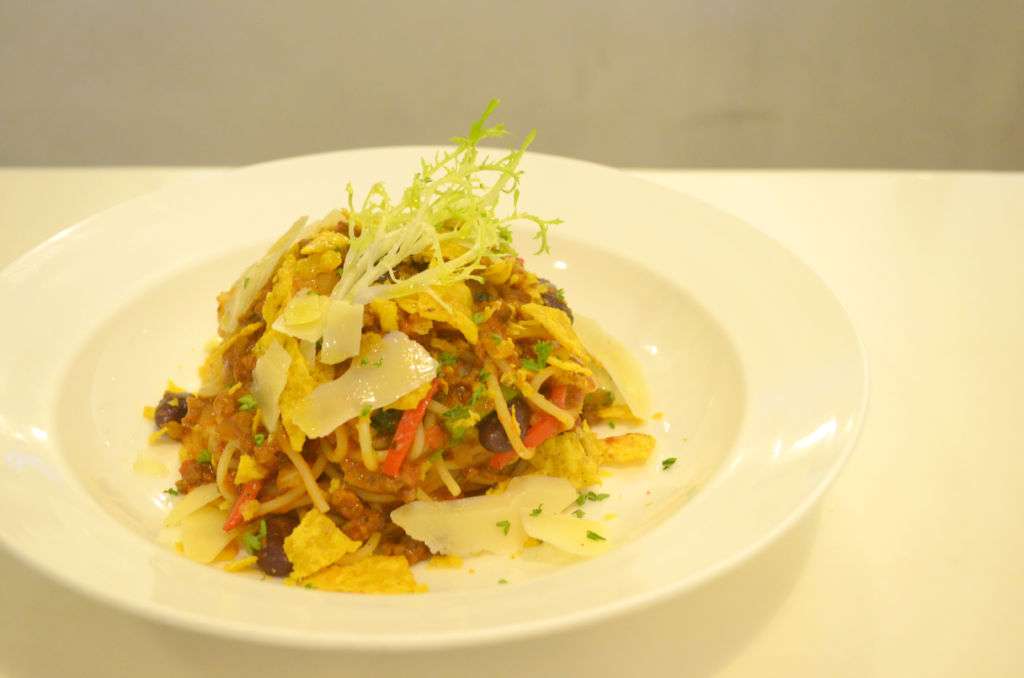 Photo credit: Sharmaine Cabais
D'light Dessert Cafe
Featuring creative fusion cuisine. If you feel overwhelmed with their wide range of choices, take a look at the humorous cartoon recommendation placed on the table. The story starts with three amusing one-eyed characters from 大耳牛 (Big Ears Cow) wandering off to eat at D'light Dessert Cafe. They mention their grilled chicken leg sandwich and D'light's special spaghetti carbonara—an interesting Chinese version of carbonara with a pork neck and fermented bean curd creamy sauce that is surprisingly delicious! Their sandwich is just the right portion size if you are a big eater or you can even share it with a friend. Other interesting picks would be their Mexican-style spaghetti bolognese, Vietnamese-style beef burger, and spaghetti with clams in lemongrass and white wine cream sauce. Vegetarians won't feel out of place—try their risotto with beetroot sauce. Beets are high in immune-boosting vitamin C, essential minerals, and fiber, plus it gives this creamy risotto stunning color and delicate sweetness.
D'light Dessert Cafe Lei Hang Building, 90 Rua da Ribeira do Patane, +853 2855 6332, www.facebook.com/Dlightdessertcafe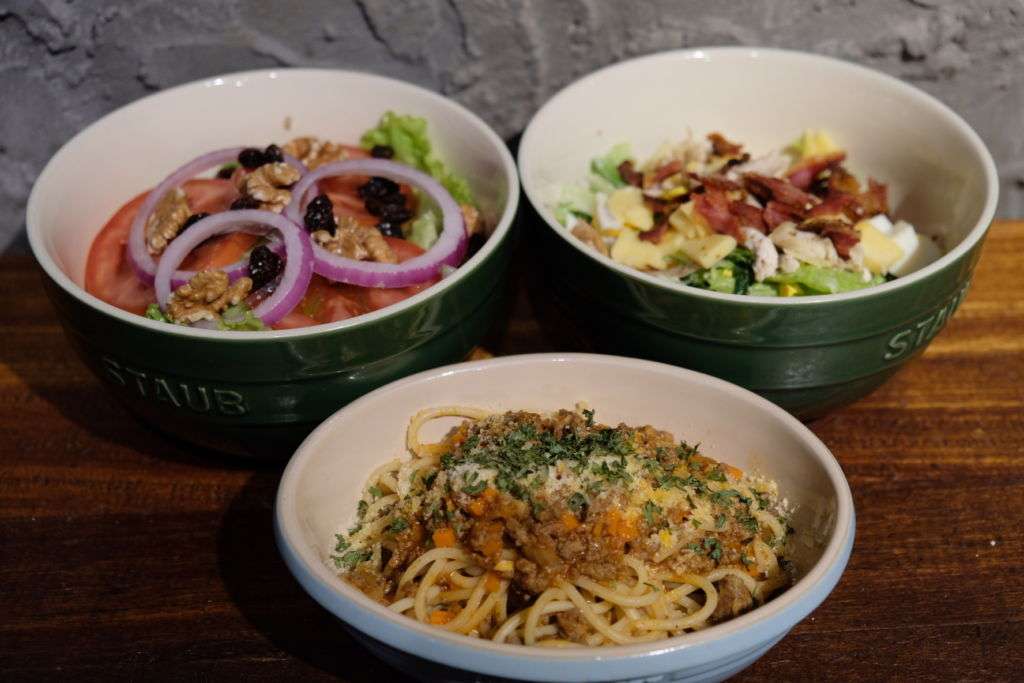 Miss M Food
Enjoy homemade food and refreshing drinks at Miss M Food, relax and appreciate the St. Lawrence church district. We like their cobb salad, Italian-inspired bolognese pasta, and gnocchi with grilled mixed vegetables. Another must try is their masala curry chicken and rosemary roasted chicken. We love getting refreshing drinks here after strolling around the neighborhood. Try their rosemary-infused lemon tea and elderflower ginger ale cucumber cooler—a real thirst quencher. They provide seasonal menu changes and daily specials.
Miss M Food GF 6E Rua de S. Lourenço, Macau, +853 6560 0232, www.facebook.com/MissMFood
Tags
Related Posts