We often think of teatime as a dainty social event where people socialize over hot cups of tea and fancy treats set in delicate china in the prettiest of settings. And this is often true, especially in an age where every social gathering needs to be showcased on social media. Not only must the food and drinks be appetizing—the right look is crucial.
The recently opened Cha Bei, a sophisticated lifestyle concept that seamlessly weaves casual dining with stylish living, is the epitome of a high tea setting. The contemporary open-space dining area featuring a café, an artisan patisserie and a gift gallery is lusciously decorated in refreshing pastels and adorned with beautiful floral arrangements. One of the interior highlights is the giant garden swing chair by the entrance that intrigues passers-by, enough to make them stop and take photos because the whole setting is definitely Instagram-worthy. And then there is the variety of dishes from Cha Bei's menu featuring a "Healthy & Wholesome Choices" section, a "Comfort Choices" section, and a "Guilty Choices" section. Everything is arranged and served on sophisticated tableware that begs for picture taking.
Cha Bei's afternoon tea set is as as picture-perfect as it is delectable. Available daily from 2:00pm to 6:00pm, there are two sets for guests to choose from, the Indulgence Set, and the Extravaganza Set. Each is good to be shared between two persons but is actually enough to accommodate a group of four. Complete with an assortment of savories, petit fours, scones, and madeleines, both sets are served with your choice of hot beverage from the loose leaf tea selection, hot chocolate, or coffee. The Extravaganza Set is made special with the addition of the chef's savory surprise, only revealed upon ordering, and two freshly-baked seasonal fruit soufflés. In our Extravaganza Set, the chef's savory surprise was a scrumptious eggs benedict topped with lobster bisque and served with bread and salad. A few must-eats from the set are the crab meat with avocado and tomato, chocolate éclair, green tea opera, and mango chiffon with honeycomb.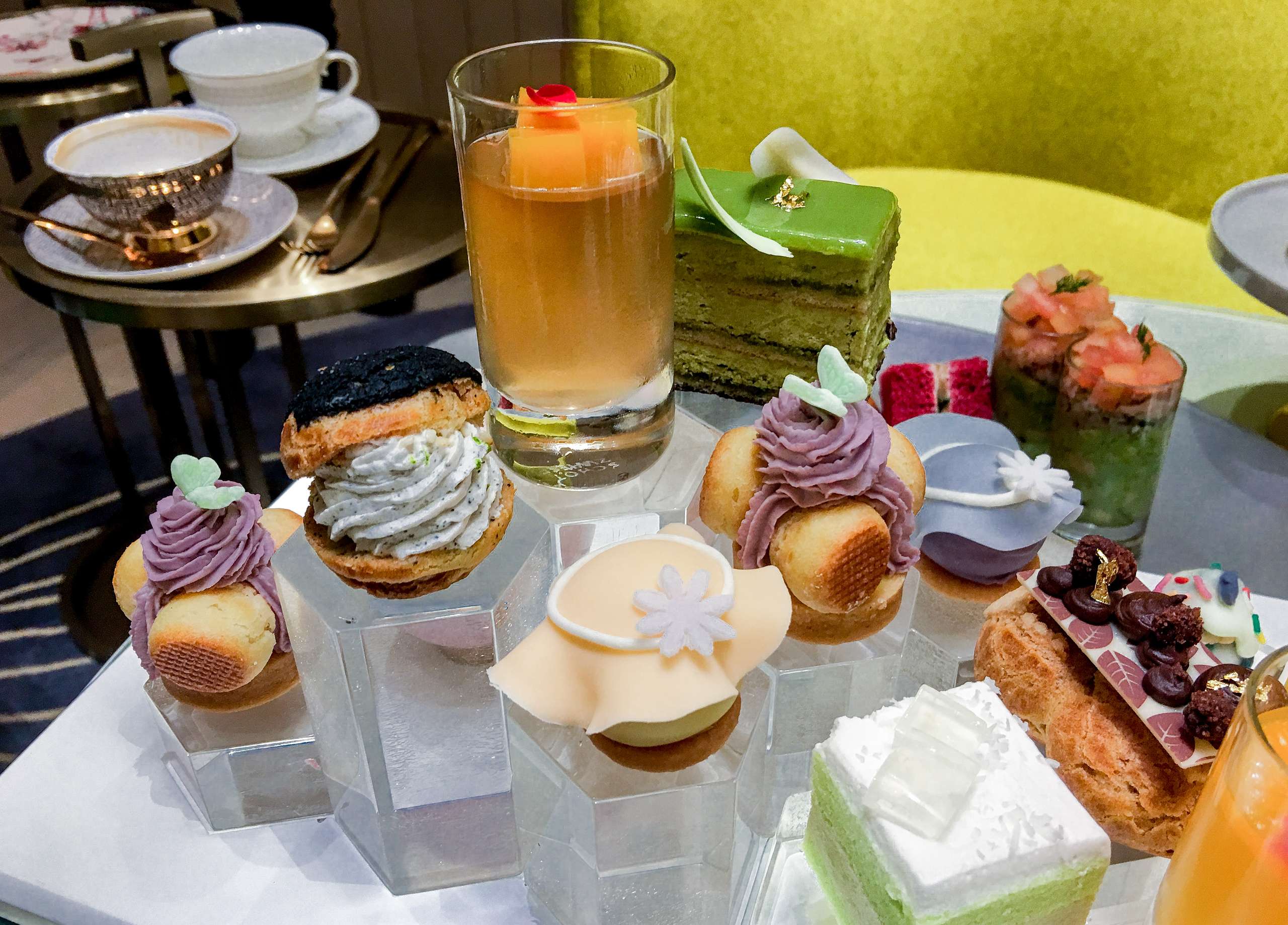 For tea aficionados, Cha Bei offers an impressive assortment of globally-sourced premium and artisan tea. Signature options include the pinot noir, an orange pekoe black tea with a mildly earth and coppery liquor, and the casablanca, an aromatic sencha green tea with peppermint and strawberry flavors. As fans of strong tea, we liked the latter. For something a bit different, there's a selection of tea-inspired cocktails that give an extra kick, such as the green tea mojito, blue chai mar(tea)ni and pu'er old fashioned.
Whether you're into socializing, a loyal tea devotee, a lover of anything pretty, or just in it for the sake of snapping photos to build your social media presence, Cha Bei is the place to be.
Cha Bei at Galaxy Macau 1047, 1/F, Galaxy Macau, Cotai, +853 8883 2221,
Tags
Related Posts