Chef Maurizio Pace heads the popular and well-loved La Petite Maison in Hong Kong. It's the first location in Asia for the A-list restaurant favored by the likes of Elton John and Beyonce having outposts of the dining venture in London, Miami, Dubai, and Abu Dhabi. The stylish restaurant is strategically located in the hub of Hong Kong between the bustling districts at H Queen's state of the art building. We caught up with Chef Maurizio Pace to find out why LPM, as dubbed by many patrons, continues to captivate the hearts of diners in the city.
We walked in to find the perfectly starched white tablecloths at the light and airy restaurant. It's hard to miss the tomatoes and lemon on the table that's a signature decor on all La Petite Maison branches. You'll feel sophistication with a touch of laid-back vibe at this location in an instant. It's obvious how the elegant space evokes a distinctly southern French soul. In between talking about food, Chef Maurizio Pace tells us why being a chef is a lifetime journey as he also reveals his favorite dish on the menu.
Tell us about your journey and how you ended up at La Petite Maison Hong Kong.
I worked my way up the career ladder from Italy and then the UK. I fell in love with being a chef. At first, I felt like I needed to learn the skill because it could get you a job anywhere in the world. But, it resonated with me and crafting a dish gave me great pleasure. Making people happy gives me satisfaction. I wanted to improve and hard work for a chef should never be underestimated. It's all in or nothing so I wanted to do really good and learn more.
I decided to work in the best restaurants. Serving food should have a connection. People from different walks of life have different stories and an amazing dish can change one person's crappy day. That can be quite rewarding for us, we feel like we've done something useful for the day. I believe that what makes a good meal contains many elements and it's not just about the food. It's the small details from the smile at the door, the clean surroundings, the music in the background, and even the company or who you're dining with are all critical for a great dining experience.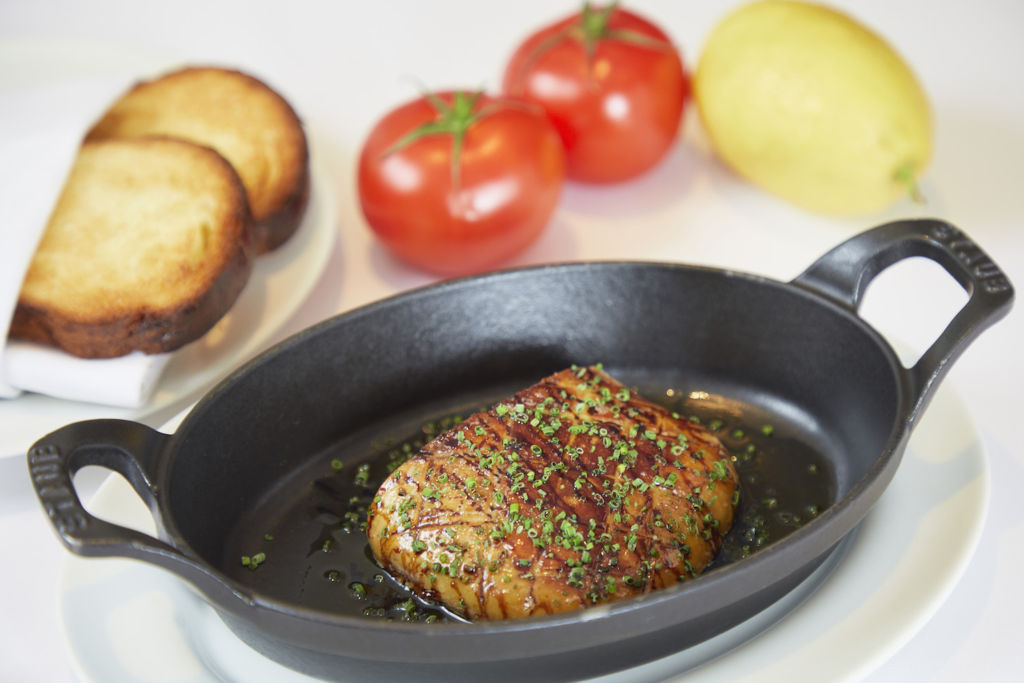 What can people expect from La Petite Maison?
It's a unique place in the dining scene. We have the French approach but it's not uptight fine dining. It's slightly more relaxed but not casual. For me, it's an everyday restaurant. You can visit for lunch or dinner and you'll find top-notch and high-quality food. Our interiors are beautiful and are famed across all La Petite Maison brands worldwide. We showcase artworks from galleries around Hong Kong. Even our menu design is quite remarkable.
How would you describe Niçoise cuisine? How is it different from French cuisine?
Well, if you picture the French cuisine outside France that's what we are. The Parisian style is heavy on butter-based flavors. If you go to the South of France, you'll find a different approach there. It's a mixture of Italian and French influences. I'd say La Petite Maison is more that side, more Mediterranean. We embody various elements in our cooking style so yes, I'd say that's Niçoise cuisine.
What is your favorite La Petite Maison dish?
We have lots of dishes. I particularly like the Porc Sagabuta Grillé (grilled Sagabuta pork) and Daurade Rouge Grille au Charbon (charcoal-grilled red bream). These dishes are unique to Hong Kong, have really surprising flavor, and are cooked beautifully with a bit of extra flavor.
What is a signature LPM?
Our prawns in olive oil. It's a must-try and good because we only use top quality products.
You were born and raised in Italy, how has the food culture and access to some of the best produce in the world affected your cooking?
Sometimes we can be close-minded when creating a dish. I've grown to learn how to compromise and how to stand my ground when it comes to ingredients. We now have the advantage of proximity to other countries with great produce like Japan and New Zealand. For example, I prefer New Zealand lamb, the same with their tomatoes and lemons. My purpose is to use good and fresh quality while being realistic and taking the seasons into consideration.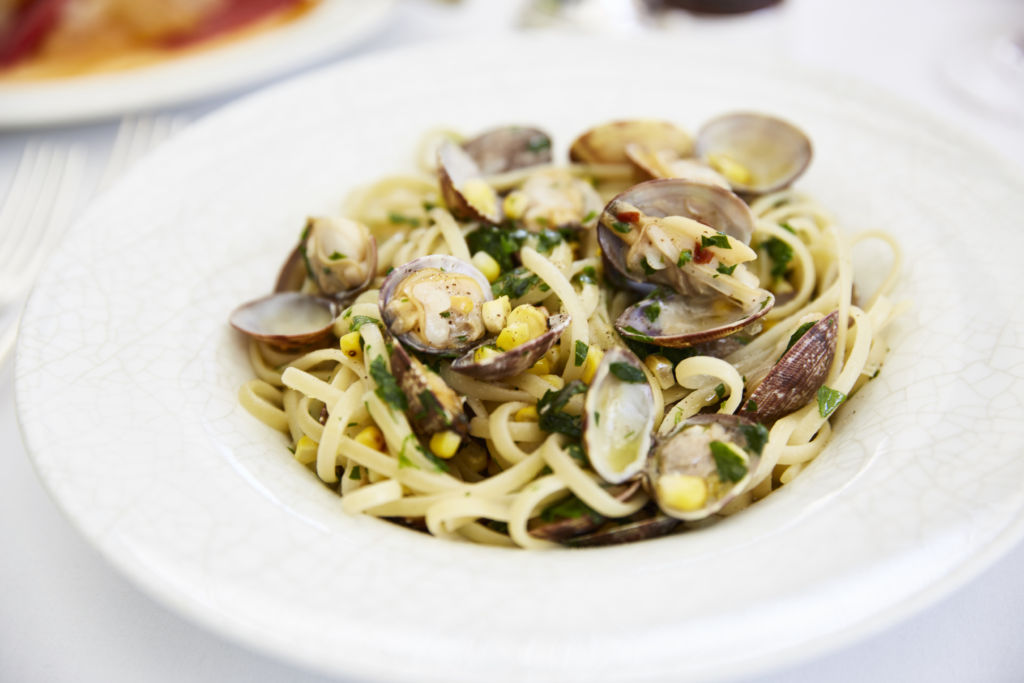 What is your cooking philosophy?
I think for me it's about the simplicity of a dish. In a way, I lean towards dishes with not too many flavors. I want to keep a certain balance of all ingredients and guests to feel satisfied; not just full or heavy in their bellies. It's about good value for money and dishes that complement each other. I want people to remember what they ate in a way.
Could you tell us about the lemon, tomatoes and knife which are on the table? Where did this idea come from? Do many people know how to use it?
I think it started in Nice. Well, La Petite Maison needs lemon, tomatoes, and knife and it has evolved into a staple at our table where guests can create their own salad if they wish to. Most guests use it with some even taking it home keeping it in their handbag (laughs). They are great quality lemons all the way from Italy.
Hong Kong marks the fifth branch of Le Petite Maison, how are the restaurants similar and different around the world?
La Petite Maison echoes the same vibe throughout its five branches around the world. Obviously, you'll find the same experience in Dubai or London, right here. Some dishes might be the same but there are a few dishes that are quite unique here in Hong Kong. I mentioned earlier how lucky we are to be close to Japan and we gather different produce for some dishes that might be different in the other cities.
---
La Petite Maison Shop 1, H Queen's, 23-29, 1/F Stanley St, Central, Hong Kong, +852 2887 1113, www.lpmlondon.co.uk
Tags
Related Posts