It's been a year since Marco De Boni joined Mandarin Oriental, Macau, as the Chef de Cuisine. Coming to the city right before the global pandemic, he never stopped sharing his skills and expertise both with his international culinary team and discerning Macau diners. Juggling Chinese traditions, Western flavors, and selecting the best ingredients on the market, chef Marco managed to retain Mandarin Oriental's status as a dining destination that keeps the bar high. We came back to Vida Rica Restaurant to ask chef Marco how Macau has been treating him so far and what exciting plans he's prepared for the local foodies. 
You have been with Mandarin Oriental, Macau, for around a year. How has your experience been so far? 
My experience in Macau and the hotel is excellent! Macau is a small city, but it's multicultural and has a lot to offer, from hikes to new places. It is a metropolitan city, but it is also rich with historic places with friendly people, so it is interesting to explore it. 
I moved a lot in my career, so I learned not to expect much, to go with a flow and learn. This is my approach to new places.
What are the most challenging and the most rewarding sides of working in Macau? 
I would say the ability to work with a multicultural team and elevate the dining experience by connecting people and cooking food that suits their palate is rewarding. 
I haven't found any challenging sides, for now, maybe the fact that we can't travel to see our families because of the pandemic.
How about your life outside work? What are your favorite things to do in Macau? 
There are many hidden gems, so I love exploring the city and hiking in Coloane or Taipa. 
How big is your team at Mandarin Oriental, Macau? How many nationalities are there? 
My team includes 15 chefs from six different nationalities, Macanese, Chinese, Indian, Malaysian, Indonesian, Thai.
What is your style of leadership? 
I am embracing the different cultures, personalities. When you learn how to do it properly, you will benefit from all the differences. In this type of business, you often need to adapt. 
2020 has been an interesting year, right? Which lessons did it teach you? 
Indeed 2020 has been an interesting year, not just for me but for most of us. The year taught me to appreciate what I have in my everyday life and be grateful.
We here in COVID-free Macau, sometimes take it for granted but one call back home will remind us what the situation could be around the world. So better be grateful for everything we have.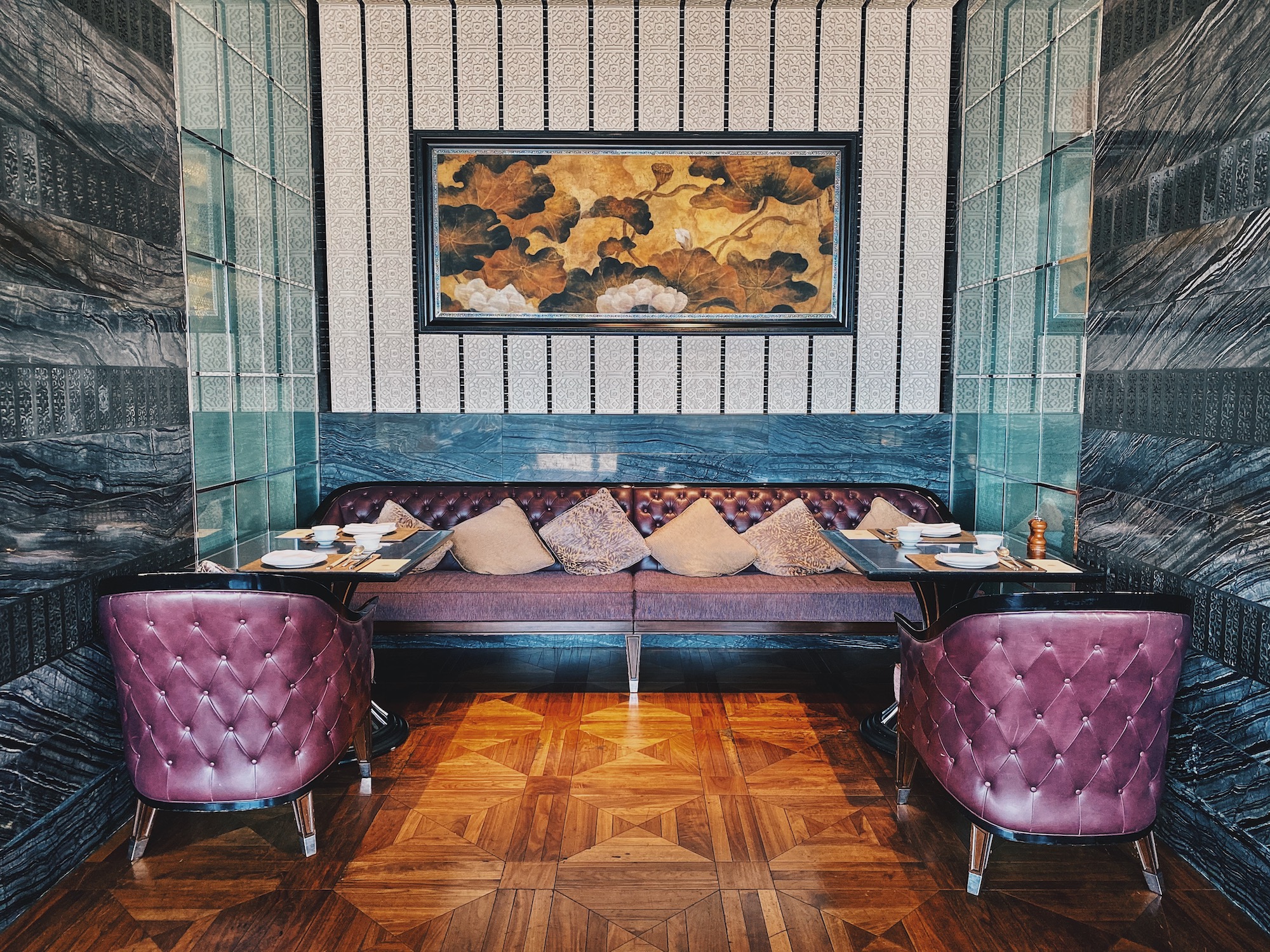 What should guests expect when they come for dinner at Vida Rica Restaurant?           
Vida Rica Restaurant is an intimate and relaxed restaurant offering both western and Cantonese cuisine. We provide attentive service, and this restaurant is the perfect place for a business lunch during the week, for celebrations, or special occasions at dinner time.
Tell us about the menu at Vida Rica Restaurant. What are the signature dishes there? 
Our signature Cantonese dishes are the drunken Ireland silver hill duck, sea cucumber, bamboo shoot with rice wine, and crispy free-range chicken with spice crumb.
As for Western cuisine, we have Wagyu beef tenderloin with asparagus, foie gras and madeira sauce, and, not forgetting, the homemade lobster tagliatelle.
Lobster tagliatelle sounds delicious. Can you tell us how you cook it? 
We use flour from Italy and egg yolk to make tagliatelle. It's a classic pasta dish made with broth-based on the lobster shell. We add garlic, chili, tomato, and, finally, finish it up with extra-virgin olive oil.
Do you always make your pasta from scratch? How do you choose between dry pasta and fresh one?
It depends. There are two kinds of pasta, dry pasta you can buy in a supermarket, including some expensive Italian ones. Then, there is fresh home-made pasta. For spaghetti pomodoro, I'd source some high-quality dry pasta. For tagliatelle bolognese, ravioli, linguini, lasagne, I'd make my own pasta. It depends on tradition, the dish and which type of pasta you use.
What is your style of creating new dishes? What comes first, recipe or ingredient?
Mainly the product comes first. It's often a collaboration between a chef and a supplier. Sometimes our suppliers will notify us about a new ingredient like the tomatoes from the south of Spain we use in our new appetizer. Inspiration comes from a product. The rest follows.
How about the food menu at the Vida Rica Bar? What are your personal favorites, which dishes would you recommend? 
Vida Rica Bar is the perfect spot in Macau where you get to sip exquisite cocktails while enjoying the bar's favorite bites with the best view over Macau Tower and sunset. For me, my personal favorite would be the Big Kahuna Wagyu Burger. Stay tuned for a more exciting menu as we have prepared many new bar food and drinks that are soon to be revealed. 
We also have DJ nights on Wednesday, which has really cool vibes. 
Which new dishes do you have on the a la carte menu? What was the inspiration behind them?
At Vida Rica Restaurant, we reintroduced our Signature Classic Beef Wellington, a dish that is generous, delicious, and a perfect sharing treat for the family and friends when dining out.
What's your personal favorite and why?
My personal favorite is our Wagyu beef tenderloin with asparagus, foie gras, and Madeira sauce. The Wagyu cattle are raised in Australia where they graze on the lush, nutritionally rich pastures and benefit from the year-round temperate climate that makes growing conditions ideal. The result is a great quality of tasty, juicy meat
Tell us more about the launch of the Hot Dog pop-up. How did that come about?
Macau's finest hot dog! That is what we called it here at Vida Rica Bar. The pop-up promotion has seen many guests coming back for more and receiving numerous positive feedbacks. Every day is the perfect day to try something new with family and friends while enjoying the splendid view of Macau Tower and sunset over perfectly shaken cocktails. My personal favorite is "A Night in Paris" (our most popular hot dog)! Classic frankfurter sausages with sauerkraut, mustard, crispy bacon bits in an extra-long baguette bread, perfect for sharing between three to four friends.
Will we be seeing more pop-ups during the year?
Yes, for sure! We are constantly thinking of exciting new pop-ups catering to the local community. Be sure to stay tuned for new flavors and not forgetting, Bar Stories at Vida Rica Bar and the new bar food menu which is soon to be revealed.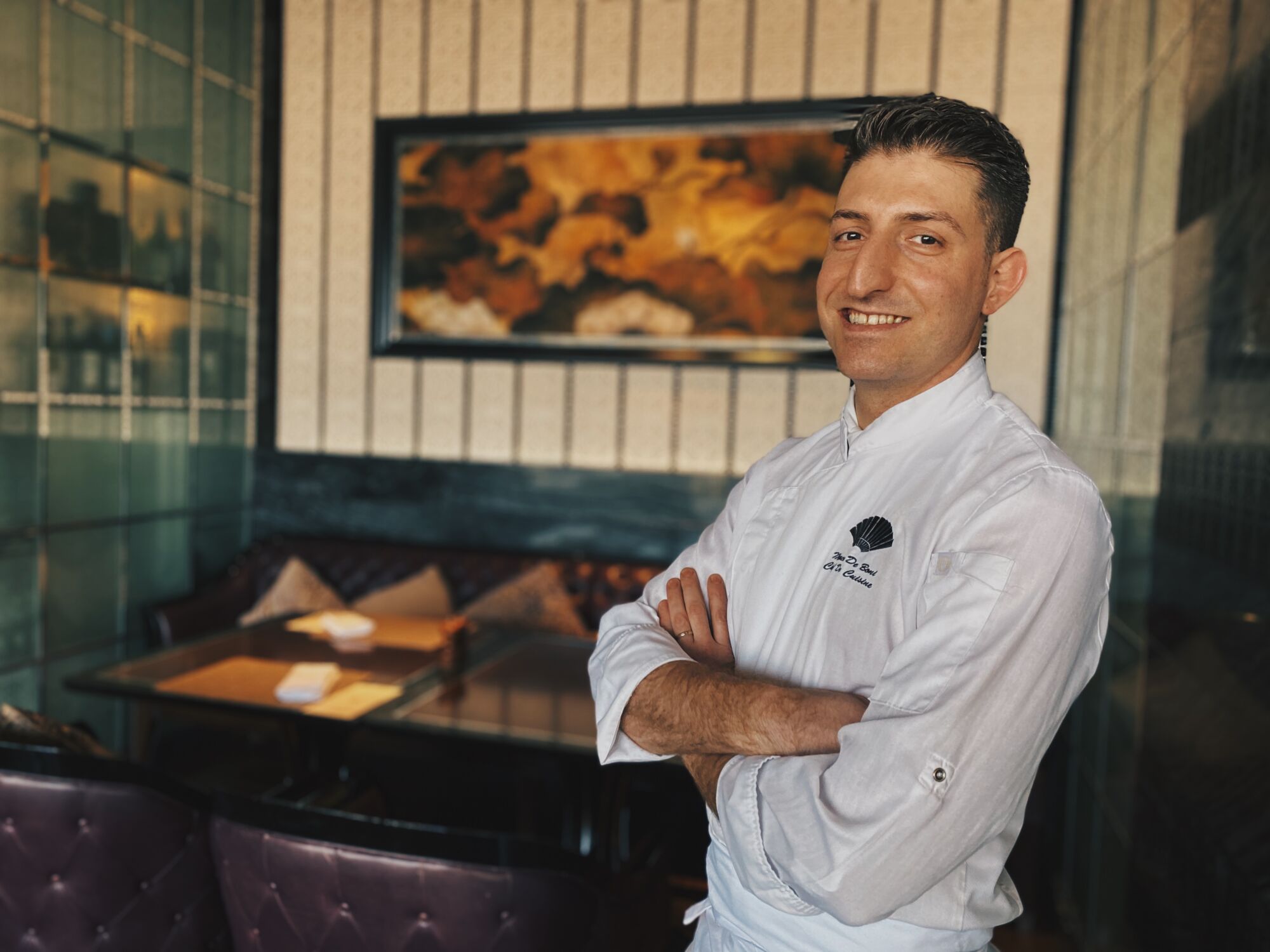 You mentioned that you were doing some gardening on your Taipa apartment balcony. How is your tomato plant doing?
My plants are healthy and green, while the tomato plant is blooming. Last year it produced a few tomatoes. I've done some research and received helpful tips, so I expect more harvest this year. 
Have you found any new places that became your favorites? 
 The new place 3 Sardines is nice. I also discovered Penha Hill, the view from there is stunning! 
Also read: Chef Marco De Boni on Mixing Cultures & Flavors at Mandarin Oriental, Macau
---
Follow Mandarin Oriental, Macau's Facebook page for the latest updates
Vida Rica Restaurant Mandarin Oriental, Macau,945 Avenida Dr. Sun Yat Sen, NAPE,+853 8805 8918, [email protected], www.mandarinoriental.com
Photo credit: Ksenia Kuzmina 
Tags
Related Posts