Making a momentous comeback to his hometown is prominent creative Chef Anthony Sousa Tam, as he unveils his ingenious new restaurant inspired by his legendary tales. Japas, which is a fusion of Japanese cuisine and Tapas, is his latest venture and a milestone in his journey. The dining space will open its doors in Thailand as well in the next few months, and LLM took the opportunity to chat with the cooking master himself, ahead of the anticipated launch.
A story of a modest beginning in the kitchens of London restaurants enabled one remarkable man to fund his study of architecture. However, an unexpected passion for cooking acquired in the unforeseen circumstance diverted his path to a more meaningful road. Talented Chef Anthony honed his skills after securing work in the finest restaurants in London among which are renowned Nobu, Hakkasan and Annabel's. With these prestigious associations under his belt, Anthony has cooked for many famous professionals all around the world. He even created and executed dinner celebrations for Super Model Kate Moss' wedding. He has also cooked for several presidents and heads of state. His wealth of experience prompted a head hunt by a large hotel group which offered him the privilege of creating his own team and menu.
Over the last few years, Anthony has been working as a successful consultant and is currently working for a distinguished wellness center in Shanghai, Octave. The entire concept, including all of the food options, have been meticulously researched and established by Anthony himself. His indomitable spirit and passion for food started a magical adventure that has eventually lead him back to his home.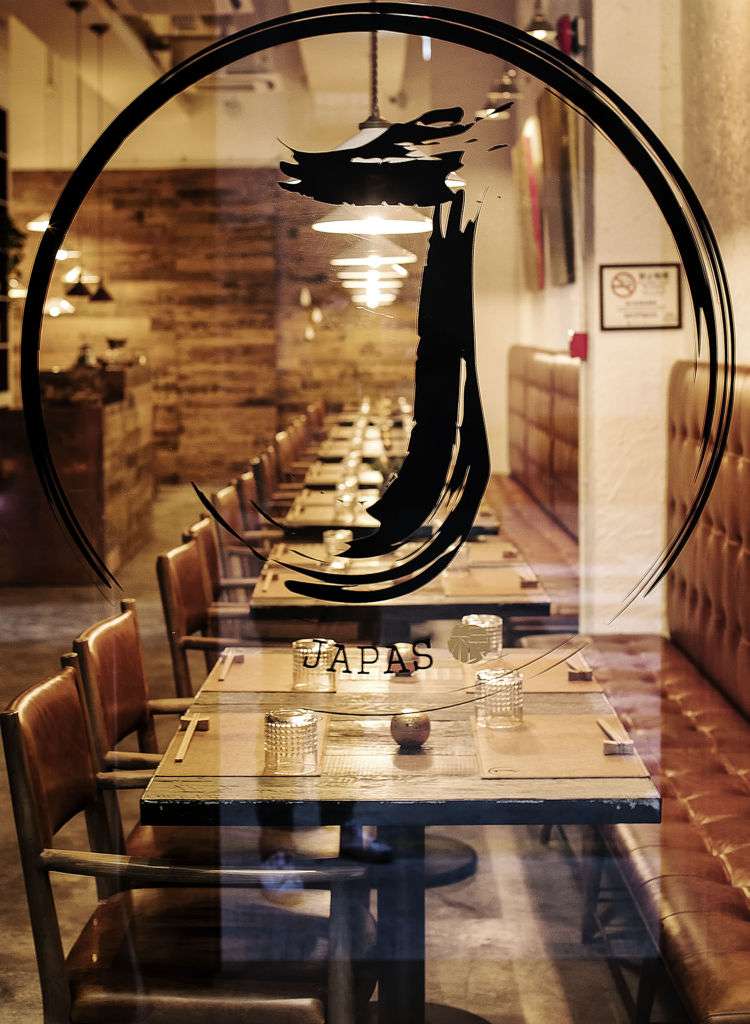 On the real essence of Japas…
Japas is unique when compared to other restaurants. Exploring traditions of ancient Japanese skills and ingredients intertwined with modern methods of healthy cooking influenced by European style, Japas' core value lies in offering nutritious food without  compromising the sense of taste. "By offering tasting menus we hope to inspire our customers, to take them on a journey, to engage, to wonder and really feel the taste, look and textures of the dishes", Anthony explains
On the menu…
Every dish is crafted to perfection. The portions are ample and filling to ensure that there is no excessive wastage of food. Tantamount to a carefully presented plate is the true taste of savory and delightful dishes. A combination of classic favorites and reinvented dishes are featured on the menu. The food is offered in a Tapas style serving, using local produce to ensure that all of its food is fresh, environmentally sound and to guarantee that the restaurant can give back to the community. From the in-house smoking techniques used on the Salmon all the way down to the dressing they put on the small side salad, every bite will be a sensory experience to relish.
On the inspiration behind the ambiance and interiors…
Earth colored tones dominate the interiors of Japas. It is designed to be a comfortable, nature like environment that is calming and relaxing to really radiate a feeling of wellbeing. We want the vibe to be enjoyable, healthy and affordable for everyone.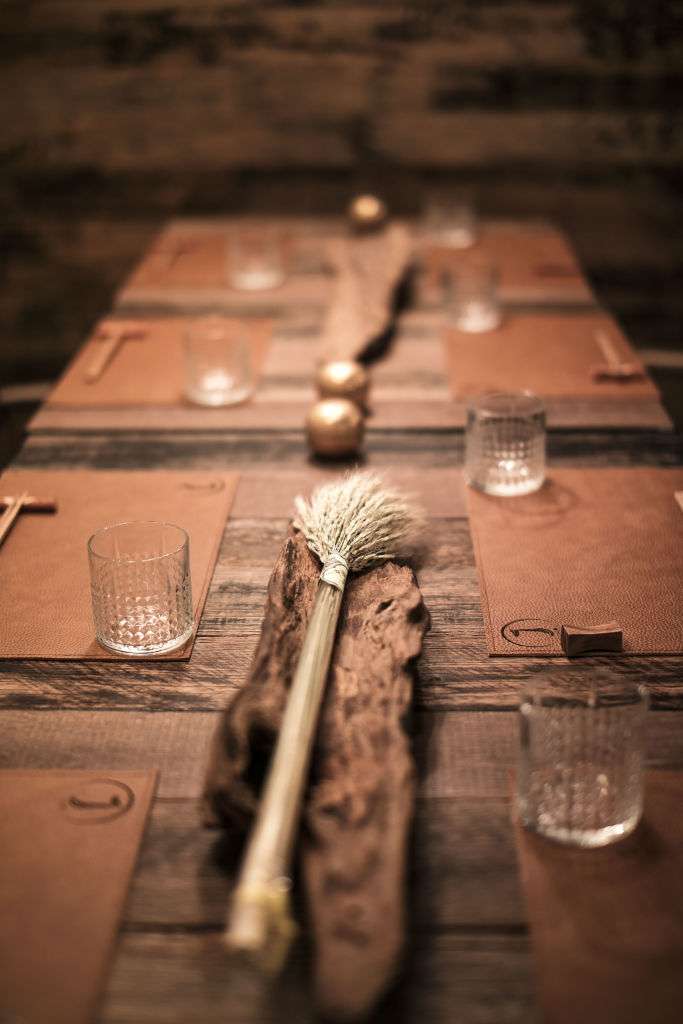 On his Macau Favorites…
"I love to see the old Macau and the amazing architecture. It's heart-warming to take my children to places that I used to eat or play as a child", Anthony describes with nostalgia. "An important part of our itinerary is a trip to Coloane on a sunny day. We love visiting the many long-standing Portuguese restaurants and of course a visit to Lord Stows "for an egg tart treat", he joyfully relays.
On choosing Macau as the pioneer for the Japas brand…
Emphasizing that Macau is his hometown, Anthony elaborates, "We have a very interesting history that is related to food during the Portuguese empire. Japas hopes to continue to develop and to be a place that the Macanese people will be proud of. Our main goal is to help create and also preserve some of our histories. We want gastronomy style of dining to be for everyone".
On Macau's growth and changes throughout the years…
"The population has grown dramatically and people are more open to trying new things", he noted. There are many types of restaurants and cuisines with lots of entertainment and activities for adults and children. There appears to be a focus on enjoying an active and healthy life, the young and old are more health conscious now.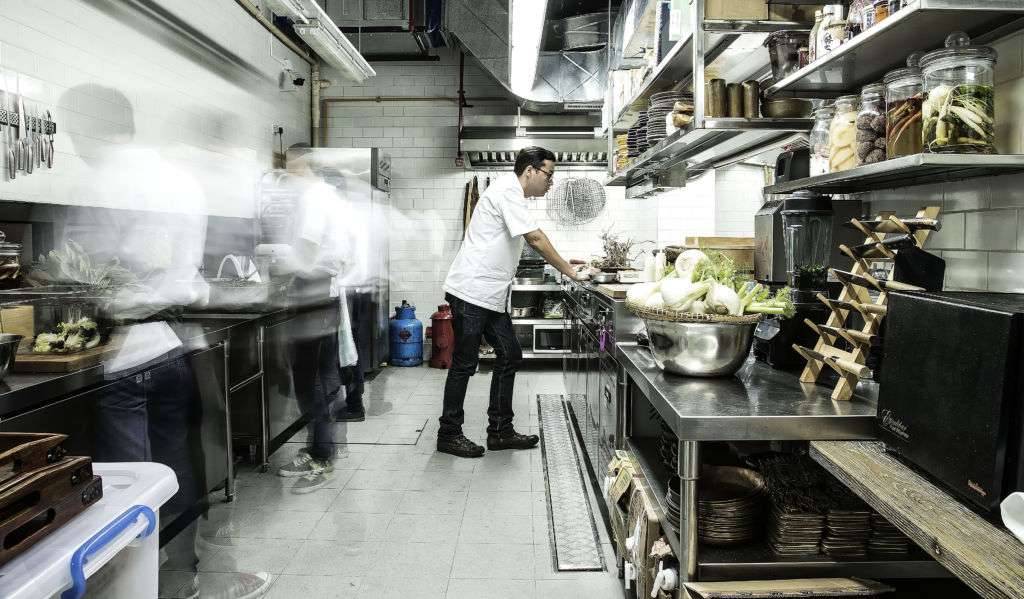 On the true secret behind his success…
"Hard work and determination!", exclaims Anthony.  "If you believe in what you do, then it's not hard to convince others to see the same. I am very lucky to have a strong and hard working team behind me, it's very uplifting to see their passion and willingness to learn."
Japas Rua Do Padre Eugenio Taverna, Macau, +853 2852 1199
Tags
Related Posts