There is an exciting new reason to visit Macau's well-loved signature Italian restaurant Portofino at The Venetian Macao. Leading the remarkable culinary team is newly appointed Senior Chef Domenico Cicchetti. Starting a simple journey from the southern region of Abruzzo in Italy, Chef Domenico knew he wanted to be in the kitchen at an early age of 14 while he was working over the summer season at a café in his hometown. He was captivated by the beautiful mess behind the art of cooking and began his journey of adventure in the culinary world.
Having worked in various countries around the world and most recently Chengdu and Beijing in China, the ingenious chef has left lasting imprint wherever he cooks. From international hotel groups such as Hyatt Hotels corporation, Starwood Hotels and Resorts, Swire Hotels and Gaia Group Hong Kong, his extensive experience has brought him to the doors of Portofino.
The talented chef reveals, "My family had land in Italy and we grew olives. We had grapes for wine too. I feel like food has been in my veins. We had fresh produce and so it was always instinct to become closely attached to the concept of food. It came naturally for me to cook and be in the kitchen".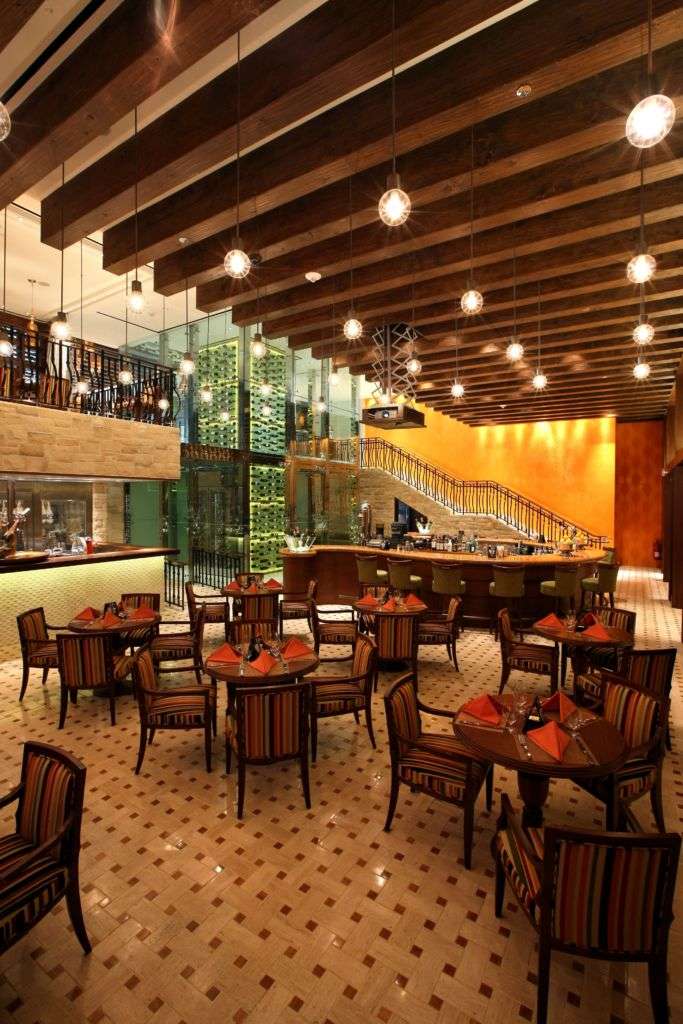 How's your day so far?
"It's busy in the kitchen. It's a normal day for me. The place is packed and people continue to arrive to dine", he calmly explains.
 How long have you been in Macau?
I arrived in April and it was a sunny day and we instantaneously loved the weather. I first came to Asia in 2012. I was previously in Hong Kong and then I moved to China in between Shanghai, Beijing and Chengdu. I must admit though that the moment I arrived in Macau was truly my first visit.
What was your first impression of Macau?
It was surprisingly warm compared to where we were previously residing. Beijing had a more fast-paced lifestyle. My wife loves hot weather so this move is definitely good for our small family.
What does it mean to you being appointed Senior Chef of Portofino?
Everything looked good when I arrived here. In terms of Portofino, I was really impressed! The diners and the staff are diverse and I love the fact that Portuguese is spoken commonly here in Macau. The feeling of enthusiasm for me is really high. It's a challenge and I am keen to learn. When a restaurant is busy, it really takes a huge effort to manage and keep everything in order. The Venetian Macao is really famous and regarded with prominence, I really feel that I will grow here and enhance my skill.
How long have you been a chef? And when did you realize you wanted to pursue this path and passion?
I love food and I love eating because, in all honesty, that's the best way you can eat for free. Summer holidays were meant to make money and help in the kitchen and restaurants. My first day in the kitchen was very memorable that I could still imagine it as if it was yesterday. The sounds of pots and pans, the aroma of the kitchen, the inspiring stamina of the chefs, it was a beautiful mess that I wanted to be a part of. It was a crucial moment and I realized I wanted to be a chef. Wearing just a short and shirt and everyone was screaming in Italian, I stood at the door and was instantly amazed.
Who had the most influence in your life whilst growing up? Why?
The big jump on my career though was when I got married. I am turning 40 years old soon (laughs). When I met my wife I was in London and I was single in my thirties. In a big city like London, you don't normally think about the future. All you think about is having fun. My wife was the one who transformed everything in my life. She asked me what I wanted to do with my life and that poignant question gave me an entirely new direction. Eventually, we moved to Brazil to start an entirely different life.
The day we got married was the day my life truly changed. It was the day I truly felt I was a chef in my heart. It was the 8th of September in 2010 when I inked myself on the day I got married. This tattoo mark on my arm is a constant reminder of the path I chose to put a new road ahead of me and dedicate myself to things I am truly passionate about. My wife is truly my biggest influence and inspiration.
If you could cook or invite anyone famous to your dining table, who would it be? Why? What would you serve on the table?
Everyone is a special guest. I would love to use special meat in my hometown. I came from the center south of Italy and the region is Abruzzo. It's the only one in Italy where you can ski and swim at the same time. From the sea to the mountain, everything meets together in perfect harmony. One of the main dishes is the wild boar, they grow wild in the mountains. It's really good meat. We mix it with homemade pasta and we cook it with red wine. This is a really good dish! We are currently doing a special menu but nothing major in the meantime. Change should come gradually because Portofino stands out as is already. We have exciting things coming up in Portofino most especially in November this year. I truly speak and converse with customers to understand what they are truly after in terms of authenticity in Italian cuisine. That's the best way for me to learn and understand.
What motivates you in the kitchen?
It's been truly quite busy and I am still adapting. I arrived in April and it's just been a few months. It's a really bustling restaurant. It has a capacity of 300 pax so every day is busy. I come here and I make my own coffee before I start work. It's my moment of peace before I start the day full of fun.
What's inside your fridge that you can't be without?
I love mortadella. It comes fresh from Italy. When I'm hungry, I mix it with olive oil and it appeases me.
Do you have a fool-proof recipe?
I don't believe in a fool-proof recipe. Ingredients change and it changes your cooking. I have a comfort food though and even my wife thinks it's funny. After a long day, I go home and make a sandwich. I get a nice baguette, bake it with mortadella. It's the meal after dinner time and it never fails to satisfy my hunger.
What's the best thing about work?
When you see happy guests and diners, it's truly rewarding as a Chef. They come up to me and say, thank you for a really good meal. When they thank me, it's just not me but it's the entire team behind the kitchen and in the restaurant that makes it a wonderful experience. Being chef is a privilege. It's truly gratifying. Sometimes though even if you try your best, there are still guests that are still unsatisfied. I keep calm because you have to accept the good and bad about everything. It will only help you learn and grow because people have different perceptions.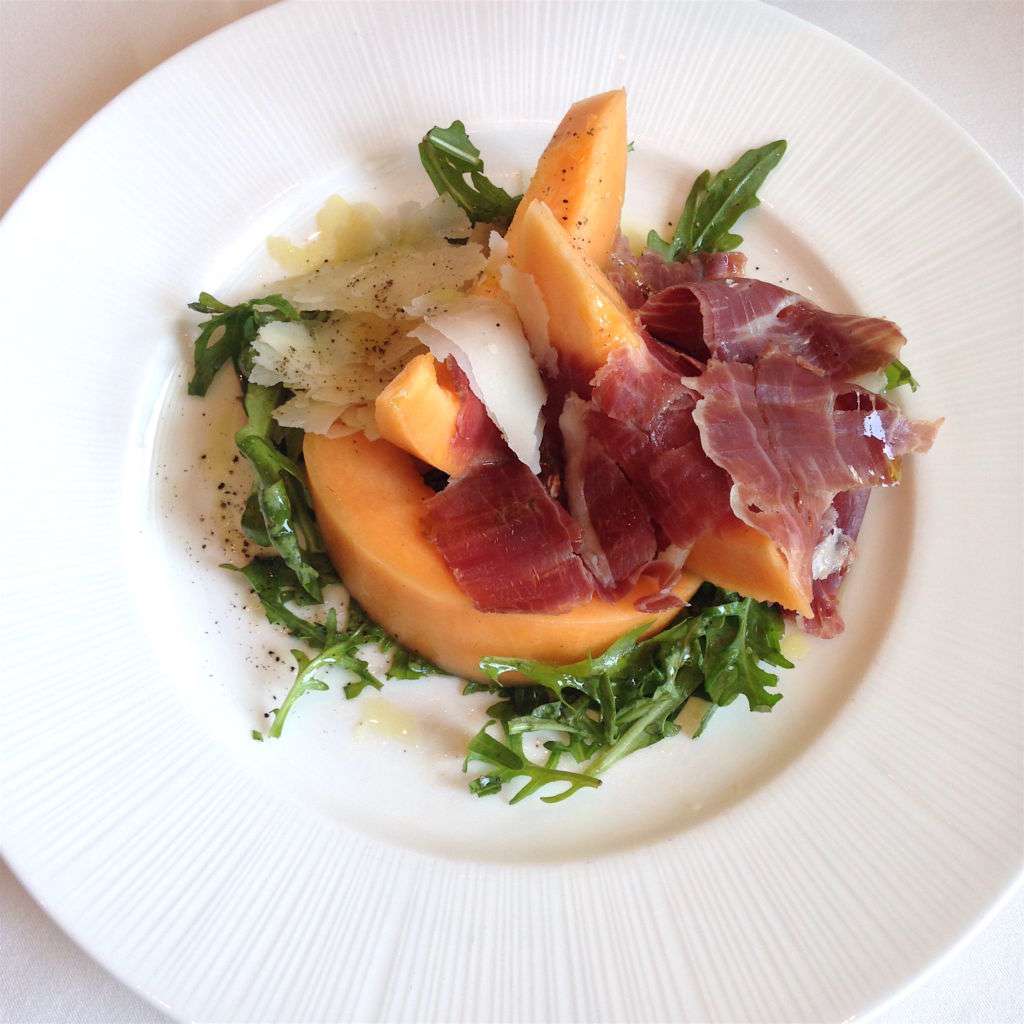 Should we expect something new or special on the Portofino now that you're reigning over the kitchen?
I have to start teaching the people how to eat Italian food again. Sometimes everything becomes too commercialized and fusion or mesh of everything. My goal is to help people understand the Italian way of eating. I want to be able to give them a true taste of Italy here in Portofino.
Have you tried any local spots? What do you think of the local cuisine?
I've been to Coloane on top of the mountains. It was a magnificent view. I've also been to the A-Ma Temple. It's really nice. I was there with my wife and daughter. The mix of Portuguese and Chinese cuisine is really interesting. I came here and I was lighter than my current weight (laughs).
Read more about the dining scene at Portofino at The Venetian Macau. Experience a true taste of Italy at this beautiful restaurant.
Portofino at The Venetian Macao Casino Level 1, Shop 1309, +853 8118 9950
Tags
Related Posts