Want to grab a quick bite and still feel fancy? The Lounge at JW Marriott Hotel Macau has a new set menu featuring croissant options that are truly delicious. For only MOP $98, enjoy a croissant of your choice with skinny fries or a green salad on the side, and a beverage such as Hong Kong style milk tea, lemon tea, or coffee. Doesn't sound good enough? What if we told you how crispy and buttery their croissants were? Lightly toasted, flaky, and surprisingly big compared to the competition.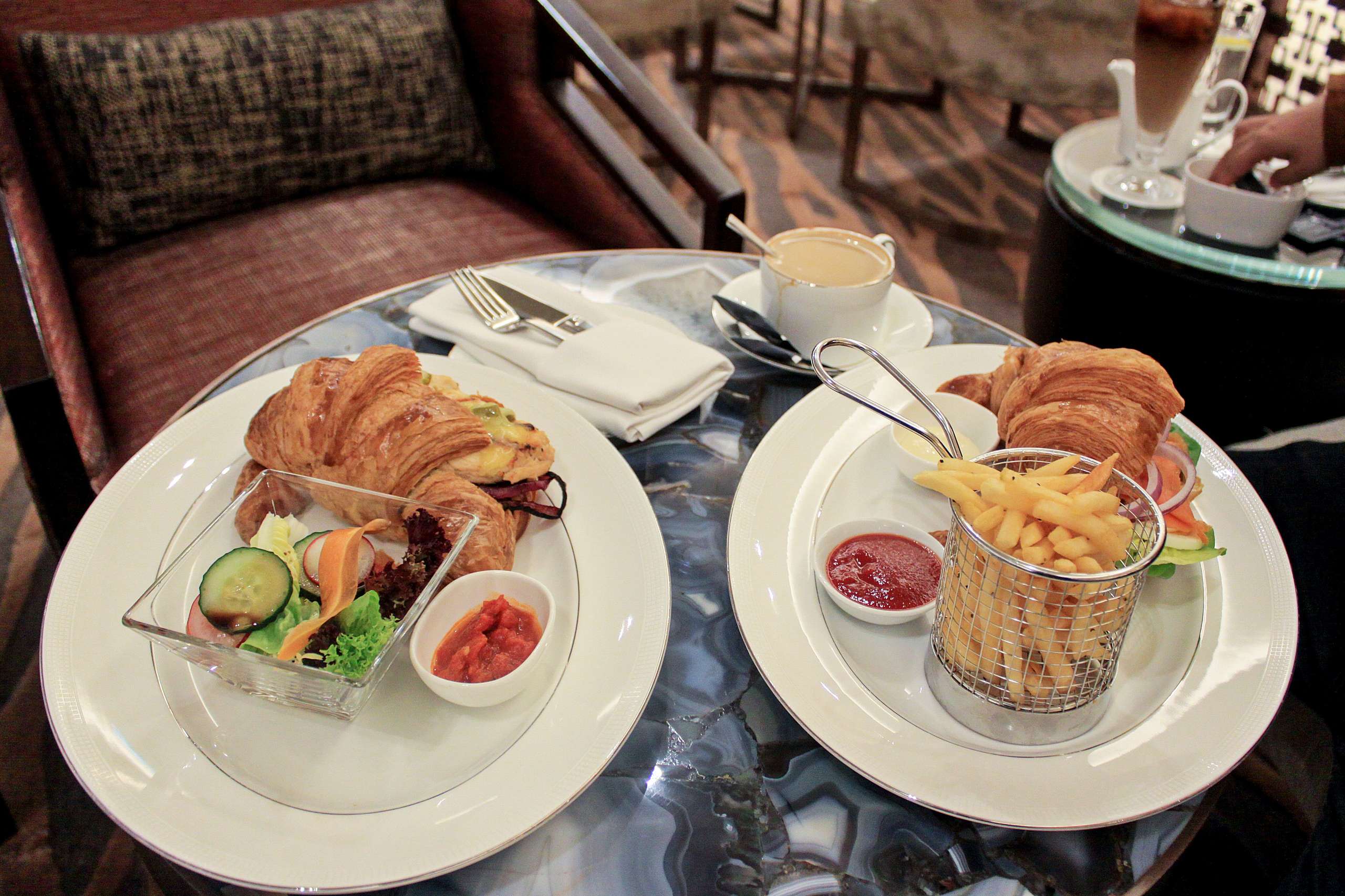 Their croissants are generously filled with a variety of fresh ingredients. The first option we liked is their smoked salmon croissant served with Norwegian salmon cuts, capers, boiled egg, lettuce and onion. It's probably their lightest selection and we recommend a side of the skinny fries. For those who prefer meat, they serve a parma ham croissant stuffed with thin layers of ham artfully presented as if they're blooming from the bread, along with melted cheese and roasted red bell pepper. If you'd like something a bit spicier for lunch, their grilled Cajun chicken croissant is perfect. The overflowing flavors of grilled jalapenos, eggplant, and pepper slices, all matching the mild marinade of the chicken is just heavenly. Oh, and don't worry if you're vegetarian or watching your diet, they have a veggie croissant available, stuffed with fresh greens, bell peppers and eggplants. It looks light but it's definitely enough to keep you going until dinner time!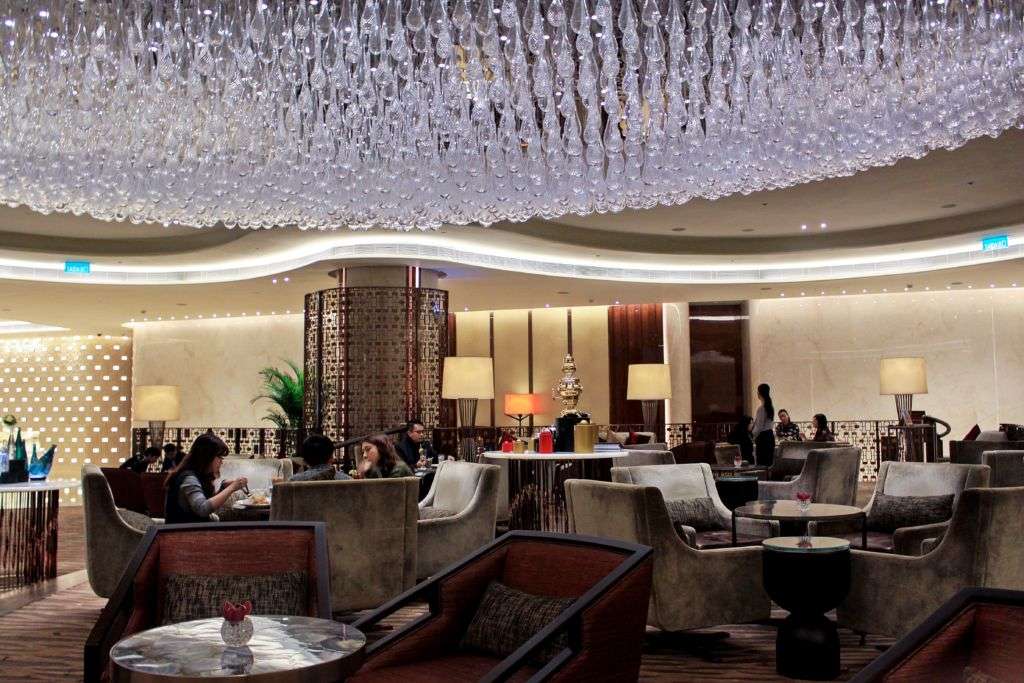 The Lounge offers a lovely dining space with luxurious touches. Enjoy a meal there any time of the day; whether it's breakfast, lunch, tea time or dinner, the menu covers it all. We like their comfy chairs and sofas, and their magnificent display of liqueurs and liquors, Tea WG collection and kettles, sparkling water and beautiful chandeliers. Planning to have a fancy brunch at The Lounge? Sign us up! Croissant sandwich set lunch available 11:30am–1:00pm daily, until March 30.
The Lounge at JW Marriott Hotel Macau, G/F, Galaxy Macau, Cotai, +853 8886 6888, www.galaxymacau.com/the-lounge
Tags
Related Posts