Vida Rica Bar in Mandarin Oriental, Macau is one of the pioneers of the Macau mixology scene. Undoubtedly, one of the big contributors to this status is their mixologist, Jacob Shteyntsayg. We sat down with Jacob to talk about his journey, love for a challenge and, of course, Vida Rica Bar's unique mixology project, Legends & Cocktails.
How did you end up in Macau?
I knew Nikita, my colleague, as we are both from St Petersburg. When he messaged me about the opening in Vida Rica Bar, I was just finishing my Master's in Gastronomy course, so was actively looking for a new opportunity. Well, I liked the concept of the bar. Moreover, I just love a challenge, so I headed to Macau. 
You have a Master's degree in Gastronomy? Wow, tell us more. 
Yes, it's the Master of Gastronomy: World Food Cultures and Mobility that I got in Università di Scienze Gastronomiche di Pollenzo. The university is located in a small town of Bra in the Italian Piemonte province. It was a dream that I developed in Israel, to combine mixology and gastronomy and I wanted to learn more about food, so I decided to get my masters in it. 
When and how did you realize you wanted to be a bartender? Was it a dream or it just happened? 
Normally, nobody dreams to become a bartender. In my humble opinion. Those who actually chose this career path and stay, come from all kinds of industries. For instance, my first degree was in International Affairs. 
Tell us about your career path. 
My first job was as a waiter in a restaurant while still in high school. Later I became a bartender during the bar culture boom in St Petersburg circa 2009–2010 and got into it. I've always loved cooking, so it also helped me to adapt. At some point, I worked as a cook and a bartender. It appeared to be a pleasurable job with nice energy and interesting people. Then, I developed an urge to learn more about mixology culture and history. If you really think about it, every bottle has a story worthy to explore.
For some time I was working in bars and wrote articles about cocktails. After a while, I suddenly moved to Israel. Just packed, left and stayed for a while. There I started from scratch again washing dishes. After getting my citizenship, I started working as a bar-back in Bellboy Bar, a bar in Tel Aviv founded by a famous Israeli mixologist. Sometime later, I was promoted to bartender and got sucked into this industry again. 
After a while, I took a break and worked in an indie documentary production company. My comeback to mixology happened at Tel Aviv's Jasper Johns where I stayed for four years, creating cocktail menus and participating in international competitions. 
Who influenced you the most? 
There is a person who I consider my mentor in the field. It's Sid Fisher, the founder of The Hat Group in St Petersburg. Owners of Jasper Johns who believed in me, took me under their wing and in a way brought me up.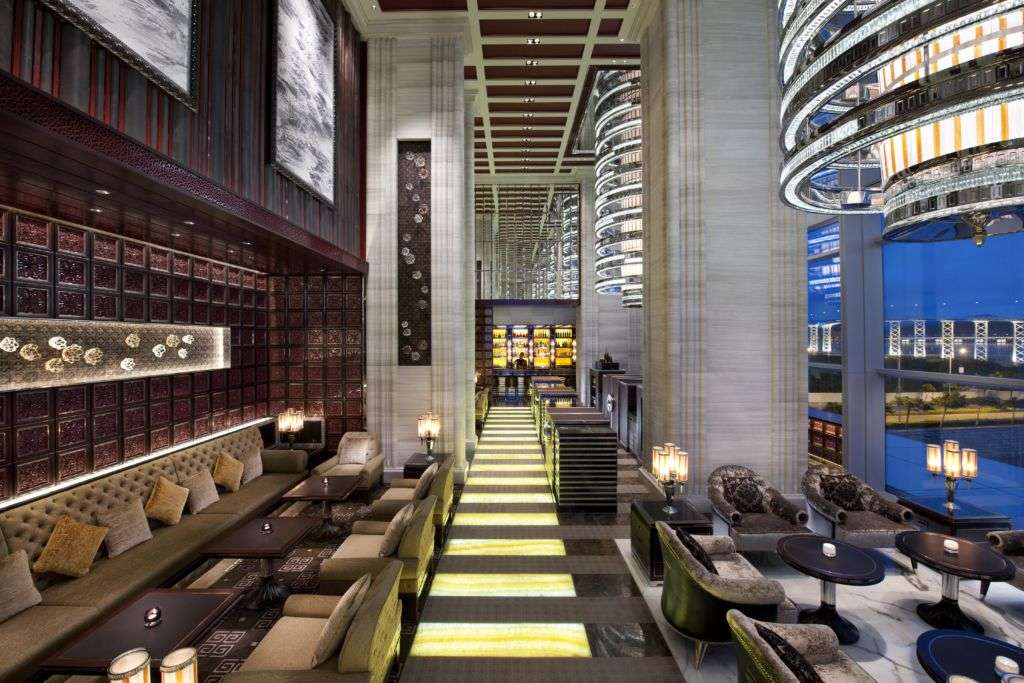 Why did you choose Vida Rica Bar in Mandarin Oriental, Macau? 
I considered it as a challenge, an adventure. I had never been to Macau or even to Asia and wanted to build something great here. I think it's harder in Macau than in a city where a bar culture is much more developed. Otherwise, it wouldn't be interesting!
What do you like most about working here?
I love working in the Mandarin Oriental, Macau as I can totally relate to their definition of hospitality. Hospitality with a human face. It's great to work with colleagues who are open to new ideas, creativity and challenge. It feels so amazing when your ideas are being accepted.
Participating in Bar Stories with all the bartenders from the world's best bars is a unique opportunity as well. Basically, it's like traveling without leaving your workplace, being able to exchange experiences and learn more! 
What are the three most important qualities for a bartender? 
I'm very conservative and believe that first and foremost, a bartender must have excellent communication skills. Second, a bartender needs to be kind of an actor–you have to keep up appearances in front of your clients. Third, a bartender should bring positive energy. It's not just the drinks clients go to a bar for, but the atmosphere.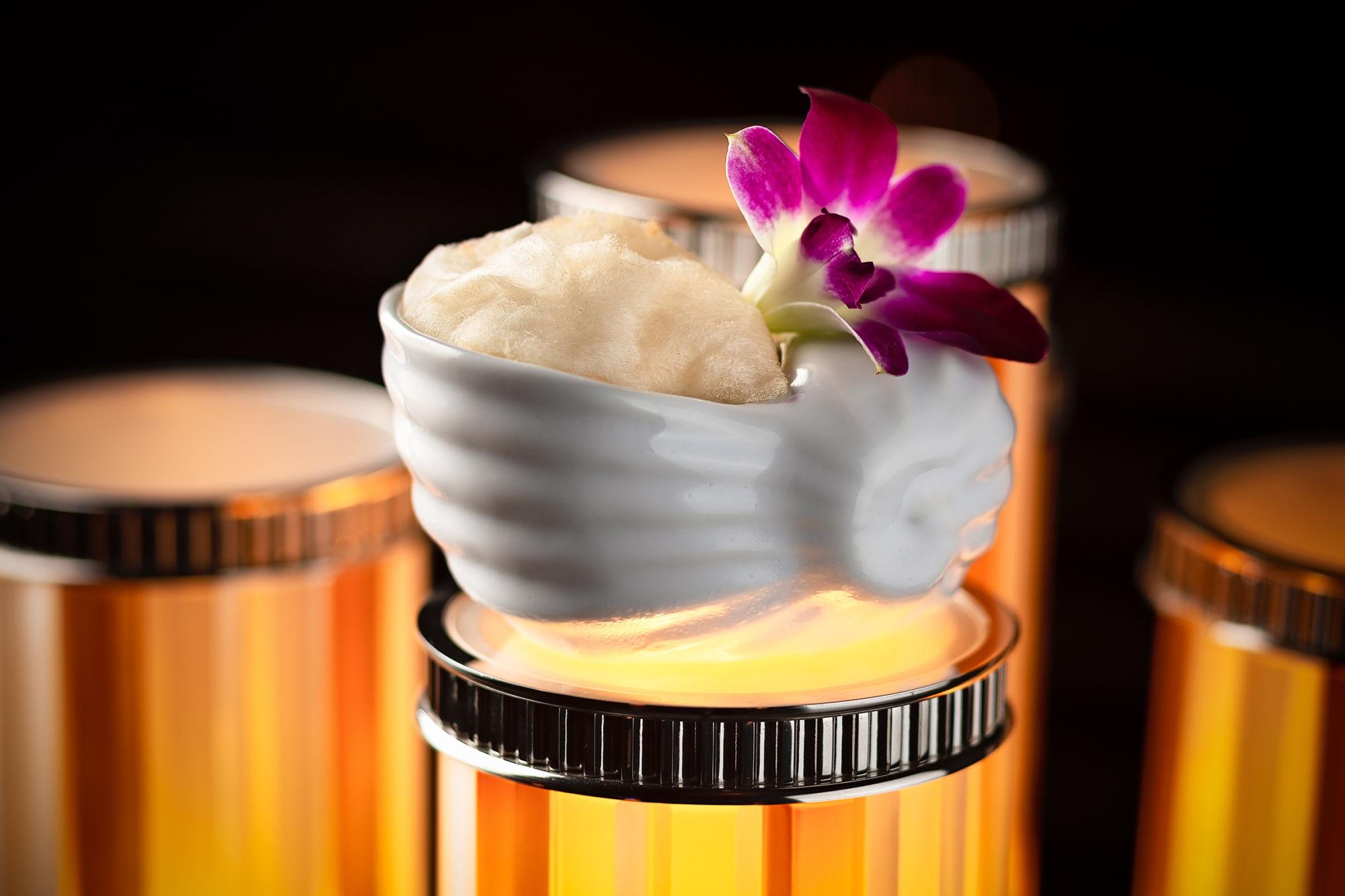 What are the most challenging things in your job?
Bureaucracy (laughs), coping with emotions and keeping a straight face no matter what. 
Describe your dream customer.
I like it when customers start a dialogue because it makes my job more exciting. Moreover, the guest will have a better chance to get exactly what they need. 
Why do you think mixology has become so popular? 
It's been going on for 15 years, when it started in the US and spread everywhere. I think the mixology boom is fading a bit now. People have better knowledge, the trends are set, and business is clear with well-organized processes which is great. 
What are the most recent trends in mixology and what do you think about them? 
There is a trend of low alcohol cocktails right now. There's also clarification of cocktails. I really like this one–unless it turns into a mania as it has happened in some bars.  
Sustainability such as substituting egg white with hummus water, using less ice, and no plastic! I fully support this trend and I'm also all for establishments using local products and working with local businesses. It is a little challenging in Macau, nonetheless, we try our best. For example, in Vida Rica, we use local honey from Zhuhai. 
Do you participate or plan to participate in bartending competitions? 
I do and I plan to participate in a few competitions like the Chivas Masters, Bacardi Legacy Cocktail Competition, and World Class Bartender of the Year. This year I did not as I had a big project in Vida Rica. However, I'm planning to participate in the World Class Bartender of the Year this year. 
Years ago, I loved the competition and the opportunity to enhance my skills. Now I mainly do it for bar promotion.  
What is your biggest achievement and professional goal? 
Probably my biggest achievement until this day is being able to launch Legends & Cocktails and get my master's almost at the same time. In fact, my thesis was about Antibes' agricultural rum.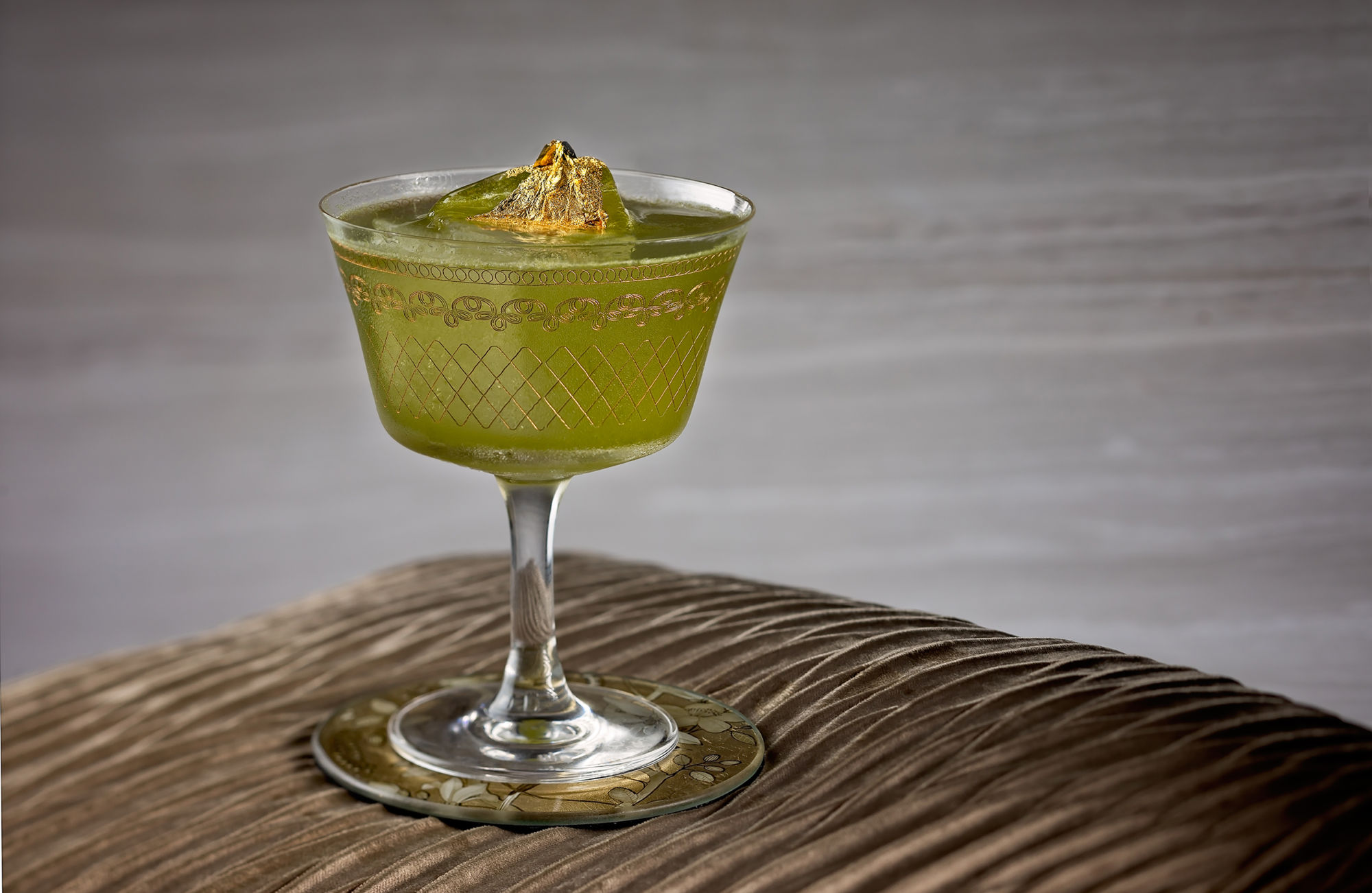 Tell us about the concept of Legends & Cocktails. How long did it take to create it? 
Legends & Cocktails is an art menu. We collected 11 Asian legends and asked 11 artists from Macau to illustrate them. Then we created cocktails and mocktails based on these legends and artworks. We don't have detailed ingredient descriptions in our menu by the way. It's more about finding a story that appeals to you and making a choice based on that, trusting your feelings. 
It took us around six months to create this project.
So can you say Macau inspired you on this project? What else inspires you?
I love history and stories. Macau has plenty of inspiration in terms of culture and history. If you pay attention to details, you'll always find inspiration. Take Macau street art for instance. While it is not as visible as other attractions, it's there and it's quite impressive. 
What is your personal favorite one from Legends & Cocktails menu? 
I love The River of Tears for its distinguished mix. We spent quite some time to achieve that balance.
What exciting projects should Vida Rica guests expect in the near future?  
If you look at the Legends & Cocktails menu, it says Volume One. So yes, we are preparing the next volume already. However, I can't really reveal anything yet. I can only mention it is also related to art. Besides, we are launching an addition to Legends & Cocktails and it's a new Happy Hour project called Fables of the Sea. Six low alcohol cocktails inspired by six sea legends like Little Mermaid, Kraken and more so stay tuned!  
And, of course, we are planning new exciting chapters of Bar Stories.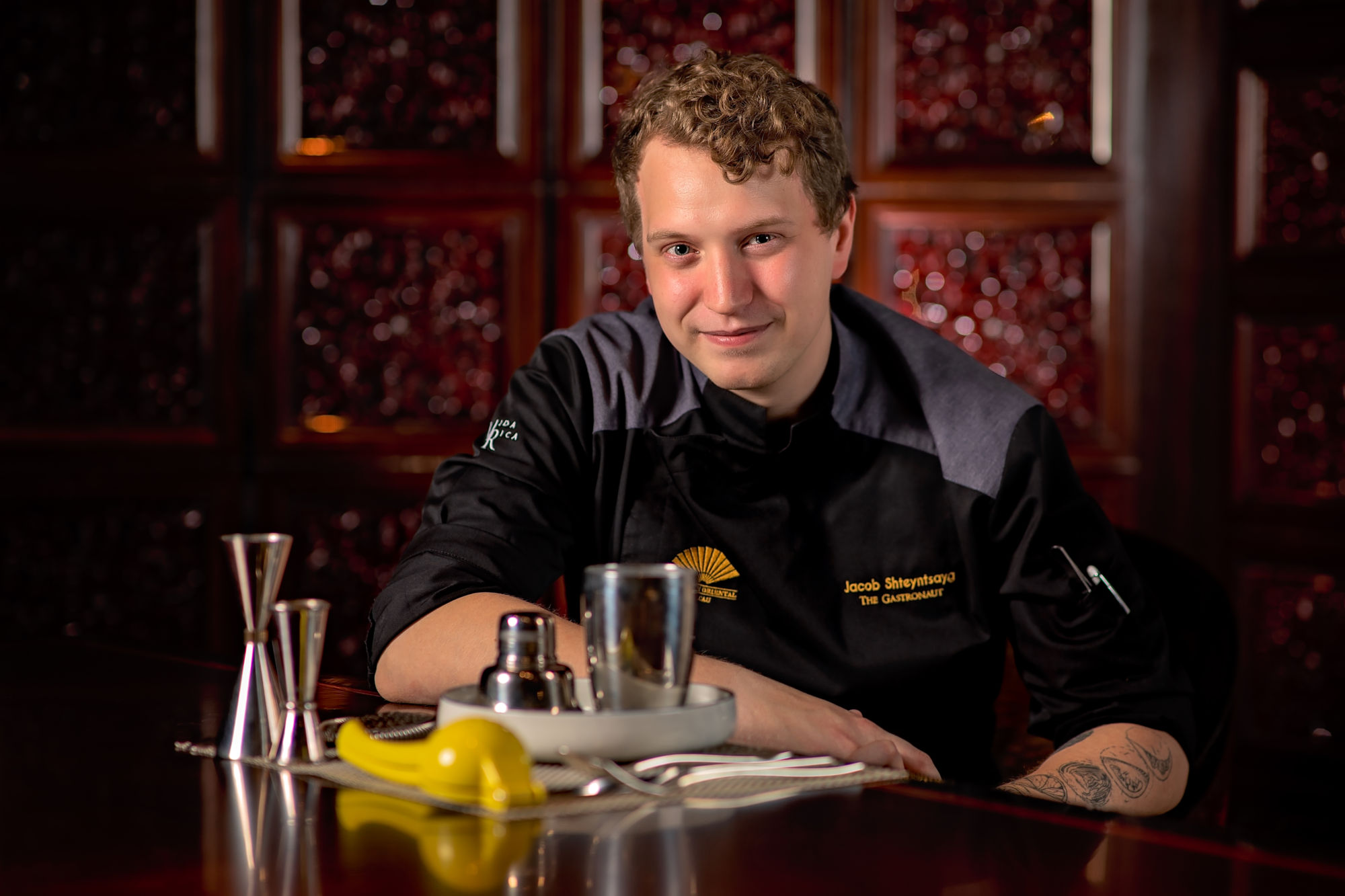 What do you like about Macau?
It's quiet, even on the Macau side it's calm. I love this relaxed rhythm because I'm not a big fan of busy cities.  
How do you like to spend your day off? 
I try to spend my days off with my wife. We often go to Coloane or explore old Macau. Stop by in small cafes, go to a cinema. 
Your favorite places to eat? Bars? 
Goa Nights is a nice to eat at and I also appreciate the small streets in San Malo with some cozy small cafes, like Art House. 
A coffee place in Coloane, Cafe Dos Amigos is a great place to enjoy and I find that the breakfasts in Tap House are pretty good too.  
---
Try signature creations from the Legends & Cocktails menu in Vida Rica Bar, Mandarin Oriental, Macau
Vida Rica Bar Mandarin Oriental, Macau, 945 Avenida Dr. Sun Yat Sen, NAPE, Macau
Tags
Related Posts