Head to Marina Bay Sands and discover the most incredible dining experience in Singapore! When it comes to once-in-a-lifetime experiences, this city sure knows how to do it in style. Having attracted celebrity guests including pop icon Mariah Carey, model Bella Hadid, actress Priyanka Chopra, singer Nick Jonas, world-renowned DJs Tiesto and Steve Aoki, and football legend David Beckham, there seems to be no doubt that LAVO is a must-visit location. The spectacular view is a magnet for tourists and travelers but the captivating food is the secret to everyone staying longer.
DECOR
Set in the backdrop of the stunning Lion City, LAVO is an Italian restaurant and rooftop bar situated atop the iconic Marina Bay Sands. A stylish place to dine by day, it transforms into a pulsating hub of entertainment and social scene by night, LAVO is an oasis of 'La Dolce Vita' style and ambience. Situated high up among the city's glamorous skyline, while teeming with funkiness and sophistication, we love that the bar, restaurant, and terrace are split into three specific spaces each shining on their own. The blend of wood and leather across the dining area sets the mood right without being uppity or dull–just pure comfort and class. The beautiful terrace charms its guests with subtle lighting, a light timber trellis, an outdoor bar, and a gelato cart.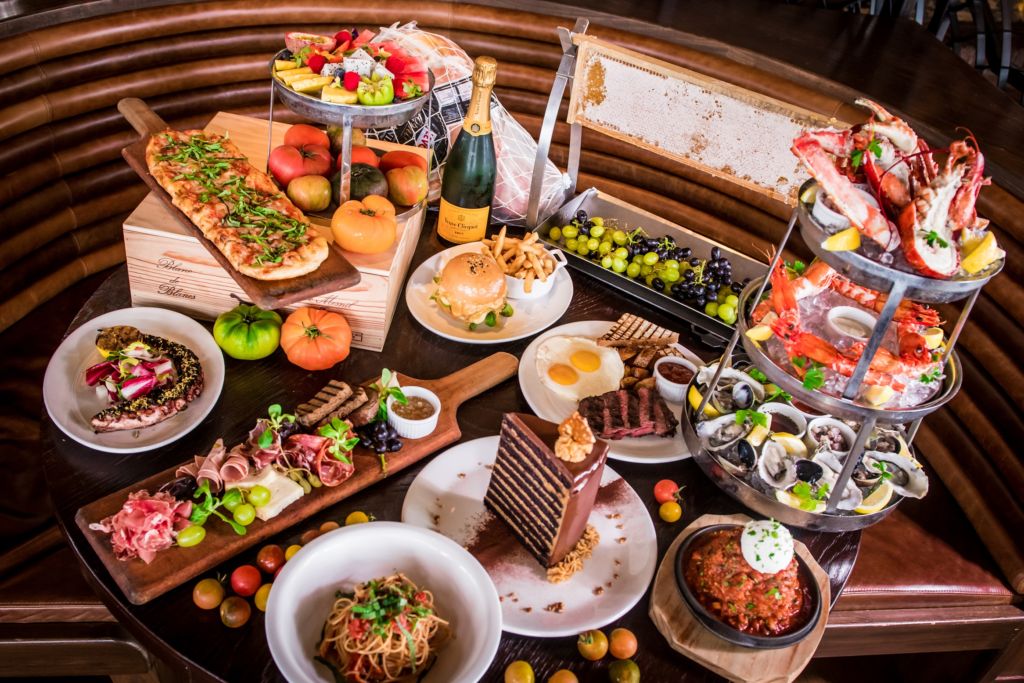 FOOD
Singapore is teeming with stunning restaurants and while we believe that the majestic view here is a true attraction, what makes guests stay or return? Prepare to be surprised by hearty Italian-American cuisine. Select from a la carte or set menus that are available. The restaurant also offers a selection of cocktails, wine, beer, and spirits. The impressive menu presents all-time favorites like the classic chicken Parmigiano and the famous LAVO meatball–made of fresh imperial wagyu beef and Italian sausage. It hides a spice topped with whipped ricotta cheese that will mesmerize your tastebuds. Satisfy your sweet tooth with the signature 20-layer chocolate cake, layered with peanut butter mascarpone for a wickedly rich and luscious treat. This dessert is not just very popular due to its taste, it is also very Instagram-worthy as well.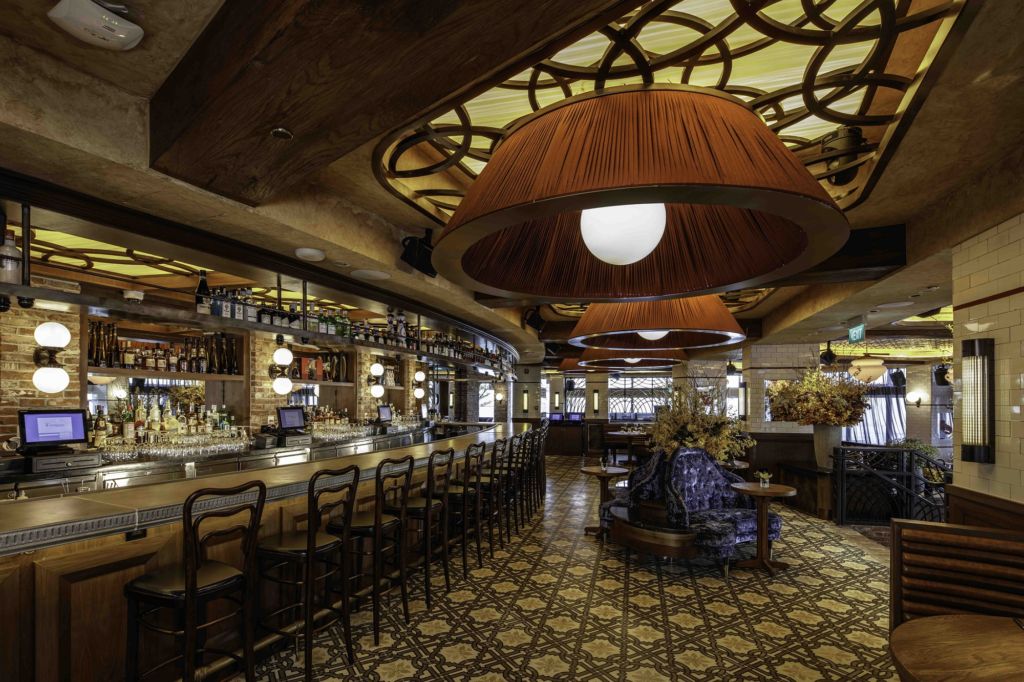 VIBE
Glorious food and spectacular views already make for a winning destination. But wait, there's more here at LAVO. The 180-degree view of the city is not the only highlight of this stylish restaurant. While the luxe vibe of both the indoor and outdoor lounge certainly sets the air of romance, there is a fully equipped DJ booth situated in the heart of the restaurant that sets that mood. Every Saturday, the Italian-American restaurant transforms into a club as the DJ takes over the night with exciting music for dancing and celebrating the weekend in the gorgeous city. Partying at this magnificent destination is definitely something on your travel bucket list to tick off. If you're not a party gal or gent, then the fabulous Sunday Champagne Brunch, from 12:00pm to 3:00pm is a must-do! There's something to suit every kind of guest at LAVO to ensure you see Singapore in all its glory while experiencing fantastic Italian cuisine to go along with it.
---
LAVO Italian Restaurant and Rooftop Bar 10 Bayfront Ave, tower 1, Singapore 018956, +65 6688 8591, www.marinabaysands.com
Tags
Related Posts