We've got to admit it, Cais 22 is one of the best local eateries in Macau–especially if you are looking for a combination of typical local dishes and seafood. This restaurant has been around for a long time–and for a good reason. The food is amazing. While there is an English menu full of classic "chef's recommendations" (including good old scrambled eggs with shrimp and chives, fried rice, beef fried noodles, fried squid, and steamed fish with ginger), there are also many local dishes which shouldn't be overlooked. Basically, every dish is good here.
A dining experience in Cais 22 can be one of several things: an initiation ritual for people arriving in Macau, tourists traveling and looking for a relaxing time outdoors with a river view and cheap beer, or a simple gathering amongst friends who miss homemade Chinese seafood.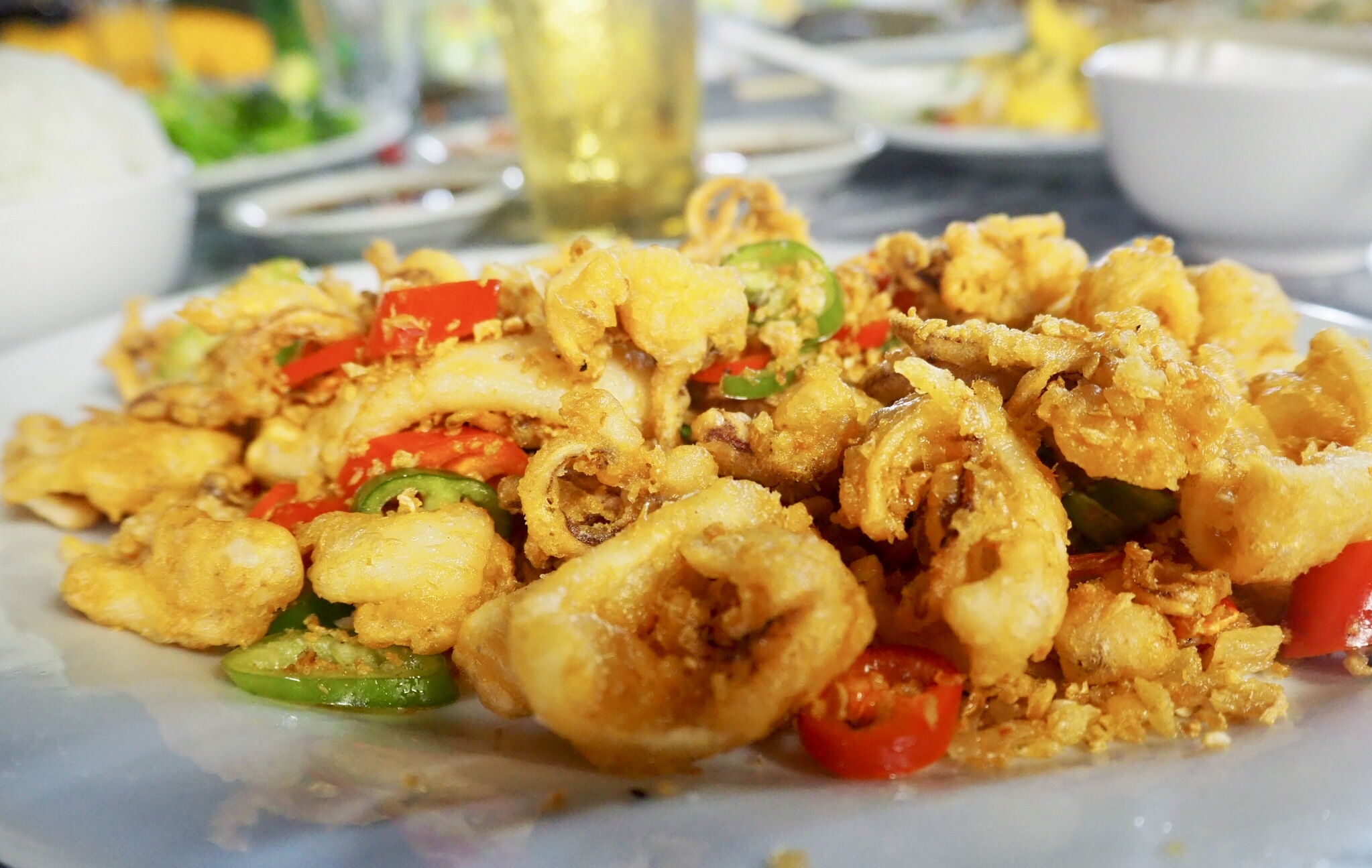 China on the Horizon
Regardless of the purpose of the visit, everyone here is in for a treat, and they can expect two things: a light bill (which you request for at the end of the meal by saying "mai tán") and delicious in-house favorites served alongside fresh seafood with that unique garlicky taste. One of Cais 22's best features is its alfresco space which can fit more than 50 people. There is always space to fit one more chair on their round tables. Covered with a very local and practical plastic wrapper serving as the tablecloth, this is dining without frills –it doesn't matter if you drop some sauce or beer here, it's kind of expected! A visit here is always fun and relaxing. Sit back and enjoy the alfresco sea breeze, look over at the skyline of China's mainland opposite, and enjoy the cold beer and great food.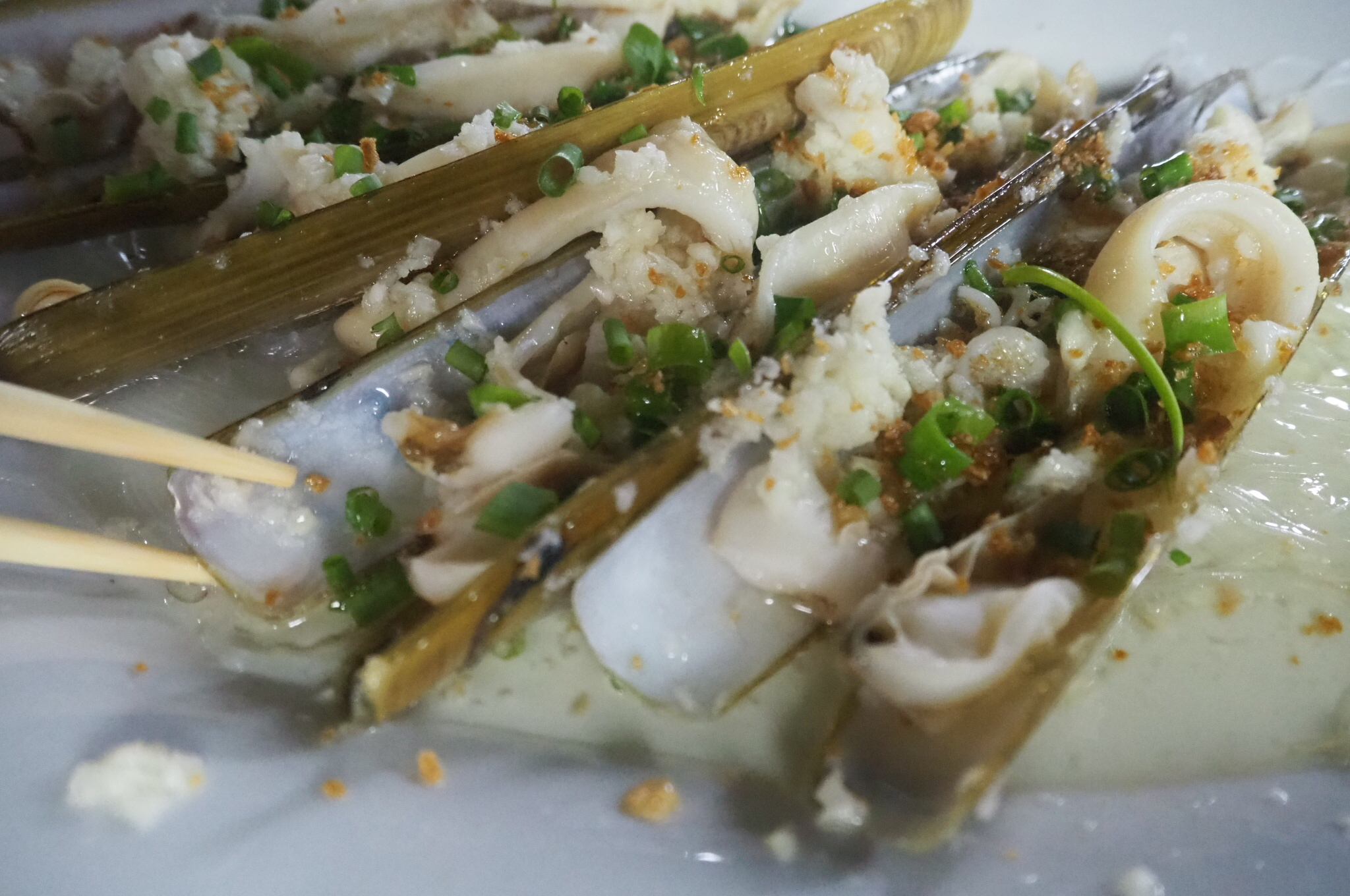 Besides beer, they also serve hot tea and water (for free!), plus a few soft drinks and alcoholic beverages. The restaurant is almost never empty at dinner time. Feel free to interact with the different people here–everyone is just here to enjoy. Servers and friendly customers alike will bring round cold beer and other drinks to your table to "ganbei" (sounds like "gon bay"), which literally means "dry cup" and is something they will rectify by filling your glass. This usually ends up with several people drinking and cheering together. The staff is really nice and welcoming; they know some English and Portuguese (generally the names of dishes). Don't be shy–practice your Cantonese with them as well!
Late Dining
Sadly, Cais 22 only opens in the afternoon, so grabbing lunch here is not an option. Try heading there on a Friday or Saturday if you are looking to stay until late with some beers and perhaps a whiskey or two. If you are more of an early-dinner person, you can also go there around 4:30pm onwards. In truth, the place is known more by its Chinese name (和發碼頭美食) than Cais 22. Vague online information indicates that the restaurant is also known as Wo Fat Pier Food. If you do want to find it, show the Chinese name or the address below–you won't regret it once you find it!
Go with the Flow
This joint is quite hidden since it is tucked away behind a gas station (the only one close to Sofitel Macau At Ponte 16). If you see several aquariums and boxes filled with water, live fish, and seafood by the door, you have found the right place. The outdoor space is not visible from the door, so go in and have a look at their peculiar kitchen. If you are a foodie in Macau looking for a different, exciting, and local experience, don't hesitate to try this restaurant. However, be prepared for the full local experience, and all which that entails. Embrace it though, as this is a Macau staple–go with the flow and enjoy!
---
Opening hours: 4:00pm–4:00am
Cais 22 (Wo Fat Pier Food) 和發碼頭美食 Shop C, G/F, 22A Avenida de Demetrio Cinatti, Patane, Macau, +853 2895 7153
Tags
Related Posts