We're nearing the end of 2017 and it's time to welcome the most beautiful time of the year with Grand Lapa's cake for the month of December. The layered complexity of ingredients is pleasure in every bite, which is why we can't get enough of it. And once you try it, for sure you won't either. Prepare to swoon over this month's vanilla pear chocolate mousse cake—it has the ideal balance of richness, sweetness, and contrasts of flavors.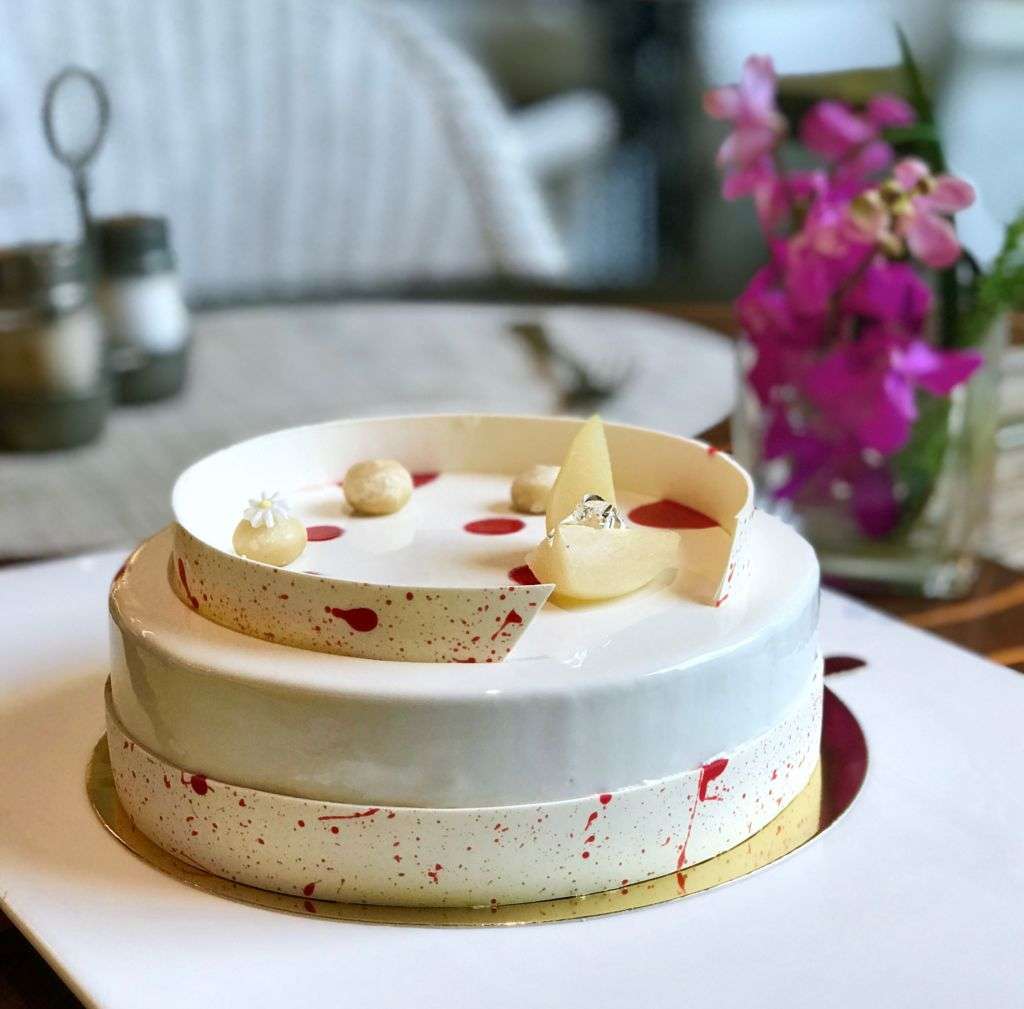 A little goes a long way as you behold this elegantly decorated cake. White chocolate glaze contrasting the splashes of red may seem reminiscent of a simple yet abstract modern piece of art. But this is nothing close to simple once you slice into it revealing the intricate layers forming the cake. It is best to indulge in this while it's slightly frozen to get the slight impression of an ice cream cake and appreciate all its individual flavors—from the fudgy brownie-like crust of the cake to the delicate milk chocolate vanilla mousse, and the bright and crisp tastes of poached pear nestled within the center. Dessert and non-dessert fans alike will surely enjoy as it is not overwhelmingly sweet like many other cakes.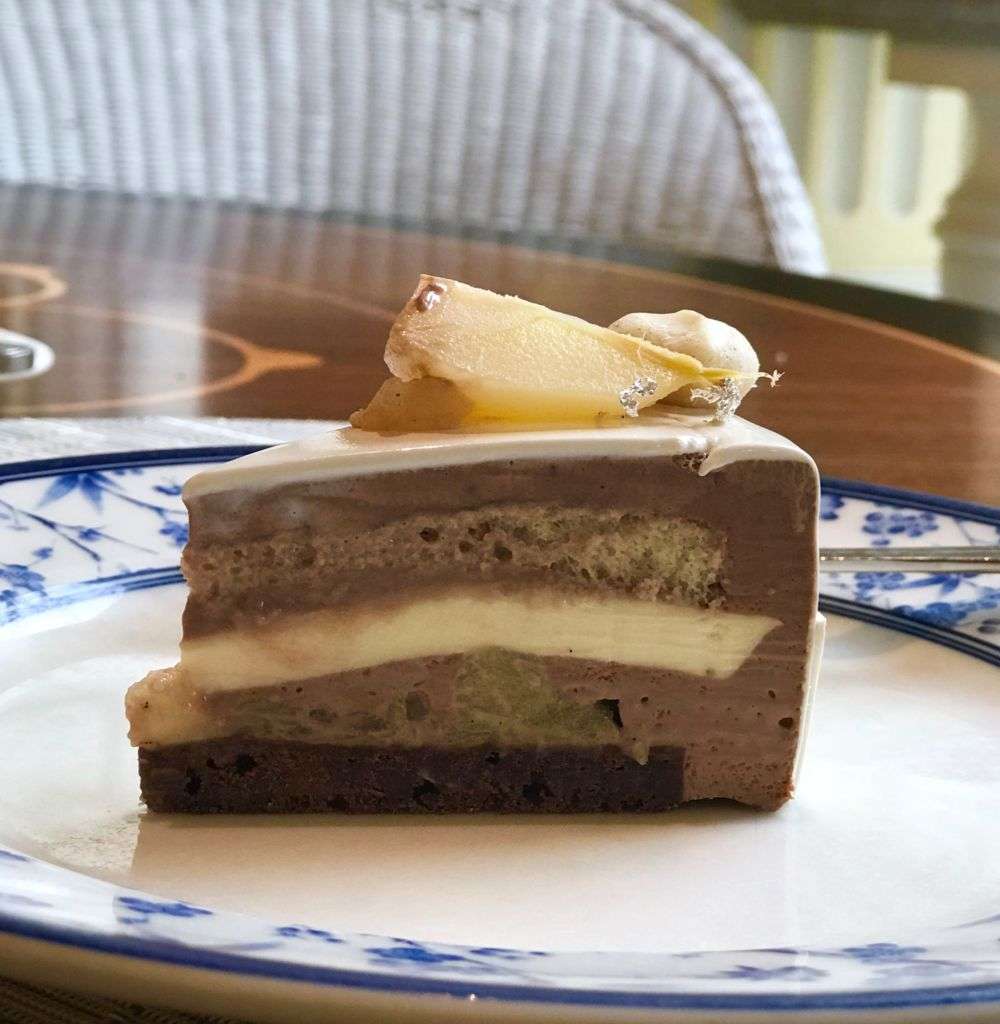 Be sure to have this cake on your dessert table's centerpiece for your Christmas dinner and impress your guests with this marvelous work of art.
When: December 1–31, 2017
Where: The Cake Shop, Grand Lapa, 956-1110 Avenida da Amizade, Macau
How much: MOP $280
Call +853 2856 7888 or visit artyzen.grandlapa.com
Tags
Related Posts