When it comes to food (and drinks), the more eye-catching and attention-grabbing, the better it is for your Instagram feed. Afterall, these are the times of social media where we eat with our eyes even before we feast with our tongues.
Social media gratification before eating is a must and the hunt for beautiful (and obviously delicious) food is forever on. These five insta-worthy beverages spots are certain to up your 'gram game! Are you ready to snap, sip and #doitforthegram?
Good Day Good Time
(See featured image)
With about 40 stores in Taiwan, this Taiwanese bubble tea store has arrived in Macau with all of their ingredients imported from the land of the famous milk tea beverage.  One of their extraordinary drinks the black sesame pearl milk tea. This is a popular Asian flavor and it may sound odd but the good amount of black sesame flavor goes well with milk, like black sesame ice cream. Another unique item is their fresh dragon fruit pearl milk tea, that consist of homemade boba pearls and mesmerizing layers that you just have to let your camera take the first sip (snap). It is just too pretty to even drink.
Good Day Good Time Rotunda de Carlos da Maia Edifício Wing Heng, +853 2821 0236
117 B, Rua de Francisco Xavier Pereira Edifício Mei Tak Mei Garden, +853 6301 6600 www.facebook.com/gooddaygoodtime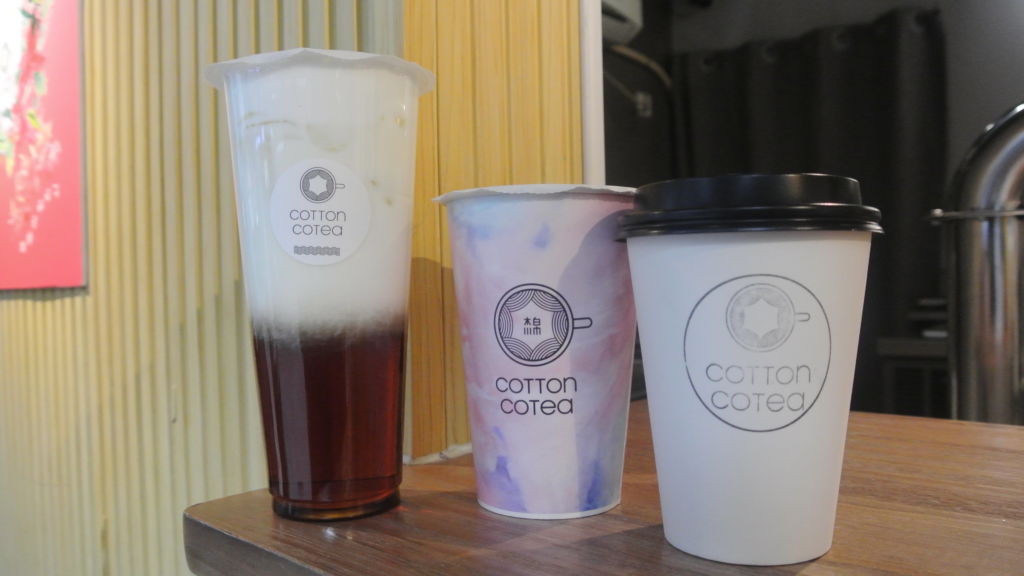 Cotton Cotea
This Taiwan brand's concept represents the serenity of our everyday lifestyle such as the comfortable clothes we wear to the simple things we enjoy such as smooth coffee or tea, therefore their name "Cotton Co(coffee) tea".   Take a snap of their layered winter melon fresh milk tea, this drink is light and refreshing and is perfect for a hot day! The wintermelon tea has a distinctive flavor that resembles caramel and adds a new twist to your regular milk tea drink. Winter melon tea is also known as slim tea indicating that it might be help to lose weight. Other recommended drinks would be their coffee latte that consist of mixed ground coffee beans from soft, mild, strong flavors with a smooth texture that makes the perfect coffee fix. And their earl grey milk tea for an interesting taste while maintaining the delicate flavors of the tea. The best part that we like is that they use sugarcane which is said to be better for digestion for that extra boost of sweetness instead of sugar for a more healthier approach.
Cotton Cotea +853 6881 8121 www.facebook.com/CottonCotea.macau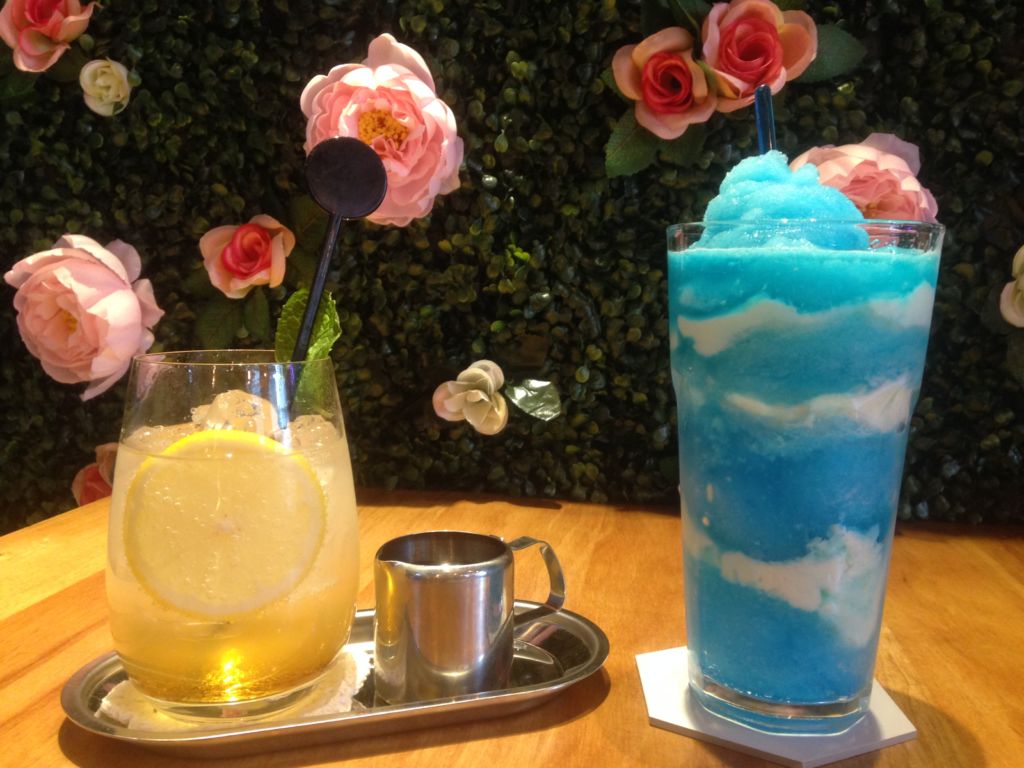 Peace of Cake
You'll surely won't miss this one as it stands out in the old district by the border of Macau. A pink and retro-style Korean cafe adds color to this mature neighborhood. Ever dreamt of what clouds actually taste like? We've always thought they tasted like fluffy cotton candy but here,  their creative "Blue Blue Sky" drink has yogurt clouds. Together with their "walking galaxy" beverage, a mesmerizing color-changing brew. It looks like an elegant color changing mood ring. Next on our drinking list is their "Legend of the Blue Sea", time to daydream what we'll discover in the deep blue sea.
Peace of Cake Rua Onze do Bairro Tamagnini Barbosa, S/N, Jardim Cidade Nova (Bloco 19), R/C G +853 2823 7137 www.facebook.com/peaceofcakemacau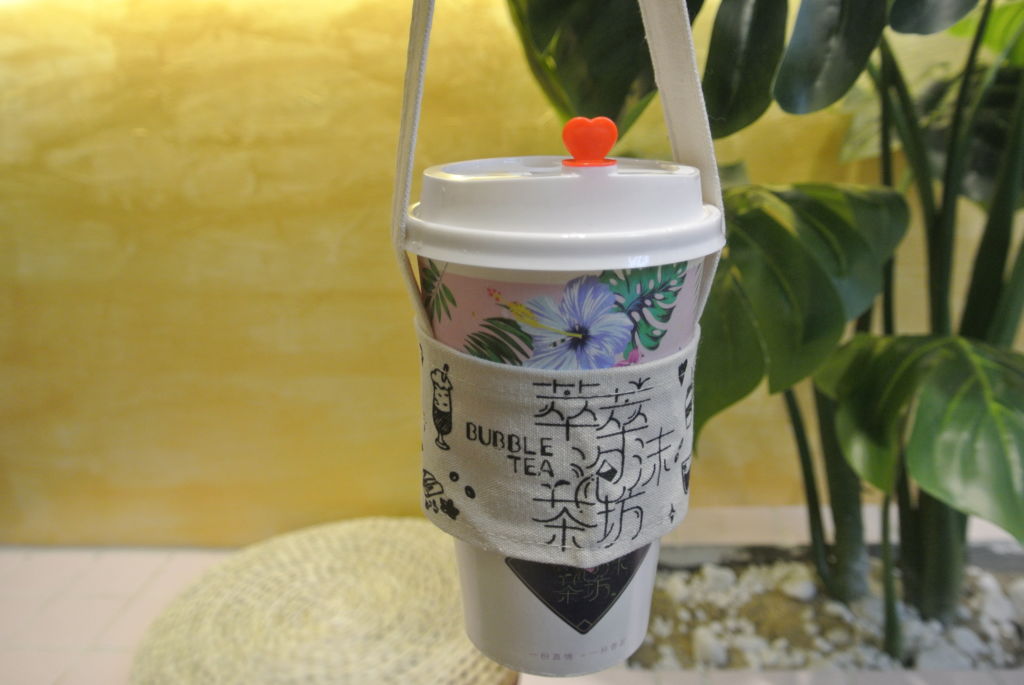 Bubble tea
No Instagram-worthy beverage list would be complete without coming to Bubble Tea. We love how everything from their drink cups, tropical and bohemian interior design to even their neon pink #bubbletea sign that is just photo-worthy! We recommend getting their bubble king tieguanyin, a premium variety of Chinese oolong tea named after the Chinese Goddess of Mercy. With its surprisingly sweet aftertaste, it will definitely have you begging for more. If you're more of the fruity drinker, they recommend their "green tea with lots of tempting grapefruits" and a smoothie-like type, their Yakult avocado smoothie. The Yakult adds that extra probiotics to your drink while contrasting well with the creaminess of the avocado. Milk tea bags are available and for sale and wherever you come back to order, you get to deduct MOP $1 off your next order or get free boba with it, we prefer the extra boba and saving plastic at the same time!
Bubble Tea Horta e Costa, Macau +853 2852 6477 www.facebook.com/BBTMACAU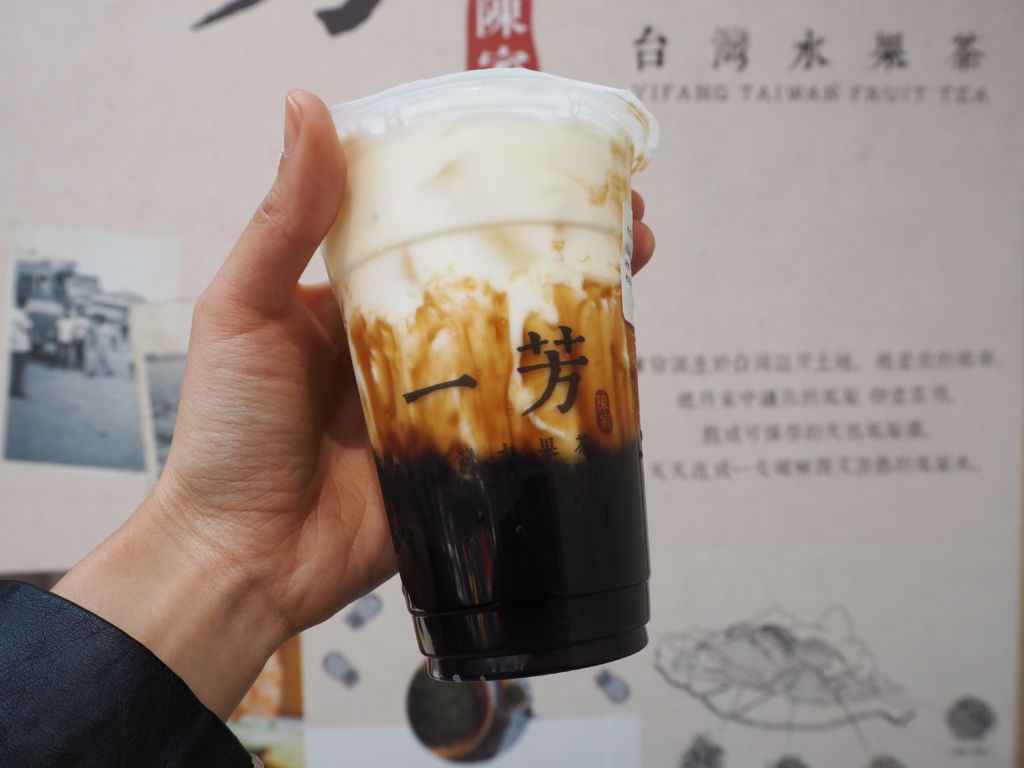 Yi Fang Tea
Bubble tea is the most thirst-quenching snack we can think of. Especially with Yi Fang Tea's fresh milk tea with black sugar pearls, we love how it has an ombre yet artsy layer to it. Don't forget to mix it thoroughly before drinking it (and taking a snap of it). A Taiwan-based international teahouse chain serving a wide array of tea drinks like fruit and flavored teas, sugar-cane drinks, tea lattes, and other specialty drinks made with natural and fresh ingredients.
Yi Fang Tea Rua Formosa, No 31A, Edificio Yan Hou, R/C, Macau +853 2855 3903 https://www.facebook.com/yifangteamacau/
Share
Tags
Related Posts