There is always that one moment in the afternoon when your stomach starts to grumble and your body starts to crave some nibbles. Luckily, Macau has plenty of great eateries serving afternoon snacks to help fill this gastronomic void. Check out our top five, tried and tested and proven places to keep our bellies rested (at least until evening)!
Tap House
(See the featured image above)
If you're looking to build your own sandwich or toast snack, Tap House is the place to head to – they offer plenty of bready options. You can choose from Panini or toast with a variety of spreads, including thousand island sauce, homemade pesto, mayonnaise, honey mustard and two fillings of either chicken, smoked salmon, bacon, egg, avocado, cheese, and even homemade guacamole. Honestly, you can go crazy and mix and match to create the perfect masterpiece. On a recent visit, we had toast with honey mustard as the base spread with chicken and avocado as the filling. To our surprise, the assembled sandwich came on a massive platter with extra fries and a side of salad with a tangy red vinaigrette dressing. Needless to say, the sides were as tasty as ever – and our creation was a masterpiece in its own right.
Tap House Pak Wai Macau, 9H Av. do Cel. Mesquita, Macau, +853 2855 0886, www.facebook.com/taphousemacau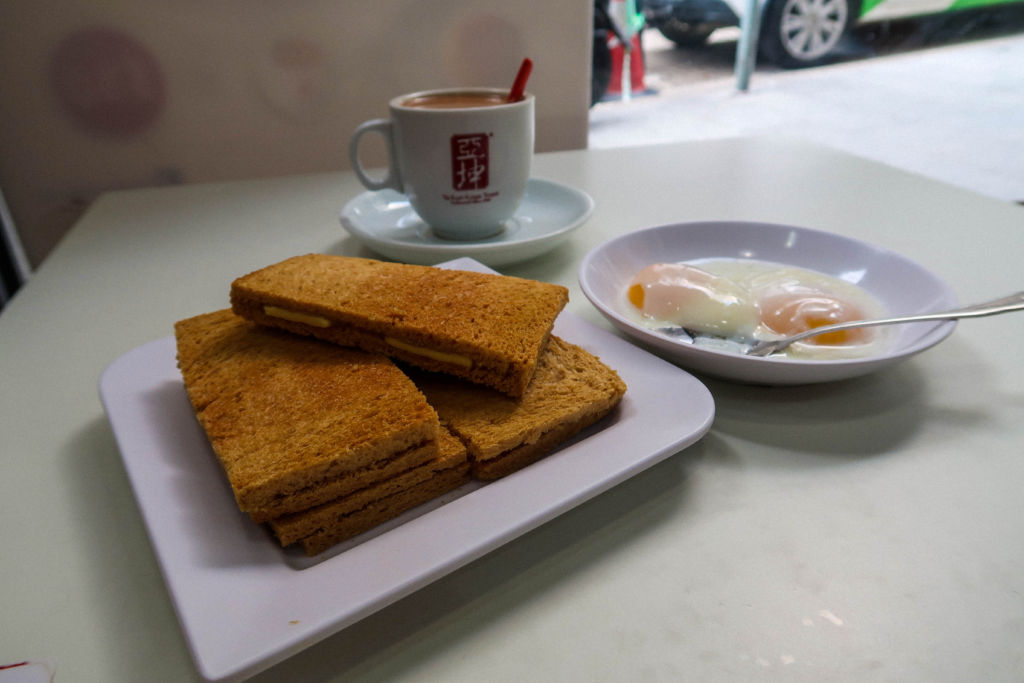 Ya Kun Kaya Toast
This eatery is a Singaporean outpost for Ya Kun Kaya Toast, which is a welcome addition to Macau's casual restaurant scene. They have a history that dates back to the 1920s. They believe good toast can create kinship, partnership, and friendship with others, and we definitely had a great time at their restaurant. We went on and ordered their traditional signatures – the Ya Kun Kaya toast with butter consists of two crispy pieces of toasts covered with a generous amount of butter and sugar, and it comes with a side of two poached eggs. You might be wondering what the side eggs are for? Well, Ivan Lei (owner of the Ya Kun Kaya branch in Macau) told us that the sweet and savory balance each other out, and with a bit of soy sauce and pepper added to the eggs, they are the perfect dip to sink the toast into.
Ya Kun Kaya Toast No. 17-B, Calcada Do Tronco Velho, Macau, China, +853 2835 8213, www.facebook.com/YaKunMacau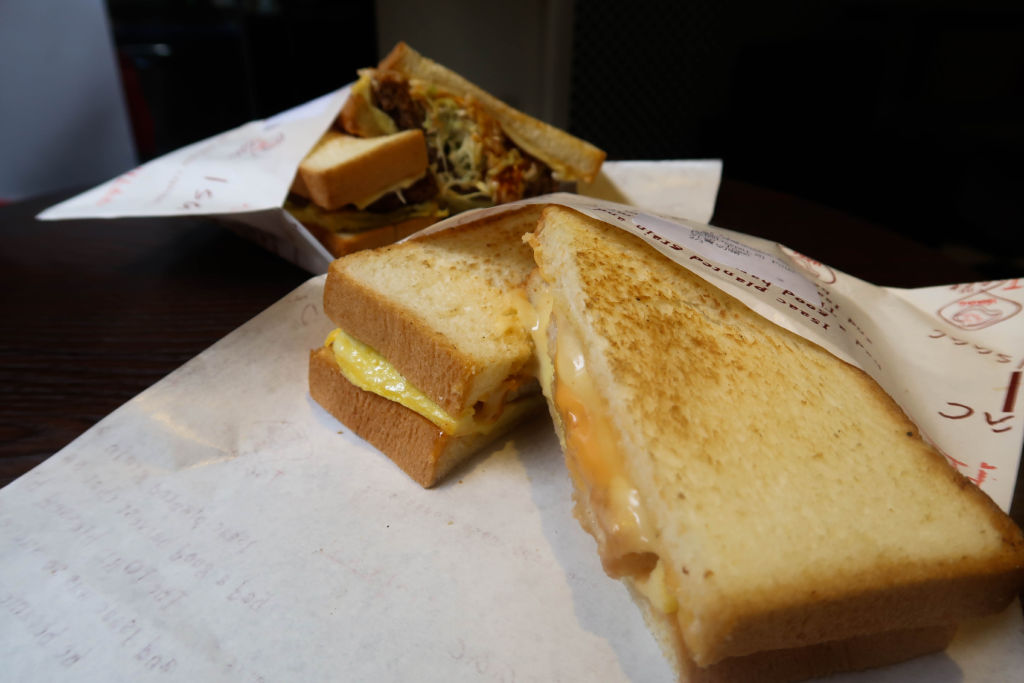 Isaac Toast & Coffee Macau
Have you ever wondered what toast in Korea tastes like? Well, get down to Isaac Toast – you'll be biting into some interesting and creative grilled Korean bread that will change your perception of toast forever. First, they toast a loaf of bread until it's a fine brown color, then the magic happens when they add their (mostly savory) filling options, of which they have 10. These include the MVP Angus toast with cole slaw and their fish fillet deep toast with cheddar cheese and egg. Get in the zone and order their kimbap too, which is similar to the common Korean sushi roll, only with toast. You will definitely be satisfied and fulfilled after a visit to Isaac Toast. They have great frozen drinks and coffee and tea also.
Isaac Toast & Coffee Macau Avenida de Almeida Ribeiro, +853 2832 9993, www.facebook.com/isaactoastmacau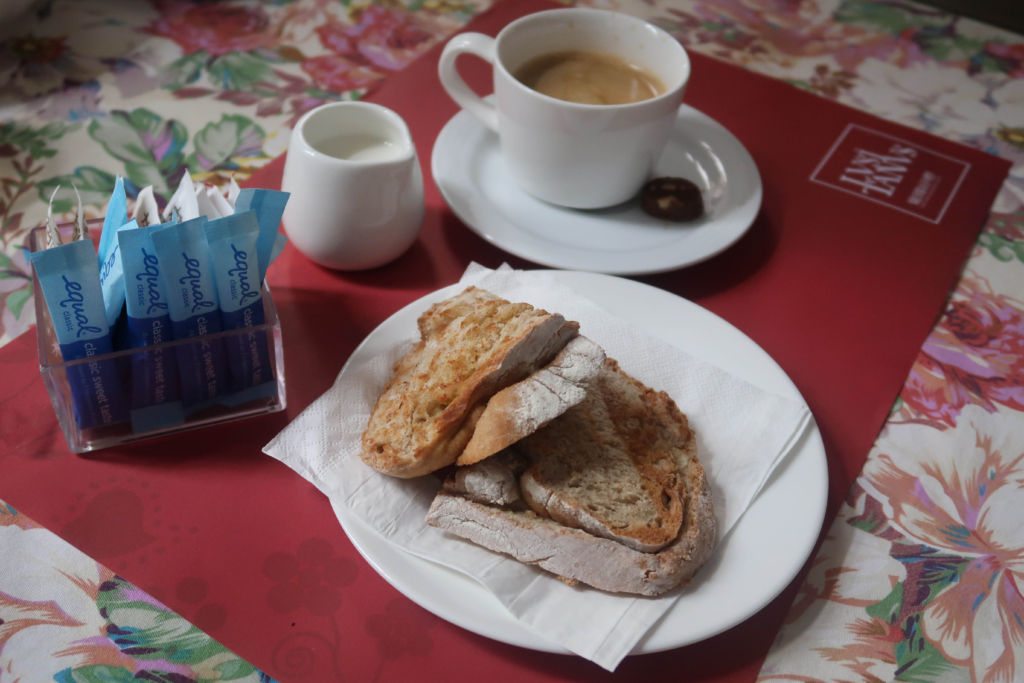 Lvsitanvs
Located in front of the Portuguese consulate, Lvsitans (pronounced as Lusitana) is truly a hidden gem, offering some delicious and affordable snacks and dishes from Portugal favored by locals in Macau. The great snacks are served up in a relaxing and cozy environment. Lvsitanvs lies in a humble former residence which now owned by Casa de Portugal. Here you can find a cup of espresso for only MOP $5! They also have delicious menu items for under MOP $50. For snacks, we ordered their Tosta de Queijo (cheese toast) in a Pão Mistura (multigrain bread) with Queijo Flamengo (Portuguese cheese), which were delicious. We also had their Tosta Mista (ham and cheese toast), which is a replica of the usual Macau version, but with ham in between two hunks of cheese. Sit back and relax in comfort with your comfort food and enjoy watching a bit of television (which they show on their flat widescreen) or peruse their local newspapers you can read for free.
Lvsitanvs Rua Pedro Nolasco da Silva, No.28, Macau, +853 2872 6828, www.facebook.com/Lvsitanvs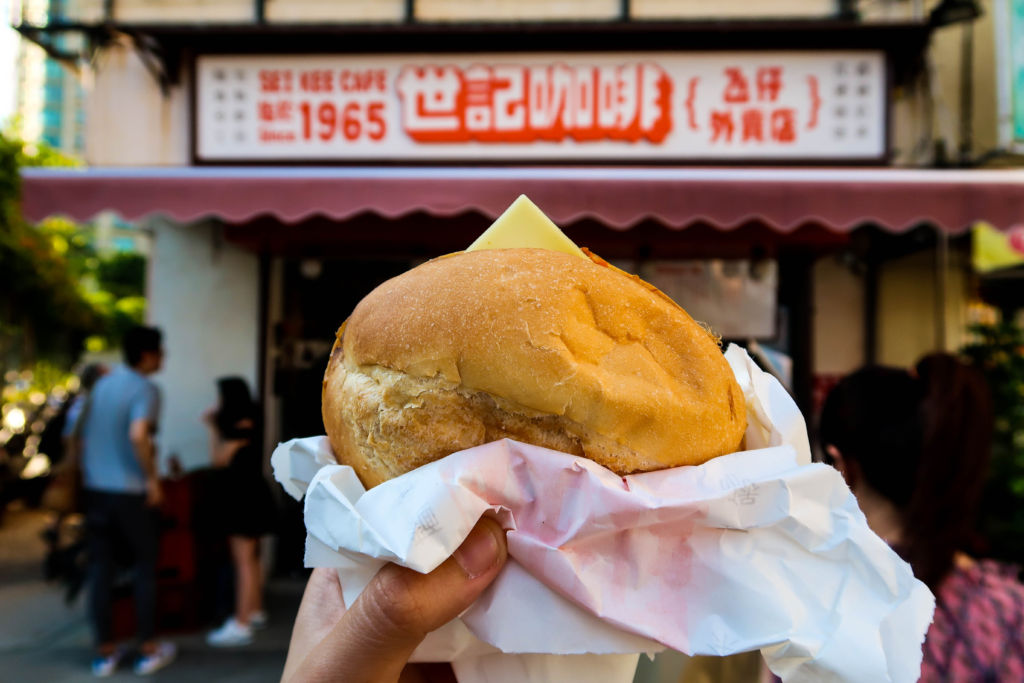 Sei Kee Cafe
Although this place is known for their pork chop buns, these are not the only items worth waiting in line for. At Sei Kee Cafe, their toast and sandwiches have equal hype around them – they have great French toasts and tasty filling sandwiches. After our wait in the line we tried their spicy sardines on toast with cheese, which came with the bread spread with butter that bound all the flavors together – spiciness, saltiness, and sweetness (also topped with a delicious light and fluffy rousong, that dried meat product that is a kind of meat wool or meat floss with a melt-in-your-mouth texture). There was so much happening on this item that we had to recommend it here – almost better than the famous overrated pork chop buns!
Sei Kee Cafe G/F, 1 Largo dos Bombeiros, Vila de Taipa, +853 6569 1214, www.facebook.com/seikeecafe
Tags
Related Posts