If you've read my other article Maquette: Traditional French Trattoria in Macau, not only can you have a romantic dinner at the lovely spot but you can also enjoy an afternoon tea or sip on Maquette's exotic milk tea. I was so curious about it, I had to try and find out what makes this milk tea exotic and different from others I have tasted before. You may think it's just a typical Hong Kong cha-chaan-teng (meaning local style) milk tea, but it's actually more than that. As I sipped the smooth, thick and authentic drink and poured the hot beverage into my cup, I learned the story behind chef and owner Maggie Chiang's journey back in Italy and France and the astounding history of the creation of this perfect beverage.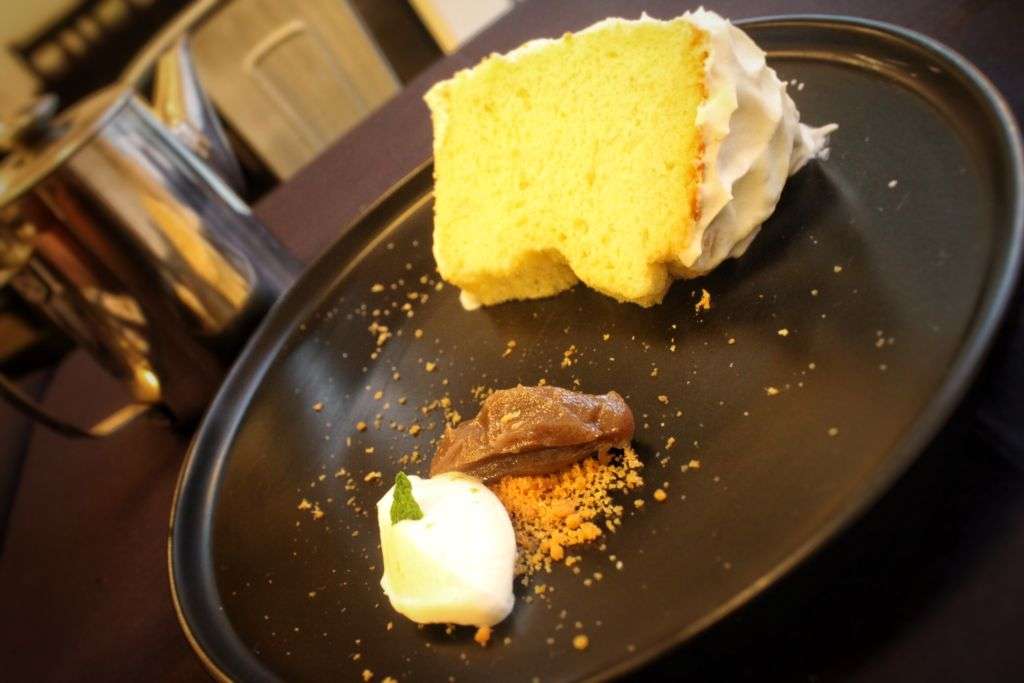 Try pairing this interesting drink with the Mellow Chiffon Cake with Chestnut Puree and Caramel Sauce. If you're a health-conscious person like Maggie and me, you don't have to worry about the extra calories in this cake because it is butter free and EVOO (Extra Virgin Olive Oil) was used instead to make this dessert. The delightful dessert is soft, airy and light with a hint of lemon. It is advised that you don't leave out the puree and sauce, as most guests would just eat the cake first and ask what to do with the puree and sauce thinking it's just for decoration. So, eat a piece of cake together with the puree and sauce to savor the perfect match.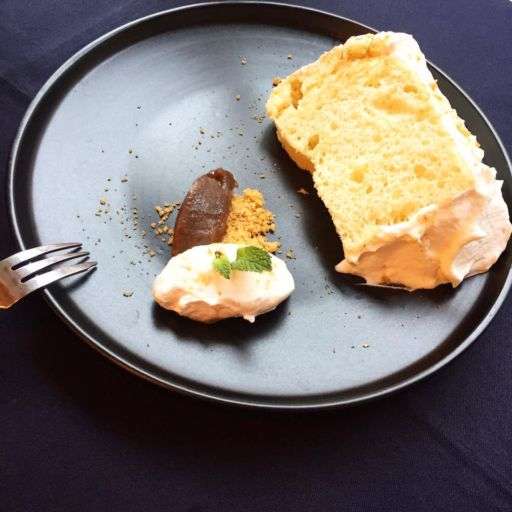 If you are looking for a relaxing afternoon on your day off, dine at Maquette and indulge yourself in a pleasant gastronomic experience.
Mellow Chiffon cake with chestnut puree and caramel sauce – MOP $65
Maquette's Exotic Milk Tea – MOP $35 (either served hot in a pot or cold)
Maquette 7E Estrada Lou Lim Ieok, Edificio Wa Tat Kok G/F Room D Taipa, +853 2881 3246
Tags
Related Posts