Coined from the French word tarte, tarts are often mistaken or mixed up with pies. While a pie is usually covered with filling in pastry, tarts leave it open. This baked delicacy is usually shortcrust pastry and the filling may be sweet or savory. A must-try treat for anyone visiting Macau, we rounded up our favorite places for tasty tarts in town.
Kuma Bakery
When walking in between St. Anthony's Church and Ruin's of St. Paul, you'll find a cartoon chef duck leading you to this hidden cookies & cafe shop. You might recognize some related cartoon characters at Broadway Macau, where Kuma Bakery also sell their cookie products and tarts there.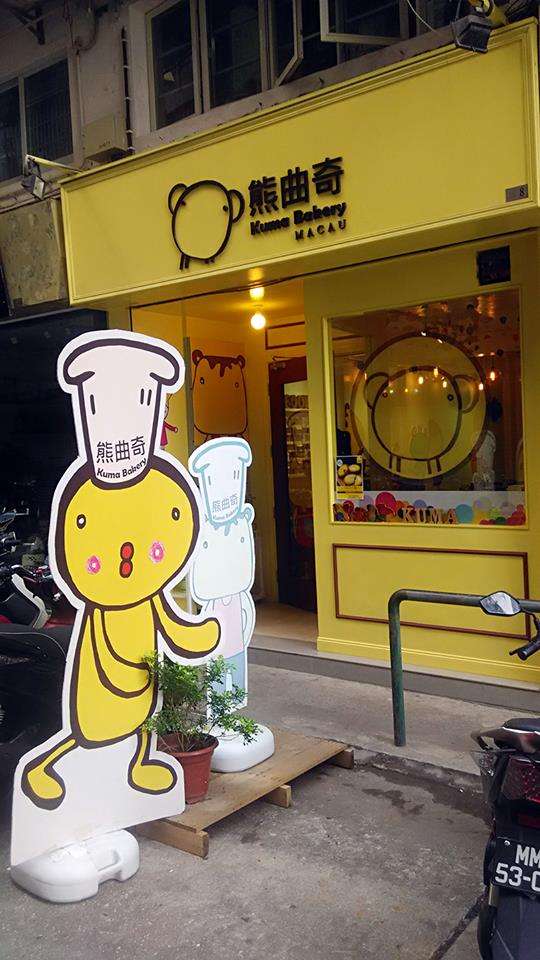 Here you can try five different tarts. The baked green tea tart, baked chocolate tart—made of 64% French dark chocolate and served like a hot chocolate lava cake—and the baked salted egg tart. If you are in Macau for the Mid-Autumn festival or have tried traditional moon cakes before, the baked salted egg tart taste somewhat similar to the salted egg center of the moon cake. Try shop owner Micheal's favorites—the baked cheese tart and their brand new item the iced creme brulee tart. The baked cheese tart is served hot as if you were eating melted cheesecake while, the iced creme brulee is served cold, a cool summer dessert with a lovely caramelized top.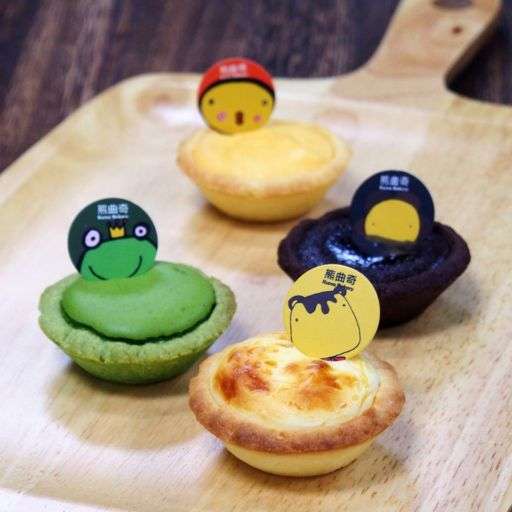 In addition to their tarts and wonderful cookies, they also have dine-in pancakes and cartoon inspired burger sets that will bring out your inner child. It is the perfect cafe for a date with your younger siblings or children. Open daily except Wednesdays from 12:00pm to 8pm.
Kuma Bakery Fu Van Building, 8 Patio Fu Van, Macau, +853 2835 6685, www.facebook.com/kumabakerymacau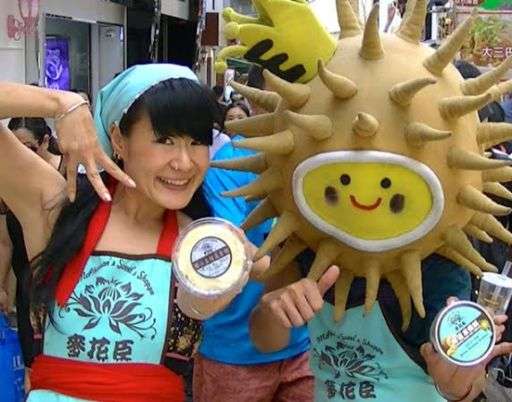 McPherson's Sweet Shoppe
If you've read our "McPherson's Exotic Ice Cream Flavors in Macau", you must expect them to also sell more bizarre food which makes them high on our tart list with their durian cheese tart! The first store to come up with this unique idea and definitely for durian lovers. They also sell Japanese-style chu ba bau (pork chop buns), Japanese pizzas, noodles, and desserts. Open daily from 11:00am to 8:00pm.
Mcpherson's Sweet Shoppe GF 7-A Pat Da Palha, Macau, +853 2835 8003, www.mcmacau.com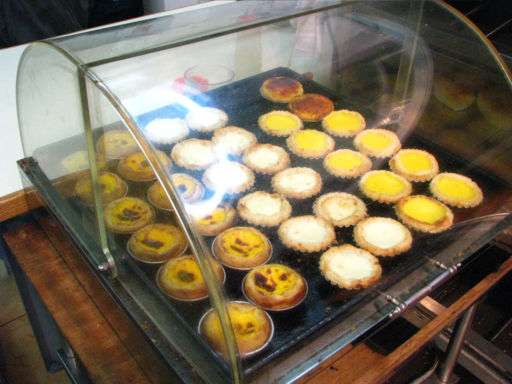 San Hou Lei
Located on Rua do Cunha (Goon Ya Gai), a popular tourist spot in Old Taipa Village where you can find traditional egg tarts, fresh milk tarts, bird's nest tarts, and coconut tarts straight from the oven. Pair with their hot milk tea for a perfect afternoon snack. San Hou Lei is famous for their bird's nest tart that is lighter in color with hints of bird's nest bits. Bird's nest is a popular Chinese delicacy and is said to maintain youthfulness and enhance the complexion. The fresh milk tart has a milky and creamy taste with every bite. Open daily from 7:00am to 6:00pm.
San Hou Lei 13–14 Rua do Regedor, +853 2882 7373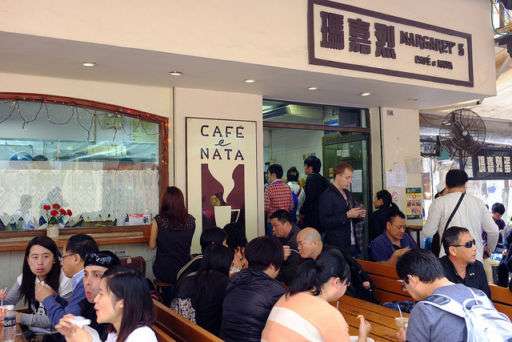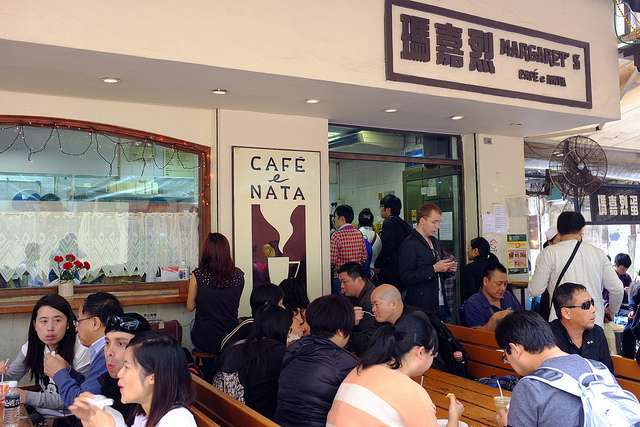 Margaret's Café e Nata
When strolling around Grand Lisboa and walking straight across Escola Portuguesa de Macau nearby, make your way to a hidden alley to find hidden cafes and food stalls and when you see a long line, you've found Margaret's Café e Nata. Tourists and locals line up for the freshly baked Portuguese egg tart. Other pastries are also sold like brownies, croissants (almond croissant is our favorite!), cakes, and scones. They also have a sandwich/salad bar with different types of quality bread for your sandwich. A variety of hot and cold drinks are available too. Open daily except Wednesday from 8:30am to 6pm.
Margaret's Café e Nata 22–30 R. do Cmte, Mata e Oliveira, +853 2871 0032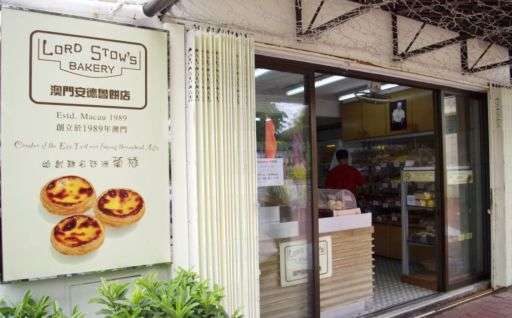 Lord Stow's Bakery
And of course, we could never leave out the king of tarts, the original Lord Stow's egg tarts located on Coloane side. If you've read our "Macau's Must Try Snacks", consider yourself lucky when you get your hands on some fresh out of the oven egg tarts, with the custard still bubbling hot. The pastry of the tarts is made to perfection, so flaky and buttery. With a spotty caramelized top, the custard egg filling is soft and creamy but not too sweet.  They are also sold in boxes of 6 and packaged to bring back home for family and friends (although we usually eat them all first). The address here is for their original bakery location. Check their website for other locations around town.
Lord Stow's Bakery 1 Rua do Tassara, Coloane, +853 2888 2534, www.lordstow.com
Tags
Related Posts