Where do you go to eat like a true local? Nothing better than the Red Market area, which is teeming with lots of food stalls, local cuisine eateries, fresh fruit and vegetable markets and so much more. Check out our review on one of Macau's oldest and busiest stalls in this area: Tat Kei Dessert!
Just right around the busy streets of the Red Market, where life does not cease to happen, there is a traditional food stall, named Tat Kei Dessert. The little cart has been selling sweet dessert soup for more than 40 years, just right opposite the market. Most kids from the 90s remember this cart from the time they went to the Red Market with their parents to buy ingredients for meals at home.
Familiar Places, Familiar People
Back in the day, locals would stop here for a bowl of sweet red bean soup and would sit on the side-table and eat the dessert on the street. The feeling of eating food on the street is unlike any other. You will be able to observe people walking around and singing, talking to one another or with the owner whom they probably know for a long time. You could feel their happiness between the chatting and the laughs over the desserts.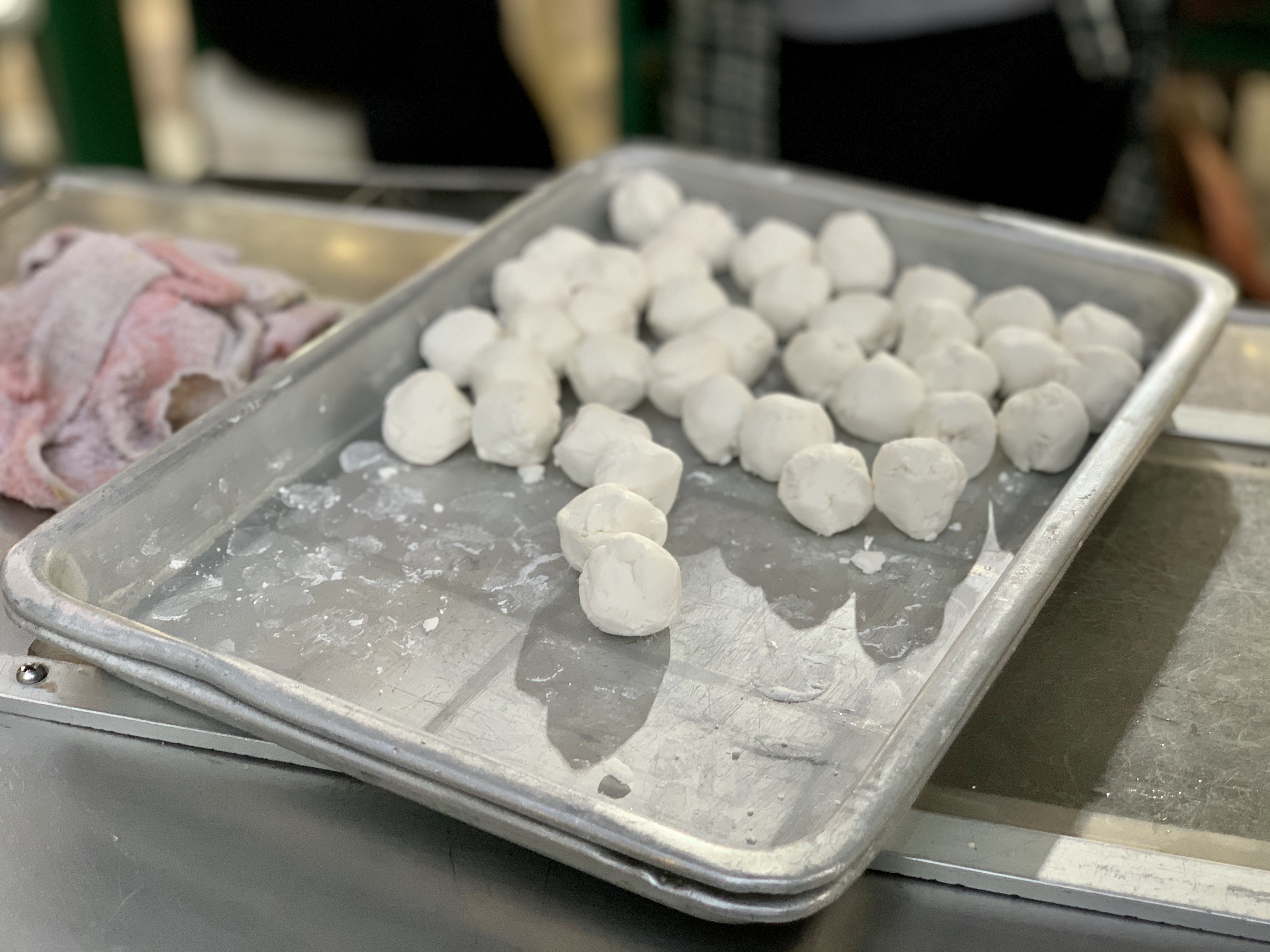 The stall sells tapioca with coconut water soup, green bean soup with seaweed and black sesame soup, all served either hot or cold. You can put a little bit of evaporated milk to make your soup taste creamier! There is also the option of taking your food to go or having it right there.
Opening hours: Daily, 10:00am–7:00pm (except typhoon days)
Tat Kei Dessert Next to the street fruit stalls near Red Market (Close to 15A of Rua Norte do Mercado Almirante Lacerda)
This article was originally written by Annie Anastacia in August, 2016 and updated by Leonor Sá Machado in January, 2020.
Tags
Related Posts