(Featured image above sourced from Ting Ting Café Facebook page)
Macau is a prime destination when it comes to fine and high dining experiences. Unfortunately, the city is still not very strong on places serving healthy food, let alone healthy and cheap! Whether because you're bored at your regular veggie joint or have to bring a lunch box, look no further: Ting Ting Café is here to the rescue! This family owned restaurant has spread its wings and now has a kiosk beside their first indoor shop. Both have the same name and it's a little difficult to find their locations online, so we're here to help.
Ting Ting Café is a homemade food company established in Macau for sometime now. They started by opening a restaurant in Beco das Caixas – close to Rua dos Mercadores – and then a takeaway kiosk at Jorge Alvares Square Park, in Macau's city centre. Originally designed as takeaway shops, they were so popular that both have some seating spots now. In the restaurant, you can enjoy cooling air conditioner and not have to worry if it rains.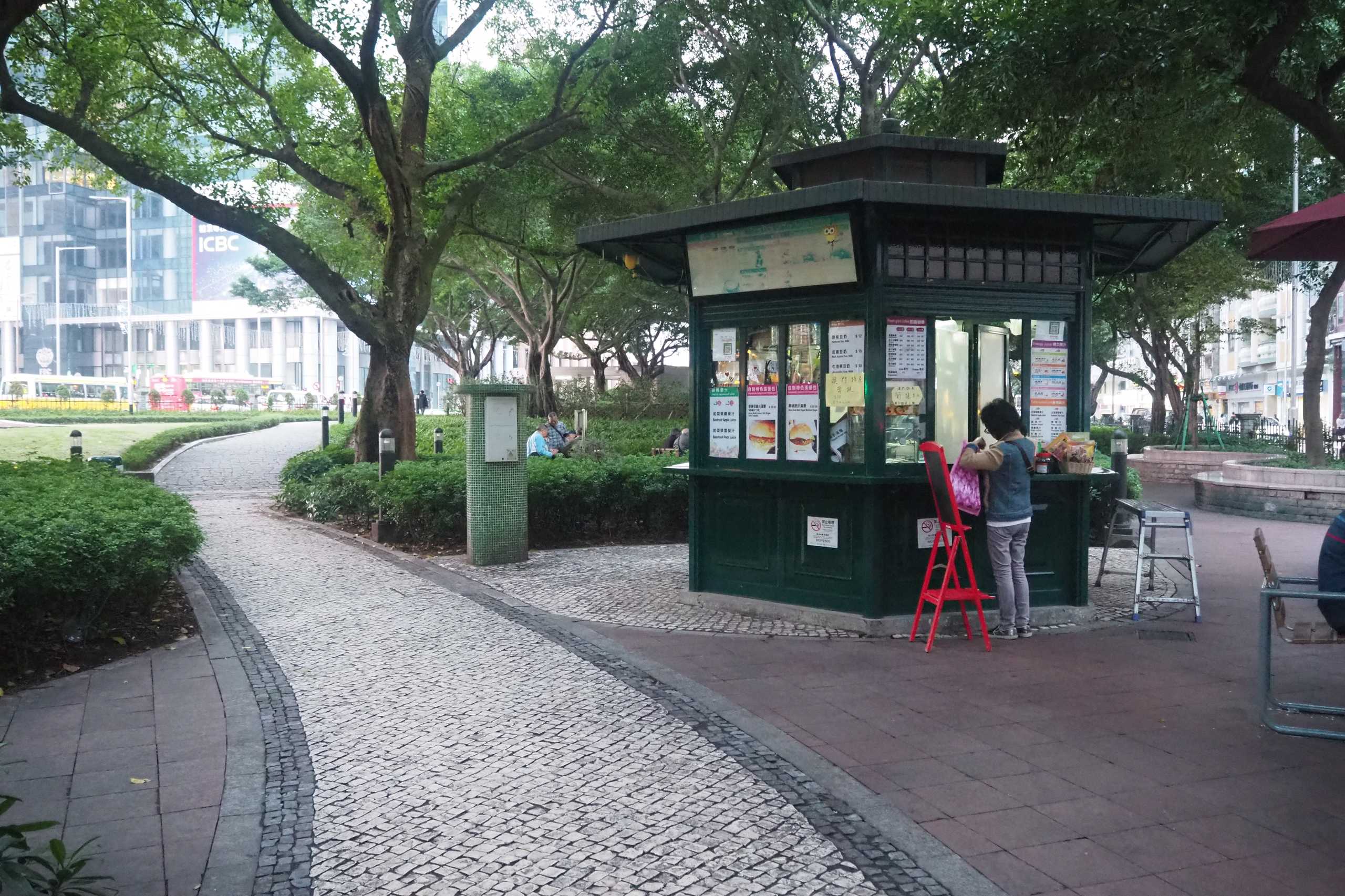 TING TING CAFÉ KIOSK
At the kiosk, there are limited seats because it's located inside a public garden. They offer everything from healthy smoothies, freshly squeezed juices, to several versions of their homemade veggie burgers for breakfast, brunch and lunch at reasonable prices. "At the very beginning, back in 2004, we only sold veggie burgers", explained Ting Ting Café's owner, Paul Lam. Nowadays, the most popular orders are the beetroot vegetable soup, tofu burger, black pepper mushroom burger and organic quinoa salad sushi.
There is another great thing about this joint. The people who work there are flexible enough to meet requests such as food allergies or take out whatever customers are not fond of. The staff is also agreeable to make whichever fresh fruit juice you prefer, not only what's on the menu!
There is always a long queue during lunch break (12:00pm–2:00pm) because a lot of office workers go to the green kiosk for a quick and tasty takeaway treat. They can then dine al fresco in the park with their colleagues in a relaxing atmosphere. What better way to enjoy your lunch than outdoors surrounded by lush greenery. After lunch, a walk in the park or a stroll around Nam Van Lake is always a good idea. It's great exercise after such a delicious and healthy lunch! Parking is scarce near the restaurant, since it's located in Macau's old area, so we suggest to get here on foot.
Opening hours: Monday–Friday, 8:30am–7:00pm; Saturday, 9:30am–7:00pm
Ting Ting Café Praça de Jorge Álvares, Macau, +853 6387 7345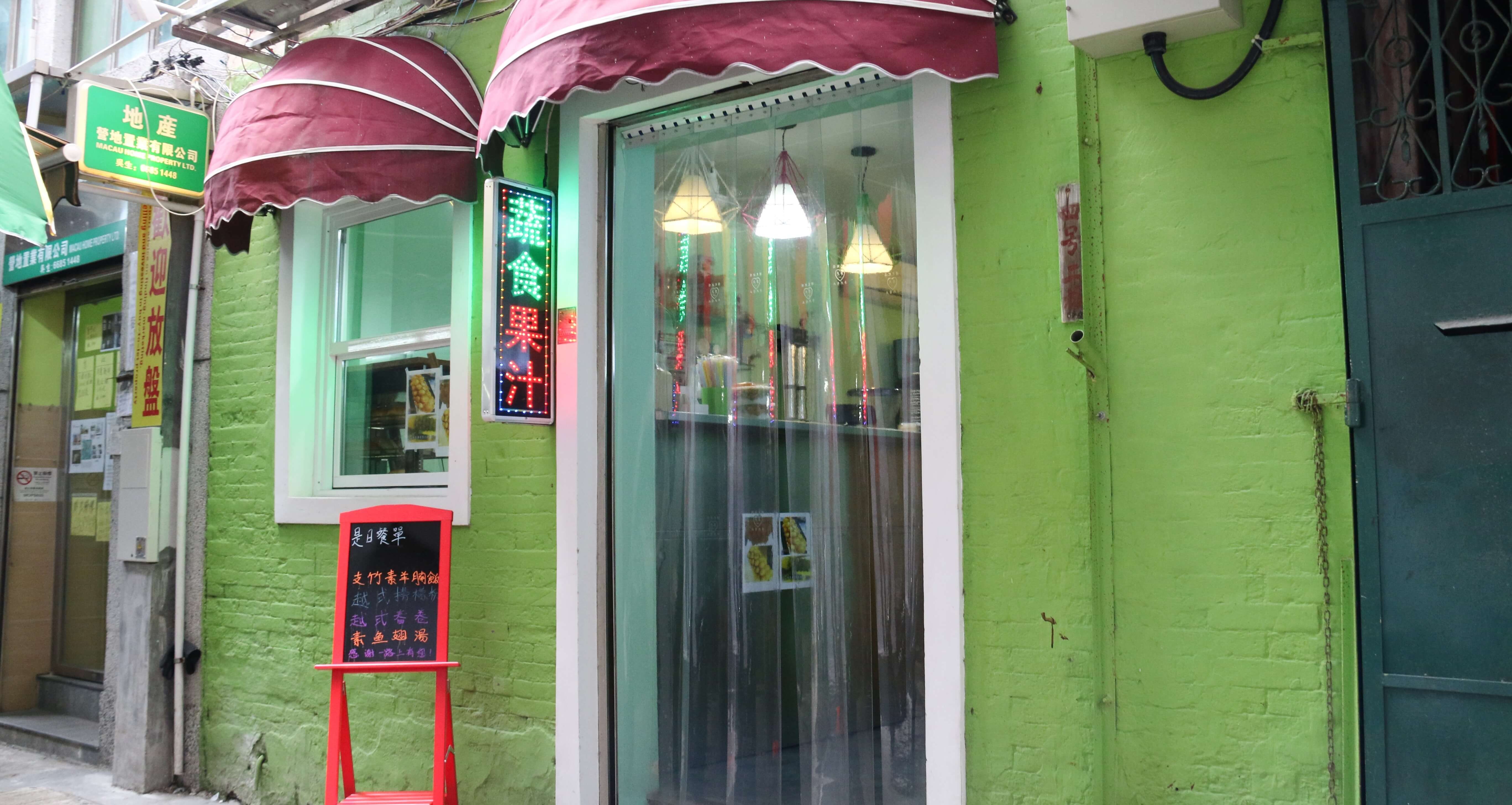 TING TING CAFÉ RESTAURANT 
The restaurant's visitors are a little different compared to the kiosk. Ranging from high school students, older residents who own shops and supermarkets nearby and, people looking for something different would come here. The food served at the restaurant is the same as the kiosk but it's more comfortable especially when it's hot or raining outside.
Don't forget that Ting Ting Café offers different daily set lunch menus and other delicacies. Try the pine nut and pineapple fried rice, hot and sour pasta soup or the XO sauce fried rice noodles. This way, you will never get bored of eating there. Prices range from MOP $23 (fruit juices) and MOP $38–50 (set lunch including mushroom and pepper burger and a fresh fruit juice). For more information and meal updates, check out their Facebook page.
Opening hours: Monday–Friday: 8:00am–8:00pm; Saturday and Sunday: 9:00am–7:00pm
Ting Ting Café Restaurant 4 Beco das Caixas, Macau, +853 6698 3483
This article was originally written by Annie Anastacia in June 2016 and updated by Leonor Sá Machado in November 2018.
Tags
Related Posts