Grab any local in Macau and ask them about their favorite winter food and we bet there is a 90% chance that you might hear hot pot. Hot pot is a quintessential Chinese meal that one should never go without trying at least once in their life. For those not familiar with it, its a soup-based dish that allows you to cook your own food with your friends and family. You have a big bowl of broth and you boil meat and vegetables in it or pretty much any food really. A lot of people DIY hot pot at home but when the weather is cold, we like to head out. For those looking to warm their bellies up, here are our top picks for best local hot pots in Macau.
Shiki Hot Pot Restaurant
(Featured image above)
Conveniently located inside one of the best hotels in Macau, Studio City Macau, Shiki Hot Pot Restaurant is more than just a gimmick. This place has grown to become a favorite amongst many local people of all ages. It's a great place for family and friends who enjoy fresh seafood at a very reasonable price. From lobster to giant grouper, you will surely find something to suit everyone here. The excellent service here also deserves a shoutout! Make sure to book a table as this place fills up fast!
Shiki Hot Pot Restaurant Shop 1069, Level 1, The Boulevard at Studio City Macau, +853 2885 2261, www.studiocity-macau.com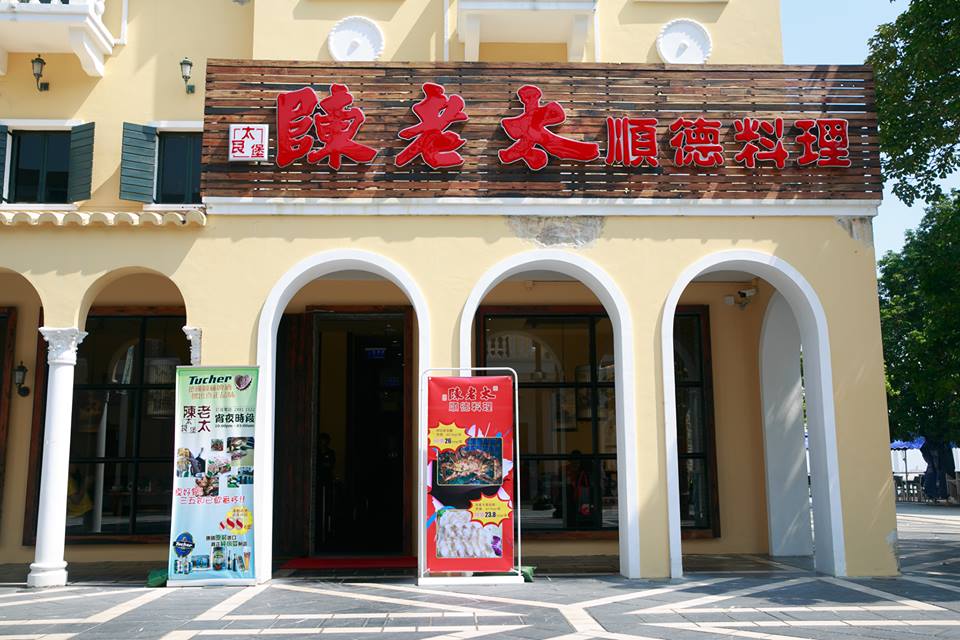 Taigenbao Madam Chan Shunde Cuisine
This place is one of our favorite places for hot pot in Macau. If you are lucky and arrive on a day with nice weather and a clear sky, sitting in the outdoor area by the sea is a great experience. This restaurant specializes in Shunde cuisine. Shunde is a district located in the Pearl River Delta of China, often known as the home for Cantonese cuisine. Their hot pot with congee as the base is highly recommended as it's a little unusual but definitely delicious. Simply choose your favorite ingredient from the menu, or ask for a recommendation from the helpful staff at the restaurant and cook it in the pot like another hot pot. The congee absorbs the flavor of your ingredients and it tastes heavenly! It's kind of hard to explain but trust us, you will be back again for more!
Taigenbao Madam Chan Shunde Cuisine Italian Rivera, Macau Fisherman's Wharf, Avenida da Amizade e Avenida Dr. Sun Yat-Sen Macau, +853 2881 3322, www.fishermanswharf.com.mo
Estabelecimento de Comidas Hip Seng
At Hip Seng its all about freshness and you can pick your seafood directly from the fish tank! It's a popular chain restaurant offering luxurious fresh seafood. If you are feeling a little bit adventurous and have a generous budget in hand, we recommend trying out their geoduck. It's a large saltwater clam that has a fantastic sweet taste. You can enjoy it either cooked or eat it raw like sashimi. The food here is prepared in many different ways, simply ask the waiter for some suggestions to discover your favorite combinations. You can even mix your own dipping sauce with more than 10 different ingredients available! We love the hot pot here, but recommend bringing someone else to pay for it.
Estabelecimento de Comidas Hip Seng Rua de Cantão, No 72E, 72F, Edf. I On, 2 Andar, Macau, 853 2878 5320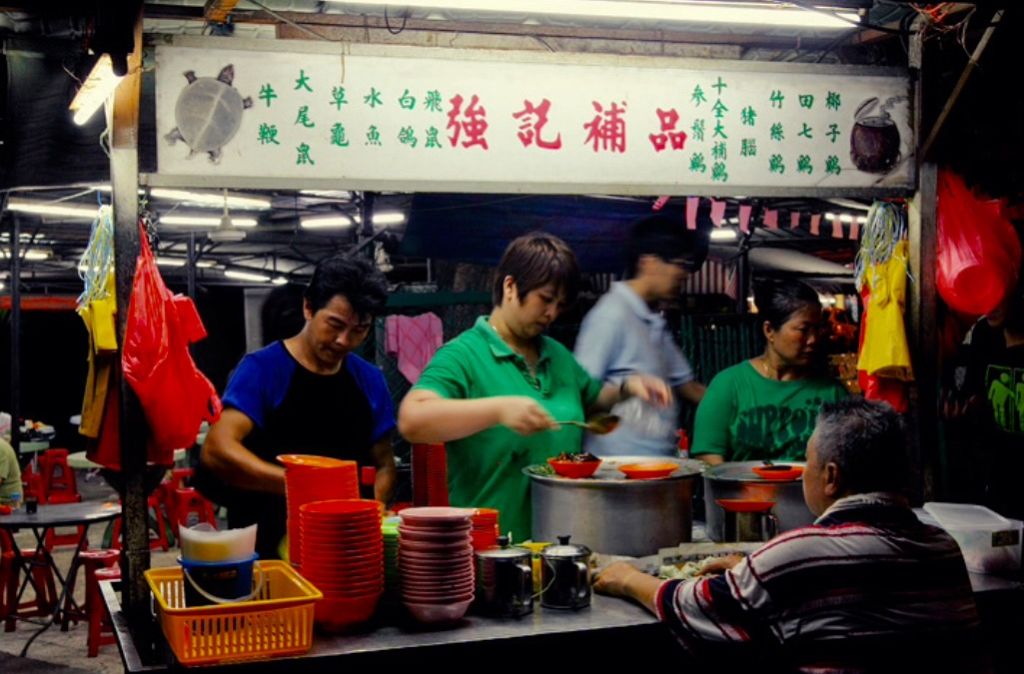 Keong Kei Lamb Stew
This is a secret gem in Macau. The best food often comes from the most unexpected places and Keong Kei is our favorite hidden hot pot gem. Right down the alleyway off the route towards Ruins of St. Paul's, you may find a hawker surrounded by many locals and pots of charcoal. The reason why we say "may" is because his cart doesn't appear all the time, usually only at night during winter times.
This place specializes in one dish, lamb stew over charcoal fire, which is one of the very few places left in Macau that still does the cooking just right. Grab a seat at the mini plaza and enjoy the tender lamb with some local beer. The meat is handpicked by the owner and cooked perfectly with over 30 years of experience. This place is not just a spot for food, but also a glimpse of old Macau culture and the only crowd you will find here are the locals. There are only outdoor seatings and no English menu so just have a guess!
Keong Kei Lamb Stew Rua dos Ervanarios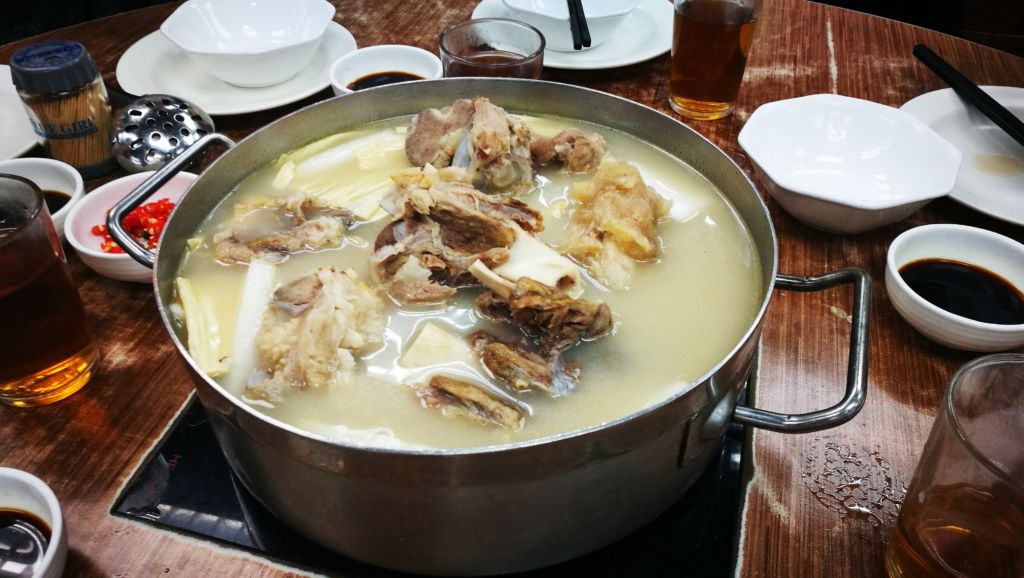 Estabelecimento de Comidas Hung Yue
If you are looking for a very authentic Macau style hot pot, you are at the right place! Hung Yue is located near the Border Gate. Upon arrival you might already be amazed and shocked by the crowd waiting to be seated. Despite the size and outlook of this restaurant, it is one of the most popular hot pot spots around town but do have a translate app handy on your smartphone as there's no English menu. Its signature dish, pepper pork bone hot pot, is a must-try on a cold winter's night. The broth consists of pork bone, shoulder meat, and other offal, as well as a mix of vegetables such as carrot, sweet corn, bamboo shoots, and dried bean curd, seasoned with pepper, dates, and wolfberries. The perk of enjoying this hot pot is the marrow of the bones, simply insert a straw and enjoy it just like a local! Yum.
Estabelecimento de Comidas Hung Yue Shop P, Bloco 3, Terrance, Edf. Tai Fung San Chuen, Areia Preta, +853 2843 5064
Tags
Related Posts