A place with the word "Palms" in its title usually transports us to vintage Hollywood where the movie is set in Miami or some other seaside town. That's precisely the vibe one gets right here in Macau when entering Palms Café and Bar at Sheraton Grand Macao Hotel, Cotai Central. Real palm trees and even a small waterfall are well-combined to give customers a feeling of a soothing and relaxing environment, even in the middle of a hotel lobby with a casino in the back. Now picture being able to taste international food and especially Japanese food throughout this May in such an ambience! Here, you will find some exclusive Japanese dishes such as okonomiyaki, sushi with cream cheese and fabulous noodles and rice delicacies to share with friends and family!
Salmon Rolls: The Real Deal
If you are a fan of sushi and have been eating it wherever you go, you've probably noticed Macau is not keen in doing fusion sushi rolls. The secret is in the perfect marriage between fresh cucumber and raw salmon, with the crunchiness of seaweed and the softness of cream cheese. The latter is usually forgotten within the realm of sushi restaurants in Macau, but Palms does it right. There are also other sushi and sashimi dishes worth ordering, such as the California rolls and assorted sashimi platter.
Their toro tuna braised sashimi is unique as it is served in a lime and jalapeno sauce, really worth a try. Sesame oil is often used to season hot dishes, but it rarely goes with sushi. Palms Café and Bar makes the difference by adding it to their salmon and hamachi sashimi, which is served with ginger and hot sesame oil. Each platter has more than four sashimi or sushi pieces, so be sure to bring some friends to share and you'll also be able to taste every single thing on their menu!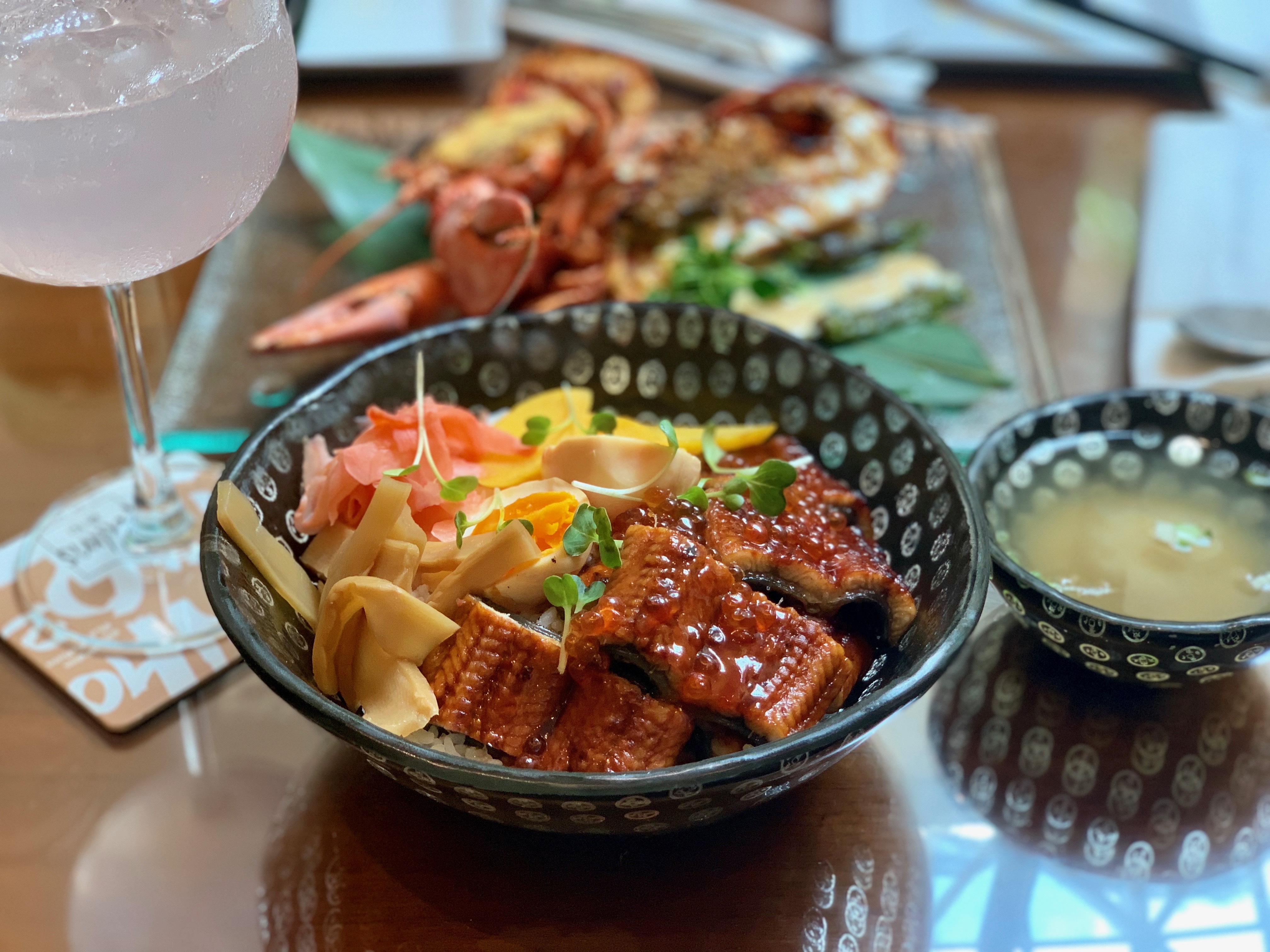 Rice and Oodles of Noodles
Ever eaten Japanese food with no rice or noodles? Our thoughts exactly. This menu is specially crafted to cater to a group of people with lots in common, but different preferences when it comes to food. From seafood to raw fish (sushi and sashimi), beef noodles or curry pork donburi (Japanese-style rice bowls), there's something for everyone to enjoy. We recommend asking for both the spicy beef ramen and the grilled eel rice donburi so you'll get the best of both meat worlds along with noodles and rice!
For those looking for something different, go for the baked lobster with spicy lemon garlic sauce. The lobster is fresh and the in-house sauce makes it feel soft and with an oriental touch. Another delicacy worth trying is the okonomiyaki. Traditionally from Osaka but widely served all across Japan, this is an omelette to which one adds anything you'd like such as seafood, beef, lots of veggies and sweet sauce or kewpie mayo on top. Here, it is served with bacon, octopus, soba noodles on the side and topped with bonito flakes and spring onion. Beef agemono is also a good choice when a meat dish is what you want. Served with Japanese kewpie mayonnaise, it is flavorsome and ideal for sharing.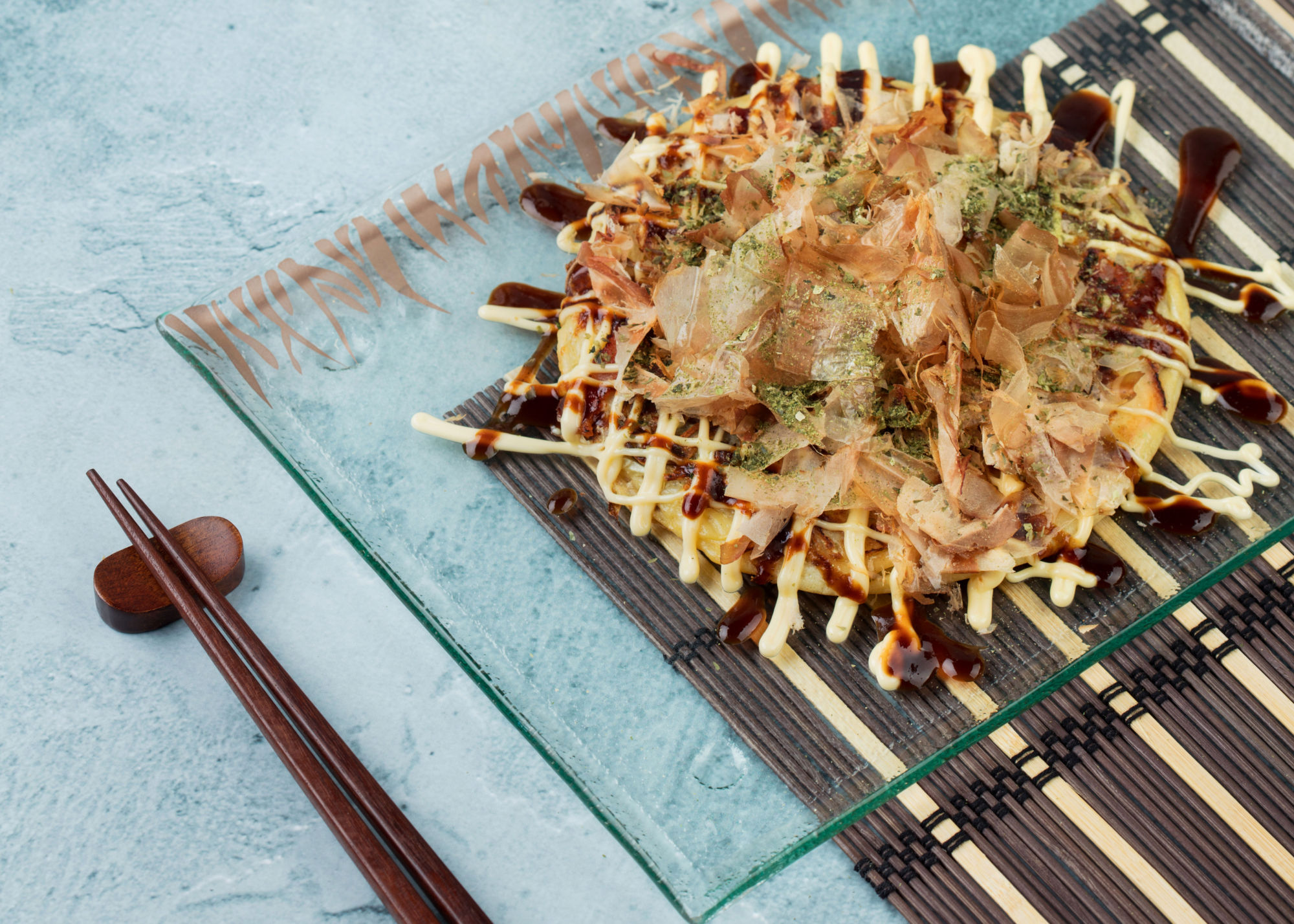 Food stories
Food can evoke feelings and sensations of nostalgia when being eaten. This is what will happen at Palms Café and Bar when you come and savor any of their dishes. Besides bearing the weight of Japanese history, strongly flavored ingredients, condiments and seasoning of the menu's dishes, makes it feel like Tokyo is just a bus ride away. Drinks are also a must with theirs inspired by Japanese cities and traditions, most cocktails are sake-based, while the non-alcoholic drinks contain matcha.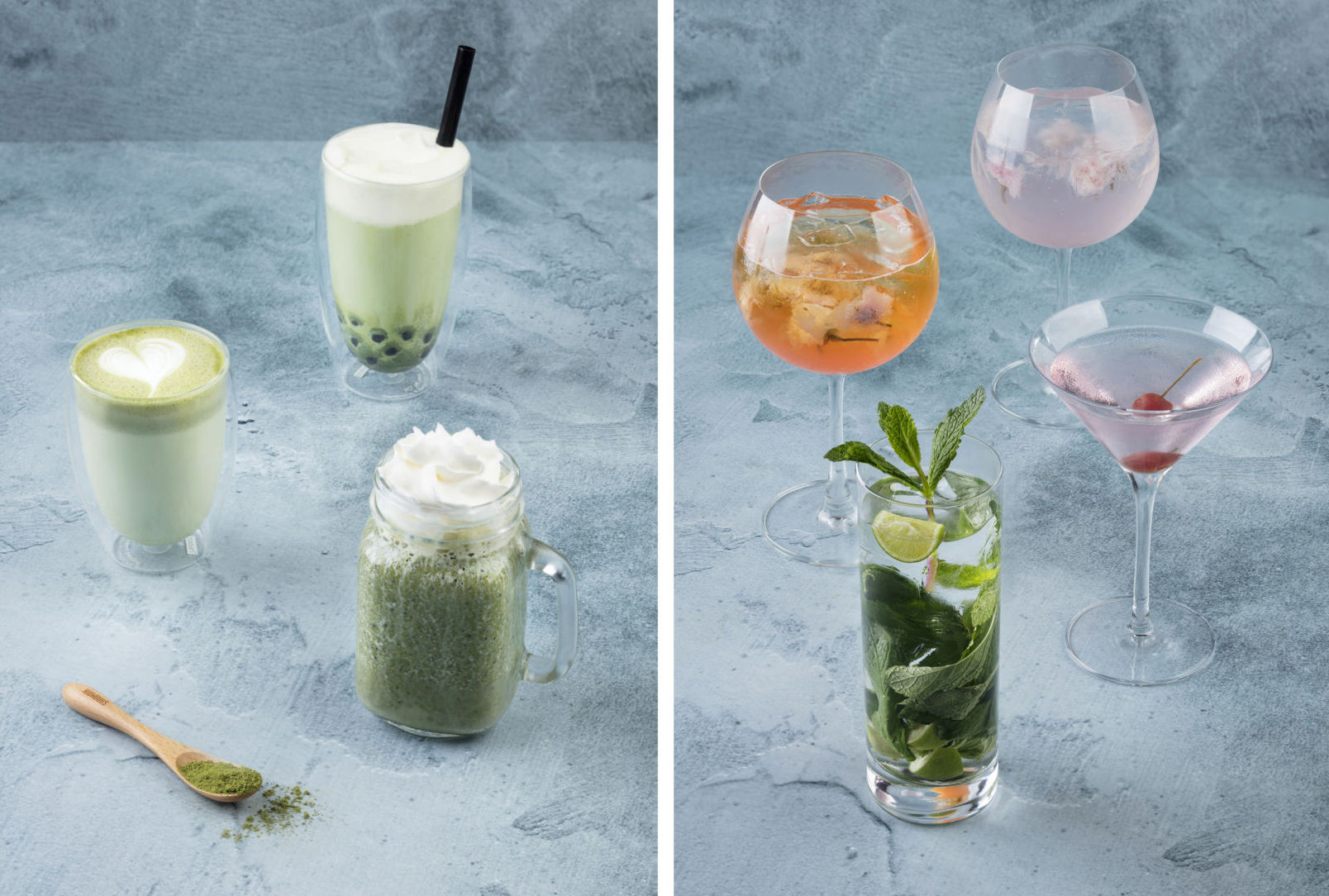 Taste of Japan is a great menu to try if you are looking to experience something out of the ordinary with all your friends and family. Each dish has its own price (MOP $78–148) and drinks are freshly made, going from MOP $66 to $88 per glass. There are also sake bottles available for sale.
---
Operating hours: Daily, from 12:00pm–3:00pm (lunch) and 6:00pm–11:00pm (dinner)
Palms Café and Bar Sheraton Grand Macao Hotel, Cotai Central, Estrada do Istmo, S/N, Cotai
Brought to you in partnership with Sheraton Grand Macao Hotel, Cotai Central
Tags
Related Posts