A refined cuisine dating back centuries bearing history with every detail—beginning from the way it's meticulously prepared and leading to the very last touch of presentation, Beijing cuisine is a cuisine fit for emperors and empresses.
Take part in an imperial feast by visiting Grand Hyatt's very own Beijing Kitchen. Marvel at the dramatic display of ornate Chinese teapots as you enter. The splendid decor exudes warm hues with a classic Chinese interior further accentuated by subtle Western embellishments. The effect is elegant yet laid-back.
Begin with traditional appetizers given their own special flair by talented chefs all hailing from Beijing. The cascading display of their pork and crabmeat terrine is packed with intense flavors and varying dimensions of textures from the crab meat and pork (MOP $128). Next, the thinly sliced pork and cucumber served with grated garlic and chili sauce is alluring in its presentation (MOP $138). Like delicate pieces of fabric left to hang on a bamboo rack, it's fun to pick it up and twirl it around with your chopsticks for an easier way to dip it in the sauce.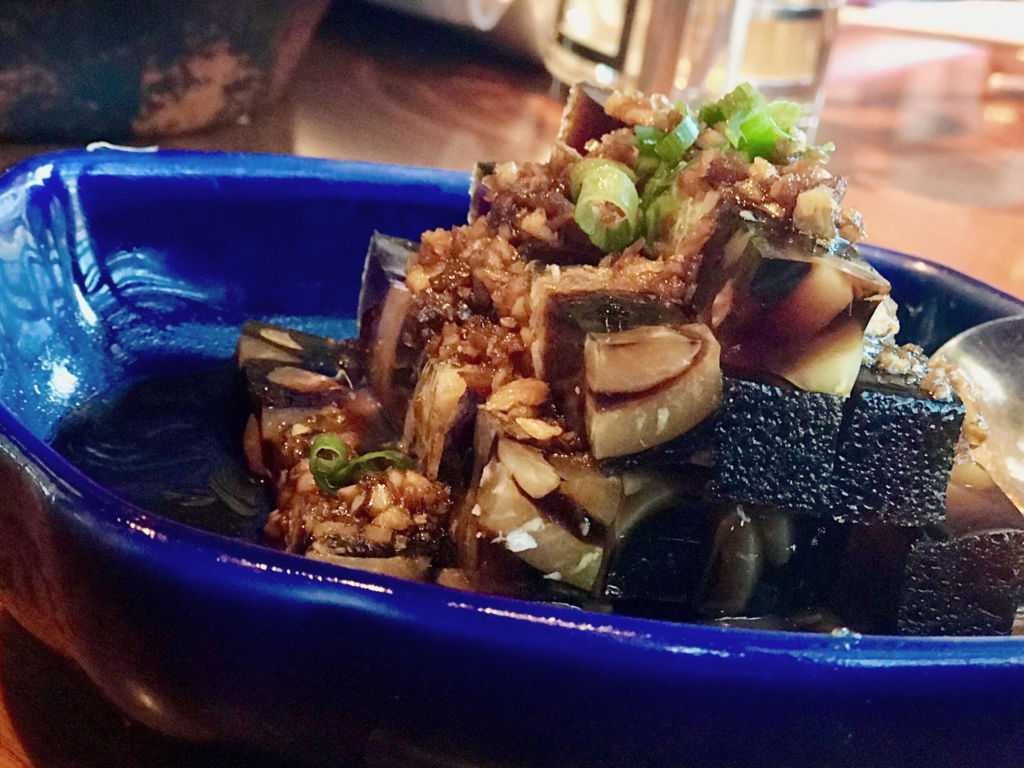 After stimulating your appetite, it is time to savor the main dishes that are iconic in Northern China's cooking. A few of Beijing Kitchen's specialties and our personal favorites: braised prawn and eggplant with chili and bean paste, a dish with an exciting visual display of colors and ingredients infused with the smoky flavor from the wok (MOP $288). Deep-fried chicken with peanut and chili, a spicy Sichuan dish known for its numbingly hot sensation but we couldn't stop eating it (MOP $188). And of course, zha jiang mian, handmade noodles topped with sinfully indulgent braised pork and sliced vegetable (MOP $168).
Then we also have two very different types of dumplings: the pan-fried dumplings with yellow chives distinctly presented with the dumplings intricately webbed together by a sheet of crispy pan-fried batter, and their version of xiao long bao, made with steamed minced pork, crab roe, and crab meat (MOP $128).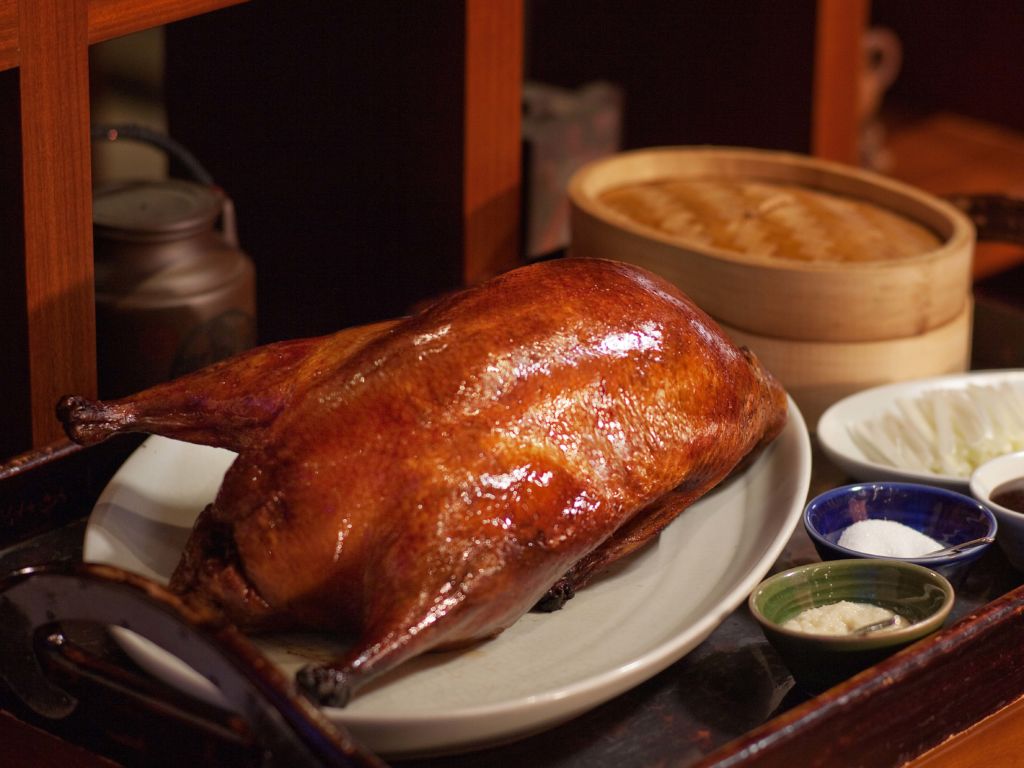 Finally, we mustn't forget the star of the show, Beijing Kitchen's Peking duck (advance order needed upon reservation). You can see it being roasted at one of the many open kitchens in the restaurant. Peek into the oven and from afar you can already tell how crispy the duck is going to get. Once it's ready, the chef will proudly exhibit the whole duck then proceed to carve it delicately table-side and have it plated three ways: the skin, the meat, and both together. Drizzle the duck with dark sweet sauce on thin rice paper then wrap it up with scallions and cucumber to enjoy it the way it's typically eaten. Or enjoy with the traditional accompaniments of sugar and garlic puree.
The hint of smokiness from the wood-fired oven penetrates deep into the succulent meat. But what makes this dish unforgettable is the glossy, amber-hued, crackling skin. How the fat underneath melts leaving only the skin can be achieved solely from the handiwork of a master of his craft. The expertise that comes with the preparation of this perfectly roasted duck can only be found in Beijing Kitchen.
Beijing Kitchen Grand Hyatt, Estrada do Istmo, Cotai, +853 8868 1930, www.hyatt.com
Tags
Related Posts