Live and Love Macau was invited to  experience the new dining concept of mezza9 at Grand Hyatt Macau's signature restaurant. The restaurant, which focuses on international cuisine had a makeover, bringing a buffet dining concept that you can't find anywhere else in Macau. Focusing on food quality, freshness and most importantly chef and guest interaction —  the dinner at mezza9 promises a quality meal if ever you had one.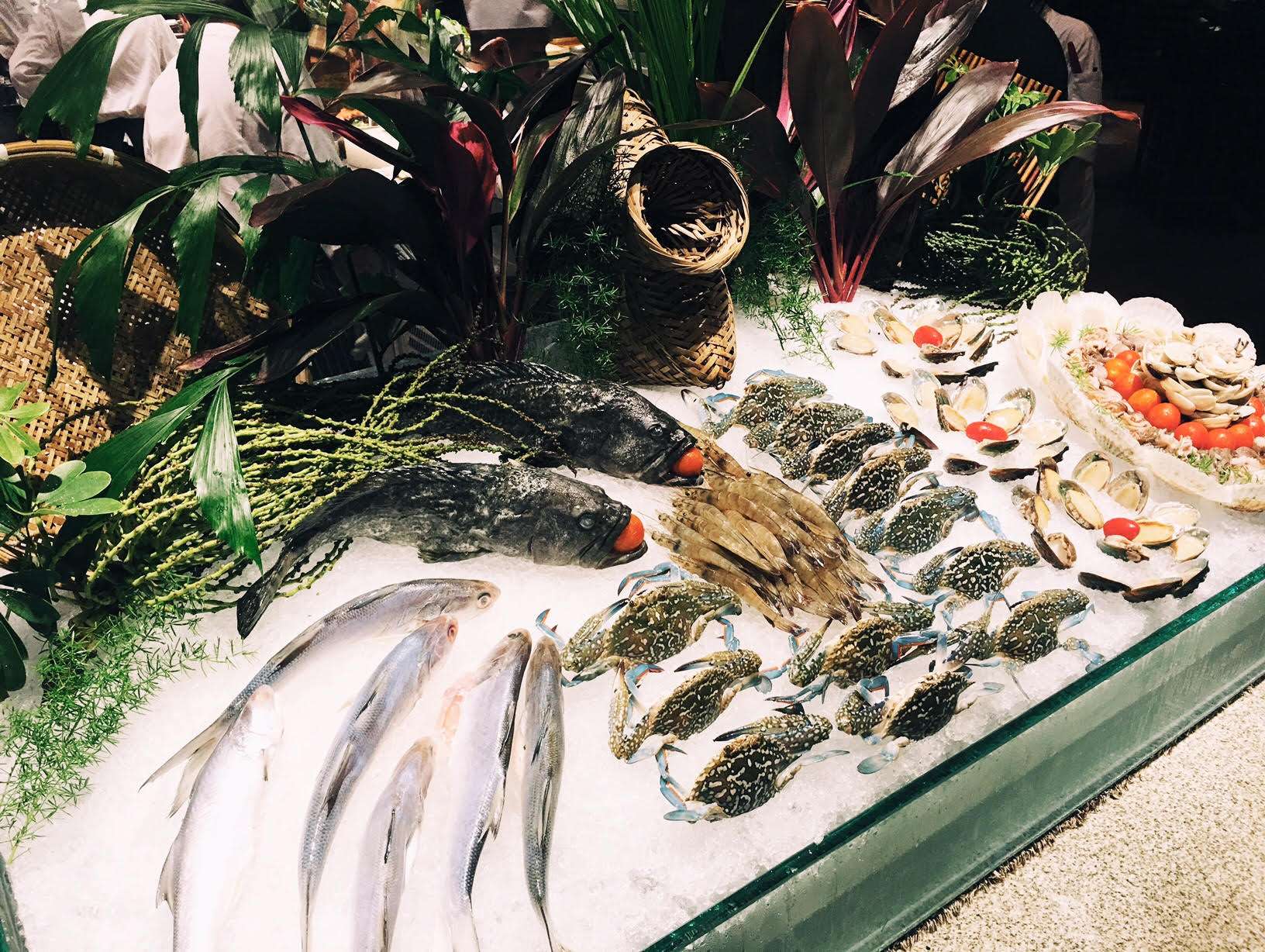 We arrived at the restaurant at about 8pm  and it was already rather full — there were family groups of 6-8 and couples — some sitting at the tables and others choosing their dishes at the different "dining stations".
The new mezza9 concept is based on the idea that nowadays people want to eat delicious and healthy food, they want fresh ingredients prepared simple yet tasty. They also want to be reassured that everything has been prepared just for them. At mezza9 you can experience all this by choosing the ingredients by yourself, the dishes themselves and the way in which to prepare them, you can also choose the order they are to be served at your table. At every  station there are fresh ingredients on display and a board with suggested different cooking methods: steaming, stir frying, stir frying with garlic, grilling… to name a few.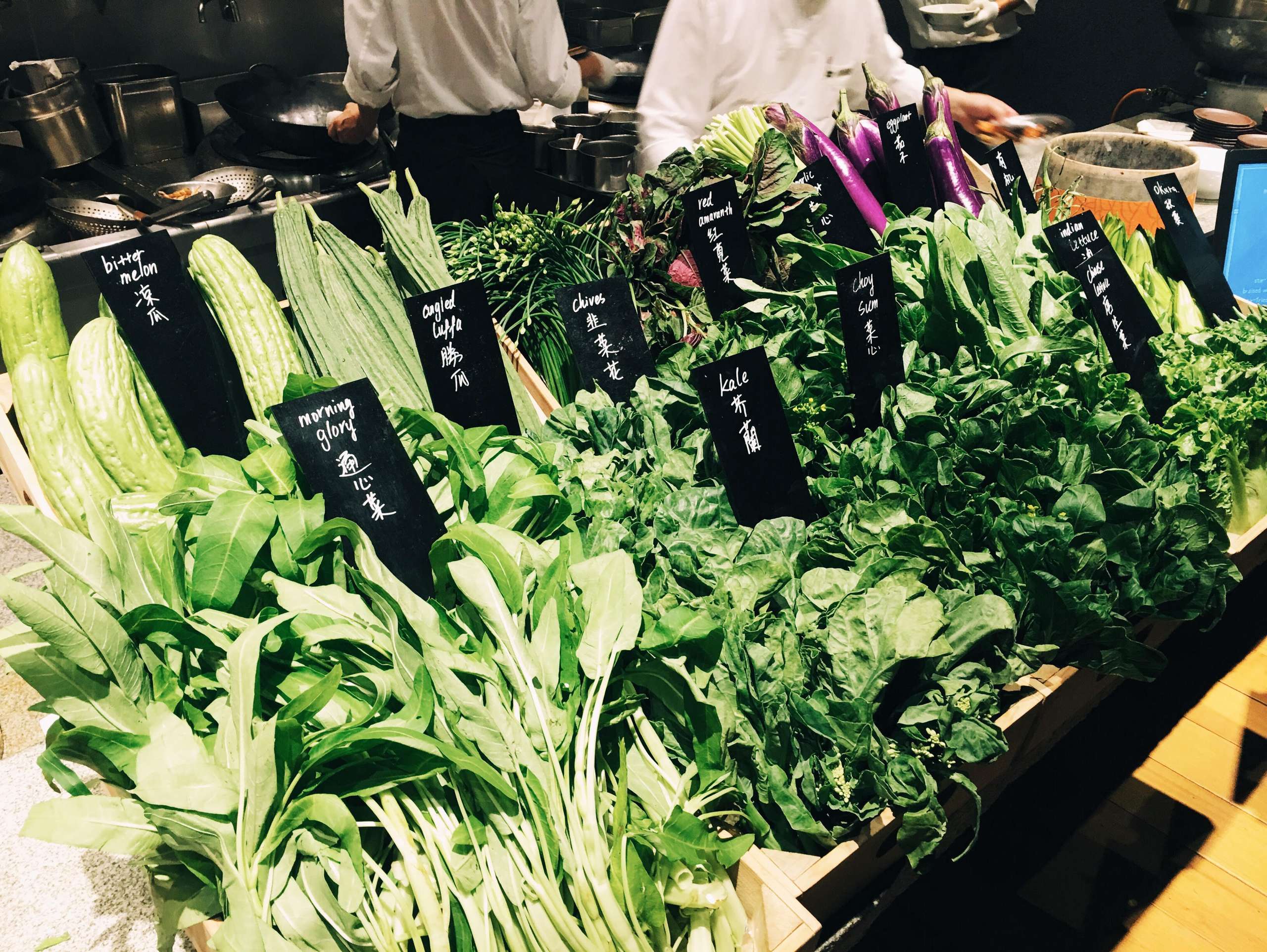 You can watch the chefs in action and interact with them to further customize your meal — this is a buffet perfection! The open kitchens are like stages where the chefs perform, bringing you wonderful flavors, ceremoniously presented in front of you.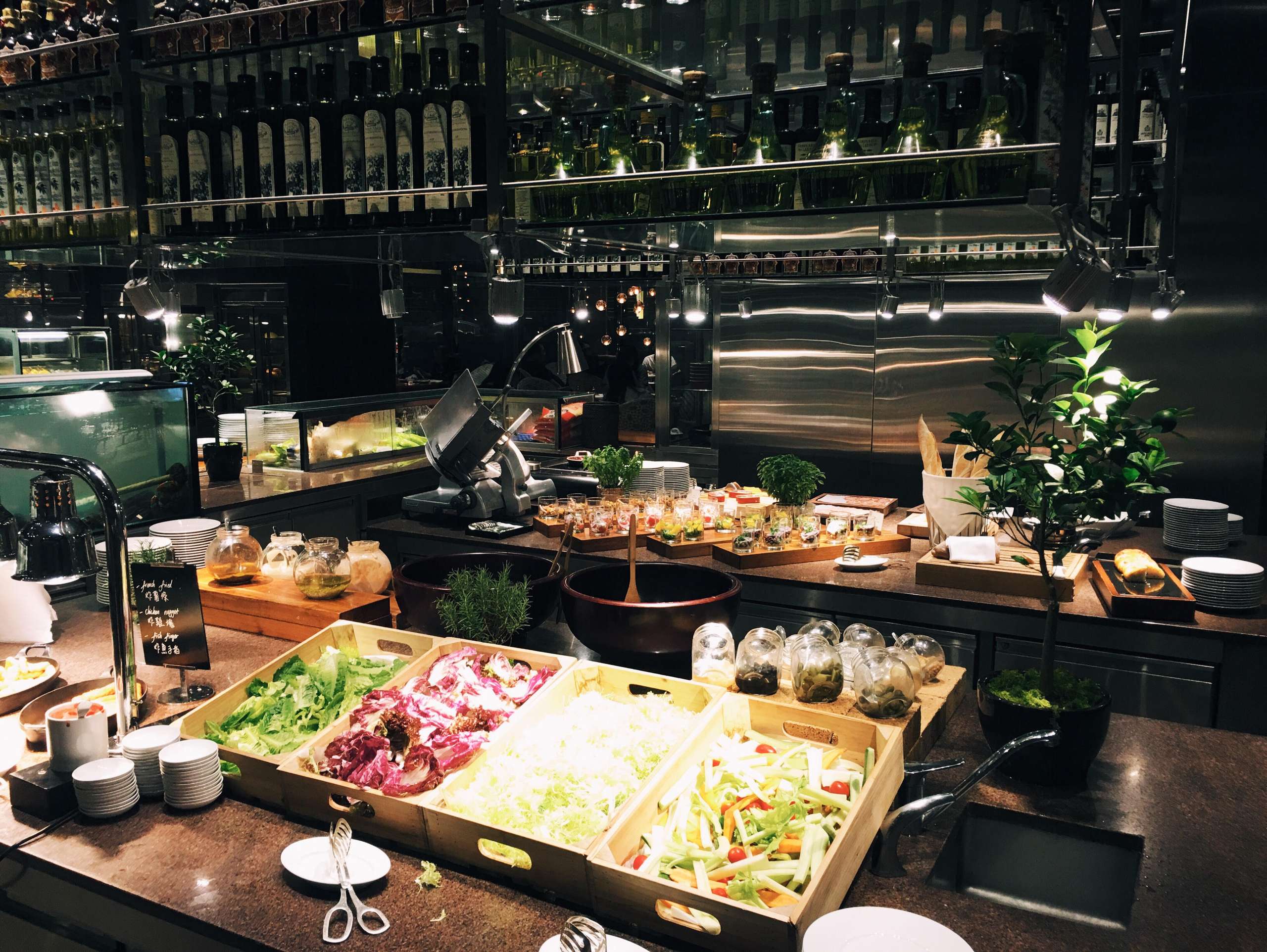 We were also introduced to the concept of the "five senses" of  dining. You can SEE all the fresh produce, from thai vegetables to live lobsters; HEAR the the kitchen tunes, NOSE to smell the aromas like grill charcoal or the wok fire; FEEL the freshness (and excitement) and finally,  TASTE the range of flavors, from Italian to traditional Chinese dishes.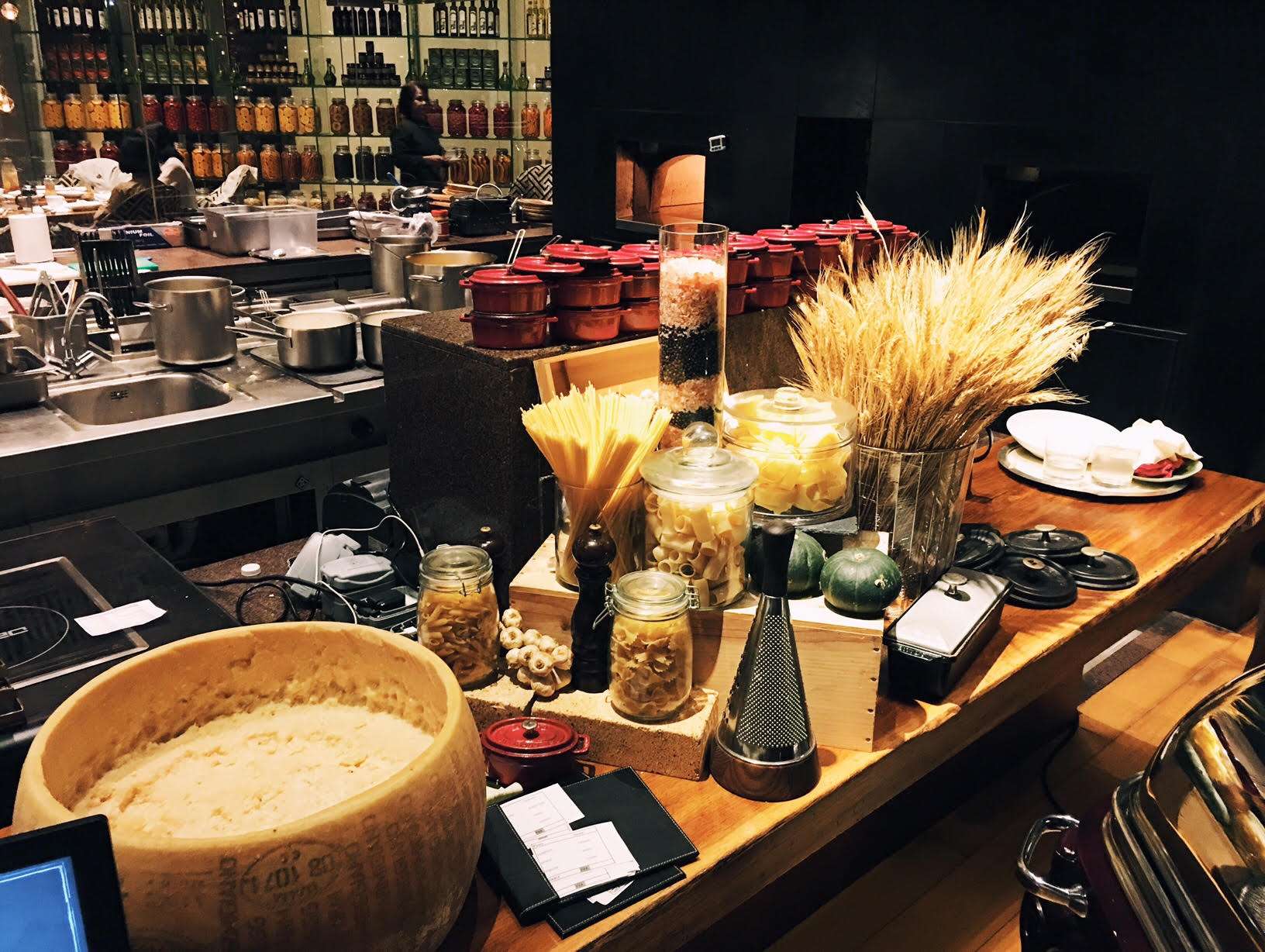 "The Dining from the Kitchen" dinner buffet at mezza9 is the perfect choice for a family or friends dinner, if you are looking for quality food and a wide selection in a nice setting.
mezza9 Macau is open every evening for dinner from June 15, 2016 onwards. It is priced at MOP $499* every Monday to Thursday and MOP $599* from Friday to Sunday per person.
*All prices are subject to a 10% service charge. Children between 6 and 12 years of age enjoy 50% discount.
For enquiries or reservations, please contact +853 8868 1920 or email [email protected].
mezza9 Level 3 Grand Hyatt Macau, City of Dreams, Estrada do Istmo, Cotai, Macau, +853 8868 1920, [email protected]
Tags
Related Posts